Ever since I saw Taylor Jacobson wear the Jennifer Zeuner sideways cross necklace on The Rachel Zoe Project (when she still worked there of course), I've been intrigued by this jewelry line. And thanks to YaYa Publicity (the awesome company that represents Jennifer Zeuner), I finally have a chance to own one her gorgeous necklaces…and now so do you!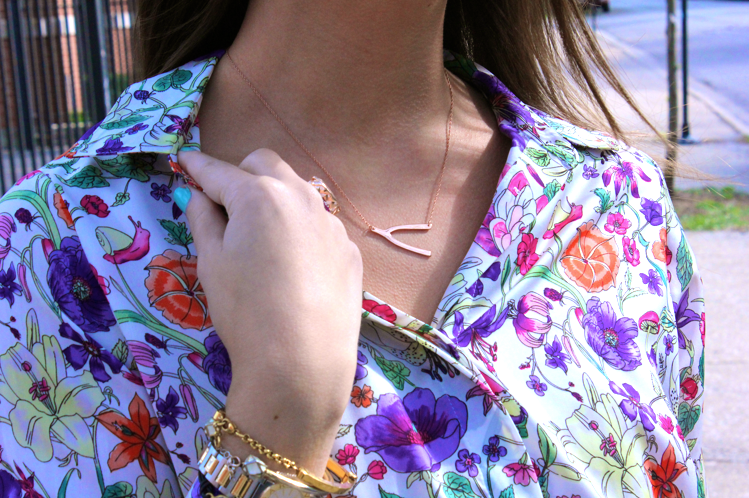 I've been beyond obsessed with rose gold lately so I thought the rose gold wishbone necklace would be perfect! Want to get one of your own? Here's how…
3. Tell us why you want to win the wishbone necklace by…
–
I'll be choosing a winner on Monday, April 16 at 6pm ct. Good luck!