I have been racking up some fab shoes for Spring, but unfortunately I don't believe I will be able to wear them any time soon. Due to the unpredictable Chicago weather, who knows when we'll be able to rock our open toe shoes?!
Thankfully, there's Shani Silver (Chicago Editor at Refinery29) to the rescue! She compiled a list of The Best Shoes For A Chicago Spring, and if you're sick of your clunky boots like I am, I highly recommend you check out this post.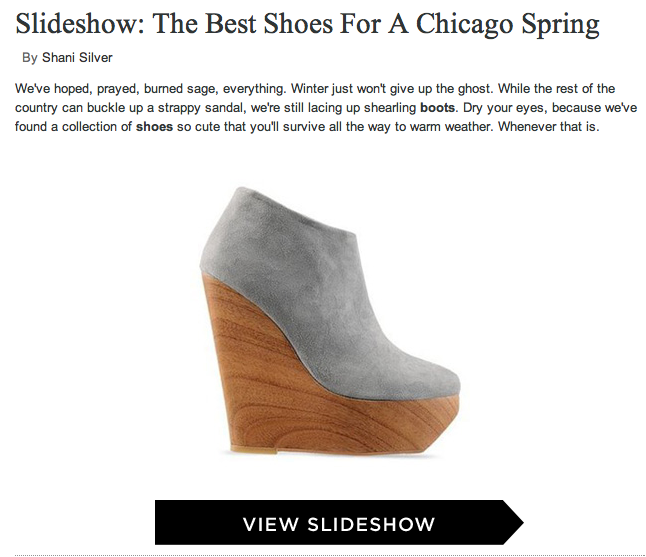 You might want to check out...