Carrying on from my previous post.
[I promise there are more winners in this post…and by winners I mean best dressed]
**Click photos to enlarge
I thought I was dreaming when I saw Angelina step on the Red Carpet in COLOR. I mean, this is truly a historical moment. Let's all embrace this…and hope she continues to wear more color on the RC because she looks stunning in this emerald green. Go Angie!
Let me start off by saying you cannot go wrong with Armani Prive. You have to have a really terrible stylist to make Armani Prive look bad. Thankfully, Anne has a really awesome stylist (who happens to be Rachel Zoe) therefore this dress on this girl was fool-proof. Absolutely gorgeous. Perfection from head-to-toe. Best dressed of the night.
I understand it is not easy to find a suitable dress for a woman with a large chest, but she makes the WORST choices when it comes to the red carpet. It's like someone with linebacker shoulders wearing a halter top! I'm also not a fan of the red dress, with the red carpet AND the red hair. Plus the frizzy hair so close to the ruffled shoulder is all wrong.
She tends to look angry and a bit frumpy on the Red Carpet but she really got this right. Although it was one of the many green dresses on the RC last night, Elisabeth really rocked this look. Love the detailing in the bodice, it's a beautiful shade of green and she looks really happy and confident. Always a plus!
I had no idea who this was because I haven't seen True Grit, nor do I care to see movies with such a drab color scheme, but I am definitely keeping this girl on my radar. Young girls often go too mature or too childish on the red carpet and her overall look was perfectly age appropriate. I also love me some Prabal on the RC 🙂
It wasn't my favorite of the night but it works for her. She looks pretty. It's nice to see some Louis Vuitton on the Red Carpet. But that's about it.
Officially convinced Julianne's goal is to be on the worst dressed list at every event. Well congrats Ms. Moore…you win! [for worst dressed of the night]
I would have hated this dress on anyone else but it totally works for her. The color and ruffles are youthful but the silhouette is sophisticated, so for a young woman like her it's perfect. She always surprises us on the Red Carpet (which I love) so she gets an IN from me.
Okay so I know a lot of people hated this but if you have seen Leighton's previous Red Carpet choices, you should be bowing down to her for choosing this dress (trust me, it could have been much worse). I actually love this dress. I would definitely wear it. Love the slit. LOVE the bag. And I can't wait for new episodes of Gossip Girl.
First to arrive on the Red Carpet, and I couldn't stop thinking about this dress throughout the night. A lot of people said it was too much. She's a young, GORGEOUS, talented actress and she's at a prestigious awards show in Beverly Hills…there is no such thing as too much. I am obsessed with this dress and I'm obsessed with Olivia in this dress.
PS. If you know where I can get Olivia's gold spiked Christian Louboutin shoes, tell me…because I need them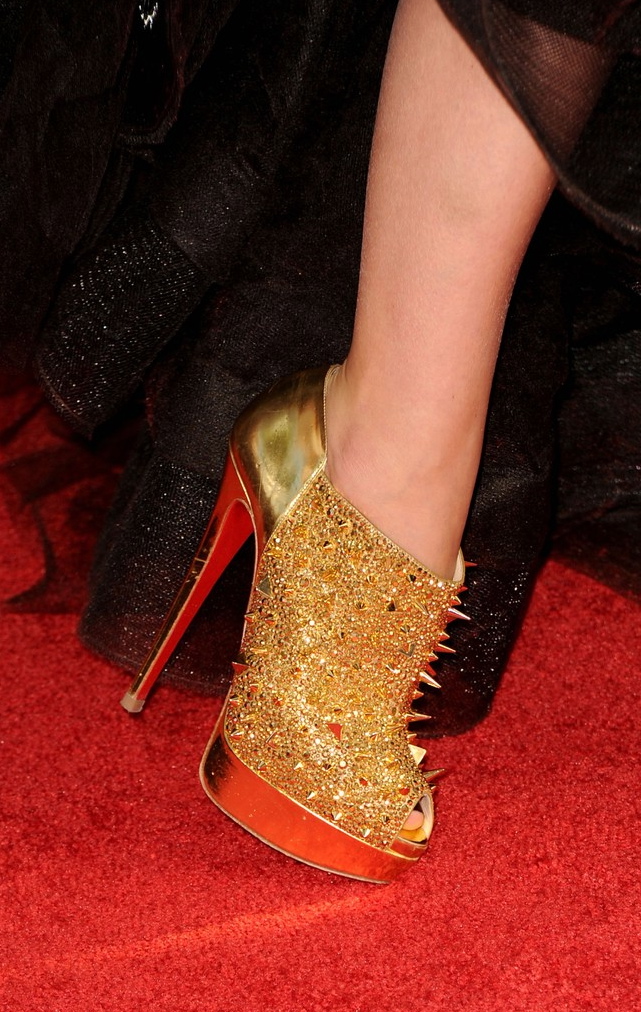 Photos: Getty Images (taken from The Cut)
You might want to check out...