I'm not a huge movie person (considering my favorites of all time are Clueless and Mean Girls) so it's rare when I'm absolutely dying to see a movie…and that rare occasion occurred when I heard about The Bling Ring. I got to attend an early screening last night and I've found myself Googling "Pretty Wild, E!" "Paris Hilton portrait pillows" and "Audrina Patridge address" (which I'm hoping now isn't all that easy to find).
As much as I loved the movie, I want to discuss the most important part — the fashion.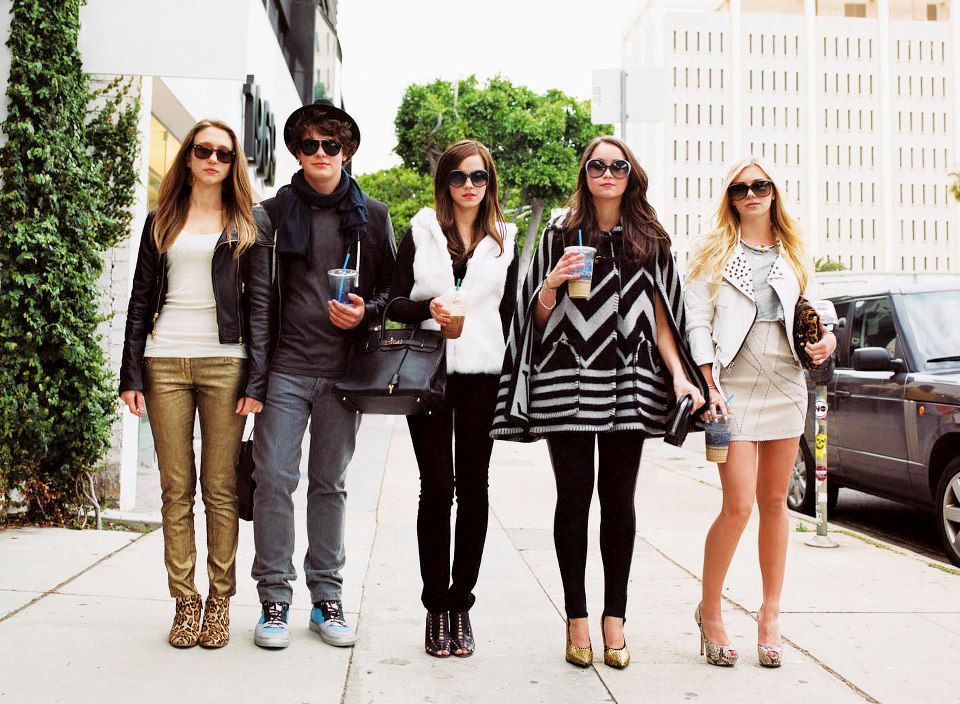 I tweeted about this yesterday but my favorite part about the promo image (seen above) is the "ring leader" (Rebecca, played by Katie Chang…who happens to be on the cover of the latest Sun-Times Splash FYI) is wearing the Louis Vuitton Pre-Fall 2010 cape that I was obsessed with at the time. My second favorite thing is seeing Emma Watson in a fur vest sporting a Birkin, and third is the fact that they all put way too much cream in their iced coffees.
Going into the theater, I assumed to hear and see the usual designers — Christian Louboutin, Chanel, Hermes but I was pleasantly surprised to hear "these…are Alexander McQueen" (referring to sunglasses) and "there's a Rick Owens jacket!" But of course, there's plenty of red soles to be seen…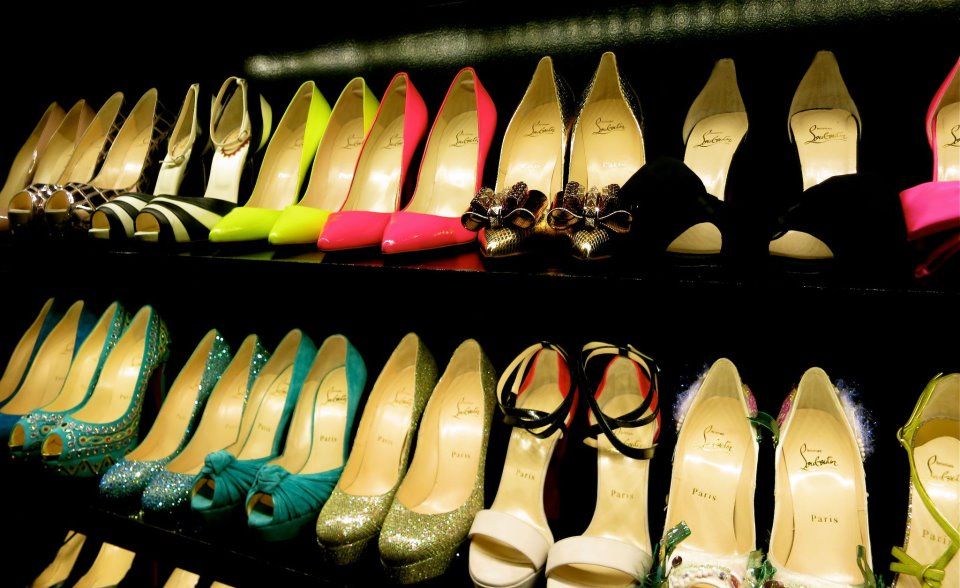 I never understood the half-on, half-off beanie…but if this is supposed to take place in '08, I'm all about it.
Velour jumpsuit with Uggs…it doesn't get more classic than this, really.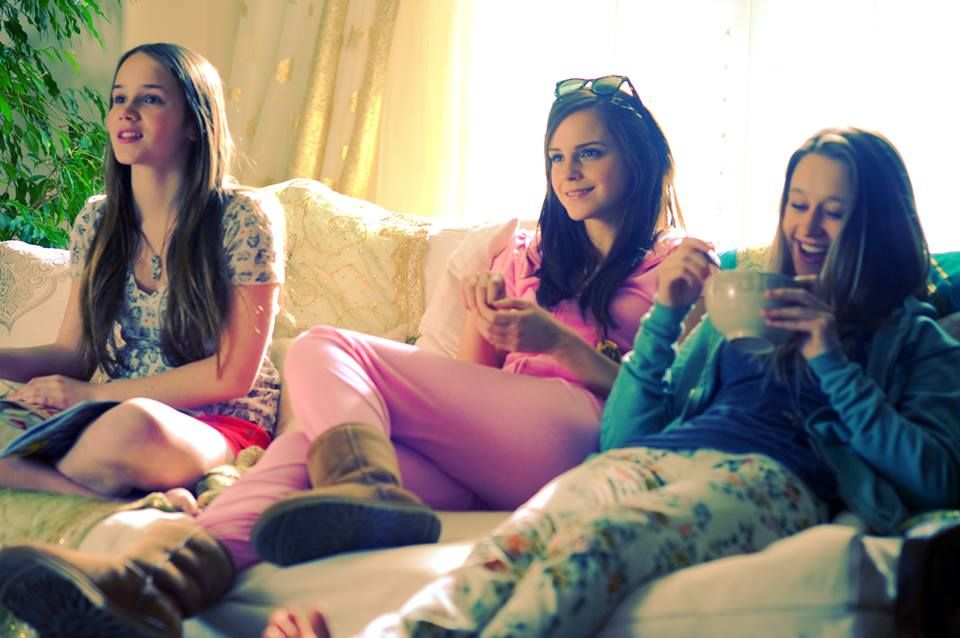 But of course classing it up in the courtroom with a Lady Dior bag is a must.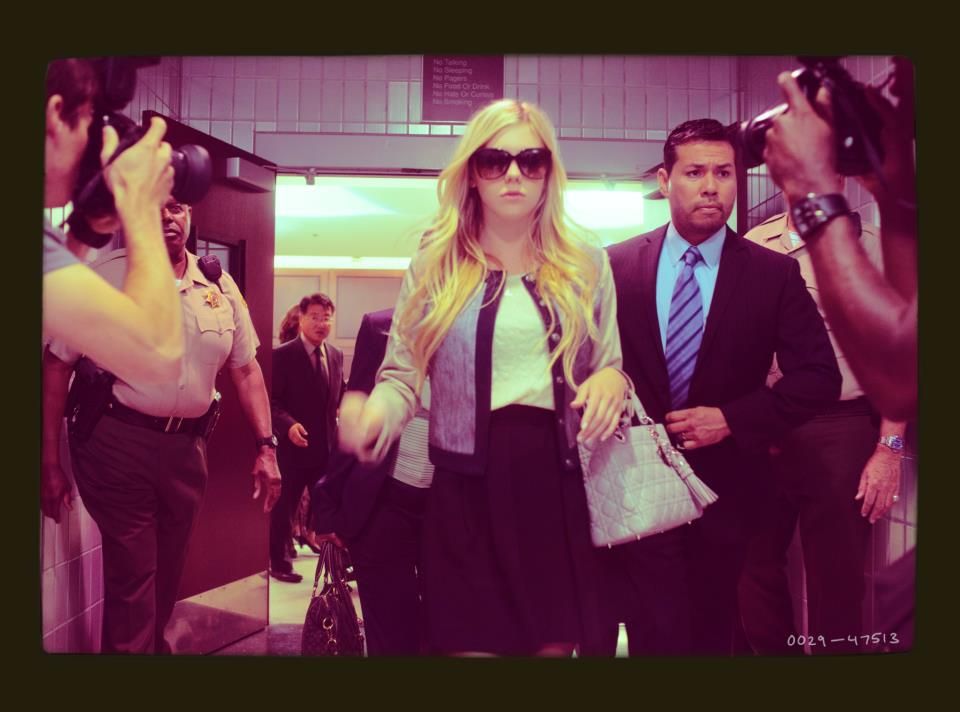 And if you can't wait for the movie to come out so you can check out the fashion for yourself, you can "go shopping" on the Bling Ring website. It looks like you can buy that Porsche 911 or a Louis Vuitton Vernis bag…or you can just get it for free. There's also a "store locator" which really just made my day. Plus, they do an incredible job with their social media (pinning for each character and Tumbling some gifs just to name a few).
You don't have to still shop at Kitson to enjoy this movie. Go see it. June 21. And if you don't, at least download the soundtrack. Between that and Yeezus, I'm set for summer.
Images via Facebook
You might want to check out...