Word on the street is that there's a new magazine in town doing things a little differently. If you've ever wanted to travel, meet new people and shop all from the comfort of your own home, then I think know you're going to dig The Collective Quarterly.
I found out about this new magazine from one of the most stylish guys I know, Seth Putnam (who happens to be the editor and one of the founders). He told me about it a few months back and without seeing a website or any visuals, I was already sold. Then I saw this video and was like, who wants to road trip it to Marfa?
No, this isn't 10 pages of editorial with clothing that costs more than Blue Ivy and North West's wardrobe combined, it's not "what to wear on a first date" and you won't find yourself searching the magazine for content, trying to get through all of the ads. There's been lots of talk with regards to shoppable print magazines but with ugly QR codes and many items no longer available online once you actually receive the publication, I haven't seen it work successfully. When I see this video and know I can hover my phone over a page and be able to find out exactly where to purchase that item…that's pretty damn cool if you ask me.
I work from home and should travel much more than I do. I've never been to some secretly awesome place like Marfa (although I do have a photo of that Prada installation I got at the Old Town Art Fair hanging on my bedroom wall) so it's exciting to see something like The Collective Quarterly really explore these "hidden gems" and get to know the people living in them.
So I've been raving about this magazine that technically I haven't even seen yet. But I really can't imagine it being in any way disappointing (come on…how intriguing was that video?) So you're getting a first look into the world of The Collective Quarterly, which will be available for pre-order this Monday, January 13. Just check out their website, snoop around a bit, add to cart and maybe we'll be on the same road to Marfa soon?
Another genius move on the mag's part? Not only are the print pages shoppable but you can order items from their website made by the people featured in the magazine. Like this bracelet for example…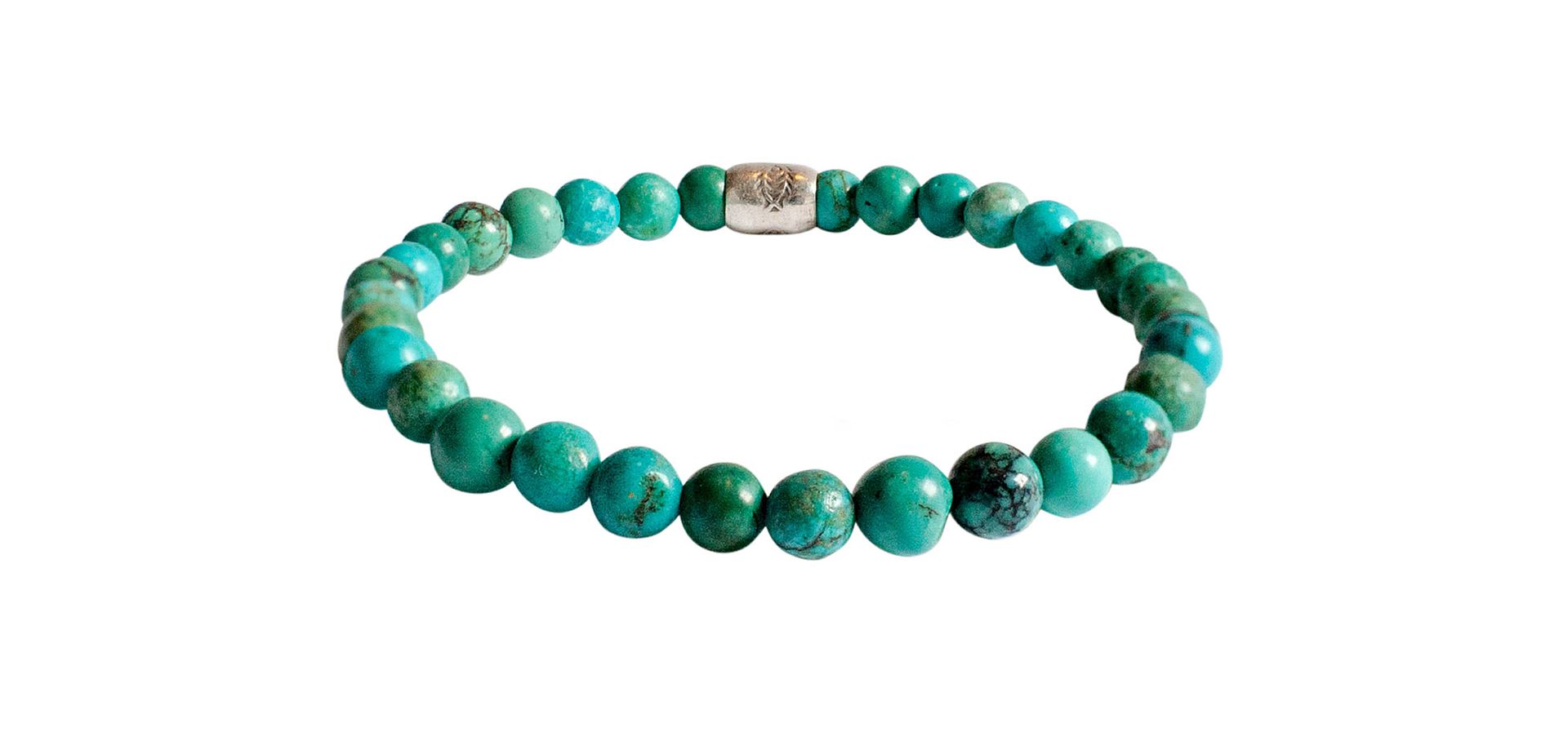 Into it? You can pre-order it the same day as the magazine (one of the few times I'm actually looking forward to a Monday).
So head on over to The Collective Quarterly, get to know the founders, gush over how good looking they are, and be a part of [what I think] is an exciting new movement in the magazine world (meaning you should pre-order that glossy on Monday).
You might want to check out...