If there is one bag you should invest in, it's the Proenza Schouler PS1. Hands down. [Not just because I eat sleep breathe Jack and Lazaro] but it's the best carryall, made with the most amazing quality materials…and it just looks awesome. In my eyes, nothing can beat this PS1 but with so many shapes, fabrics and sizes…you're bound to find one you love.
Now PS1s aren't just bags anymore…they're wallets, totes, pouches  etc. Exciting, right?! Check it out…
Zip Wallet (purple). Continental Wallet (green) .
Medium Python Suede (blush). Medium Pony (orange).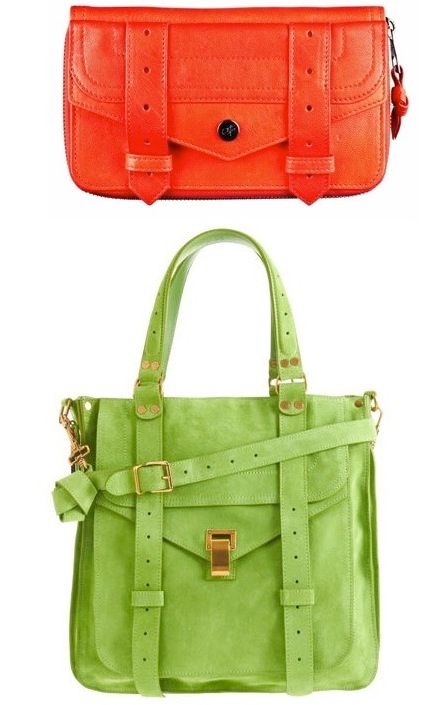 Large Zip Wallet (red). Tote Suede (green).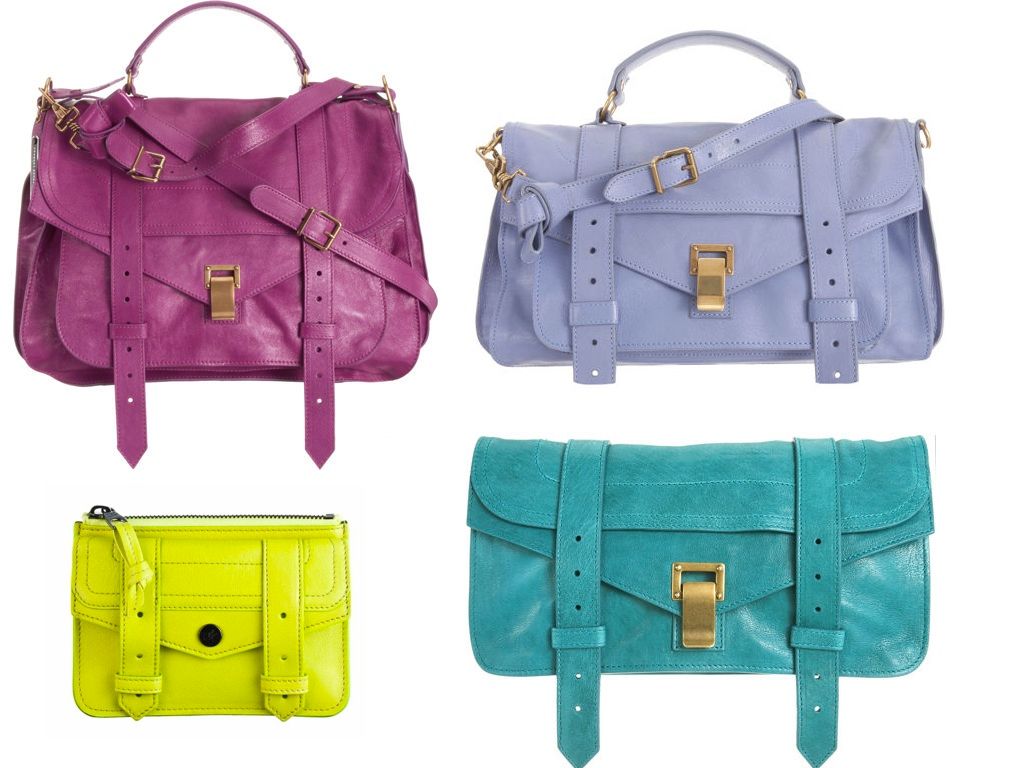 Extra Large Leather (orchid). Medium Leather (lilac).
Small Zip Case (yellow). Pochette Leather (turquoise).
—
Which one is your favorite?
You might want to check out...