We're officially less than two weeks away from my favorite day of the year (which for most people is maybe Christmas or their birthday…but not for me). The first Monday in May is just around the corner but The First Monday In May is already here.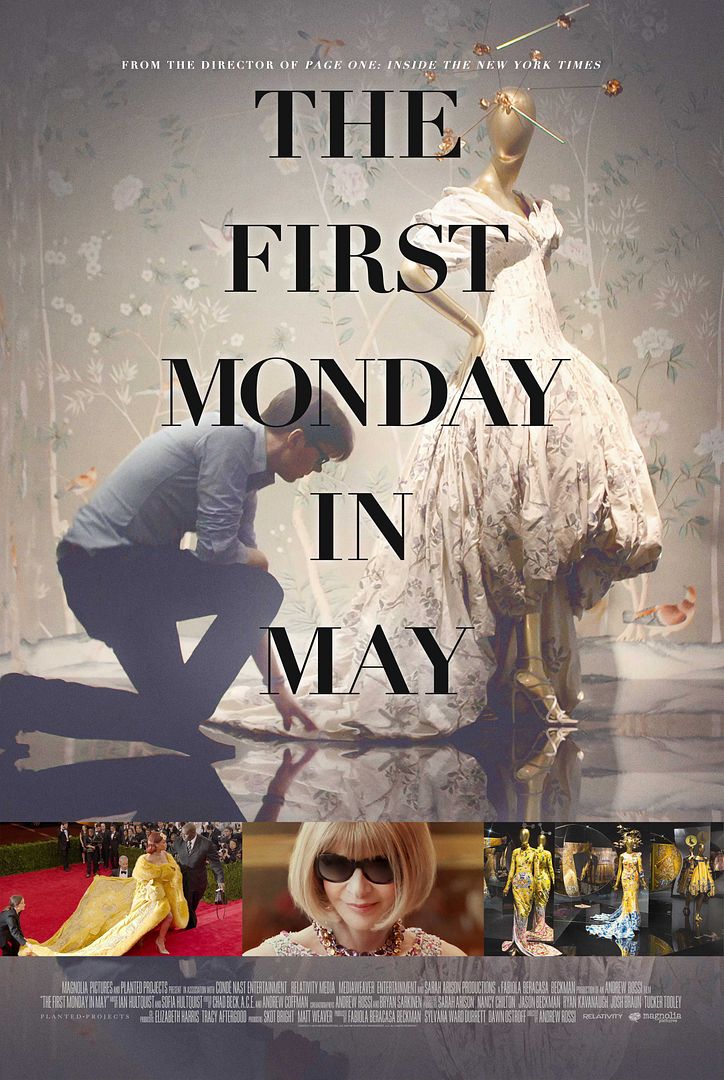 If you too are obsessed with the Met Ball then you're going to freak out over the newly released documentary, The First Monday In May. I saw it last night and I knew I'd love it, but I didn't realize just how impactful it would be.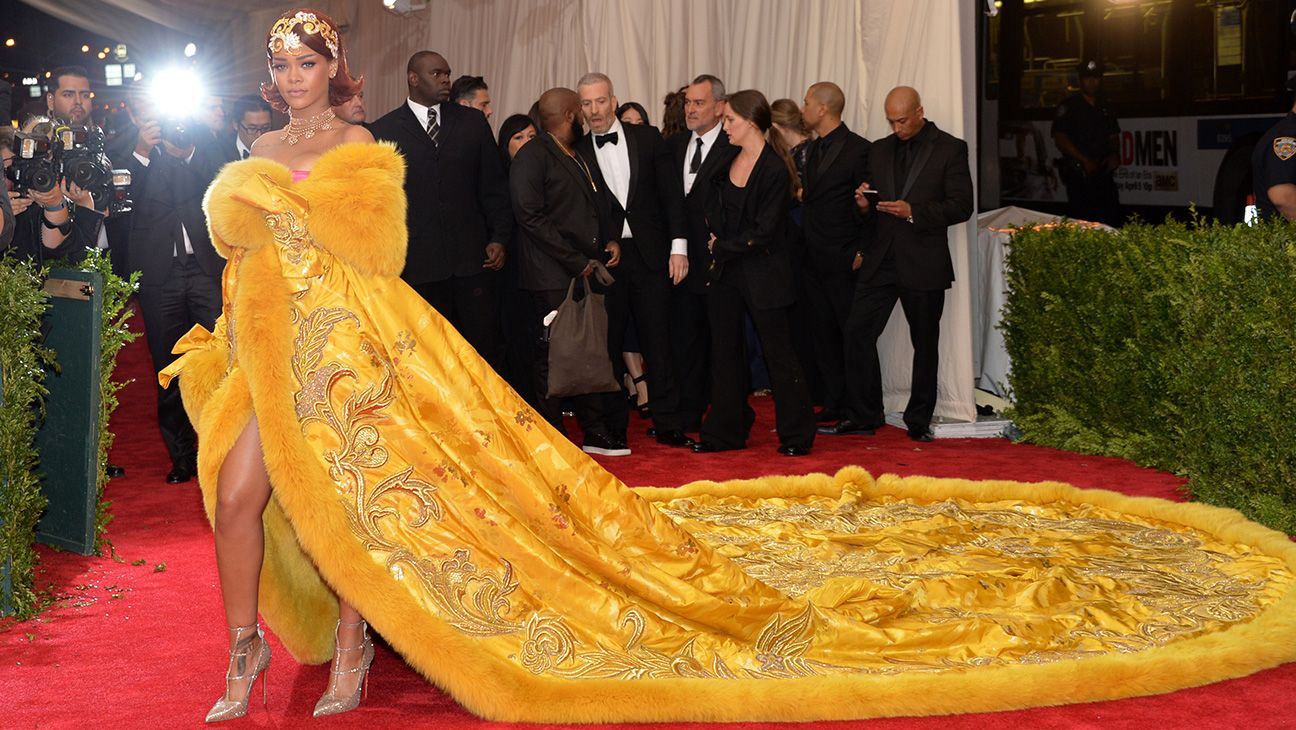 This probably sounds terrible (especially to any art buffs reading this) but I often forget that the Met Gala is not only the debut for the Costume Institute's Spring exhibit at the Met but it's also their annual fundraiser (that raises a shit ton of money…I'm talking 8 figures here). I always just think of this as THE red carpet event of the season and there's nothing I look forward to more than seeing what everyone wears that night. But after watching the documentary, you really see how much goes into both the event and the exhibit itself.
Although the Met Ball is known as "Anna Wintour's Party" (and yes she is a big part of the movie) but it mostly focuses on the Costume Institute's Curator, Andrew Bolton (who is adorable…and dresses in cropped pants everyday, which makes sense when you find out his partner is Thom Browne). He is incredibly passionate about his job which makes the entire curation and creation process that much more exciting.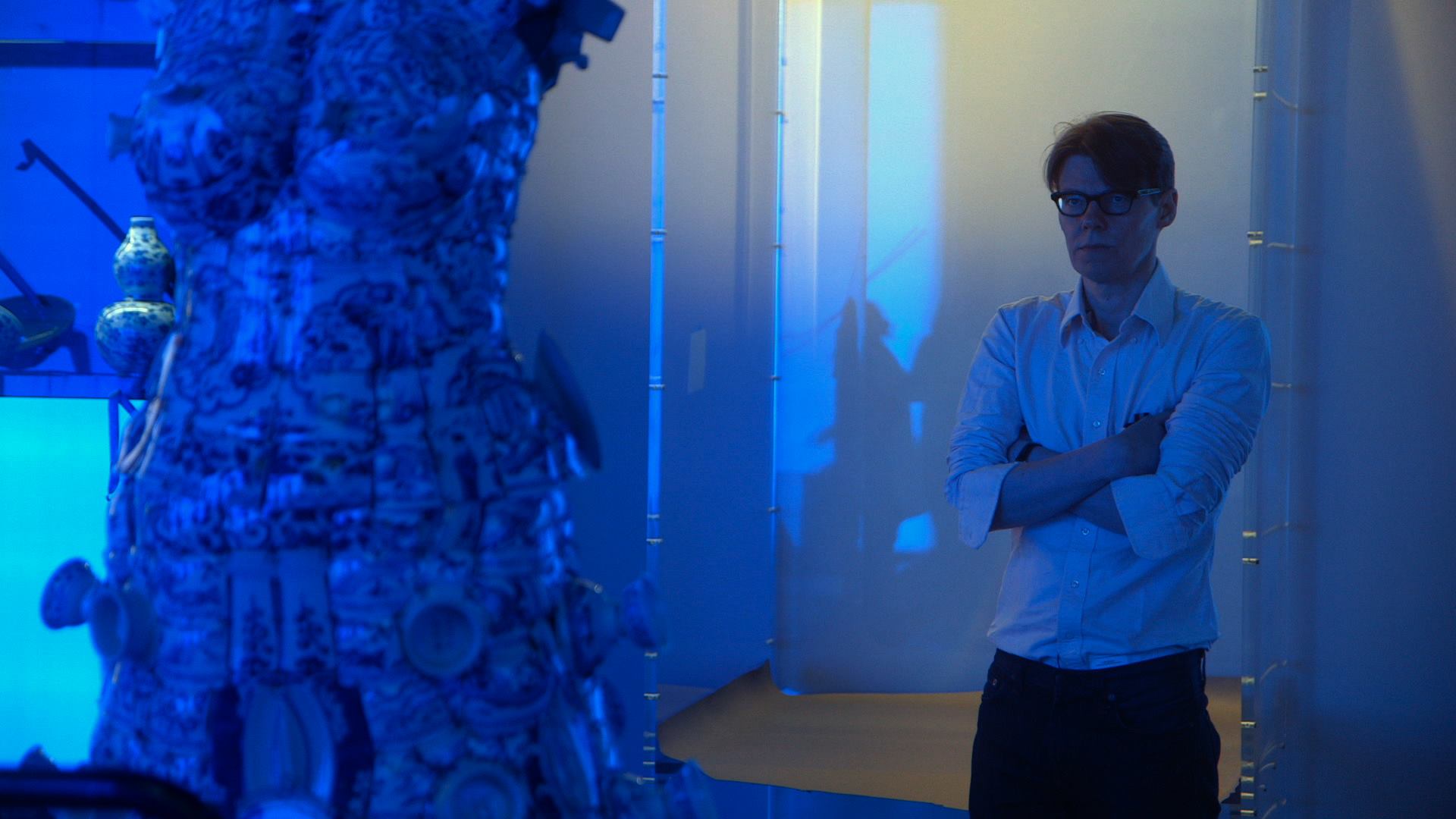 The beginning of the movie brings up the debate — is fashion art? I always thought yes but I guess I understand why some people might think otherwise. However, if you're one of those people who thinks no, I think you'll change your mind by the end of this film.
Last year's gala / exhibit theme was China: Through The Looking Glass, which showcased Chinese influence in fashion. It's fascinating to see how much work went into every single detail, from strategic placement of garments throughout the exhibit to the more traditional artwork the clothing was paired with. Andrew faced many difficulties putting this exhibit together as he wanted to show what designers created from Chinese influence, without being stereotypical or racist. Controversial art is good, but you don't want to offend people (the word "Disney" comes up quite a few times when putting together the visuals for this exhibit).
Unfortunately this was an exhibit I didn't get to experience in person (I've only seen McQueen and Prada / Schiaparelli) but seeing it all come together in the documentary was pretty unbelievable. I officially have a whole new appreciation for museum curation (whether it be fashion or another art form).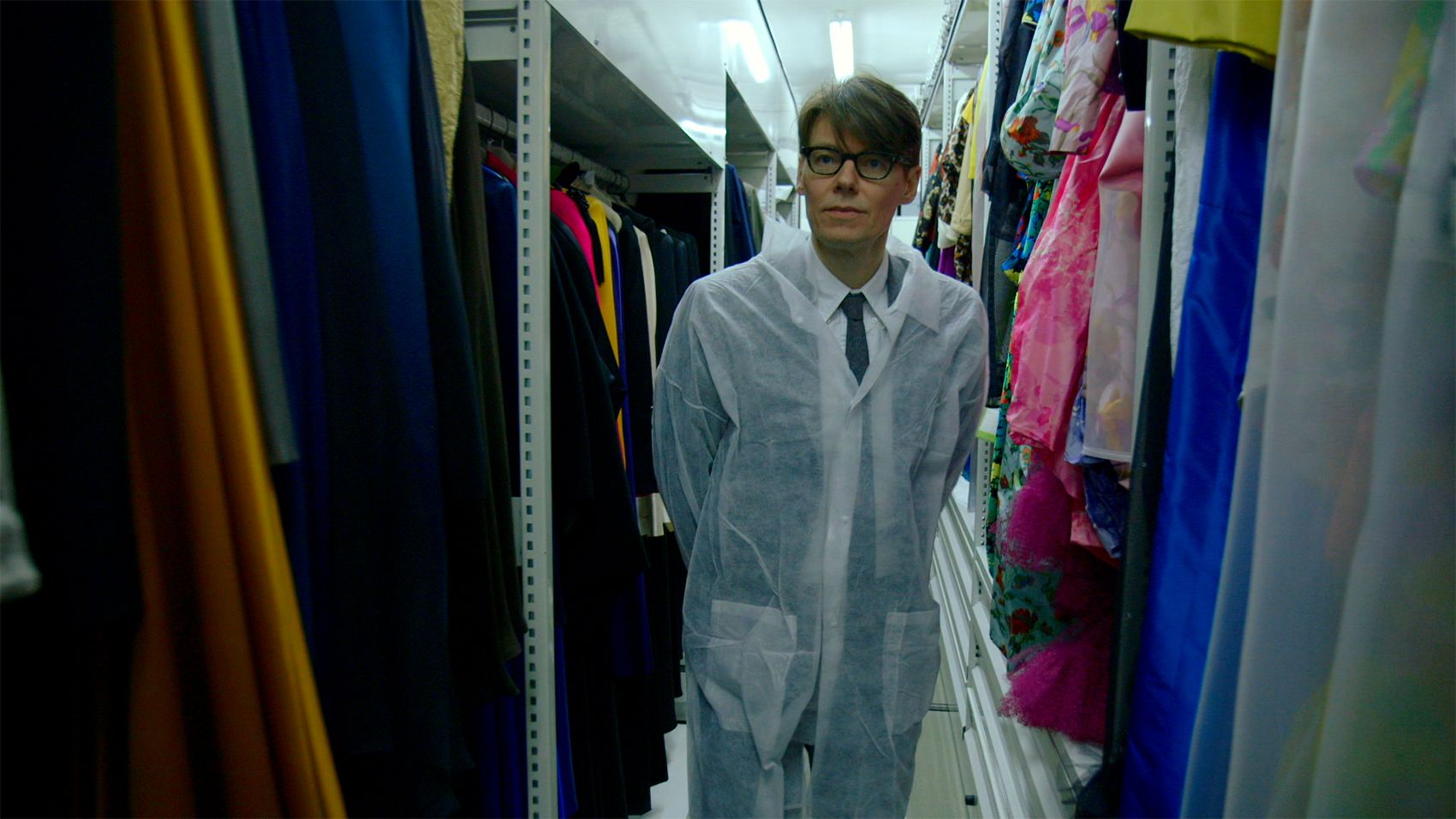 One of my favorite parts of the entire movie is when Andrew Bolton visited the Yves Saint Laurent Archives in Paris. It's literally a vault full of every collection ever created. Kid in a candy shop doesn't even do this justice.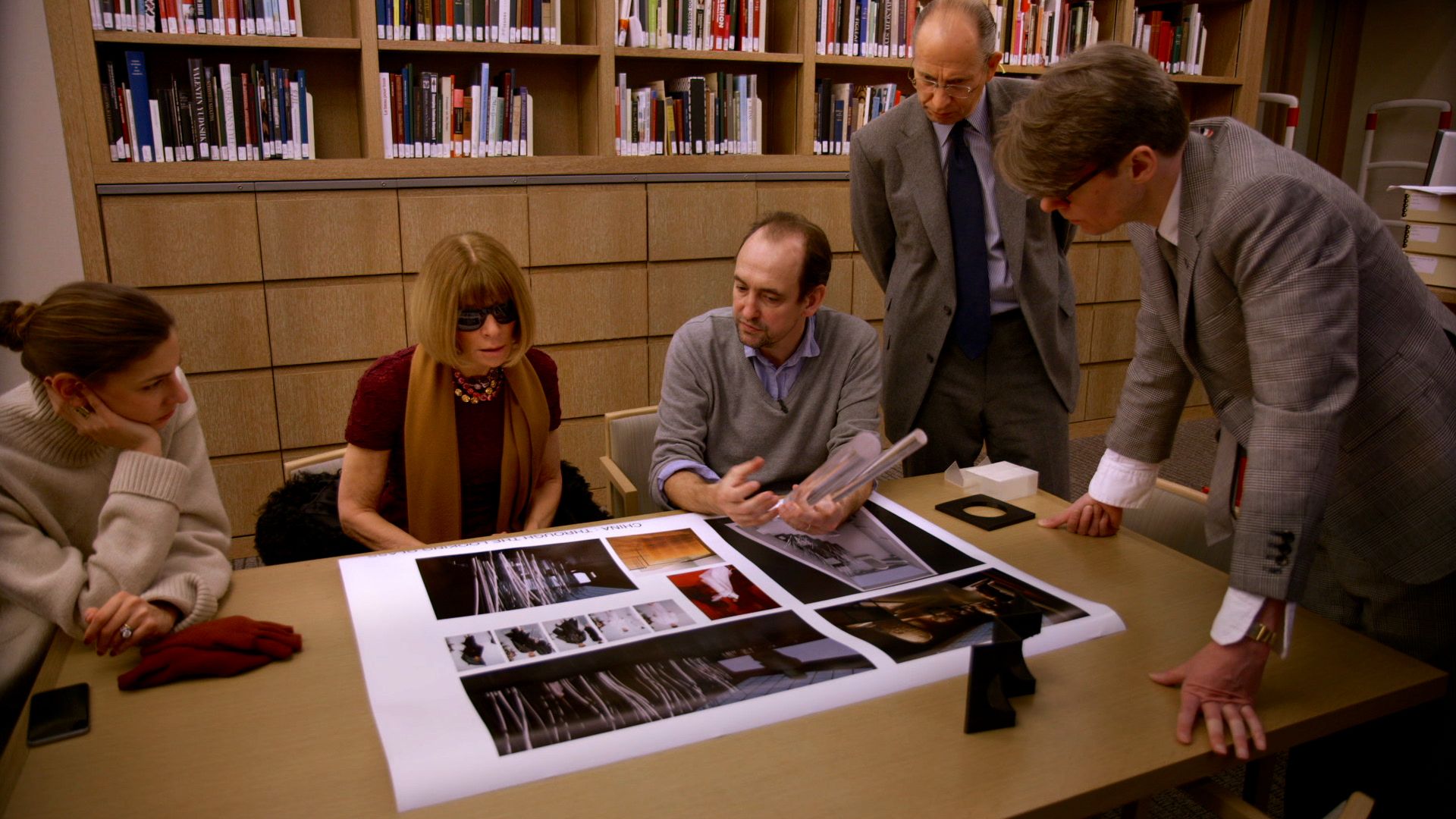 Besides the months of preparation that go into the exhibit, you also get to see how hands on Anna Wintour is with the Met Gala. Did you ever think she'd be picking everything down from the napkins and tablecloths to moving people around the seating chart? I didn't. But of course, NOTHING gets past Anna. There were many things I learned from this documentary, including the fact that I never want to be the Director of Special Events at Vogue. You see a lot of Andrew and Anna but who's really making shit happen is Sylvana Ward Durrett, who holds that prestigious title. Can you imagine planning the Met Gala? Along with 30+ other events a year? NO THANK YOU (but I would probably bow down if I ever met her).
Overall it's not only fascinating to see everything come together for such a spectacular exhibit and event, this documentary is BEAUTIFULLY filmed. The detail in all the clothes (whether it be on a mannequin at the museum or on a celebrity at the Met Gala) really comes through on screen and seeing it all made me GIDDY A F (that's what a passion for fashion can do to ya!)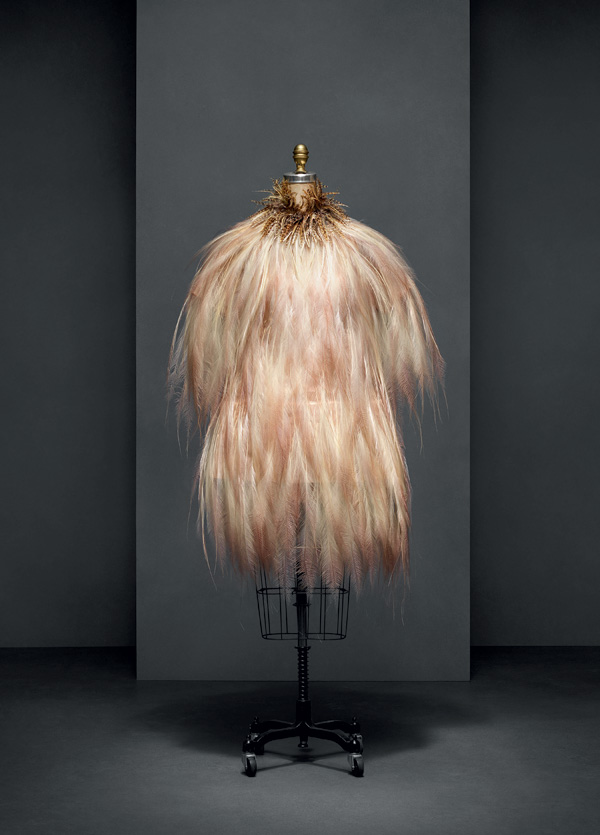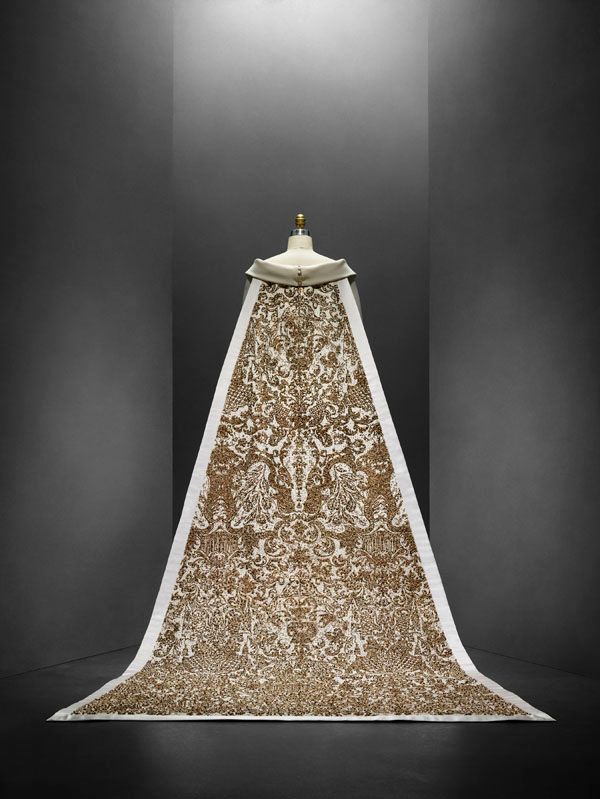 So now for this year's theme — Manus x Machina — the Met (AKA Andrew Bolton) will be debunking what we think about handmade (manus) vs. machine made (machina) fashion. We typically view handmade as being better, right? This exhibit will show you that the answer is not necessarily. With all the technology we have now, machines can do some pretty incredible things (one of my favorites being laser cut leather, thanks to Proenza Schouler) and I am really looking forward to not only what's included in the exhibit (planning an NYC trip mid-May) but of course what everyone wears on the red carpet come May 1 (the detail on these dresses are going to be INSANE…can't wait!)
It would be pretty amazing if someone could wear this Chanel Fall '14 Couture dress (but it's already in the exhibit!) So while we wait for the most glamorous day of the year, you should definitely check out the sneak peek Andrew Bolton gives us that will have you booking a flight to NYC between May 5 and August 14 in no time. And if you haven't seen the trailer yet for The First Monday In May…
Side note, watching celebrities wearing millions of dollars worth of clothing / jewelry dance and sing to Rihanna's Bitch Better Have My Money (performed at last year's Met Gala) was really icing on the cake (cake cake cake cake).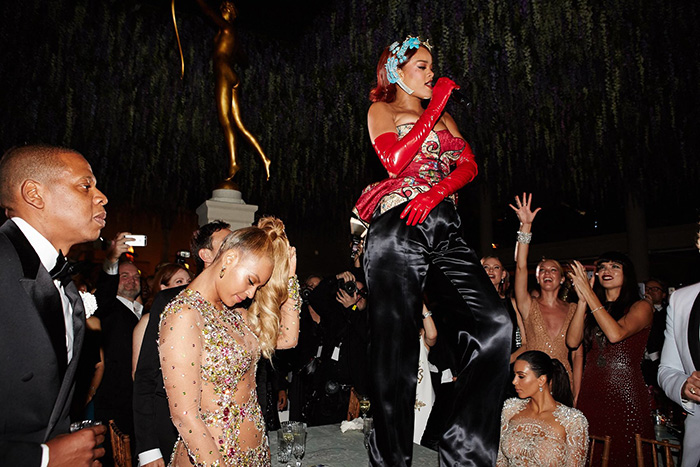 But you'll just have to watch it in theaters to see for yourself!
—
Have you seen The First Monday In May? Will you? What do you think of this year's theme? Will you be checking it out in NYC? If you need a little more Met Ball fix in the mean time, be sure to check out the Met Gala pre-game (what it really takes to get ready for such an event) as well as last year's killer red carpet.
Images via Magnolia Pictures and Vogue
You might want to check out...