Finding the perfect jumpsuit has been a mission of mine for a couple of years now. I have no idea why this was such a difficult task. I'm either too particular when it comes to jumpsuits or the selection has been sub par as of late…or I'd find the perfect one and it was just insanely expensive (don't you hate it when that happens?)
So after a trip to Tangerine some months ago, I finally found the jumpsuit of my dreams. #victory
And it only took me close to 3 months to get around to wearing it (thanks to sauna-like or arctic Chicago temperatures).
Who knew a simple jumpsuit could bring so much joy? (except when you have to pee, then they're not fun)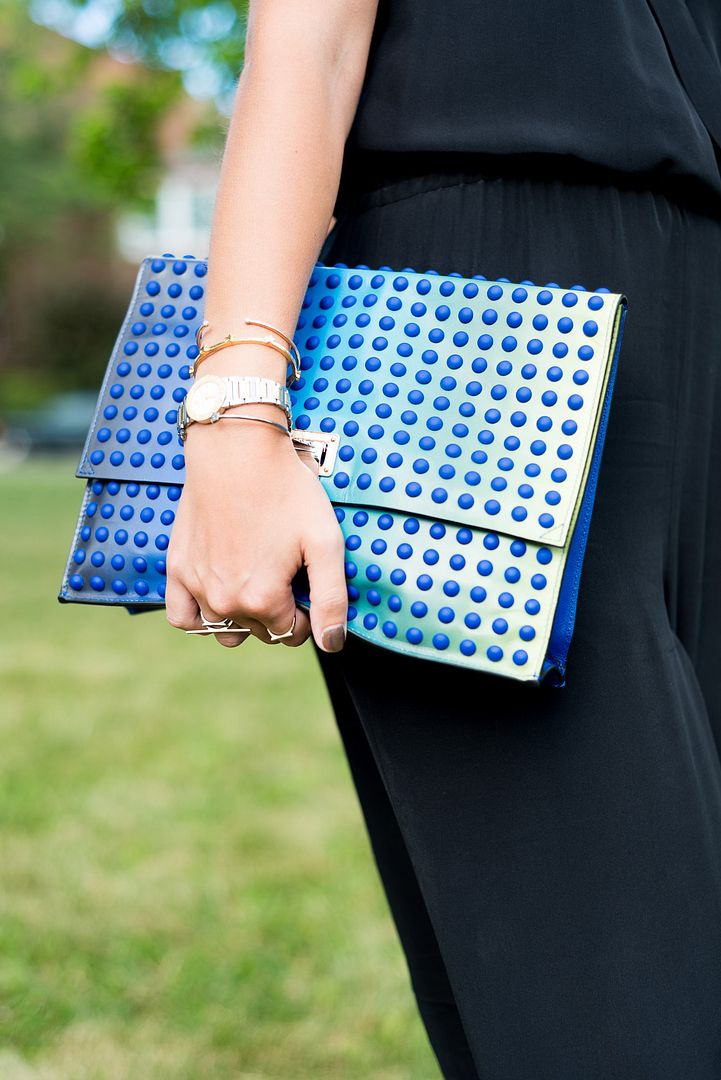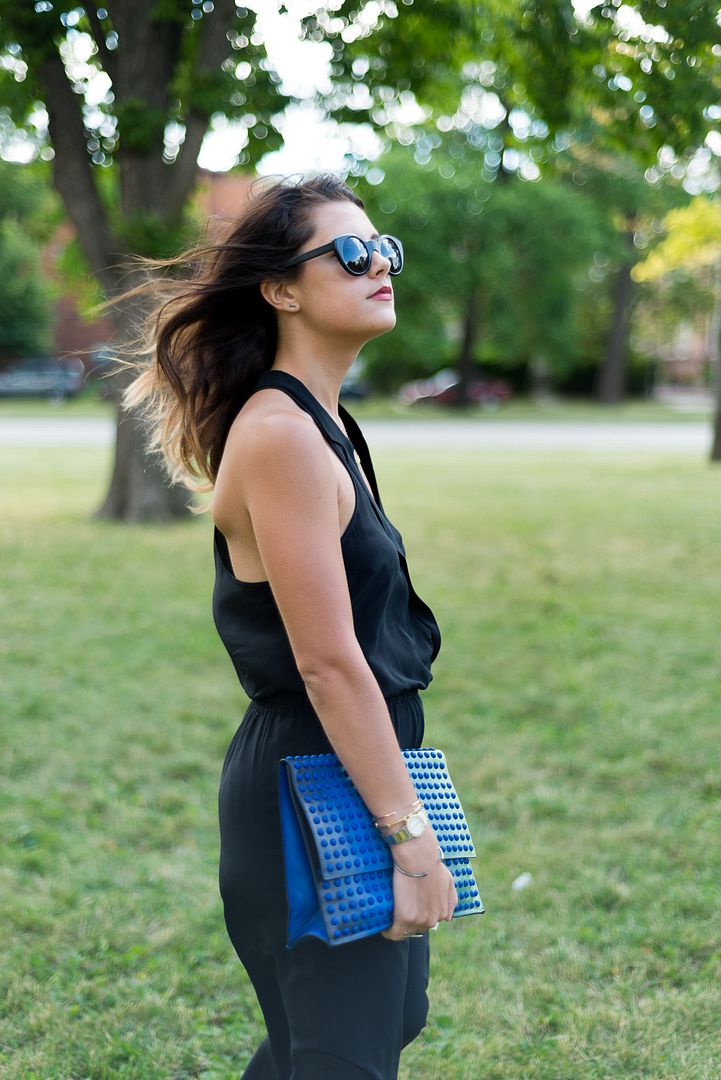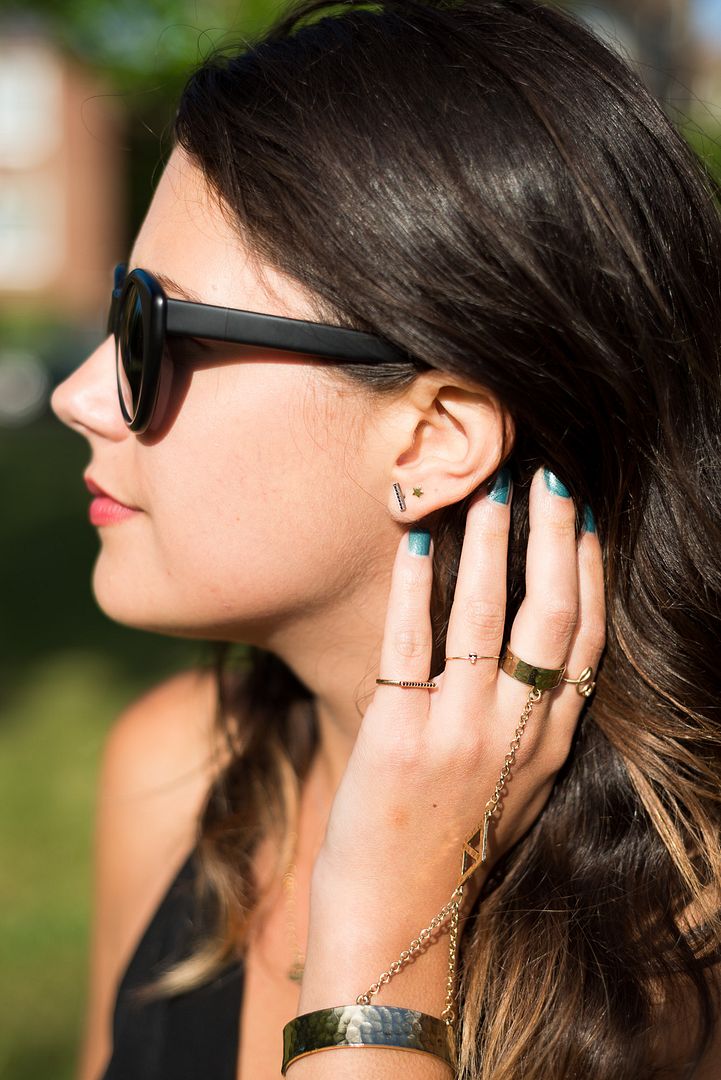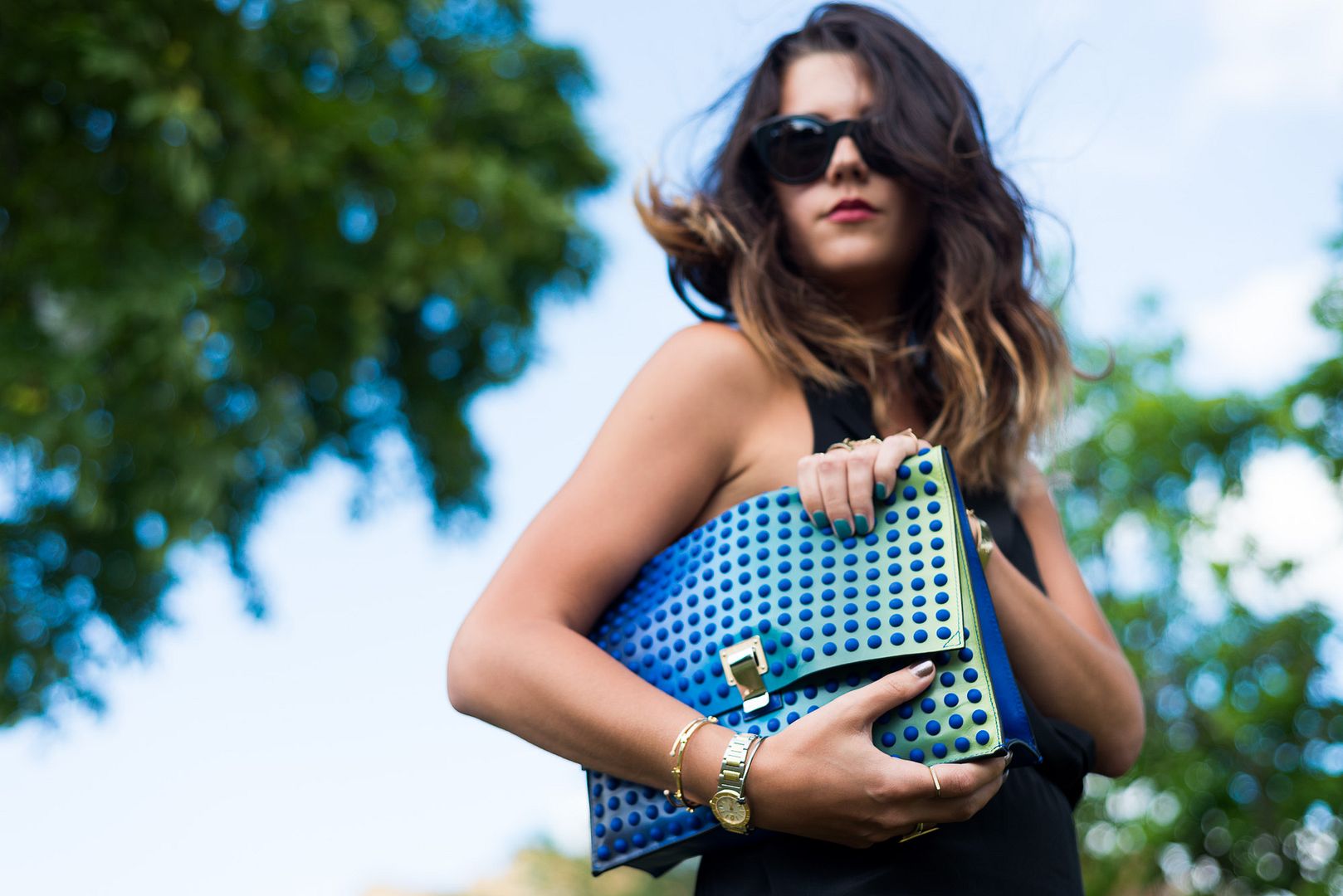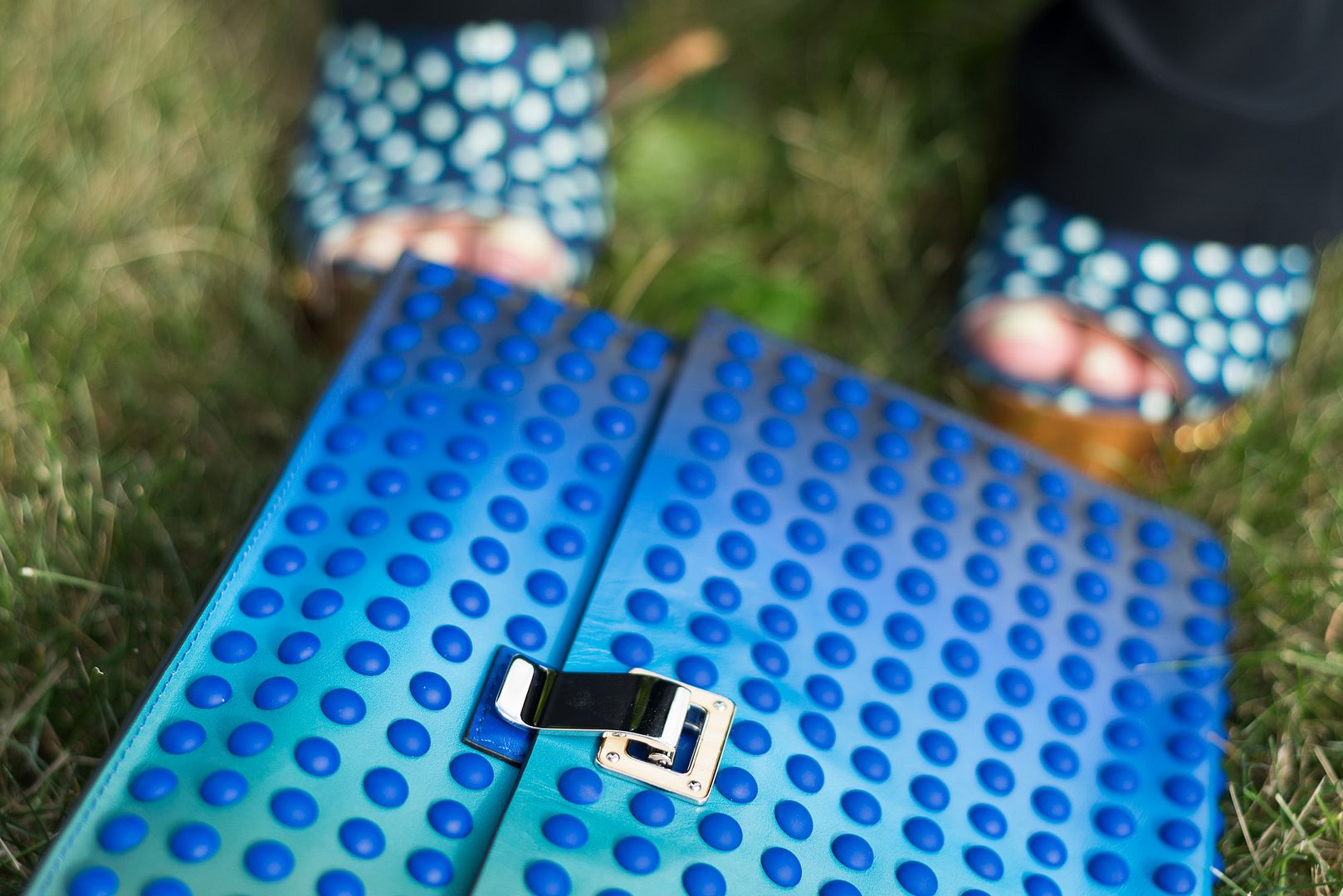 Why do I feel it's necessary to give a thumbs up to everything?
Jumping in a jumpsuit…how original.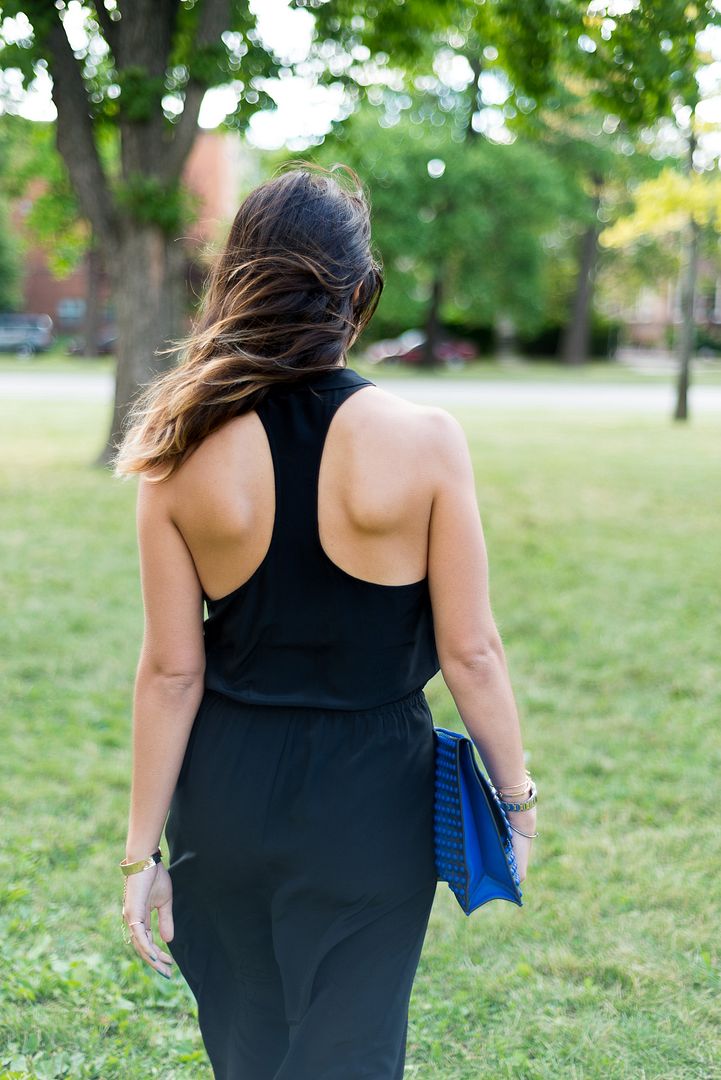 WHAT (am I wearing):
Jumpsuit: Plenty by Tracy Reese. Sunglasses: Zac Posen x Illesteva. Shoes: Miu Miu. Bag: Proenza Schouler. Rings: Dana Rebecca, Iwona Ludyga, Avanessi. Bracelets: Dana Rebecca, Bing Bang NYC. Necklaces: Dana Rebecca, House of Waris. Handpiece: Low Luv x Erin Wasson.

WHY (am I wearing it):
So now that you know my hunt for the perfect jumpsuit is finally over (HALLELUJAH!) we can get to the more important things like, how does one style a jumpsuit? It can be the easiest thing in the world or you can make it difficult…it's up to you, really. When it comes to getting dressed, ease is my number one priority (well maybe number two, number one is balance…you know I love my balance) and a jumpsuit is an easy and effortless thing to wear. You don't have to worry about "does this top go with these pants?" or anything like that. It's one piece and you're done. Because it's a simple navy jumpsuit, I wanted to amp it up on the accessories. I actually didn't realize until we started taking the photos that there's both dots on my shoes and my bag. I wanted to wear the bag because it's crazy and colorful (much like myself) but I chose the shoes because I always prefer a chunkier heel with wide leg pants, and these Miu Miu mules do just the trick. But because fashion irony seems to haunt me…dots can be the secondary theme of today's post (jumpsuit is obviously number 1). And because I wear the same jewelry everyday (I know, boring) I thought a surprise hand piece would spruce things up. After all, hand parties are the new arm party.
WHERE (can you get the look):

Photos by Daniel Kelleghan
You might want to check out...