I think we've all experienced that "the one that got away feeling." You finally fall in love, you find "the one" but there's something about "that one" you feel you have to resist the temptation and just walk away. I'm obviously talking about shopping here. How many times have you seen something you just can't live without but you look at the price tag and it's too much or you realize your closet just can't fit another thing in there? It happens. Sometimes we eventually get over it, sometimes we never do. But either way, we're going to talk about the one that got away.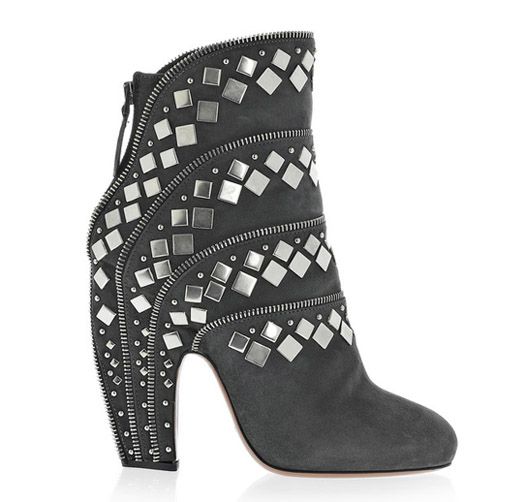 Moda Operandi just launched a series of videos featuring some pretty awesome people (Karlie Kloss, Poppy Delevingne, Anna Dello Russo, Giovanna Battaglia, Caroline Issa, and Leandra Medine to be exact) who discuss the very same topic as today's post. So I thought it would be fun to share my  own "the one that got away" story and I'd love to hear yours too.
So mine has to do with the Alaia ankle boots pictured above. Now you have to realize it really takes a lot for me to fall madly in love with a piece of clothing or an accessory, and because of that I rarely pass it up. But these Alaia boots were an extreme case. I saw them at Barneys a few years ago and I was head over heels (literally) for them. The silhouette, the placement of the studs, the zip detail…these just had to be mine. But $2,200 was just a little over my price range for a pair of shoes. I never play the "I'll wait until they go on sale" card. But I did. And I went back a few weeks later, they were gone and I never saw them in any store ever again. I've seen them pop up a few times on sale sites but of course in a size 35 (and I'm willing to do anything for fashion but I can't make miracles happen when I'm a 38.5). So that's my story. If you ever see these boots anywhere, an email or tweet would be greatly appreciated. But now let's move on the one I won't let get away.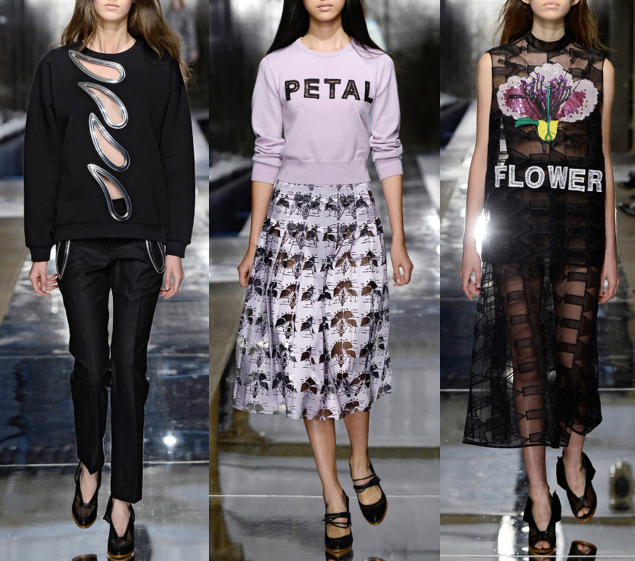 Christopher Kane is one of those designers you really have no idea what he'll produce each season. There's collections of his I love more than others but the one common theme is that I'm always surprised. For Spring 2014, he took the idea of flowers to another level (as Miranda Priestly would say "Florals? For spring? Ground breaking") but what he did really is ground breaking. Plus, it's pretty cool that you can shop this collection that walked the runway less than a month ago, like right now. You know I love sweatshirts so I decided that this is the one I will not let get away. How romantic of me.
Here's one of the videos from "the one that got away" video series so be sure to check out all of the fashion influencers' videos today on ModaOperandi.com.
So I have to know…do you have one of these stories? If so, please share in the comments!
You might want to check out...