When someone compliments what you're wearing, there's many ways to respond. The short and sweet "thank you." The person who doesn't want to appear to spend frivolously "Thanks. It was totally on sale…super cheap!" The efficient one who likes to kill two birds with one stone "Thanks it's [insert designer here] from [insert store name here]." But then there's the ultimate response…the one that we'd all love to give, "Thanks, it's custom."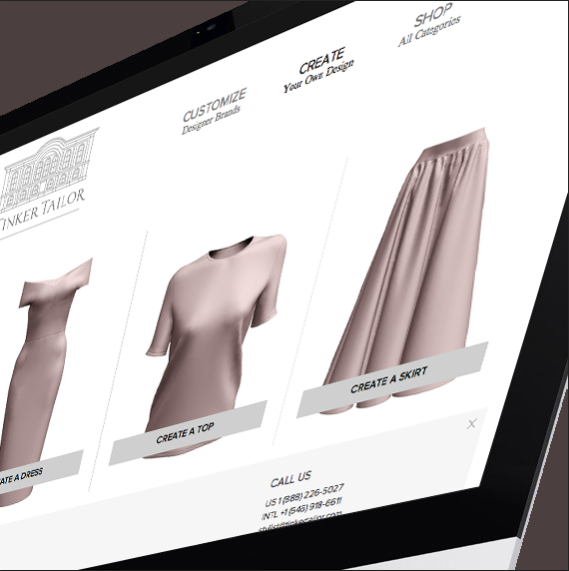 But we don't live in the olden days where our dresses were made for us. Sure we see celebrities on the red carpet in custom gowns, but that's pretty much the extent of it. I did a custom gifts gift-guide during the holidays (appropriately titled Thanks, It's Custom) but coming from someone who loves anything exclusive, limited edition and/or custom, I surprised myself when I found out that's the only time I've really discussed the subject (besides that Azeeza vest, formerly known as Atelier Azza). That's probably because there's not a ton of options out there to design something yourself, especially if you're not a seamstress and/or have sub-par drawing skills like myself (although I can barely draw a stick figure). But thanks to former Moda Operandi co-founder Aslaug Magnusdottir, customized fashion has never been so easy.
I read about Tinker Tailor a month or so ago while doing my usual fashion news reading in the morning. I loved the idea that you can not only create a custom skirt, dress or shirt (in a variety of silhouettes, fabrics and colors) but you can also customize pieces from current designer collections in a series of limited-run trunk shows (right now they have Bibhu Mohapatra and Barbara Tfank to name a few) as well as shop items that ship immediately (and some even include my favorite adjective — exclusive), like this Olympia Le Tan clutch (which I'm hoping every Tinker Tailor employee owns).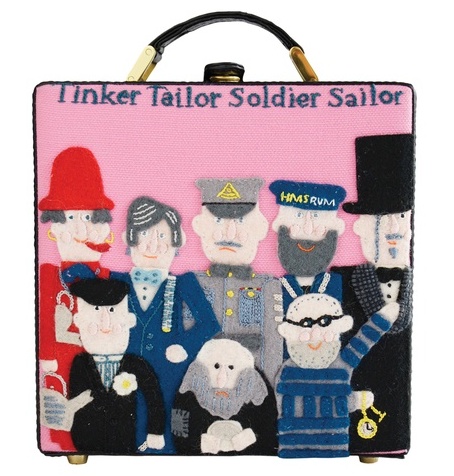 Okay so I know about this cool new site, I'm giving you the details…but what I haven't told you yet is that I tried it myself last night. Being the indecisive Gemini I am, it took me a while to figure out how I want to go about this. Where to begin? I thought I would really get the full experience by doing a custom piece (as opposed to altering a designer's) so I went that route. Of the three options — shirt, skirt, dress — I wear shirts the most so I wanted something I'd get use out of. But because I don't wear a ton of button downs and blouses, the silk tee (also known as Joe) was perfect for me.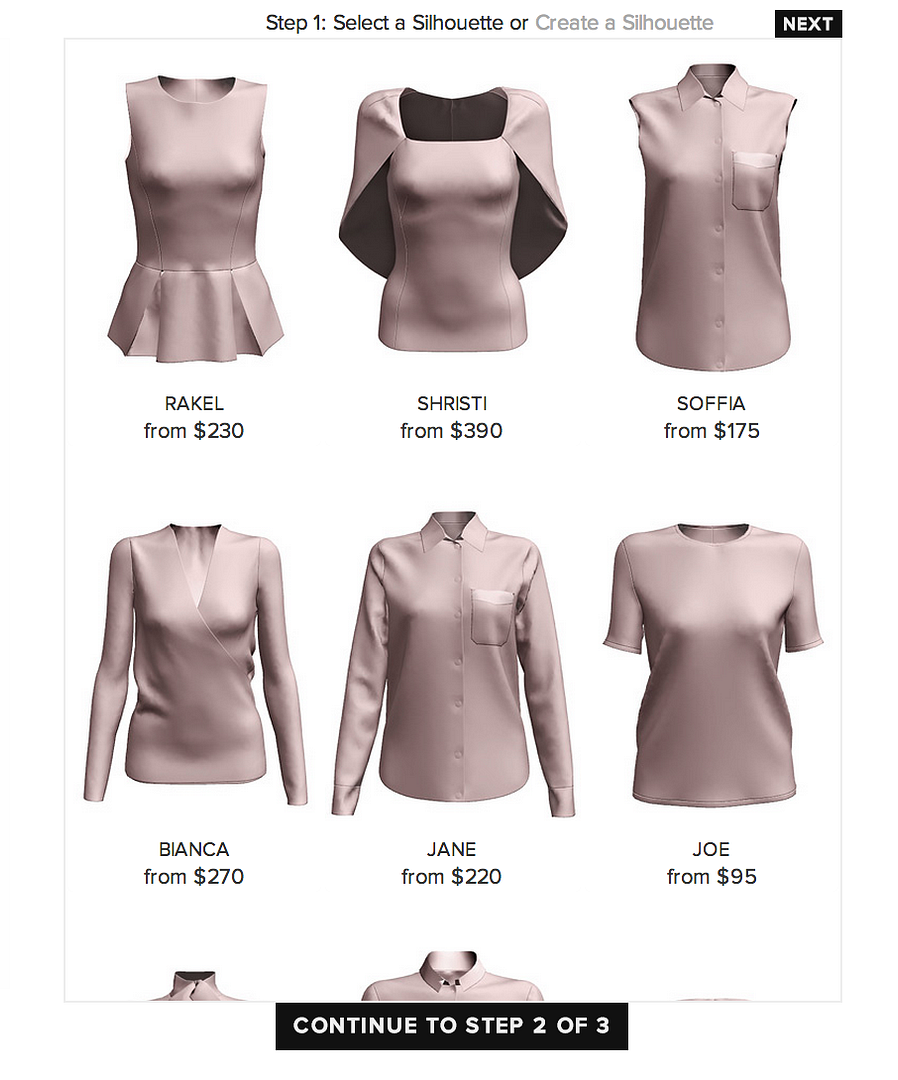 Then I had a ton of fabrics, colors and prints to choose from. Because I don't know a lot about specific fabrics (like the difference between Crepe de Chine and and Charmeuse for example) it's nice that they give you all the details and even close-up images of the materials. So now it's time to decide — Solid? Print? Go more dressy? Casual?
So I may have gone a little too practical on this one (I guess it's the Chicago in me) but I just wanted to give this a go and see what the result would be. I ended up doing a fun print by Yaz Bukey in silk twill without any extra embellishments (which is the last option, if you want to add a jeweled collar, sleeve cuffs or a belt). I mean, for $95 (where you only pay half up front) that's kind of a sweet deal, right? I just made my own silk shirt for under 100 bucks? I'm down with that.
The image on the left is where it all began and the one on the right is what I'll receive in about six weeks. So come end of August, I'll be sure to Instagram the results (you know I won't leave you hangin'!)
What do you think of the Tinker Tailor concept? Would you rather customize a designer piece or make one of your own? If you decide to create any designs yourself, be sure to take a screen capture and tweet it to me. I'd love to see what you come up with!
Images via Tinker Tailor
You might want to check out...