Yesterday, I answered your top beauty questions of the year…at least according to Google. Today the question I'll be answering was not a top Google search…but answered by Vogue, regardless. Aren't you dying to know what the top trends were for 2014? I know you are…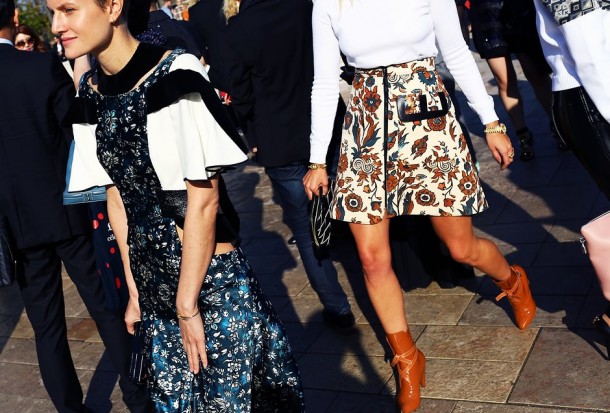 But because Vogue already answered that (and it's not necessarily the "top" trends but the ones that "shaped" this year), I gave it some thought and picked five of the ten that I think will be happening well into 2015 and maybe for years to come (six if we include one that will be probably out…but I will still wear anyway). Let's see if you agree. You ready?
MINISKIRTS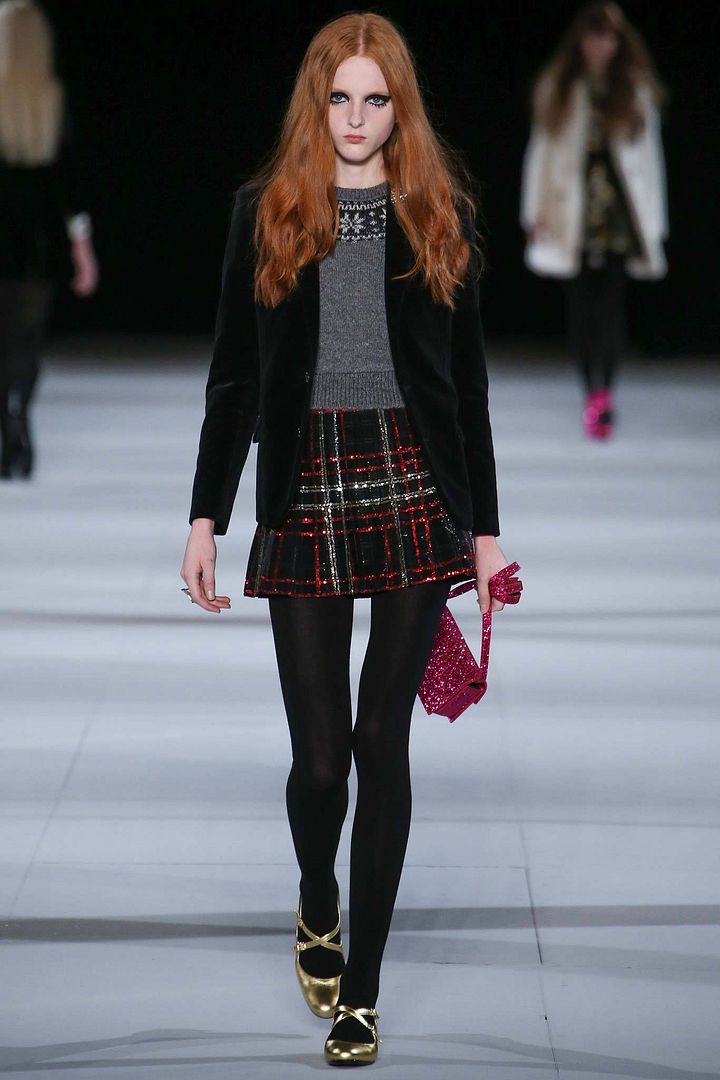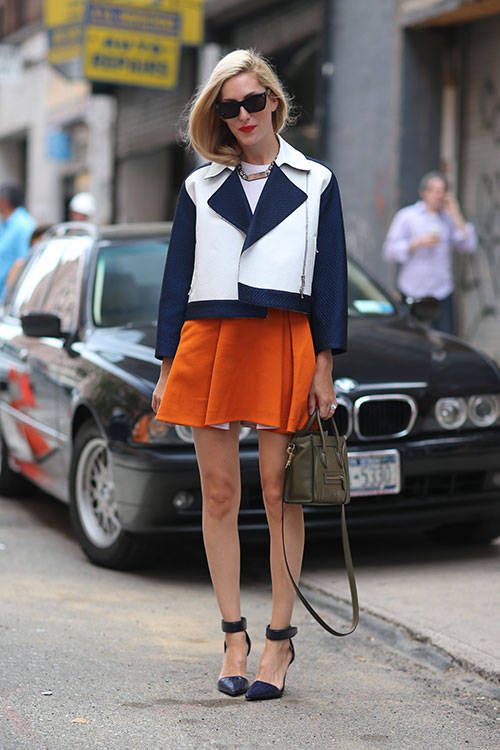 I've mentioned many times here on CCF the "trends" that stick are the ones that aren't trendy at all. Will you ever wear a miniskirt and it be so last season (yes if it's that Zara one that everyone wore last year)? Absolutely not. So take note from Saint Laurent Fall '14 and Joanna Hillman, and you get your miniskirt on (as long as you don't get all Paris Hilton on me).
STRUCTURED LADY BAGS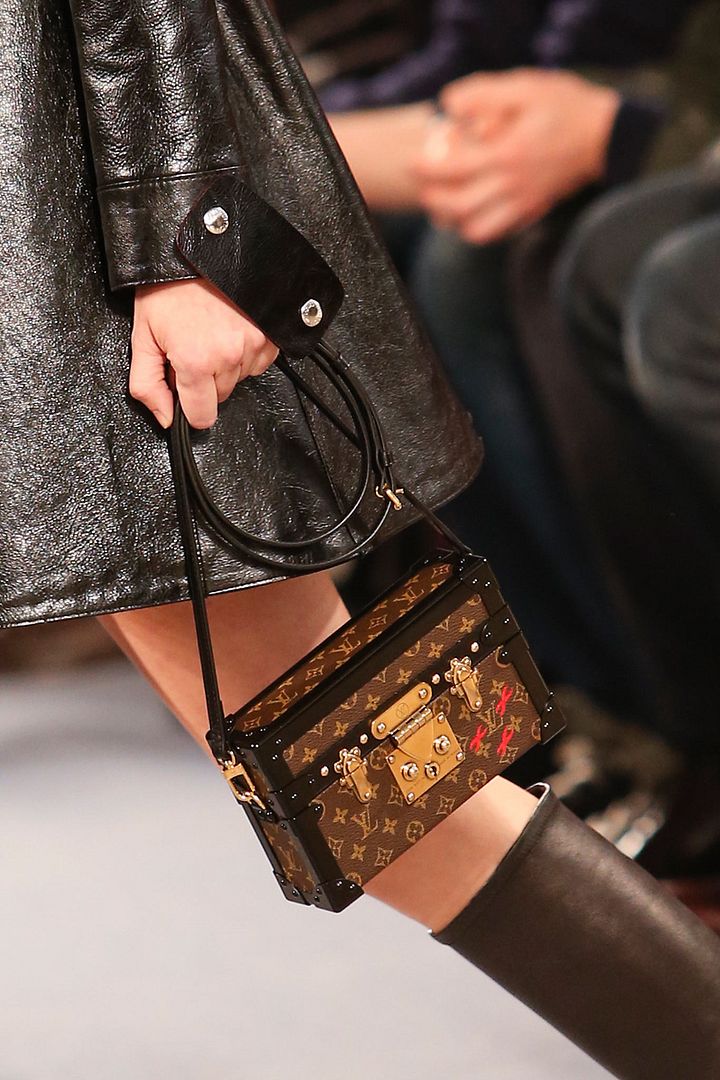 This is probably the "trendiest" of the five but it's such a classic, retro style that as long as you don't wear it on top of every other trend, you won't look "so 2014." Louis Vuitton did these amazing mini trunks (or Petite Malle, if you will) for Fall 2014 but the style that's been on my wish list THIS ENTIRE YEAR (mom, if you're reading this…you know Christmas is coming up and…) is the Mark Cross trunk bag. Now that I have an iPhone6, it might be pushing it in the practical department (at least I didn't get the 6+…that would just eliminate so many potential handbag options) but it's just so damn cute. Come on…IT'S A MINI TRUNK. How can you not love this?
SHEARLING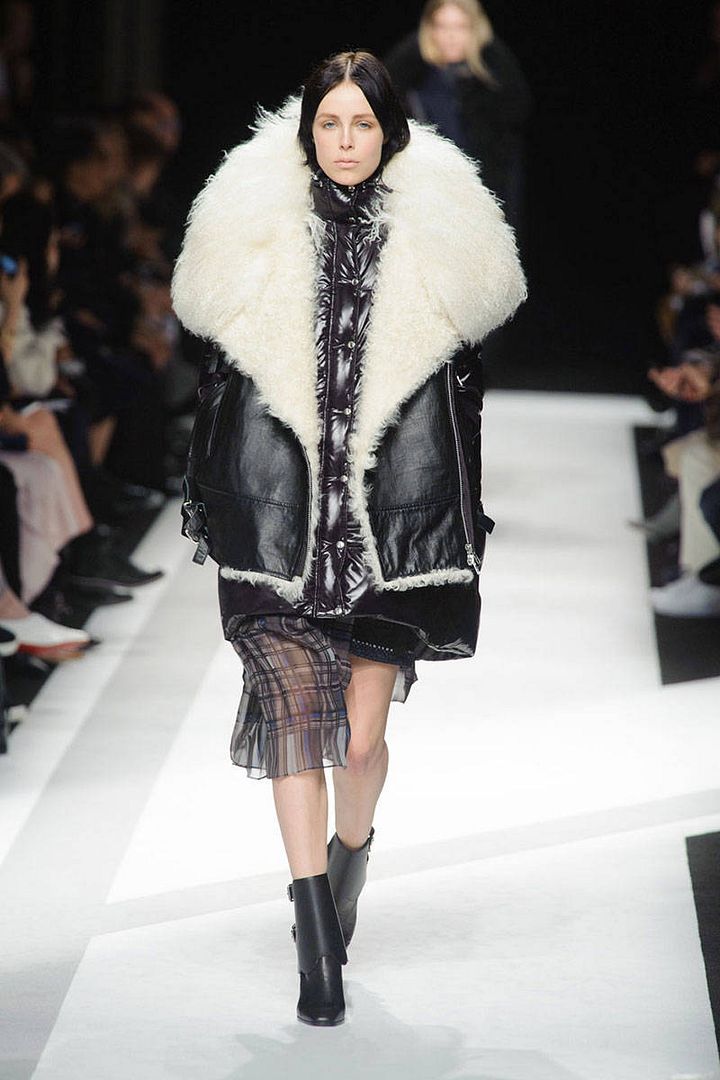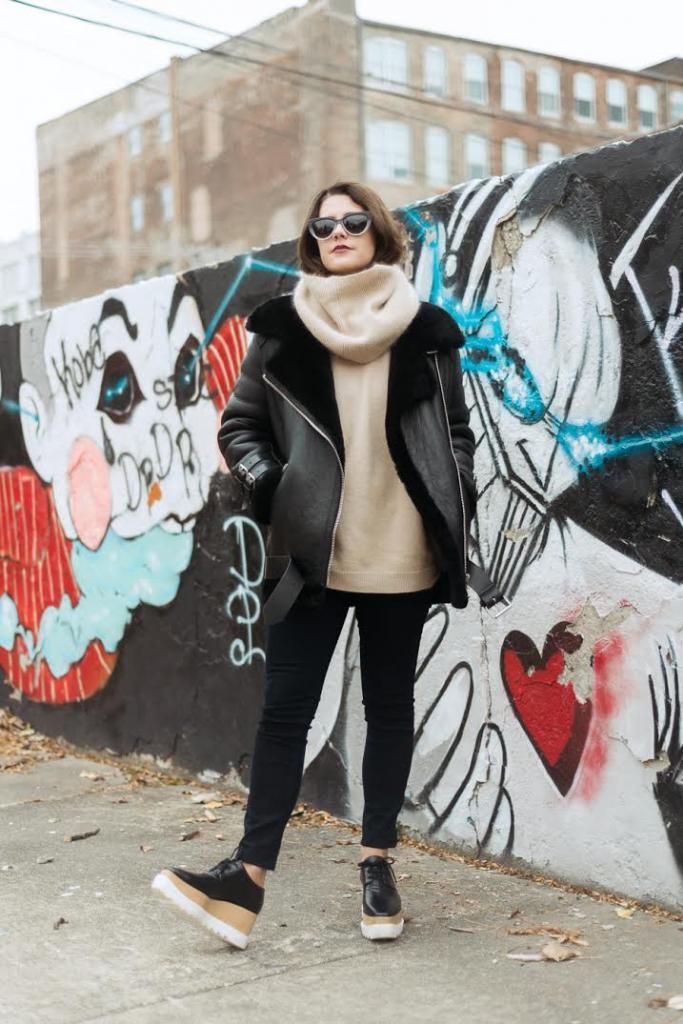 This isn't my first rodeo when it comes to shearling so I'll spare you the details. But take note from Sacai and I…and get yourself some shearling, especially if you live in Chicago or somewhere equally as freezing 80% of the year.
FAUX FUR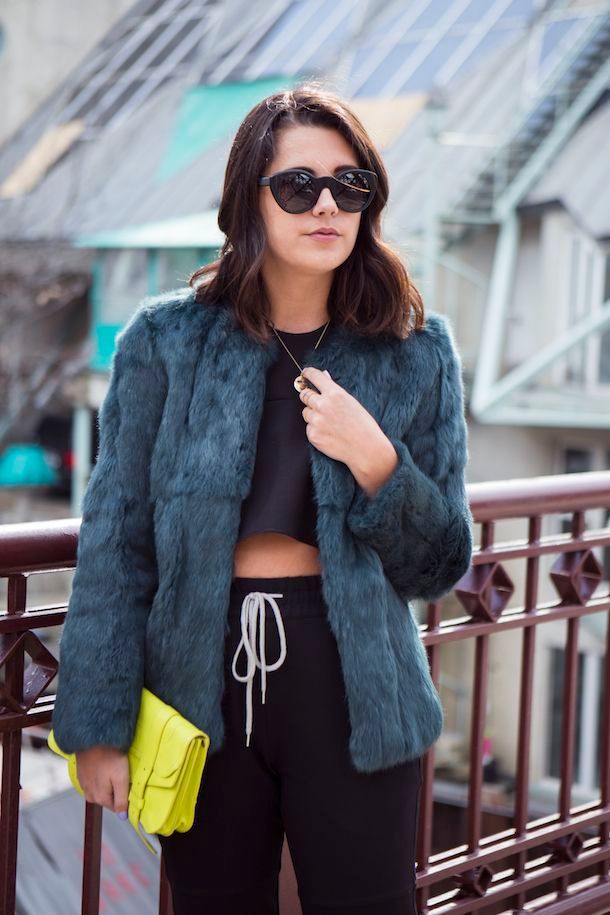 I happen to sort of disagree with the faux part, as real fur was all over the runways for Fall 2014 (re: Marc Jacobs, pictured above). However, there have been a ton of other faux options (like my teal situation up there) that have surfaced as of late so for those who love the animals, you can still participate. Woo hoo!
DESIGNER SNEAKERS
Another one where I agree to an extent — although designer sneakers were big this year, (re: Chanel, pictured above, as well as Givenchy, Acne Studios, etc.) really all sorts of kicks were a huge hit. Nike, Adidas, and New Balance were the big "non-designer" ones, as well as all white sneakers (regardless of the designer). And I'm curious to see where Puma will fit in all this, as Rihanna was just announced as their new creative director. Will she RIH-vamp the brand or make absolutely RIH-diculous shoes?
And for the one that will probably be out but I'll be wearing anyway…
SINGLE EARRINGS. I have too many to not continue to wear this trend. I enjoy mixing in different styles, as opposed to sticking to one pair. So although this may not be "in" for much longer, I'll still be rocking single earrings in 2015…even I end up looking SO 2014.
—
You can head on over to Vogue if you want to see all of the trends they featured. Do you agree with my picks? Anything I chose you think won't be happening in 2015? More importantly, which of these are you currently wearing and will wear regardless of it being on trend?
If you too want to continue wearing mini skirts / structured lady bags / shearling / faux fur / designer sneakers / single earrings…
Images via Vogue, Style.com & Pinterest
You might want to check out...