In case you didn't get the chance to hang out with fellow Chicago bloggers Kait Hunter and Carly Cristman along with InStyle Senior Market Editor Dana Avidan Cohn and I last night, here's a little something to cure your FOMO (fear of missing out, for those who haven't been on Urban Dictionary in the last few years).
So last night was the big night. Basically just a chance for people to check out Topshop's Fall merchandise, get some sweet manicures from Astrowifey and get the scoop on Kait, Carly, Dana and I's top picks for the season. I already shared some of my favorite Topshop Fall favorites earlier this week (including a skirt you'll see on CCF tomorrow) but I should have probably included the leather skirt and navy sweatshirt I wore to the party. It doesn't get much better than a sweatshirt and leather anyway…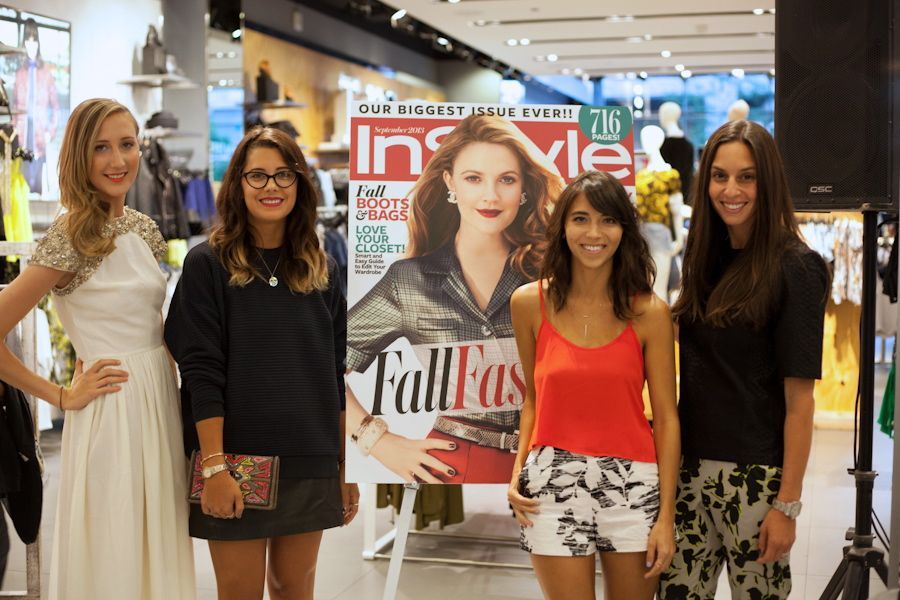 For those who came last night, thank you. You rock. Hope you had an awesome time. And if you didn't, I hope you enjoyed the photos and you should probably get some Topshop FW13 in your wardrobe ASAP. For more event pics, you just have to like me (only on Facebook, not necessarily in real life).
Shop all of our looks from the event here:

Sponsored by InStyle + Topshop
You might want to check out...