What started as a conversation with SociaLifeChicago on Twitter a few months ago has escalated into my first homegrown event — Trivia At The Dec. You're invited, so I suggest you keep reading.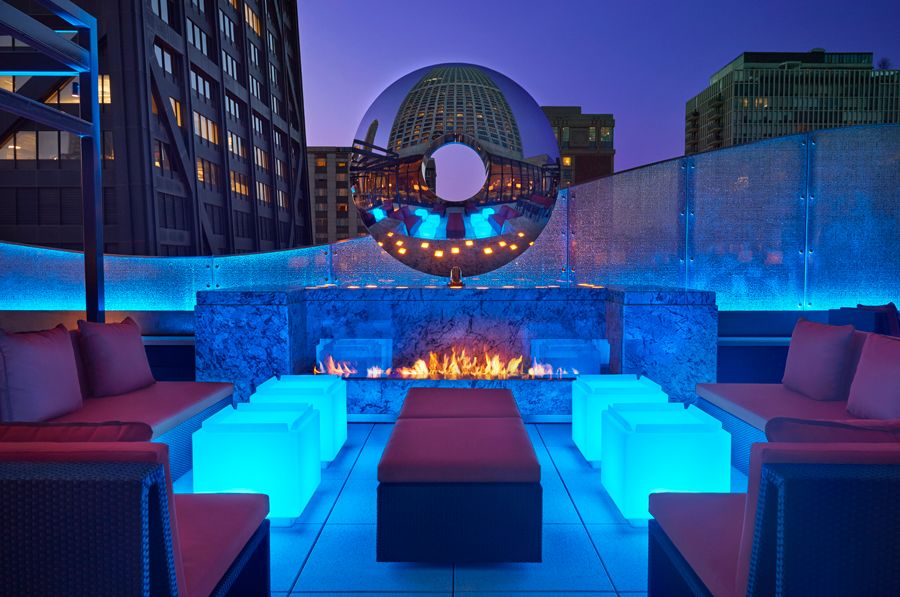 I've only done events in the past by hosting or being on the host committee but I'm actually throwing this event with Bolaji from SociaLifeChicago and I think it's going to be pretty awesome (if I do say so myself).
Here's what's going down…
On Tuesday, June 25 from 6-8pm we're putting together 10 teams for a friendly game of trivia at the Ritz's brand new rooftop lounge, The Dec…but we're not stopping there. To make things more interesting, we decided to get local businesses involved as sponsors so each trivia team will be named after a Chicago company. We already have Sidecar, von Z, Ford Models, SARCA, Purely, Glossed & Found, CakeStyle, Power2Switch, Sash and Cinder, and Blueberry Moon on board as well as some others we'll be announcing this week and next. If you own or work at a local business that might be interested in becoming a sponsor (100% of the sponsor tickets go to charity!) please email info@chicityfashion.com ASAP.
So for the rest of you, trivia participant tickets are $40 (which includes, food, drink and one spot on a trivia team) and we are also offering a limited quantity of spectator tickets at $20 if you want to just come, hang out, watch trivia, and consume some fantastic bites and beverages. Oh and I forgot to mention, we are raising money for Ann & Robert H. Lurie Children's Hospital of Chicago. So, put your philanthropic hat on and get studying.
Not only can you get involved in a super fun (and probably somewhat competitive) game of trivia at this gorgeous new outdoor space at one of the nicest hotels in the city, you'll get to eat their delicious food, try some beverages from Tito's and Half Acre, AND you will be supporting a great cause. I'm not really sure what you're waiting for, go buy your tickets here.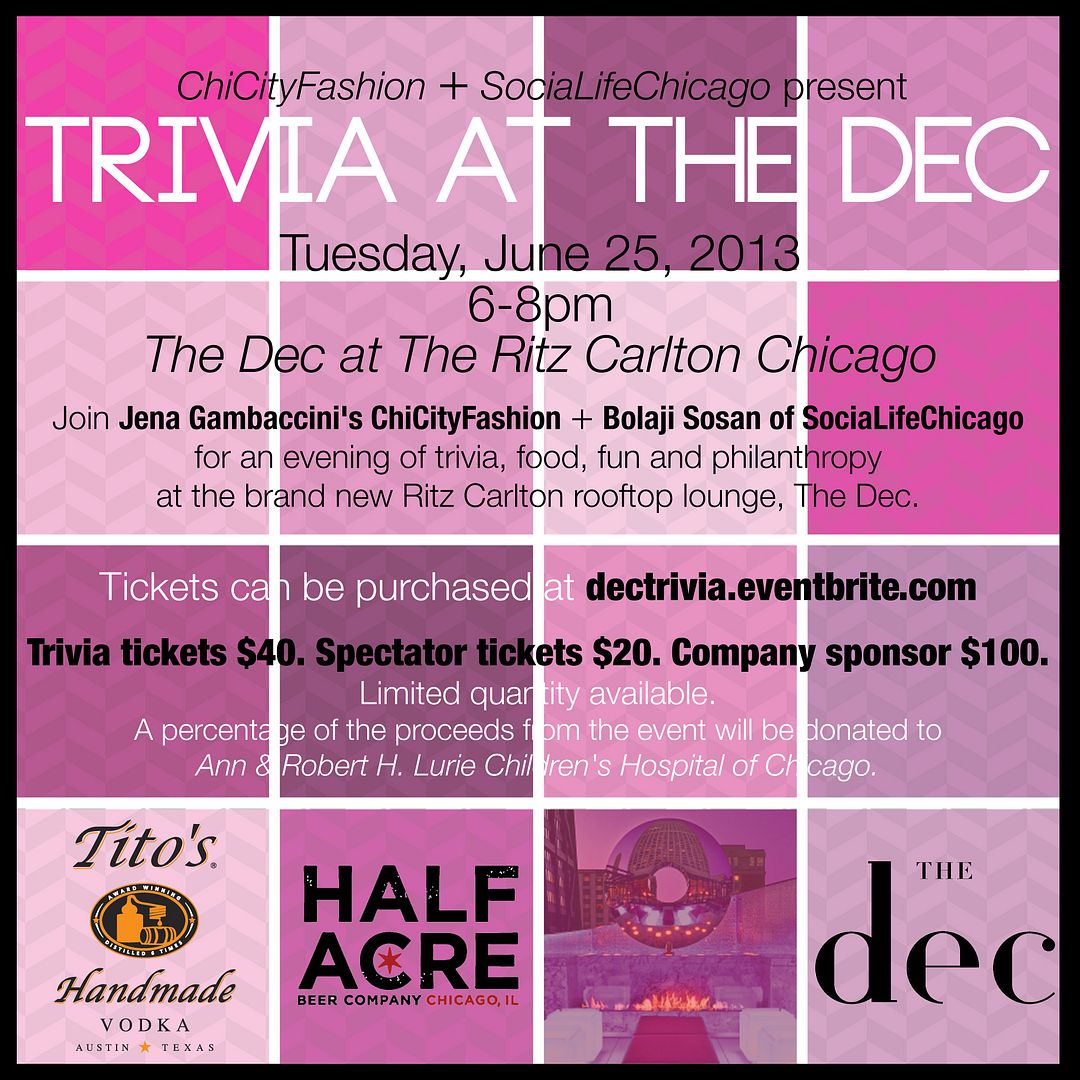 A special thank you to my friend Stephen for making this graphic. If it weren't for you, this invite would be handwritten on printer paper.
You might want to check out...