When it comes to summer dressing, there's one item I really can't live without. Of the three major components of this look — a leather choker, lace up heels and a t-shirt dress — what do you think it is? Well, I just hope you're not paying attention to the blog post title…
And if you are, we'll address that in a moment. But first…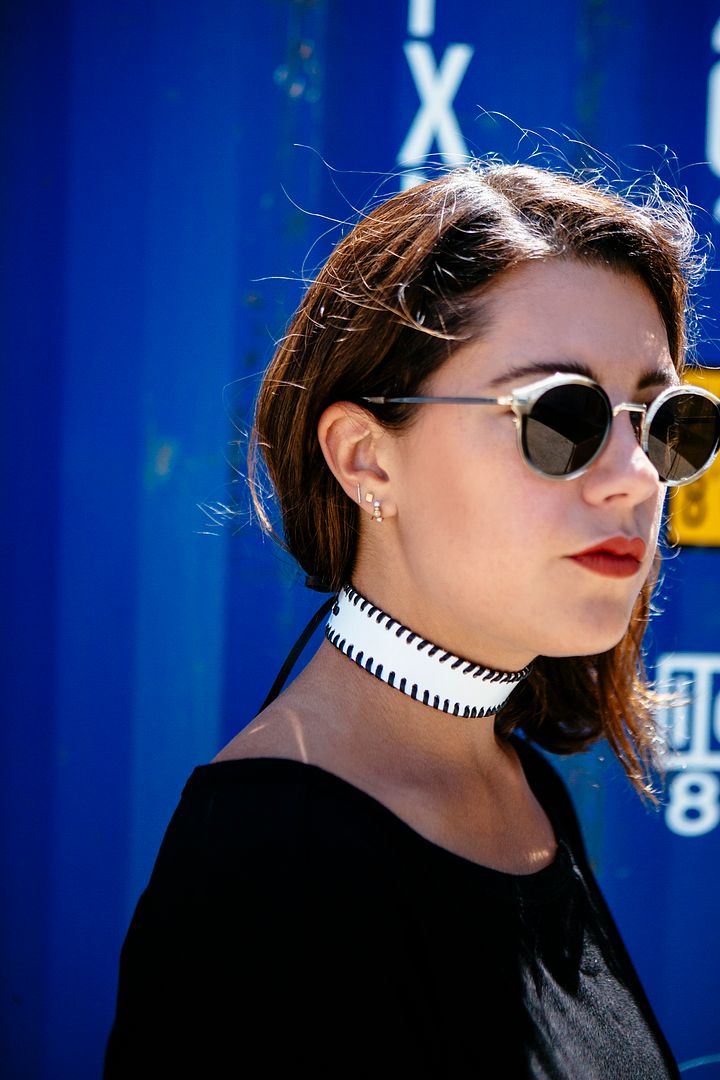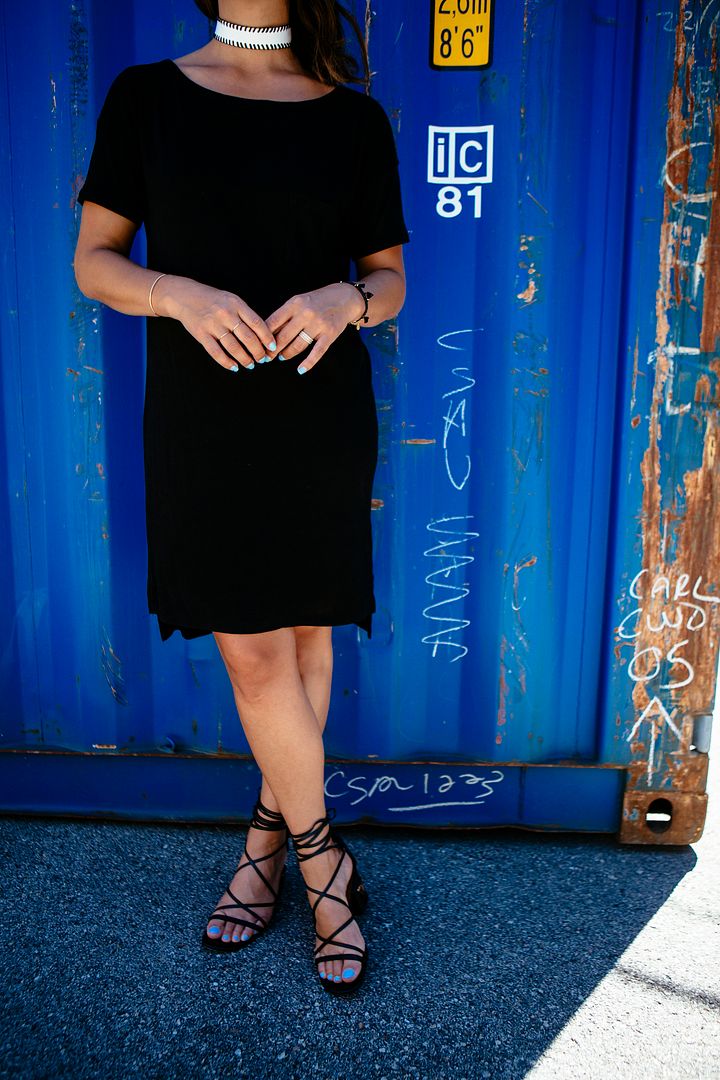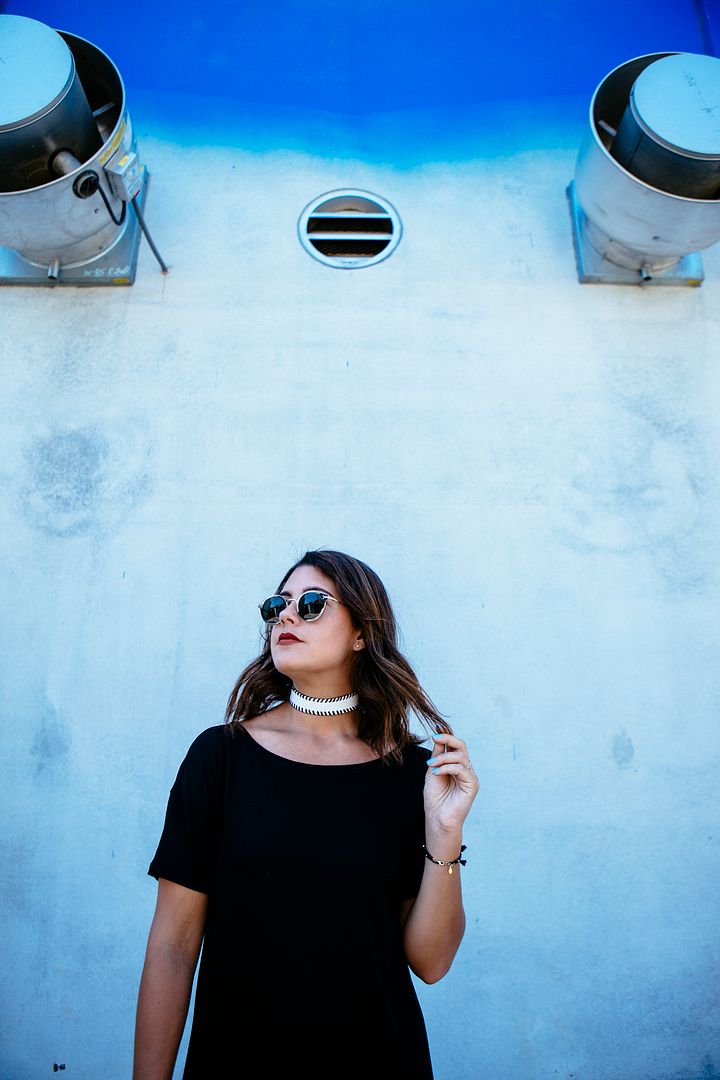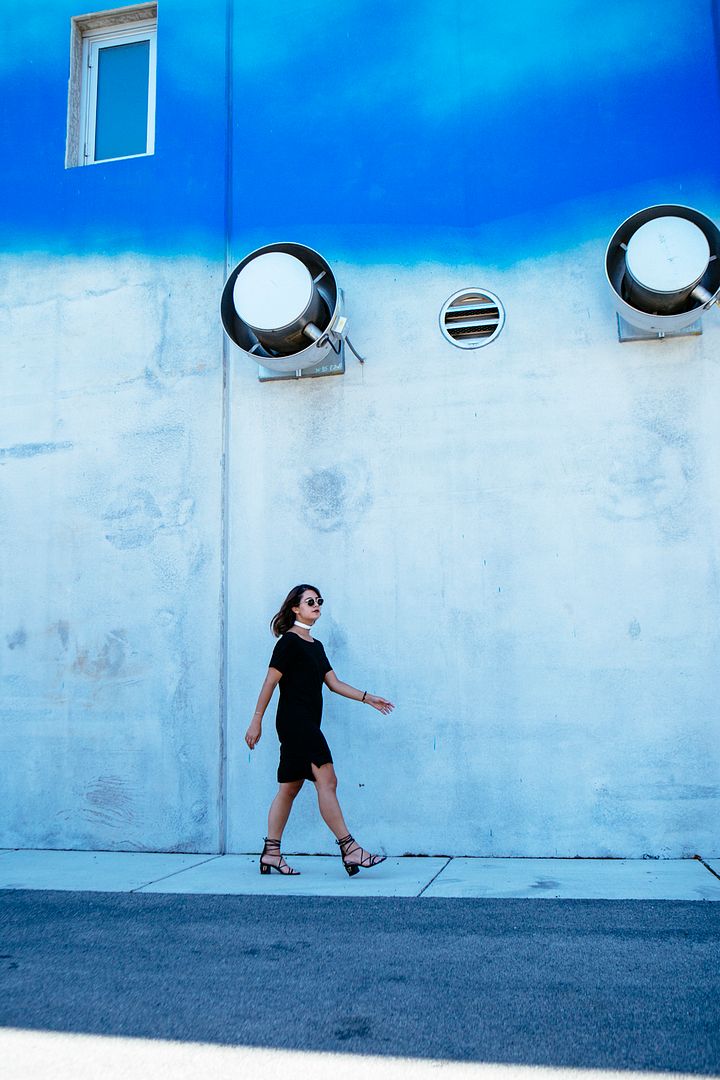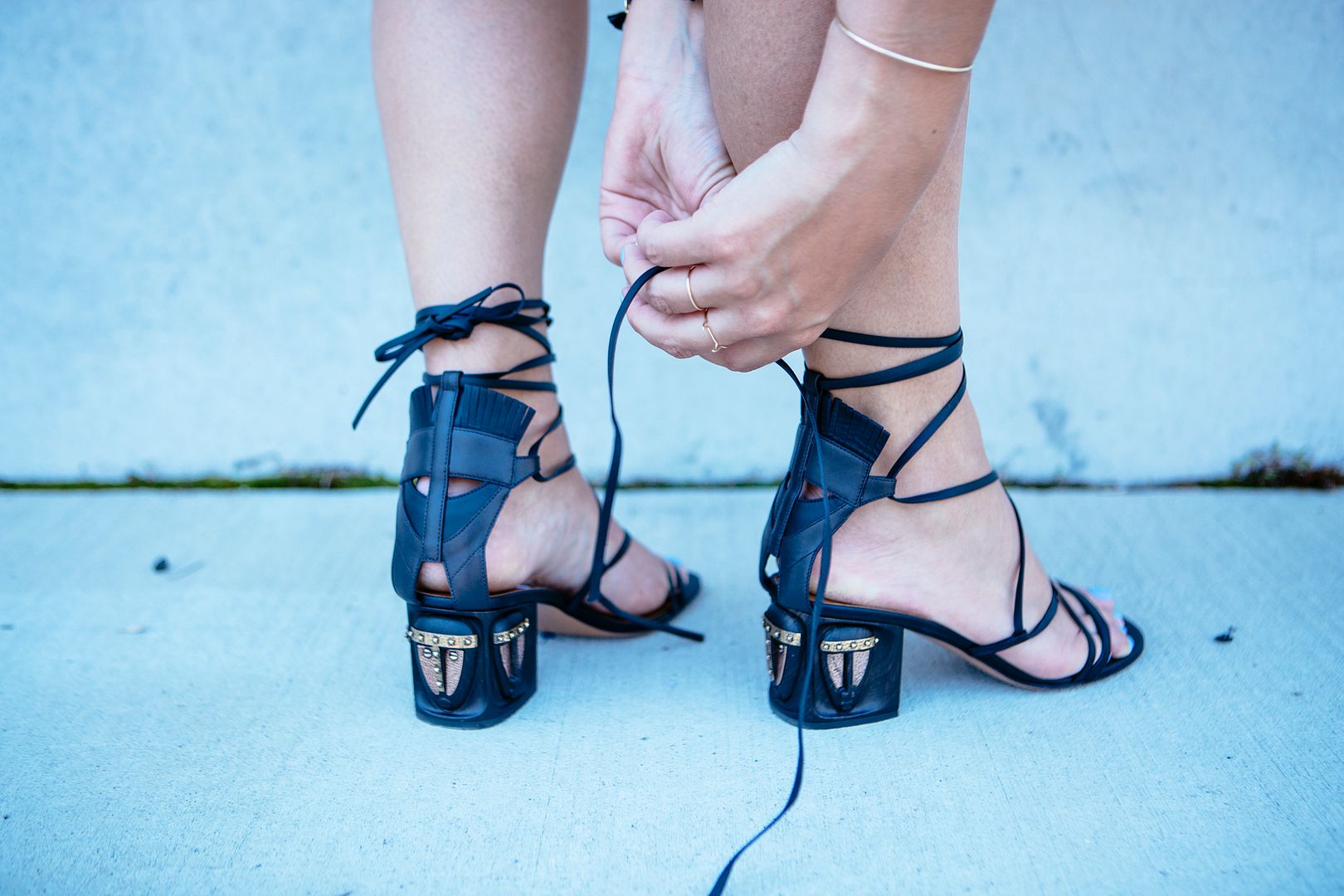 WHAT (am I wearing):
Dress: T by Alexander Wang. Shoes: Valentino. Necklace: c/o Erin Dana. Sunglasses: Celine. Bracelets: Gabriela Artigas, c/o Shashi. Rings: Dana Rebecca, Gabriela Artigas.
WHY (am I wearing it):
Those days it's super hot, you're feeling extra lazy (or both), there's nothing easier than a t-shirt dress. You can dress it down with flat sandals or sneakers for day, elevate it with some heels and jewelry for night. It's a win-win, really. So why not stock up? (especially now when just about everything is on sale). This dress in particular was not on sale, but when under $100 (and knowing I'll be wearing it all summer), it's well worth the full price. You know I typically go towards the casual side, so I wanted to surprise you today with something a little unexpected — lace up heels. Wearing a dress and heels is not my favorite way to dress (as it's too girly for me) but with something as casual as a simple t-shirt dress and funky block heels, I'm totally willing to make an exception. And when sale season brings you these badass Valentino lace up heels…you just say yes. Top it all off with my new favorite brand for chokers — Erin Dana — and you'll be finding me in [a version of] this look all summer long.
WHERE (you can get the look):
Photos by Heather Talbert
You might want to check out...