When it comes to beauty (as well as other things in life) we tend to stick with what we know. Whether it's worked for us for years or our mothers used it (and if it's good enough for mom, it's good enough for us!) why fix it if it's not broken? I say…because it's fun to experiment, that's why! So if you're stuck in a beauty rut or are just looking for some new products to try out, here's 14 kick-ass beauty brands you probably haven't heard of.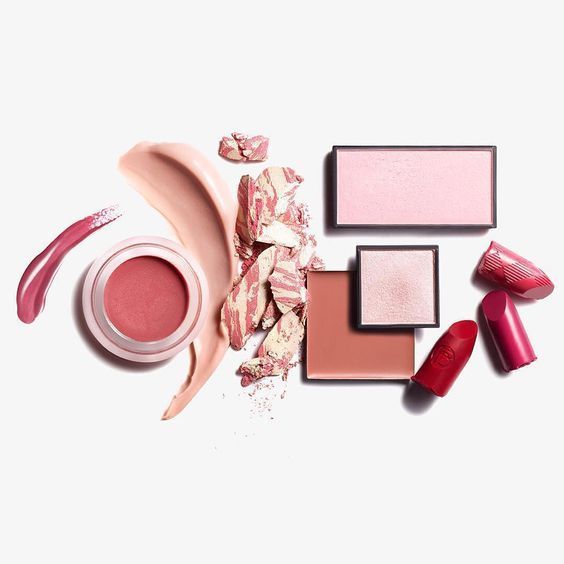 As much as I love fashion, I have always been a beauty junkie. In high school, my best friend and I used to drive downtown to Barneys and play on the beauty floor for hours. We'd also go to this cute store called Raizy that used to be in Bucktown where we discovered all these cool beauty brands we had never heard of before, as most of what they carried you couldn't find in a department store or at Sephora. Once they closed (although it was quite a while ago) I still had the urge to find a way to discover under-the-radar beauty brands. Obviously the Internet helps, but I also find some cool stuff at space519, Net-a-Porter and while traveling. And here's what I've discovered so far that's definitely worth checking out. Keep in mind I tend to go for more natural products, so if you're looking for parabens and sulfates, you're in the wrong place!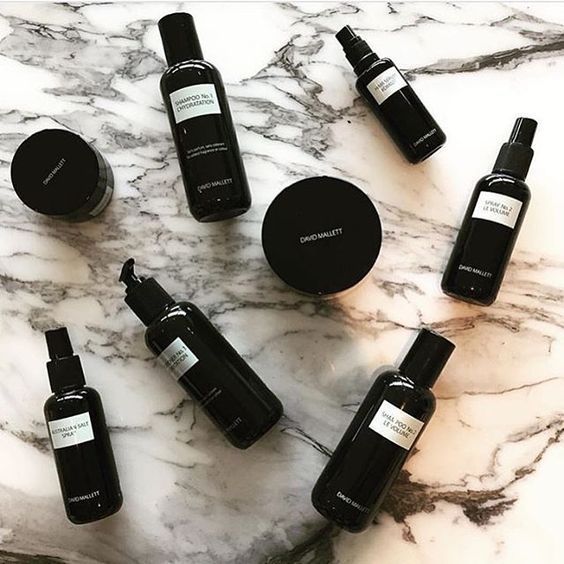 David Mallett is one of the many brands I didn't know about before space519 carried it. If you're looking to get French girl hair (although you can't fake it), David Mallett is your solution. Not only is David Mallett (the person) one of the most famous hair stylists in Paris but his line of hair products (and a divine scented candle) are pretty spectacular. I'm personally a fan of the hair serum (been using it for about three years now and my hair feels more and more amazing every time I use it) as well as the Australian Salt Spray (which leaves you with the perfect amount of texture in the most effortless way).
Huygens is one I stumbled upon in Paris this past October. I just so happened to see a store full of apothecary wonders that was so intriguing, I had to go inside. Unfortunately no one really spoke English (and my French is très non-existent) so I couldn't learn too much about the brand. But what I did gather is that all of their products are customizable with a huge selection of essential oils. I did get a bespoke face wash that haven't used yet but I am a huge fan of the Rose Water spray that tones and reduces redness almost immediately. Will keep you posted on the face wash though!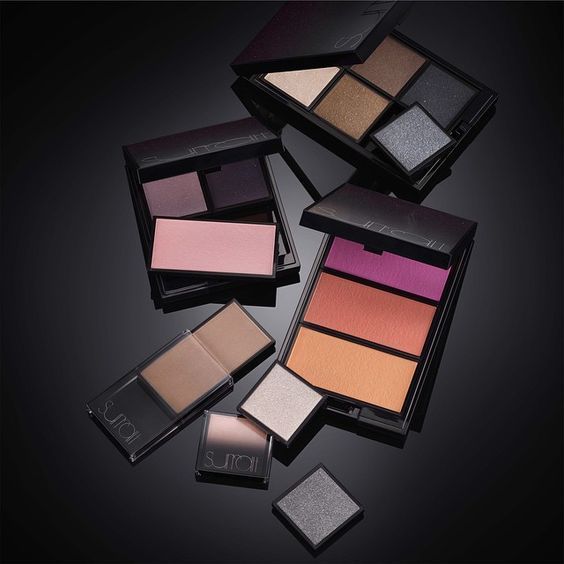 I've already written about my love for Surratt so you can read that post if you want the full scoop, but when it comes to hyper-pigmented cosmetics brands, it's always been about MAC and NARS. Now there's a new kid in town…and one you're going to want to be friends with. Because he's [Troy Surratt] going to make you even prettier than you already are! I've used the lipstick, eyelash curler and Brow Promade and they're all worth checking out.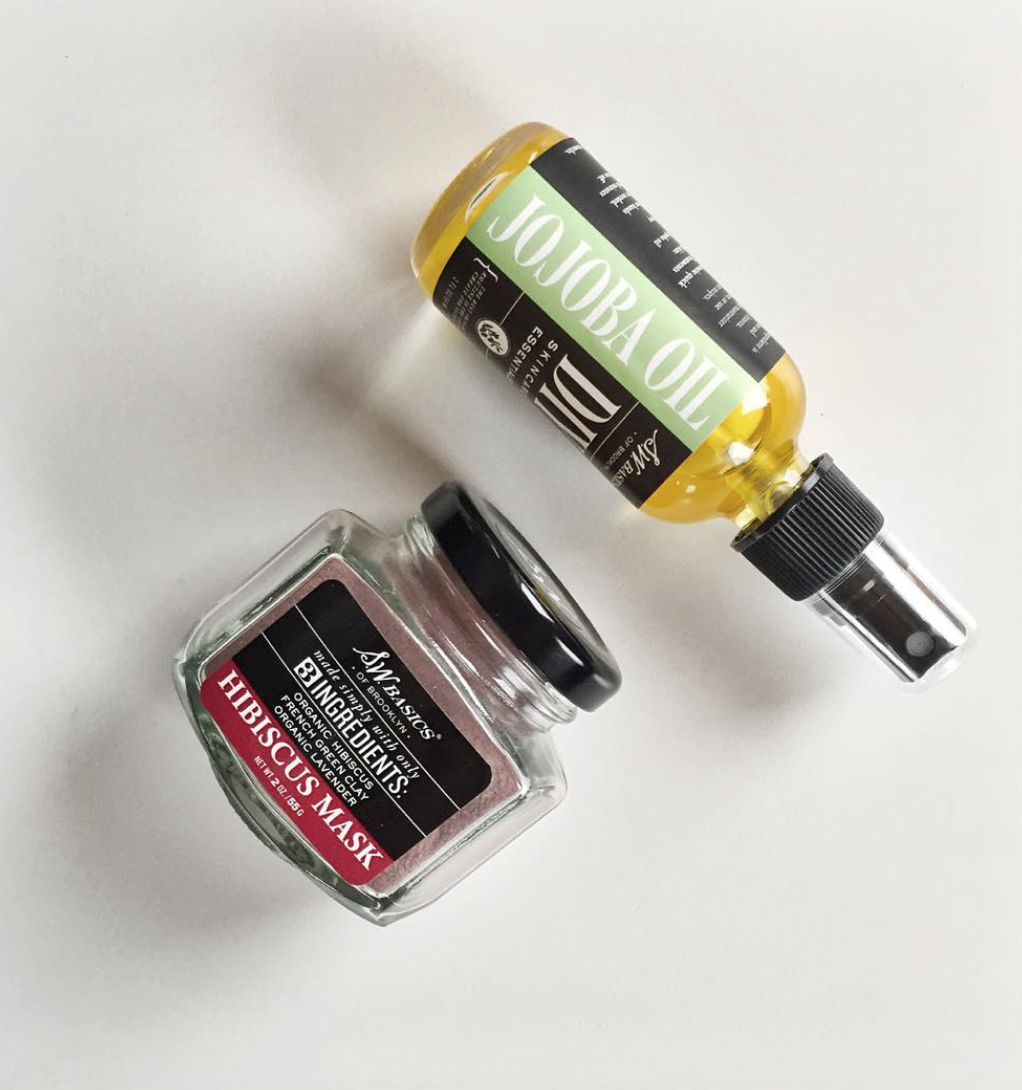 I briefly mentioned S.W. Basics in Au Naturel (created by Skin Cleanse author Adina George). If you're looking for skincare that uses as few ingredients as possible and won't break the bank, then you're going to want to try this. I've heard great things about the makeup remover, which I haven't tried yet (I just use coconut oil to take off my eye makeup), but the Hibiscus mask is lovely (although your sink sort of looks like a bloody mess while you're rinsing it off…but don't worry, it doesn't stain!)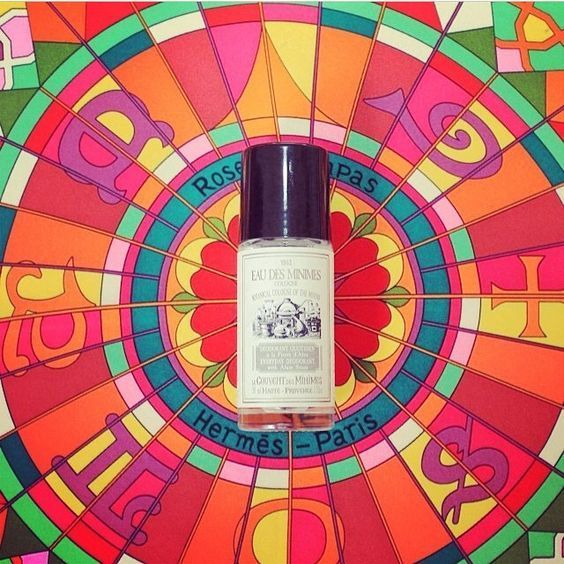 The only Eau Des Minimes product I've used so far is the deodorant, but it's so great…it deserved a shout out in this post. Finding a natural deodorant that actually works is not easy, so after I discovered this, I couldn't keep the secret to myself. Smells great, rolls on clear, actually works, doesn't have harmful shit in it…what more could you ask for??
Ilia is another space519 discovery (seriously if you haven't been there yet, get there now). Like a natural deodorant that works, natural makeup (that isn't so…granola, if you catch my drift) is also difficult to find. I've only tried Ilia lip products before (which are fantastic) but I have yet to try their Multi-Sticks and Illuminators (which are supposedly game-changing).
I've ravedabout Frank before when we chatted about coffee beauty products. And even with an Instagram following of over half a million, Frank isn't a beauty brand you can find just anywhere (you can only shop it on their website). They're known for their coffee body scrubs (which smell so delicious, you'll actually want to brew it) but they now have a variety of products (face wash, moisturizer, lip balm, etc) all with coffee as the star ingredient. If you're going to dive into Frank, I would start with a body scrub. I've had those pesky dry skin bumps on my upper arms for as long as I can remember and ever since I started using the scrub, the bumps are almost completely gone. And if that's not enough proof, check this out.
Another brand I discovered during my Paris holiday (holiday > vacation) is Absolution. So far I've only tried the eye cream (which comes in super convenient packaging for travel by the way). Dark circles are my main problem, which this brightens right away. It also helps with puffiness and fine lines. I am all about a one stop shop when it comes to eye creams and this really does it all!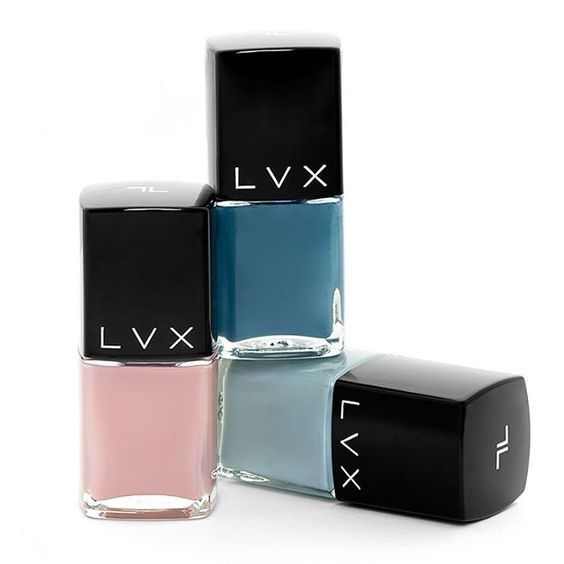 When I get my nails done (every Monday for the last 4 or 5 years by the way), I've always brought my own nail polish as OPI and Essie just don't do it for me. Like I mentioned about the natural thing, nail polish has always been full of chemicals…and although not every brand is on board with eliminating said chemicals, many have gotten with this movement. The best nail polish I've ever used (with regards to coverage, color selection, long-lasting and safe formula) is LVX. They base their colors off seasonal fashion trends so the hues are always on point. If you ever see my manicure on Instagram or Snpachat, 98% of the time it's LVX.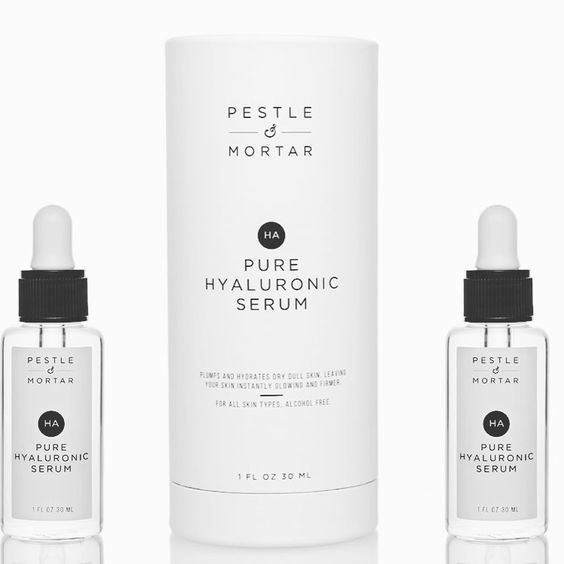 Pestle & Mortar is one I just heard about last week actually…and clearly, I'm hooked if I'm already writing about it. Their most popular product (which is currently sold out online but I got it at Exhale on State if you're interested) is their Hyaluronic Serum. According to the research I did (because I'm not going to drop a lot of cash on something I know nothing about) Hyaluronic acid naturally occurs in the body and when used topically, it can improve your skin's moisture content as well as strengthen the skin's barrier. To be totally honest, everyone has called it the fountain of youth (not only Hyaluronic acid but this product in particular) and how can you not be sold on something that's going to [apparently] keep you looking young forever? 😉
Previous to using Rahua, I was a GK girl. I still love their shampoo and conditioner, but as I continue to go on my au naturel path, I'm constantly looking for the purest versions of things (and versions that actually work). And I'm head hair over heels for Rahua! The volumizing shampoo and conditioner are my jam. Now it may not feel like the shampoo is working in the shower (it didn't really lather like what I was used to), but once you get out and your hair dries (and you throw in some David Mallett products in the mean time)…your hair just looks and feels healthy. It's really incredible what this stuff can do. And even the times I don't put any David Mallett on afterwards, my hair still feels divine.
Earth Tu Face (literally the name says it all) is one of those brands that just makes me happy. I don't know what it is, but whatever they're doing, they're doing it right. Their skin stick is especially awesome because it's a convenient way to get your moisturizer (so I always bring it with me when I travel). Whether my cuticles are dry, my lips are chapped, or my face needs a little extra something, this simple stick does just the trick (rhyme not intended). I also enjoy the salt scrub but I learned the hard way to not use after shaving (oops!)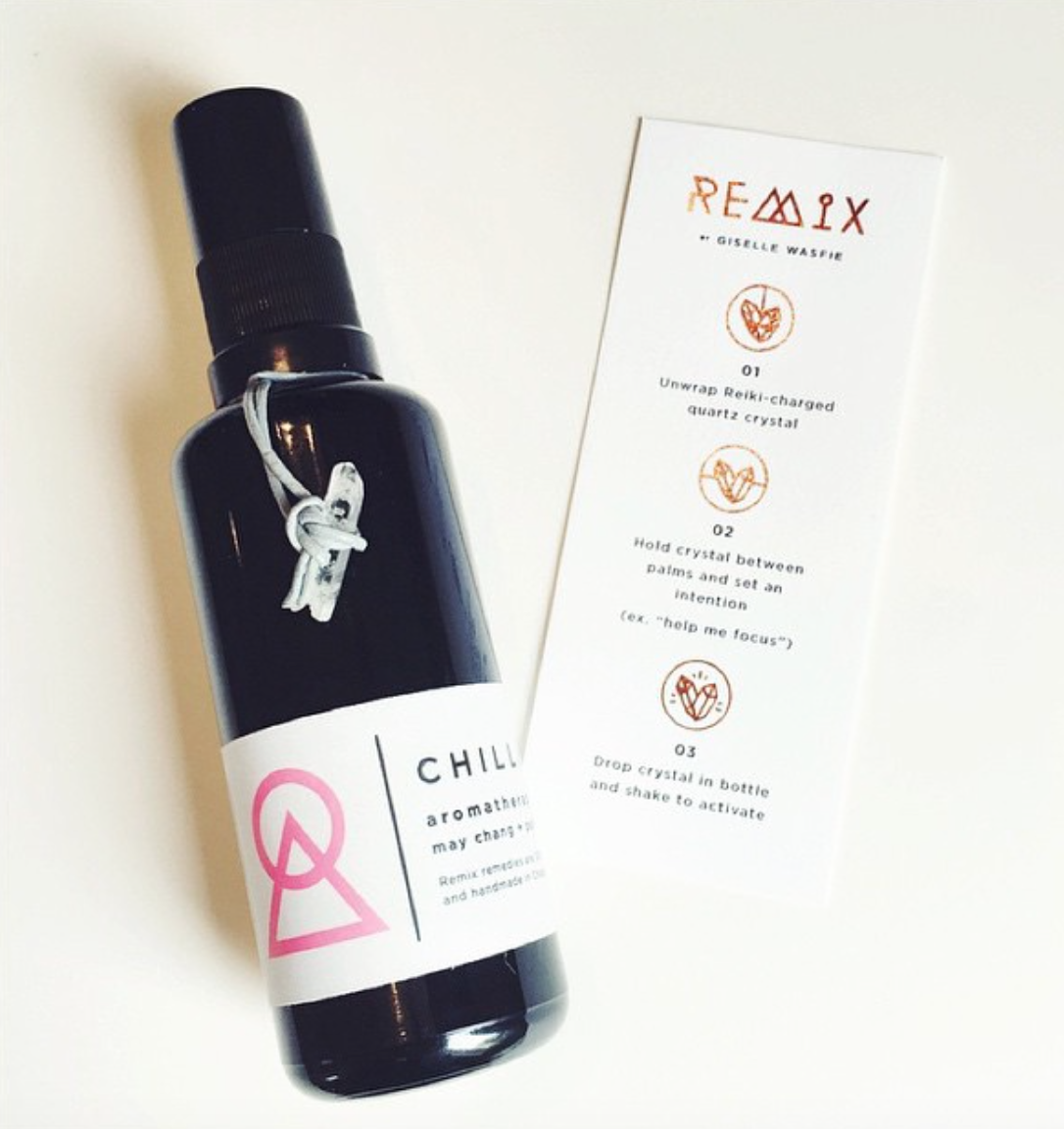 Moving in a bit of a different direction (as aromatherapy may not be your traditional form of beauty product) but if you don't know about Giselle Wasfie (local acupuncturist / herbalist) you need to know about her now. She has a line of serums, oils, aromatherapy, toners and balms called Remix by Giselle Wasfie (I've only tried the aromatherapy spray, pictured above, but I do use it every night). And really exciting news…she just got picked up by Urban Outfitters so you can shop Remix there too!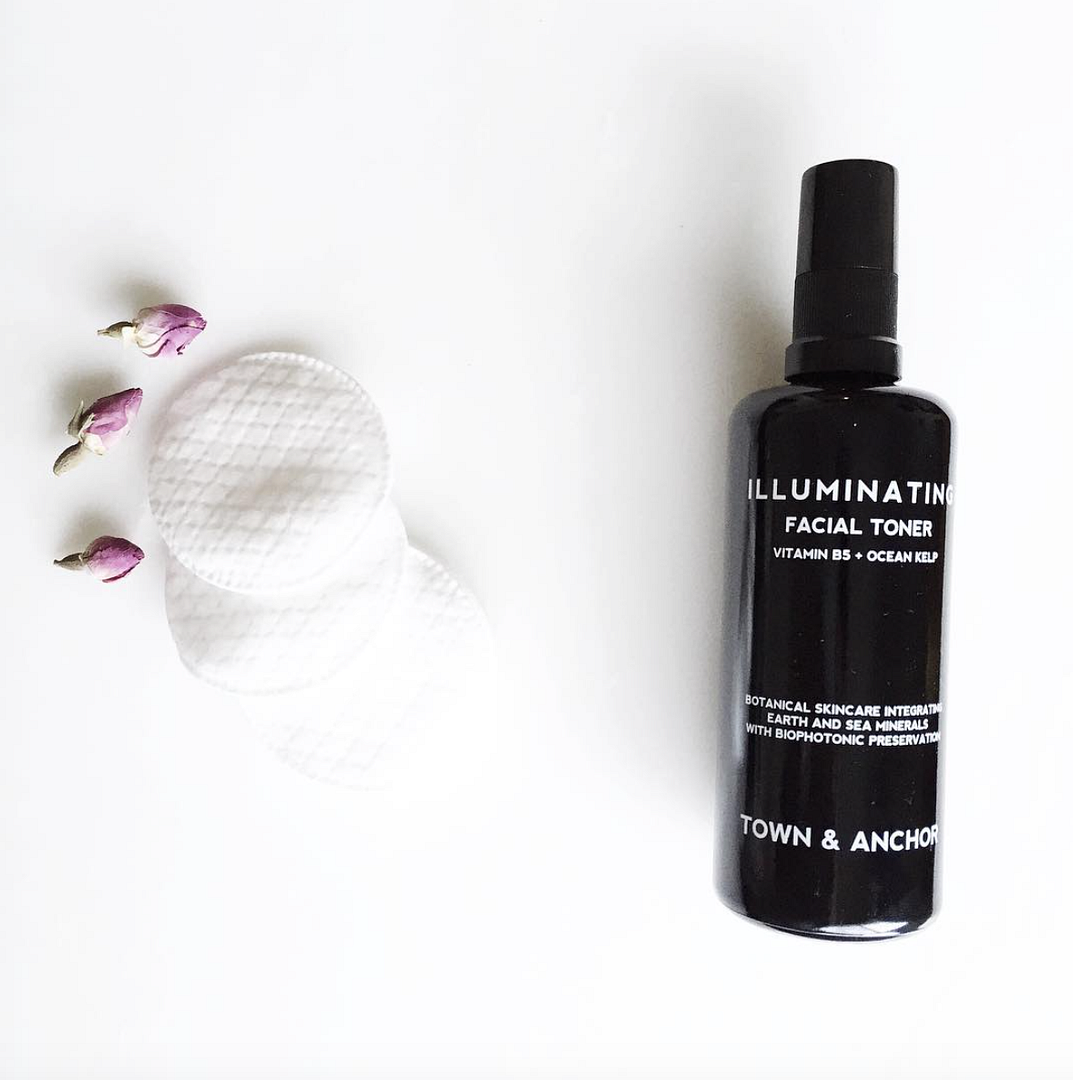 Last but not least, giving some local love to Town & Anchor (another one who's already been mentioned here…with a CCF Loves to be specific). I've used many of their products and I've never been disappointed with any of them. The Balancing Facial Oil has done wonders for me, as I've had some skin issues in the last 3 or 4 years. Finding that balance of hydration without causing break outs or clogging pores is tricky, but Town & Anchor has got it down. And it makes it even better that their products are natural, vegan, cruelty-free AND they have a wonderful charitable component.
—
I really did try to narrow this list down but there's so many outstanding brands out there that aren't as well known as say Clinique or Lancome, but regardless of their fame…they are really worth checking out. There's something about a smaller name beauty brand that I'm much more drawn to (I just trust them more…is that weird?) Plus, knowing most of these don't use harsh chemicals, they have higher ethical standards and make products that really work…makes it worth while.
Have you tried any of these brands or products? What do you think of them? Any favorites? What are some under-the-radar beauty brands you use? Share your secrets!!
You can shop all my favorite products from these brands below (every single one of these is in my bathroom or on my vanity RIGHT NOW).
Images via Instagram
You might want to check out...