In fashion, everyone hopes to be make the best dressed list. It feels nice that someone not only acknowledges your style but actually appreciates it…and when that someone is Vanity Fair, you really need no further validation.
Vanity Fair's International Best Dressed List came out today and there's pretty good bunch this year, although I do think some others should have been acknowledged and I could have done without a few. So let's take a look at who made it, who should have made it, and who will probably make the cut next year.
Most obvious choice — Cate Blanchett. There's so no surprise they chose Cate. She makes just about every best dressed list for almost all red carpet events so why wouldn't she make Vanity Fair best dressed? Ironically enough, this look was one of my least favorites she wore all year (sorry Cate, you still have plenty of love on CCF).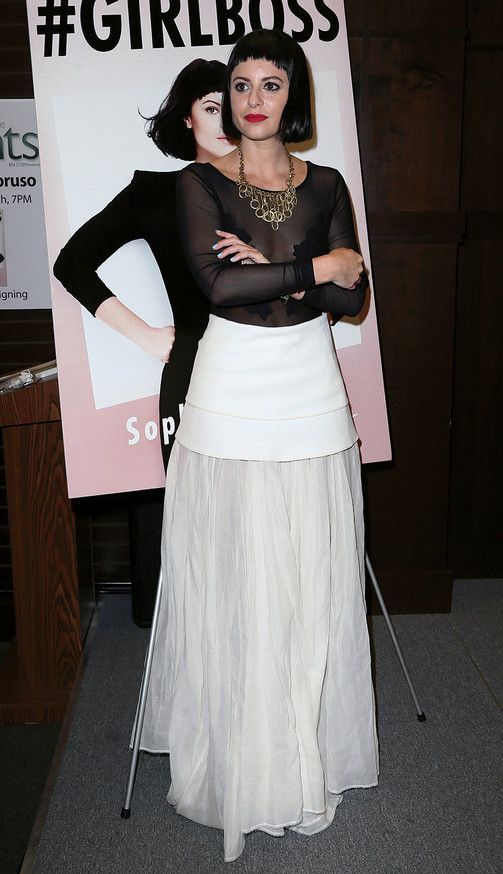 The list is divided up into six categories — women, men, couples, editor's picks, originals and professionals (although if you dress well, you dress well…I don't think we necessarily we need to categorize it but that's just me). I love that they chose Nasty Gal's Sophia Amoruso for the professional category. Most people Vanity Fair features for this are more on the elegant and glamorous side of the style spectrum so I appreciate they picked someone who dresses a little funkier…plus, she's a badass (but technically a #GIRLBOSS)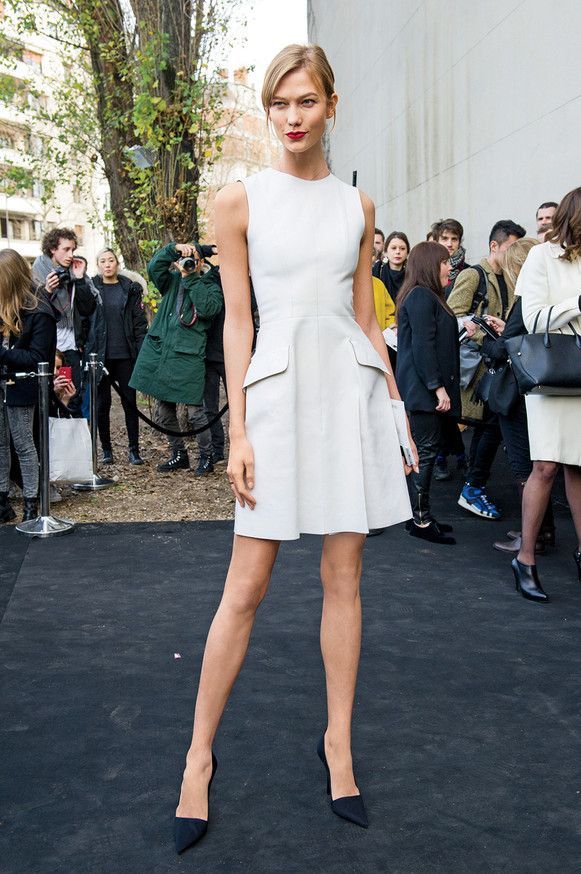 Also in the "professional" category is Karlie Kloss. I love her as a model but if they needed to fill the model quota for this list I would have much preferred Joan Smalls or Hanne Gaby Odiele.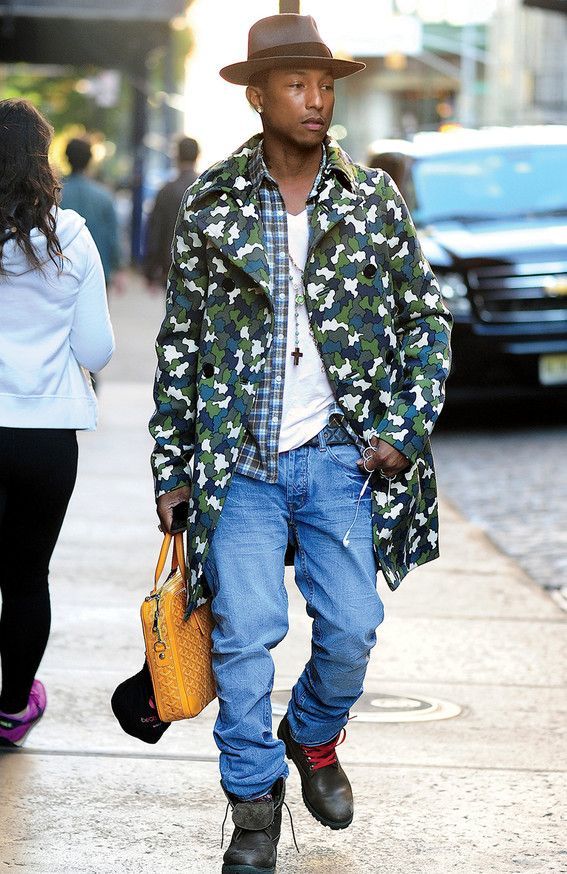 I don't love talking about mens fashion (mostly because it rarely excites me) and although not everyone gets his style, Pharrell Williams at least keeps me on my toes when it comes to what he's going to wear. We know a hat of some sort will always be in order but like Sophia, I like when VF chooses someone who isn't necessarily so elegant (ladies) or dapper (guys). Fun facts: he listed his profession on the Vanity Fair list as "student" (I guess you LEARN something new every day) and this isn't his first time being recognized by VF — he was also on this list on 2010.
Having Lupita Nyong'o on this list was inevitable, really. With her insanely good red carpet choices this last awards season, she instantly became a style icon. Even with her questionable outfit choice for the Met Ball, she still deserves to be on this list…although she claims she doesn't like shopping.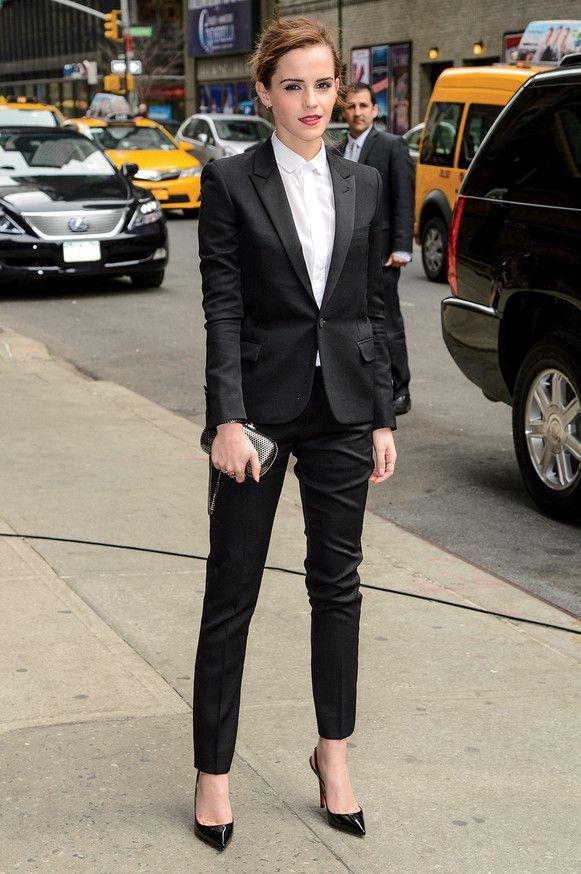 Emma Watson is one of those people who takes a fashion risk and suddenly everyone wants in. Remember that single earring? Not only was she responsible for everyone knocking off Dior (but in a good way), looking like one of your earrings fell out has never been so stylish…because of her. She wears things that fall in all different style categories and pulls them off effortlessly…which is why I dig her. And you know who she digs? Cate Blanchett (Emma listed her as one of her style icons for Vanity Fair and so did our next best dressed lady…) I guess it all comes full circle.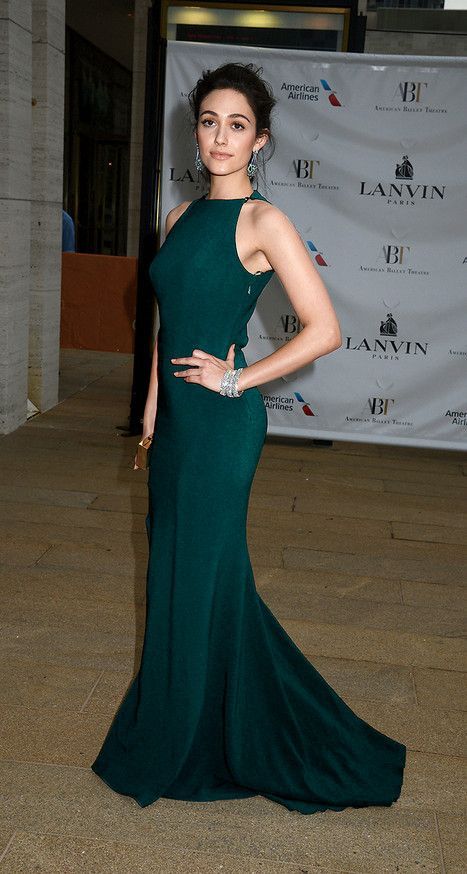 I was sort of surprised to see Emmy Rossum on this list, mostly because I'm a huge fan of Shameless and I forget that she actually cleans up quite nice. I'd say I agree with 85% of her outfit choices (for example, last year's Met Ball was pretty fantastic but this year's CFDA Awards…not so much). But I can let that slide considering she claims her favorite item of clothing is leather pants — something I can fully relate to.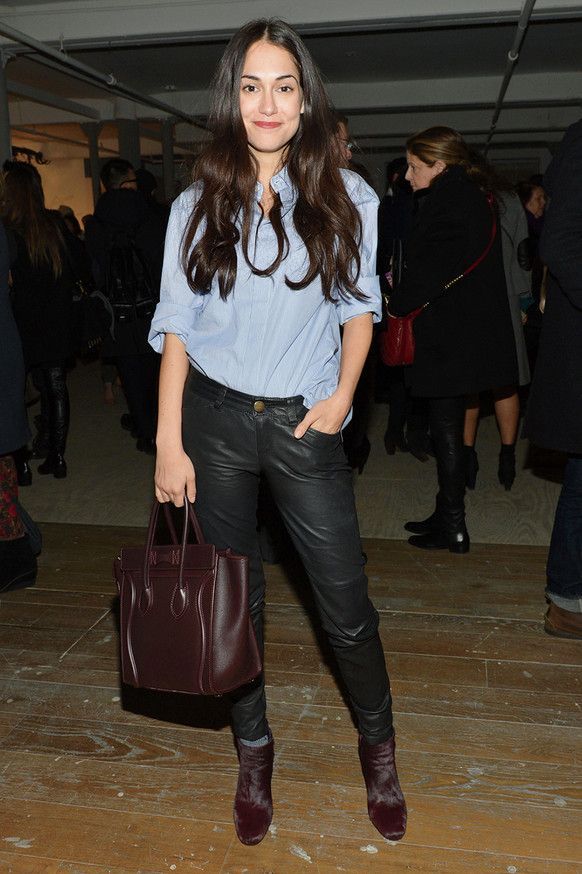 I was unfamiliar with Audrey Gelman before today and after some Google image searching and reading up on Wiki (the most reliable source on the Internet…I don't care what my teachers said) she's not only VP of a consulting firm in NY but she's also a contributing editor at Marie Claire, is friends with Lena Dunahm (and is the inspiration for the Girls character Marnie) and she even dated Terry Richardson. THUMBS UP for Audrey.
You know those popular cat flats and box clutches we love so much? That's all because of this girl — this is THE Charlotte Olympia (Charlotte Olympia Dellal to be exact). I had no idea what Charlotte looked like before this list was published and from what see in her designs, it's no surprise that she looks like this — fun, girly and a little bit of quirk. Must take after her mom, Andrea Dellal, who was on this very same list in 2011.
—
Of course there's many others who made this list but these were some highlights I thought I'd point out. But who should have made the cut? For one, I'm surprised Olivia Palermo isn't on here at all. It's not like being a socialite is frowned upon when it comes to this list and with her ever-changing style (she really is a fashion chameleon), she should've made the cut. I mentioned that I appreciate when Vanity Fair chooses someone who dresses a little more unconventionally so I hope to one day see my style icon Julia Sarr-Jamois on this list (I do have a Pinterest board dedicated to her, after all). Another shocker is that neither Kate Bosworth nor Rihanna made the cut. I didn't check pre-2010 but in the last four years, neither of them have been on the list. And lastly, I know Diane Kruger was chosen as a best dressed pick in 2010 and 2012 but why not go for another? It's not like she's suddenly dressing normcore. Kate Middleton has been on it just about every year since the first speculation she'd be the next Duchess of Cambridge so why not give Diane another shot? But that's just me. Now I want to hear from you.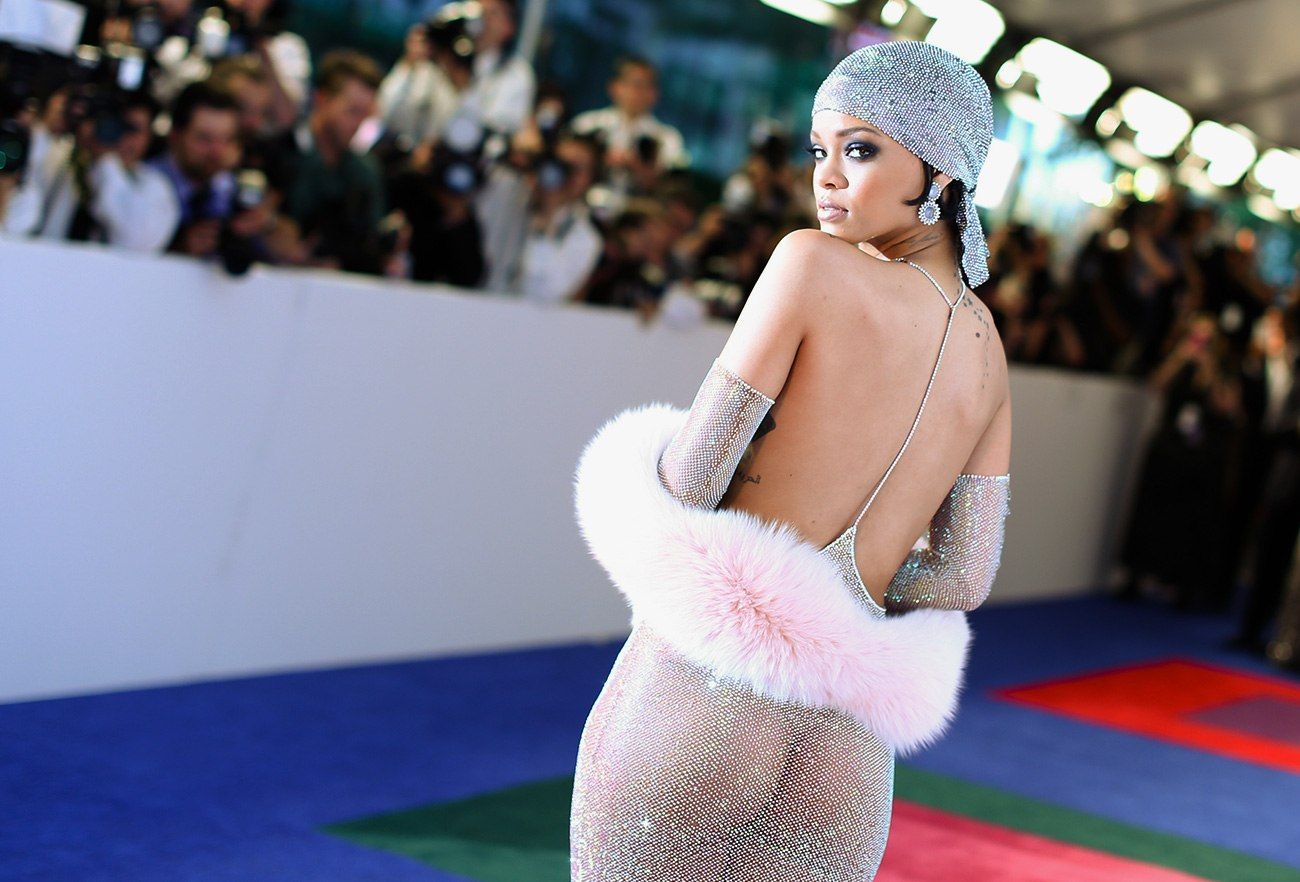 Any favorites from this year's Vanity Fair best dressed list? Anyone they chose that makes you go WTF? Who should've made the cut this year? And how pissed are you that you know Kim Kardashian will be on the 2015 list? (unless her and Kanye break up…then all that Givenchy will revert back to the old bandage dresses again).
Images via Vanity Fair
You might want to check out...