On Sunday I attended various events at milk studios, including a jewelry presentation from Erickson Beamon and Anndra Neen, along with The Lake & Stars, Reece Hudson, and Katie Gallagher.
My absolute favorite was Erickson Beamon. The models were wearing feathered outfits and avant-garde makeup with the stunning jewelry surrounding in this "garden-esque" setup.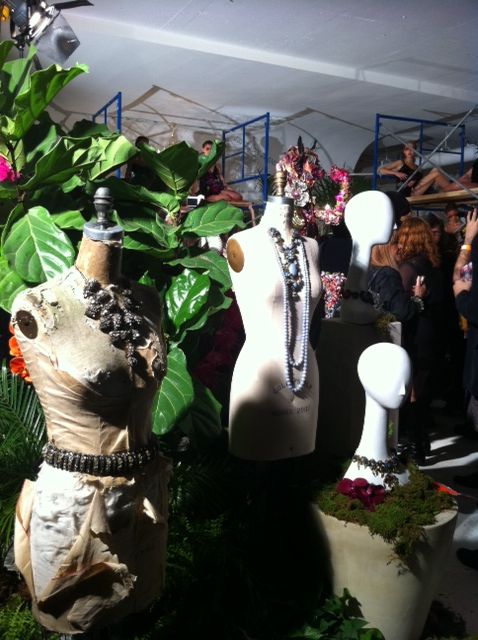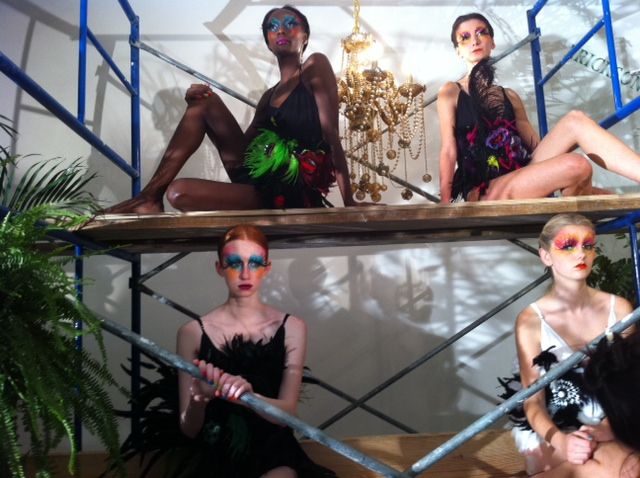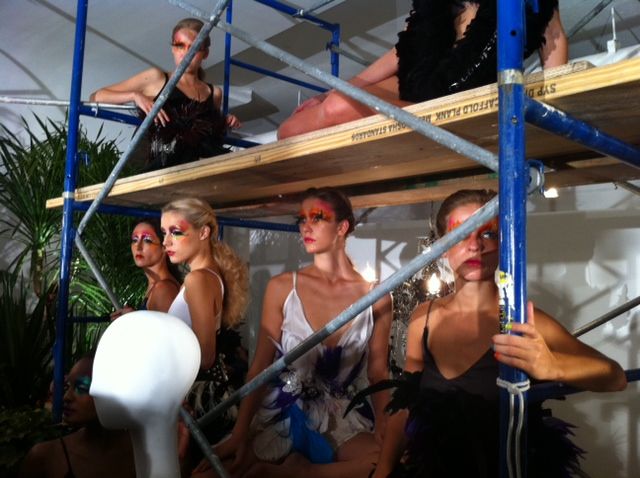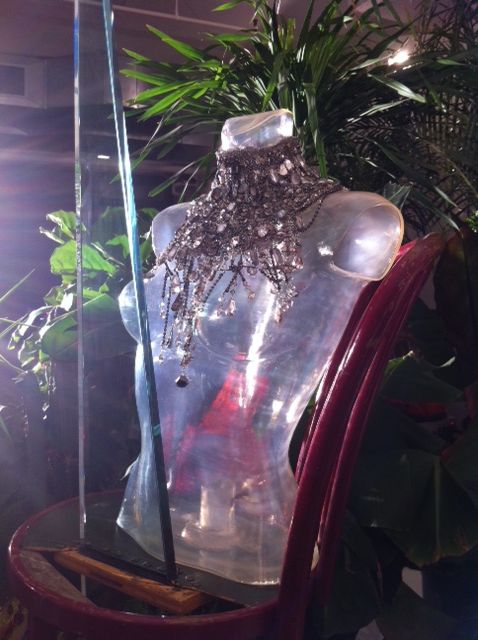 And having nothing to do with these collections, I came across this girl on my way into Anndra Neen with the sickest studded jacket…ever.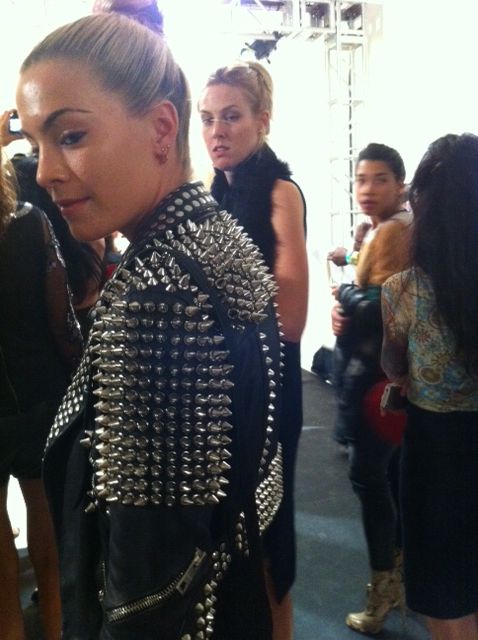 Here's a look at Anndra Neen.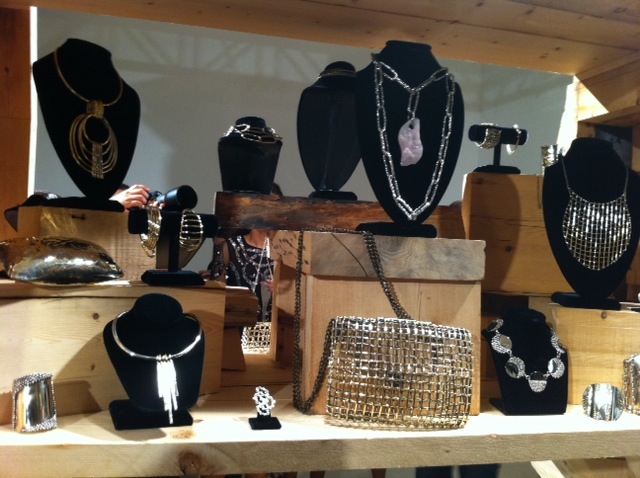 My favorite bag I saw at Reece Hudson (of course, with a tassel).
My favorite look from Katie Gallagher [middle], which is weird because I normally hate red, especially paired with black…but I love this silhouette. Dark yet intriguing…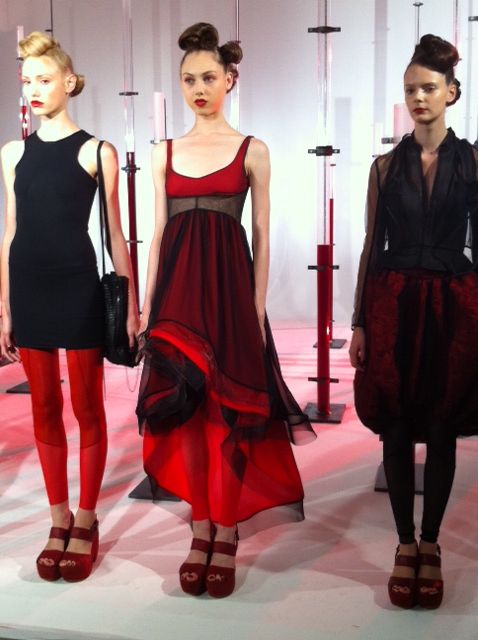 The Lake and Stars.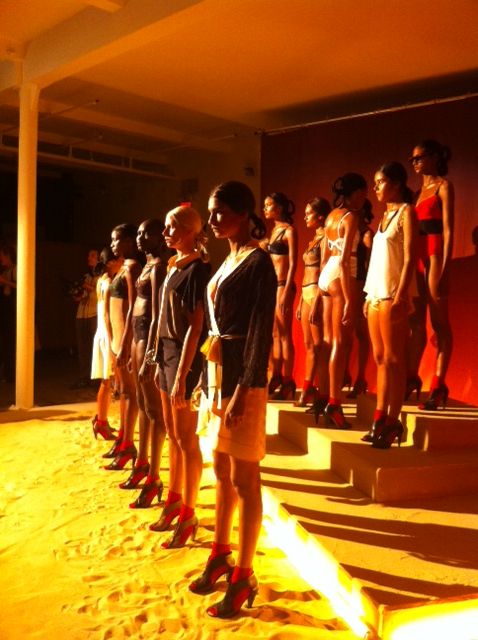 You might want to check out...