Who knew Seinfeld would have such great influence in 2015? As the great George Costanza once said…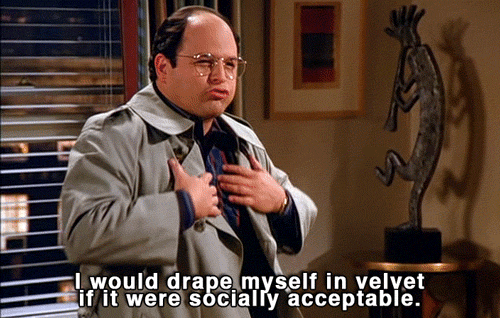 Do you agree?
Velvet is one of those materials you love or hate. Some people can't stand the feel of it, which I understand…it is kind of weird. It can also look super cheap and tacky…and no one wants that. But I promise I'm getting to the nice part (I wouldn't be writing this post if I didn't have anything positive to say).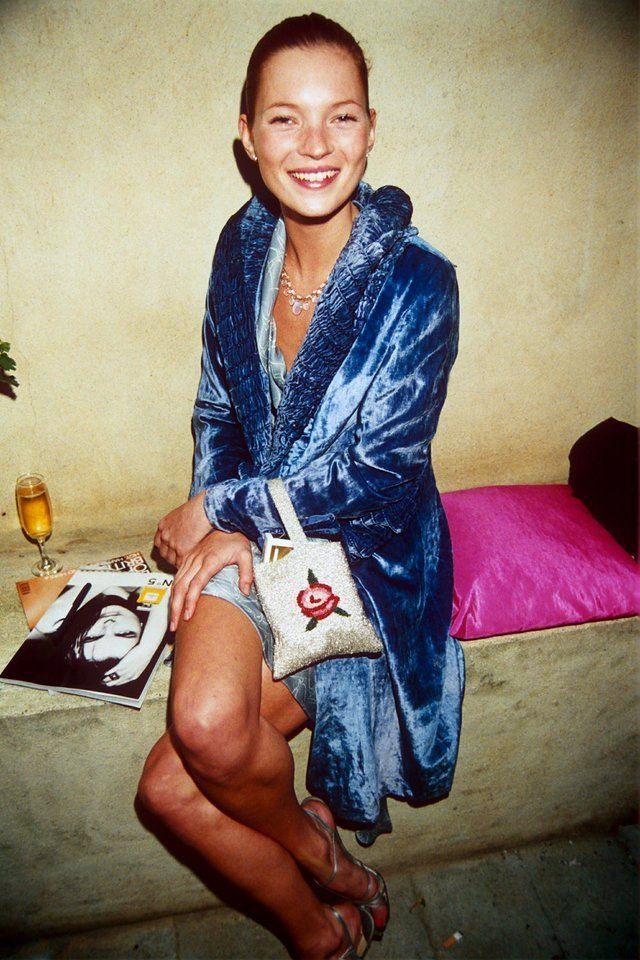 Velvet can also look really chic, and sort of badass in a not-so-traditional kind of way. Take a velvet suit for example. It's not everyday you see someone rocking one of those…which makes me want to wear one even more.
I wouldn't say velvet is especially on trend this fall but it's one of those things you can always wear (mostly in fall / winter as it's not the most warm-weather-friendly material). But I really became interested when I first noticed this MiH velvet suit (pictured above). I had never really considered a velvet suit before…and now I can't stop thinking about it!
But if that's too much velvet for you (which is totally understandable) I'm also down for just a velvet blazer, or any velvet jacket for that matter (a velvet smoking jacket is the ultimate, though).
Velvet pants are also pretty amazing…and I'm extra down for a velvet flare.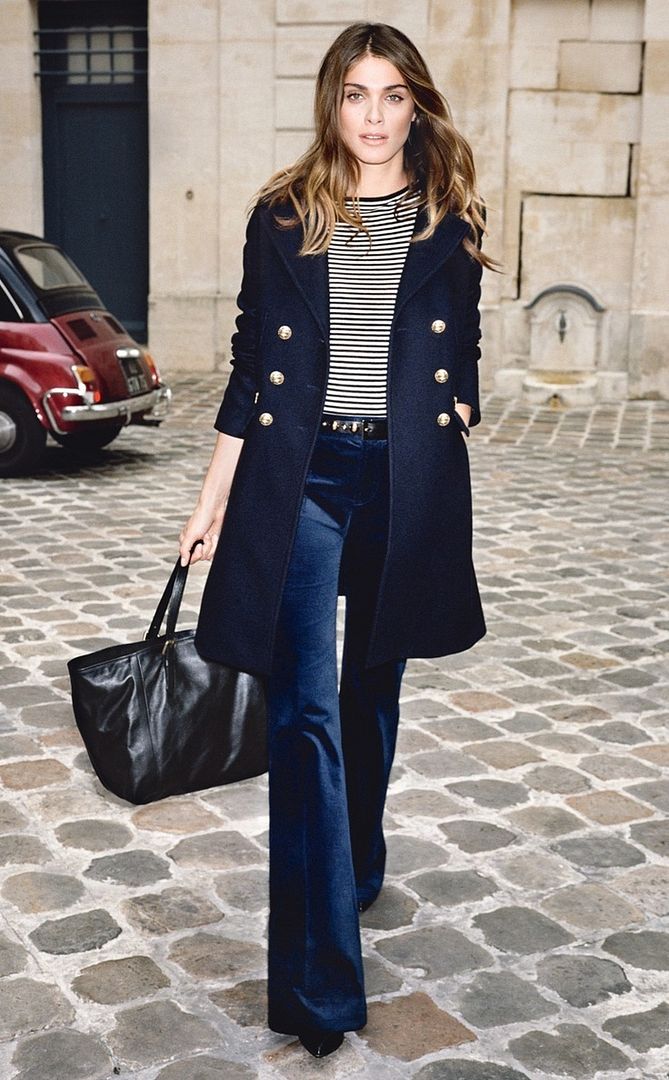 If you just want to go balls-to-the-wall, a velvet jumpsuit will do just the trick.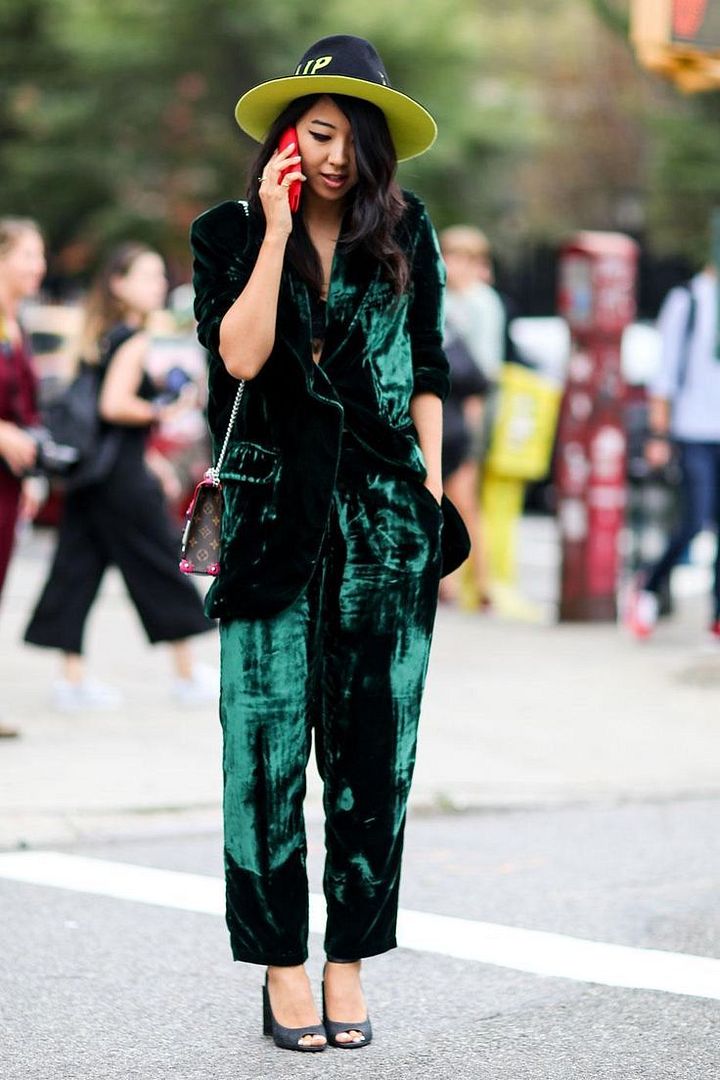 The trickiest velvet style is actually the velvet dress, as this is where the material can get into that cheap / tacky territory…or look very literal for the holidays…or look like an ice skating costume. Yes, a velvet dress if perfect for that family holiday party but if you wear it to dinner in January, you should be able to do so without looking like you're a few weeks too late. As you can see, though, it can be done right.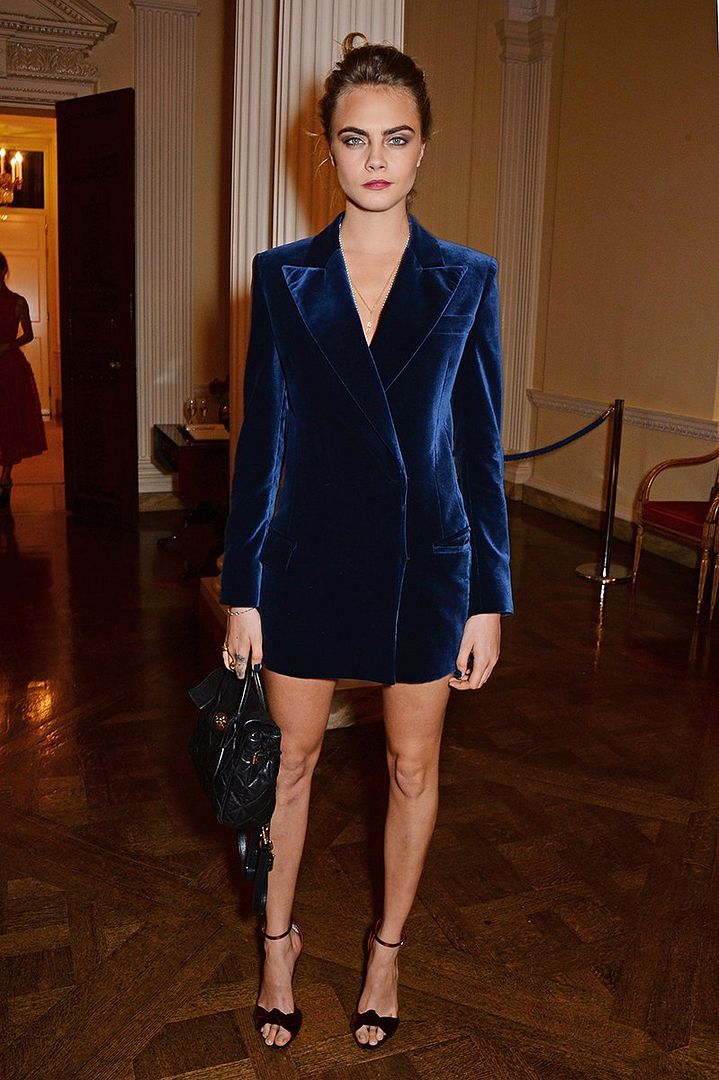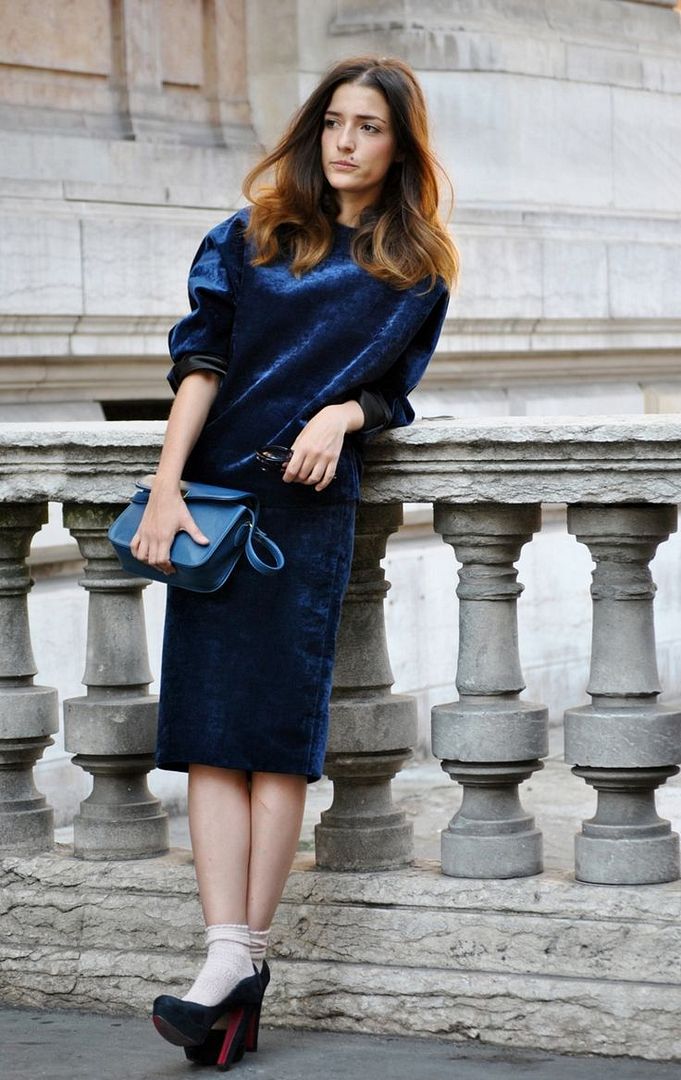 Like I said, velvet isn't for everyone. But if you're thinking about incorporating the material without making a full outfit out of it…a velvet accessory is the way to go — a velvet sneaker, boot, maybe even a bag?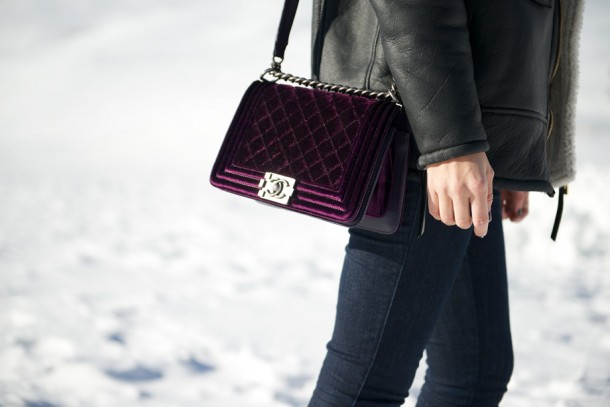 Give it a shot. You never know. George Costanza may just be your style icon after all…
Images via Tumblr & Vogue
You might want to check out...