If there's any designer trending as hard as Gucci right now, it has to be Vetements. If you've never heard of Vetements, you clearly were not Instagram at any point during fashion month. But don't you worry, I'll get you caught up in no time.
Honestly, I had never heard of Vetements before this fashion month either. But when I saw half of my Insta-feed wearing oversized sweatshirts, tagging @vetements_official…I was indeed intrigued. I've actually had this post on the back burner for a bit because I didn't want to give you your "designer trend fix" too close together (re: Gucci). Gotta spread that shit out like Nutella on toast! But after I discovered this the other day, I figure it's either now or never!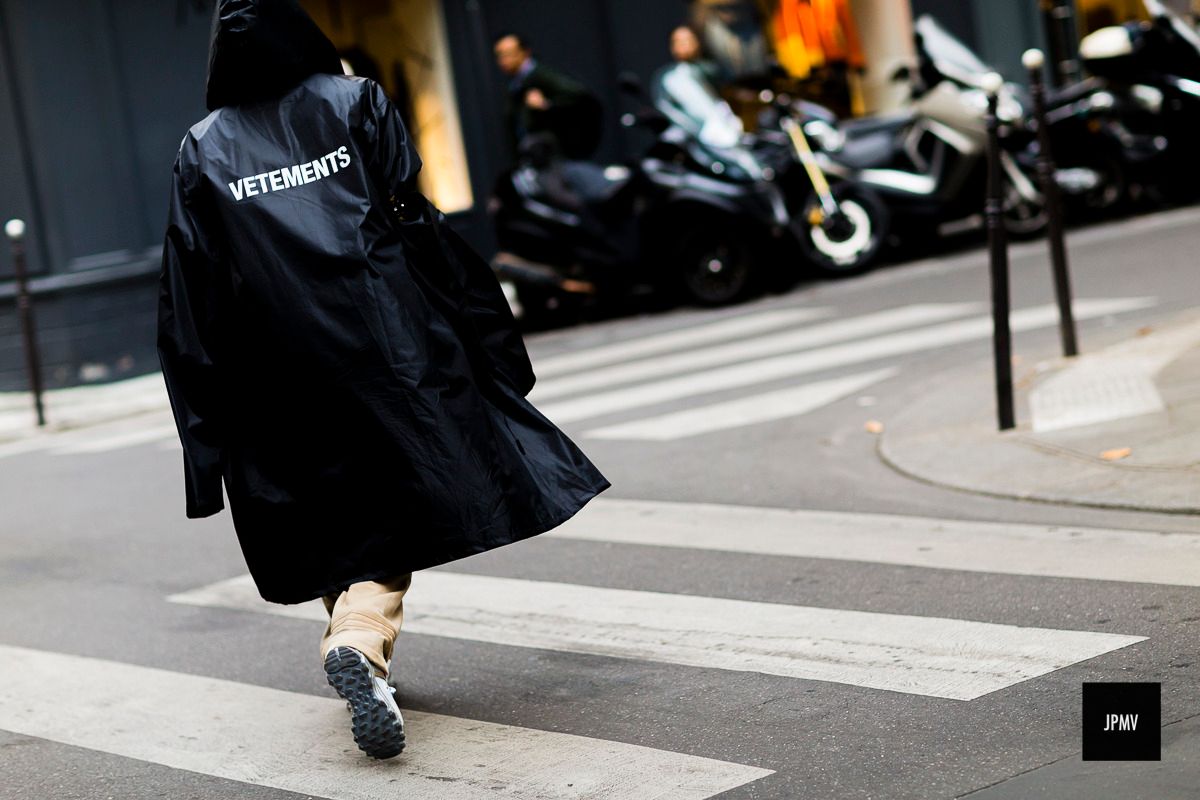 So what is Vetements? Great question. Founder / the main name behind the brand — Demna Gvasalia — was Alexander Wang's successor over at Balenciaga (his first collection for the design house was actually earlier this month). But this isn't about Balenciaga…it's about Vetements (pronounced vet-MAHN…literally means clothes in French).
Demna grew up during Soviet times in Georgia and studied fashion in Belgium then went off to work for Margiela (which makes so much sense) and then Louis Vuitton. Him and a few friends got together and just voiced their opinions about what was working / not working in the fashion industry and would create pieces / work on this side project (which would then become Vetements). It was actually his brother that thought this was something he could bring to market. Well that's one smart brother because look where it's gotten them in such a short amount of time.
Although I can't confirm it, I have a feeling the sudden boom of Vetements popularity had to do with some strategic gifting. But however they did it…it worked. I want to know more!!! YOU WIN, VETEMENTS.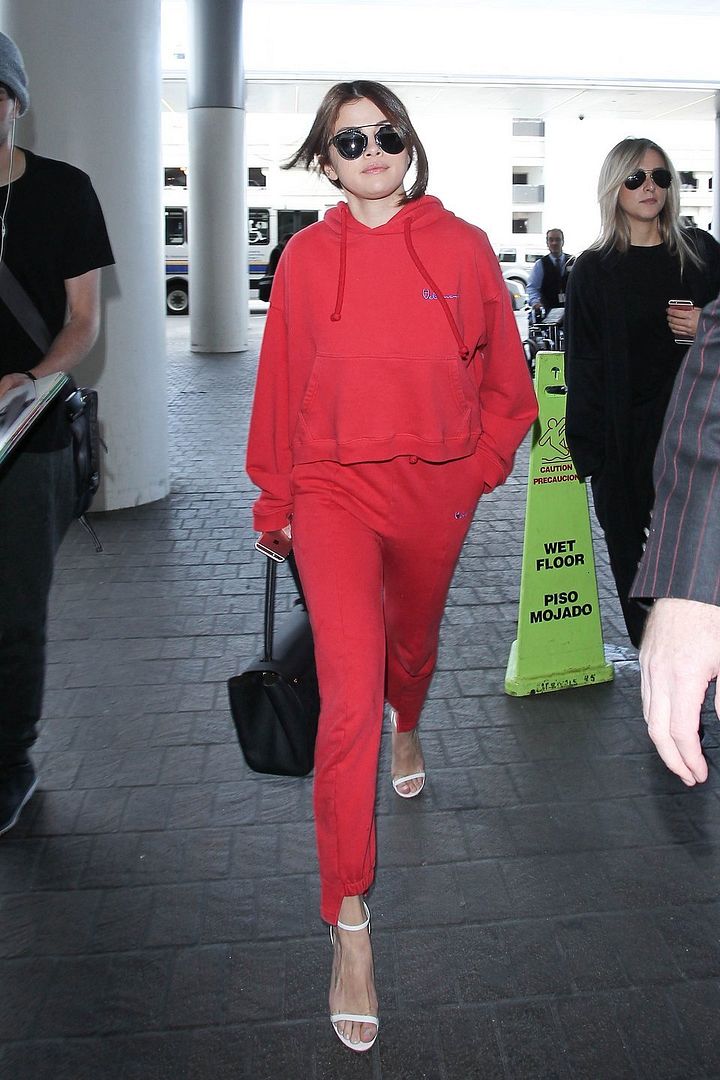 If Vetements were a recipe, I'd say it's one cup Jeremy Scott for Moschino with some French zest, a tablespoon of Margiela, a sprinkle of Off-White and just a dash of Yeezy. Stir it all together and you have this.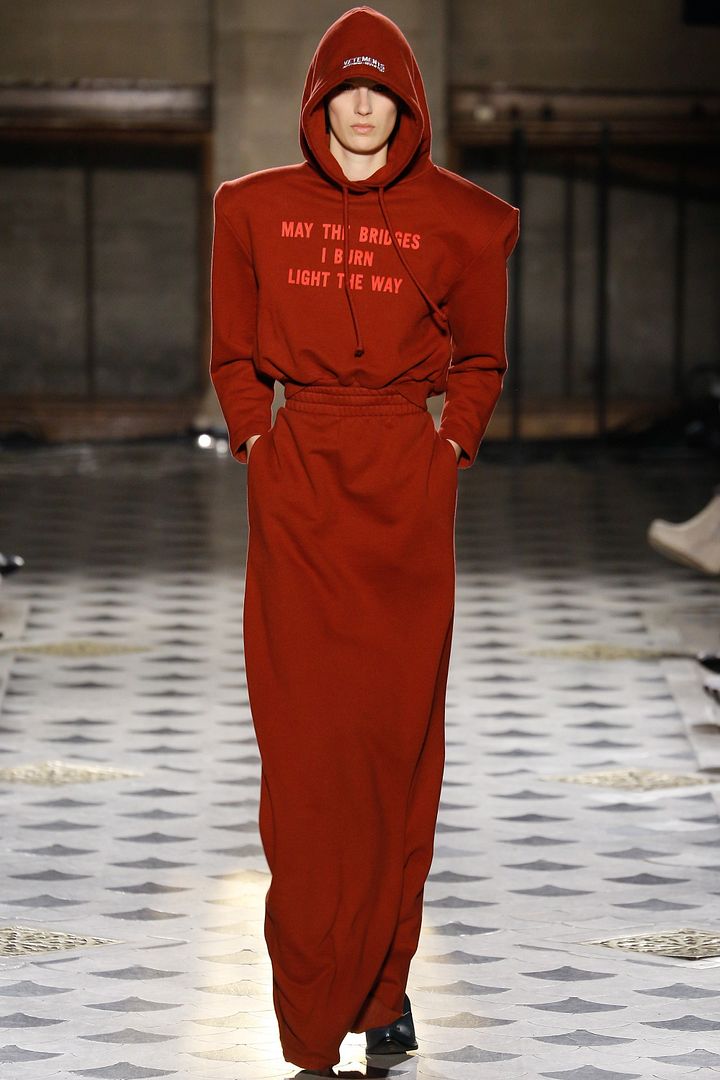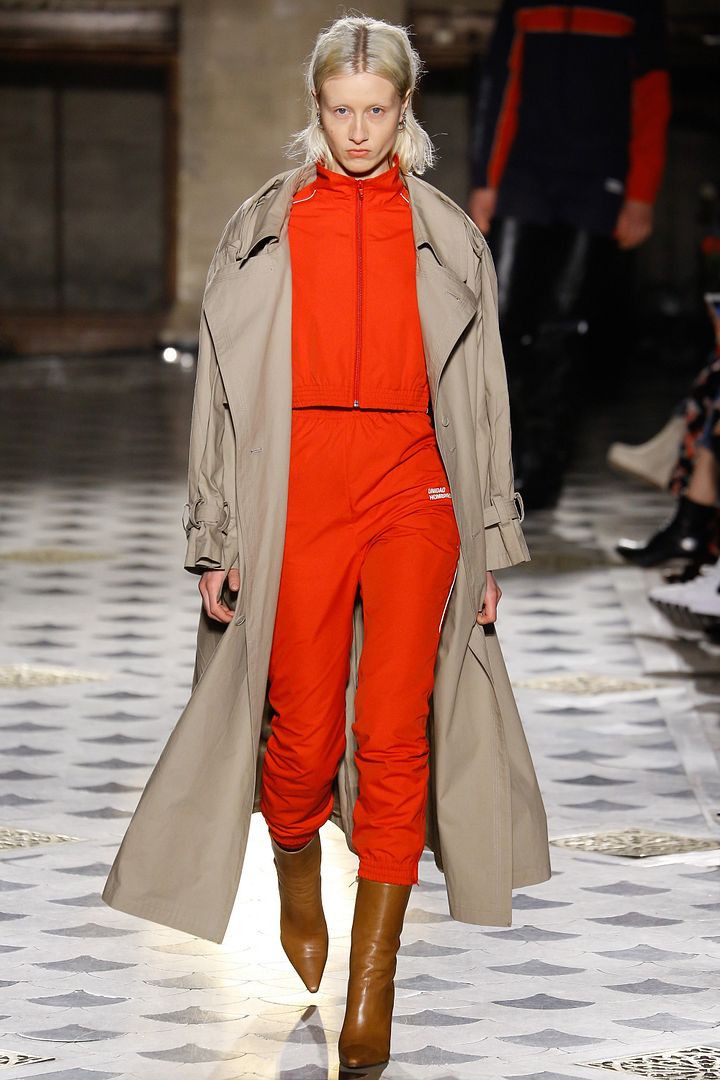 I say this because we have the irony that Jeremy Scott is so skilled at.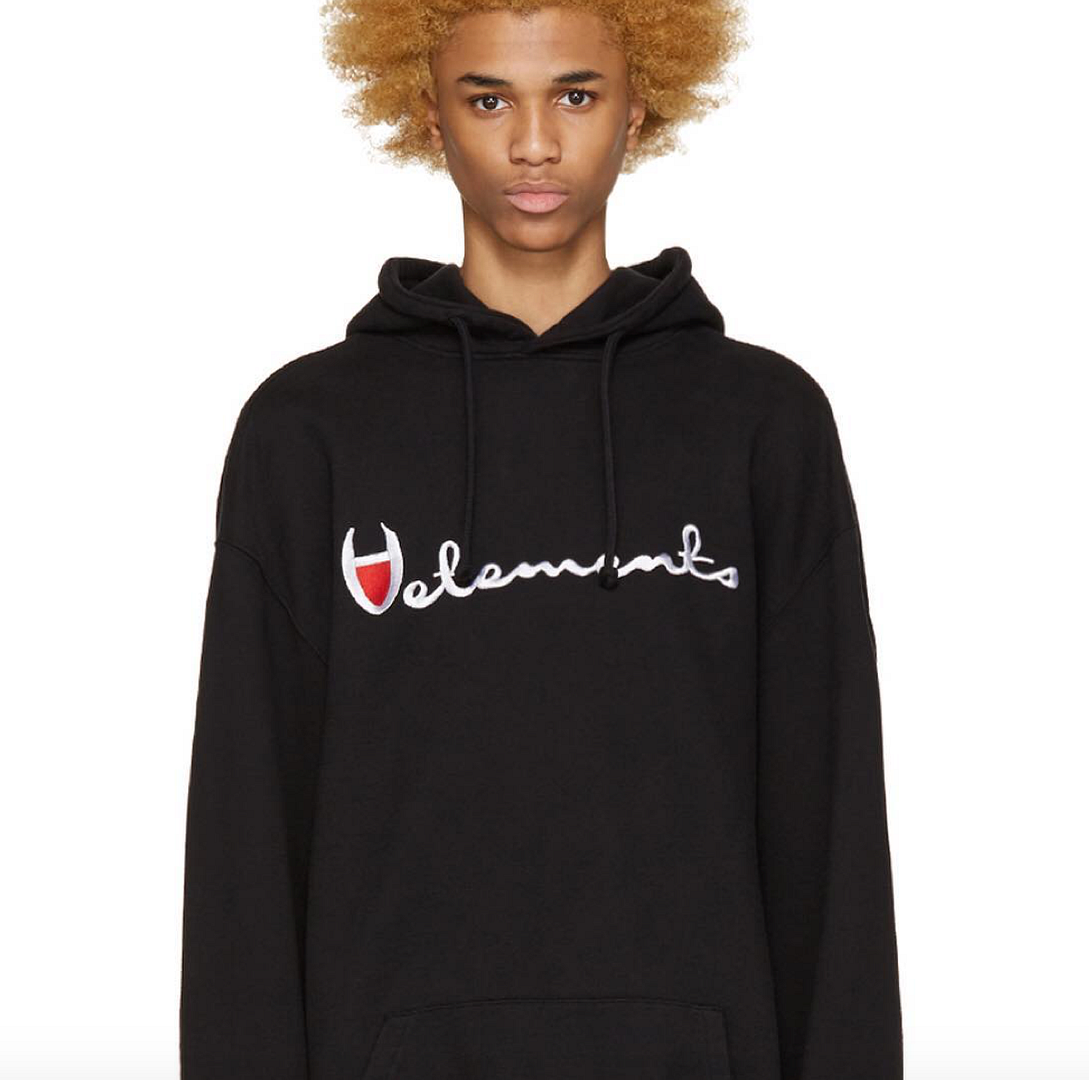 With the weirdness of Margiela.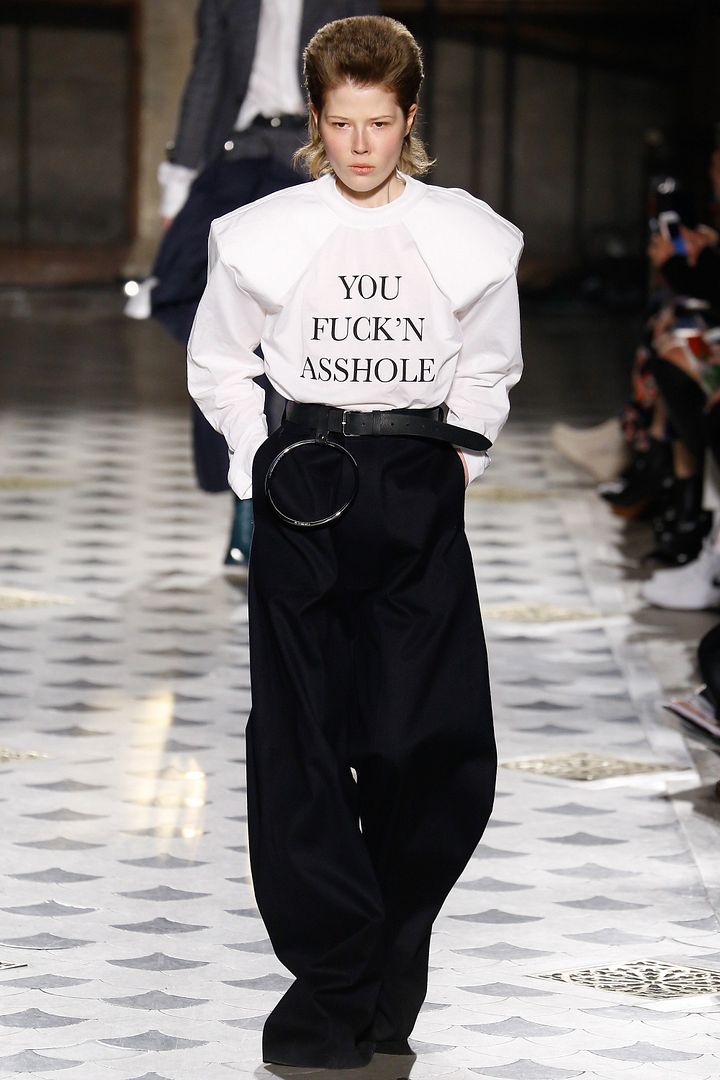 And the streetwear trendiness of Off-White and Yeezy.
But then we have these crazy ass jeans (literally, the ass is kind of crazy) and floral dresses (that literally everyone wore during fashion month).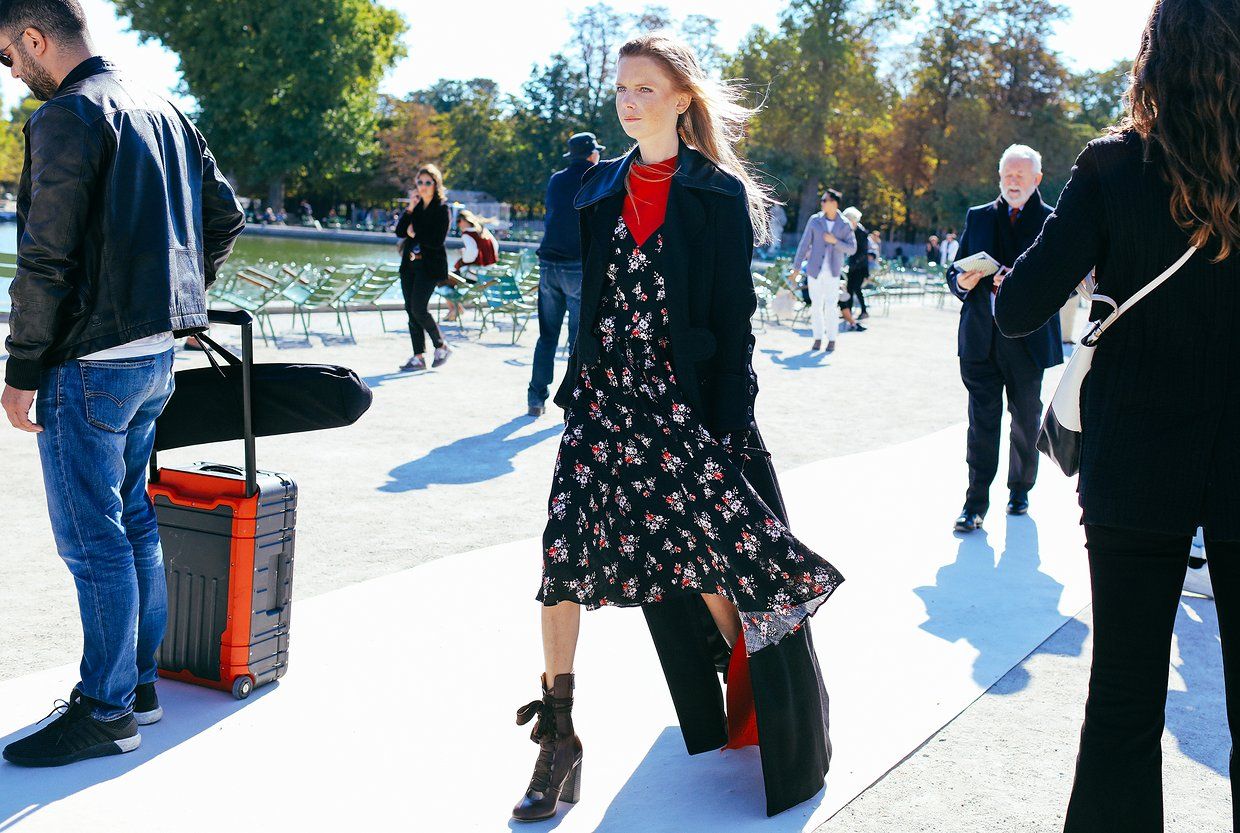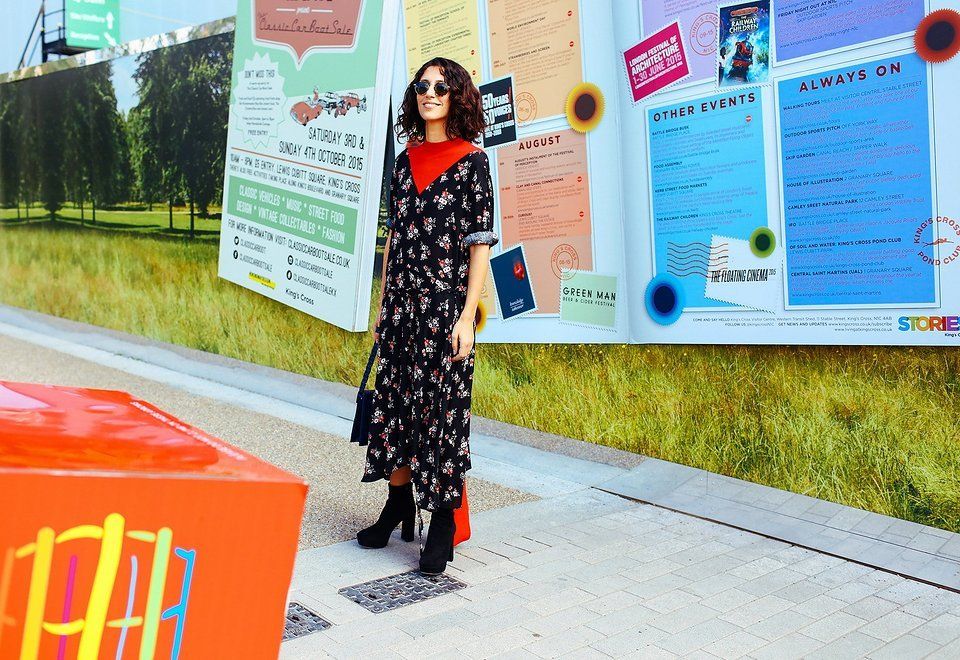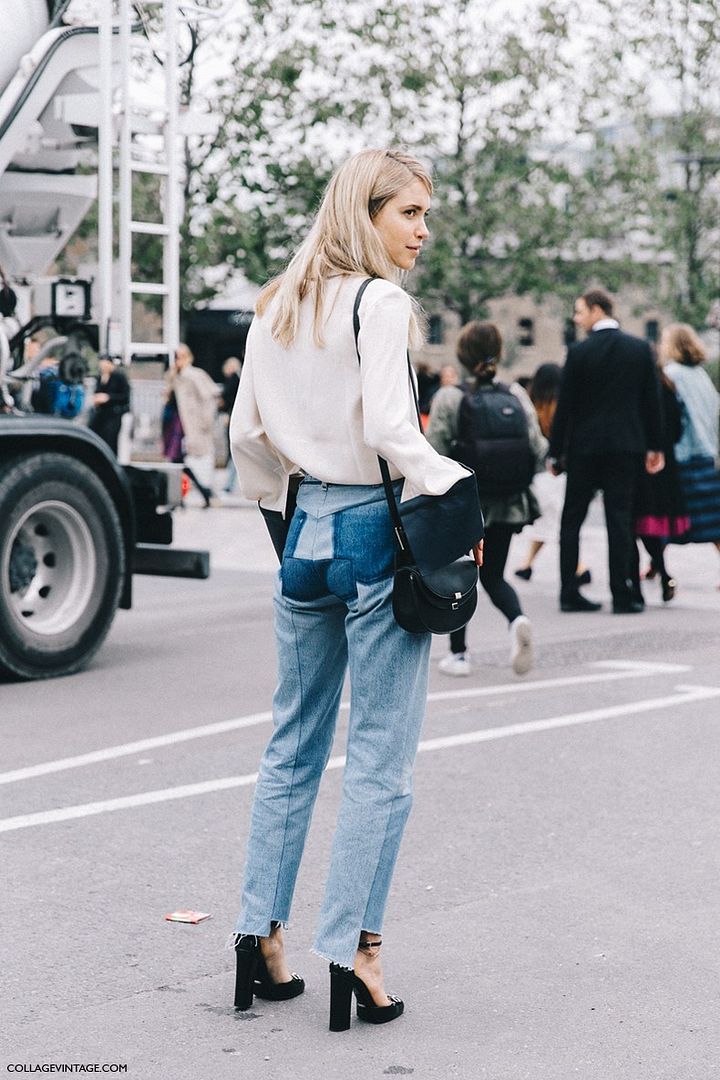 What I find the most interesting about Vetements is that I wonder if it will bring back that whole play on words trend we saw a few years back (which I called real fake tees and gave into hard…remember Giraunchy, Ballinciaga, and Celine Me Alone?) Those t-shirts and sweatshirts were everywhere and then literally disappeared. But with the other types of clothing Vetements offers (and even shoes…along with some other random accessories we'll get to in as second), even if that trend were to come and go again, Vetements has a better chance of sticking around. Plus they're already being "knocked off" and that's when you know you've made it, right?
And those random accessories I just mentioned? Definitely not your average necklace or handbag…but more like a really chic way to store your cigs (not endorsing smoking but this cigarette case and lighter holder are pretty badass). But for a total of $1135 for the two…you can almost afford a pair of Vetements jeans!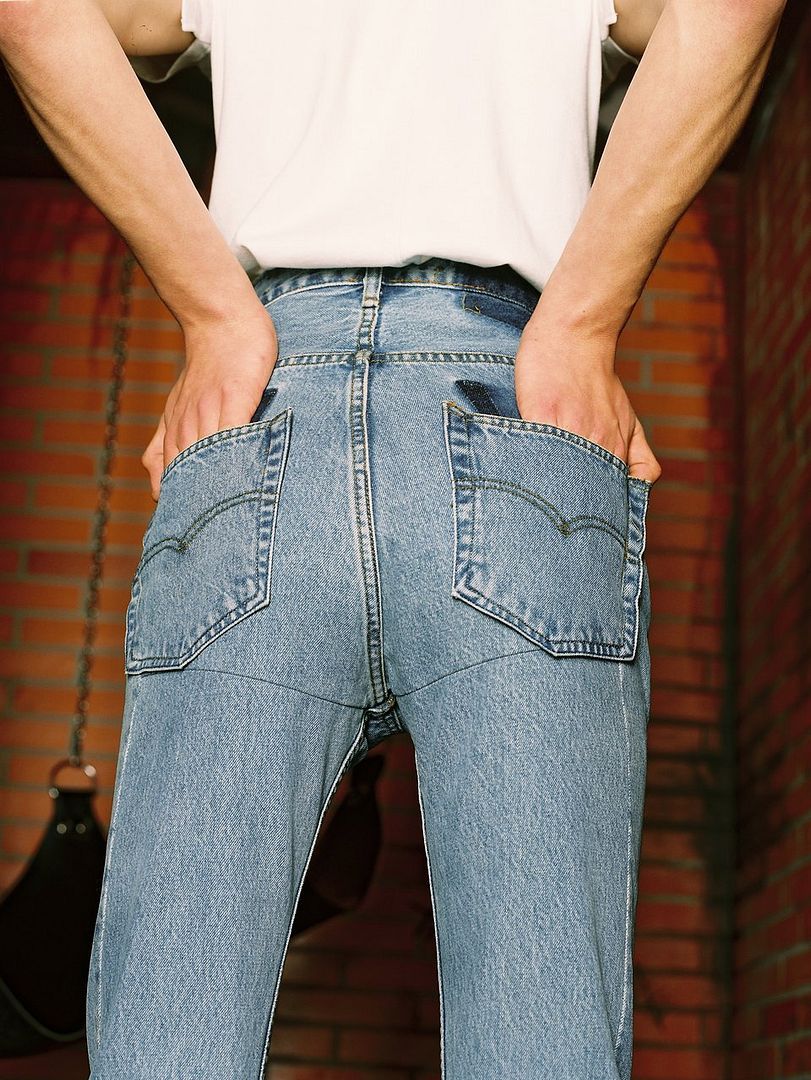 For me, I'm still figuring out my feelings about Vetements. I like clothing that makes you smile or look twice (I guess a DHL t-shirt can evoke those feelings) but I hate when I invest in something and then the next week I see it all over the Internet. So what to take away from this? Maybe you can answer a few questions for me. 1) What do you think is trendier right now — Gucci or Vetements? 2) Would you wear Vetements…if you had all the money in the world? 3) Would you wear Vetements…given your current budget? (click those images below to see what it will cost you) and 4) How would you create your own Vetements recipe? (I just can't help but relate everything in life to food).
Images via Vogue, Pinterest & Instagram
You might want to check out...