With all the shows and events going on during fashion week, it's nice to take a break…and what better way to take a break than shop vintage Chanel?
Luxury consignment store eDrop-Off is bringing over 250 Chanel pieces to The Empire Hotel this weekend. If that wasn't enough to get you there, the Chanel items are all either new with tags, vintage, and/or rare…all great prefixes to the word "Chanel."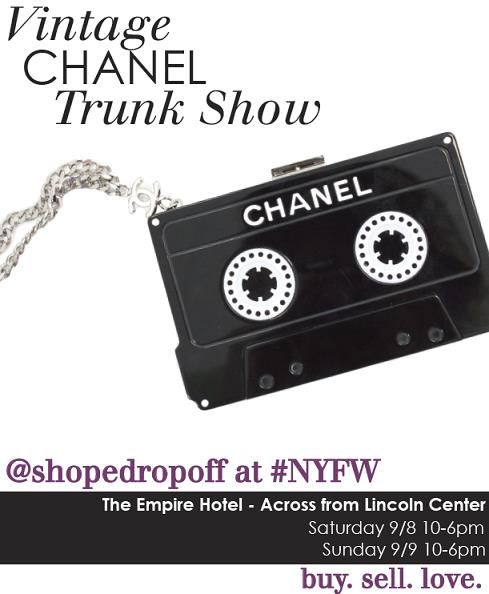 To me, Chanel is like pizza…how can you say no?
You might want to check out...