A lot has changed since my last post — the election has definitely trumped (pun intended) the Cubs win, those 70 degree days are officially over and I still haven't gotten used to the fact it's dark at 4:30 BUT there's a little something I find quite comforting…and it's happening right here in Chicago.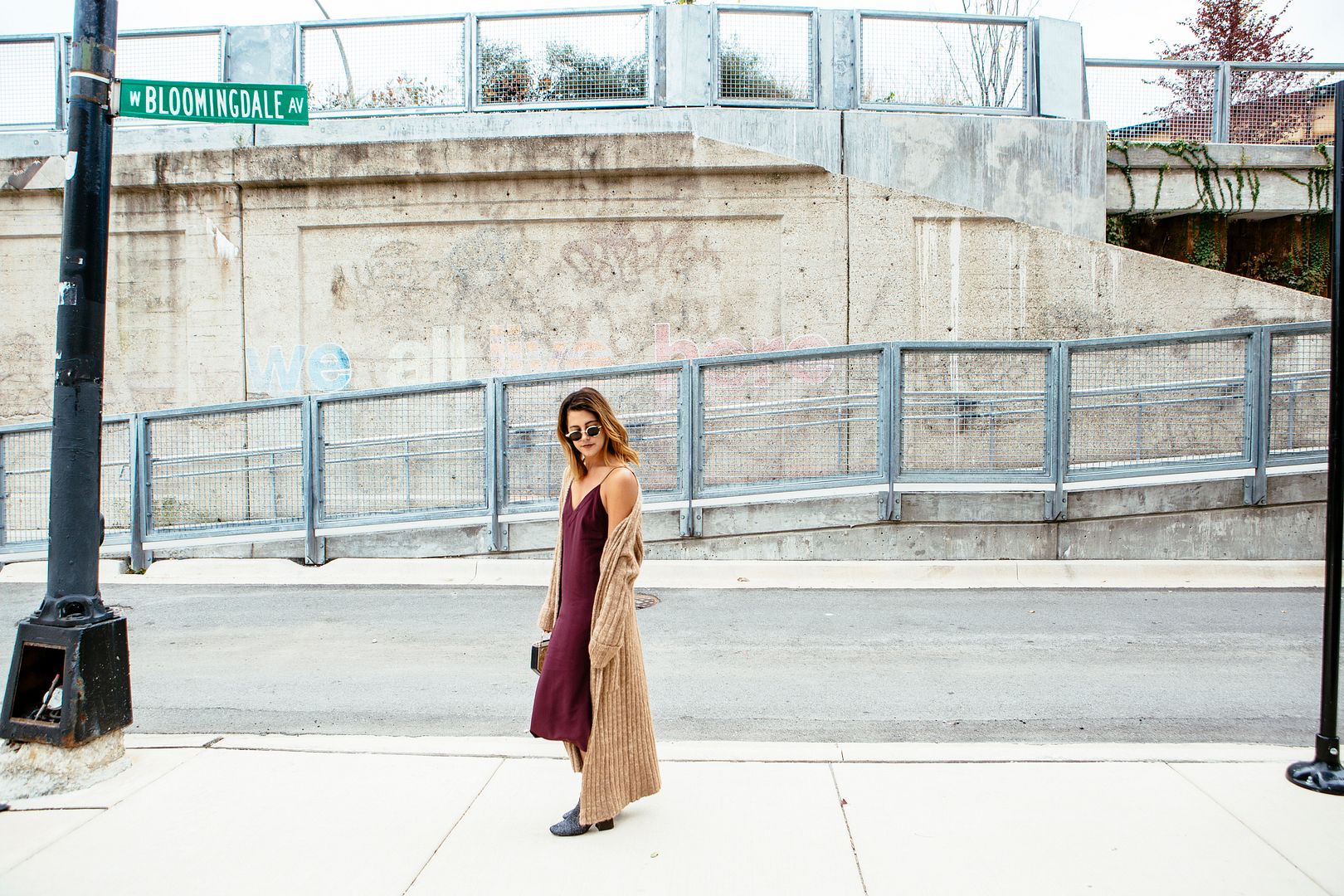 Have you guys seen the We All Live Here project around the city?? It's something I've been following for a while but I find important now more than ever.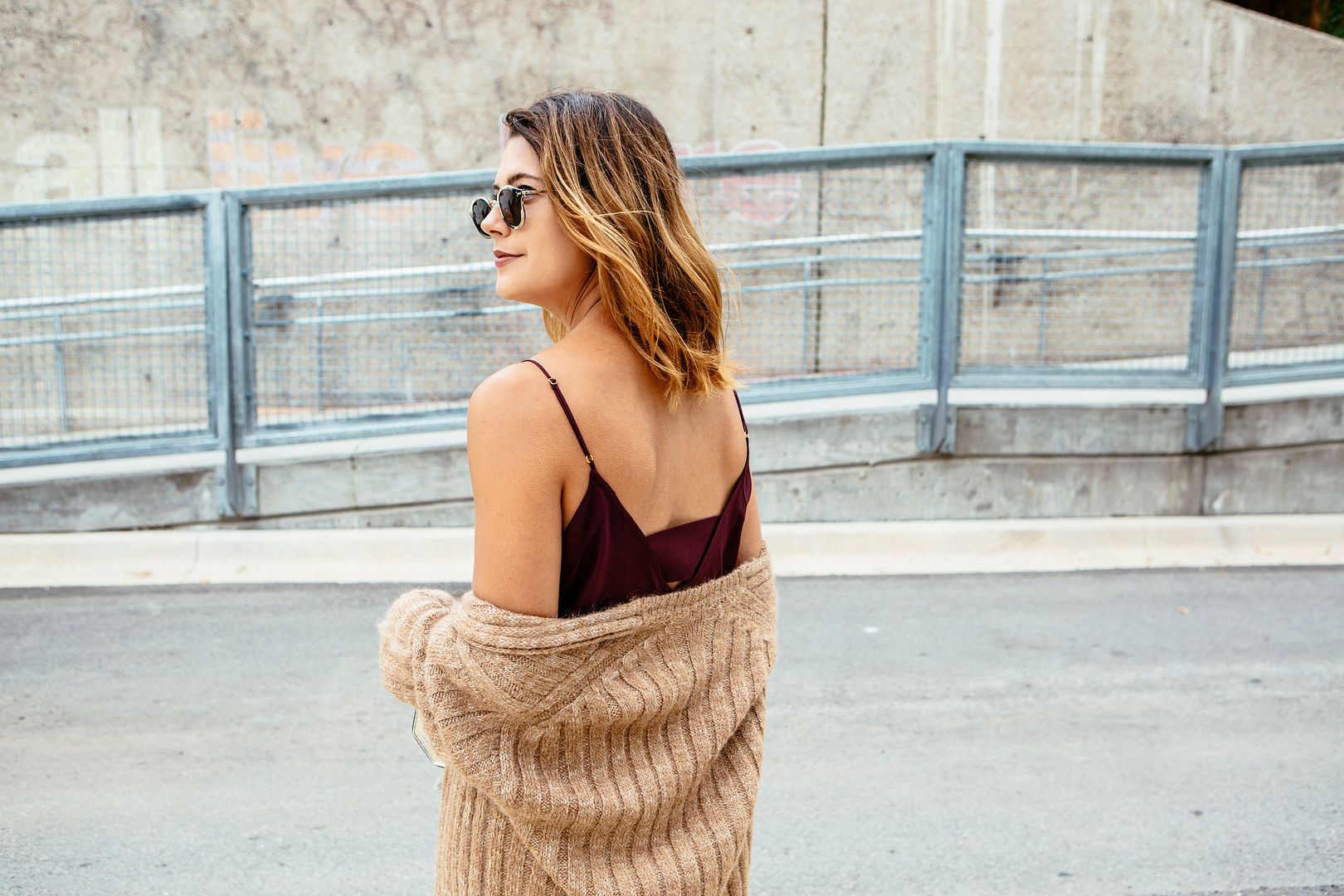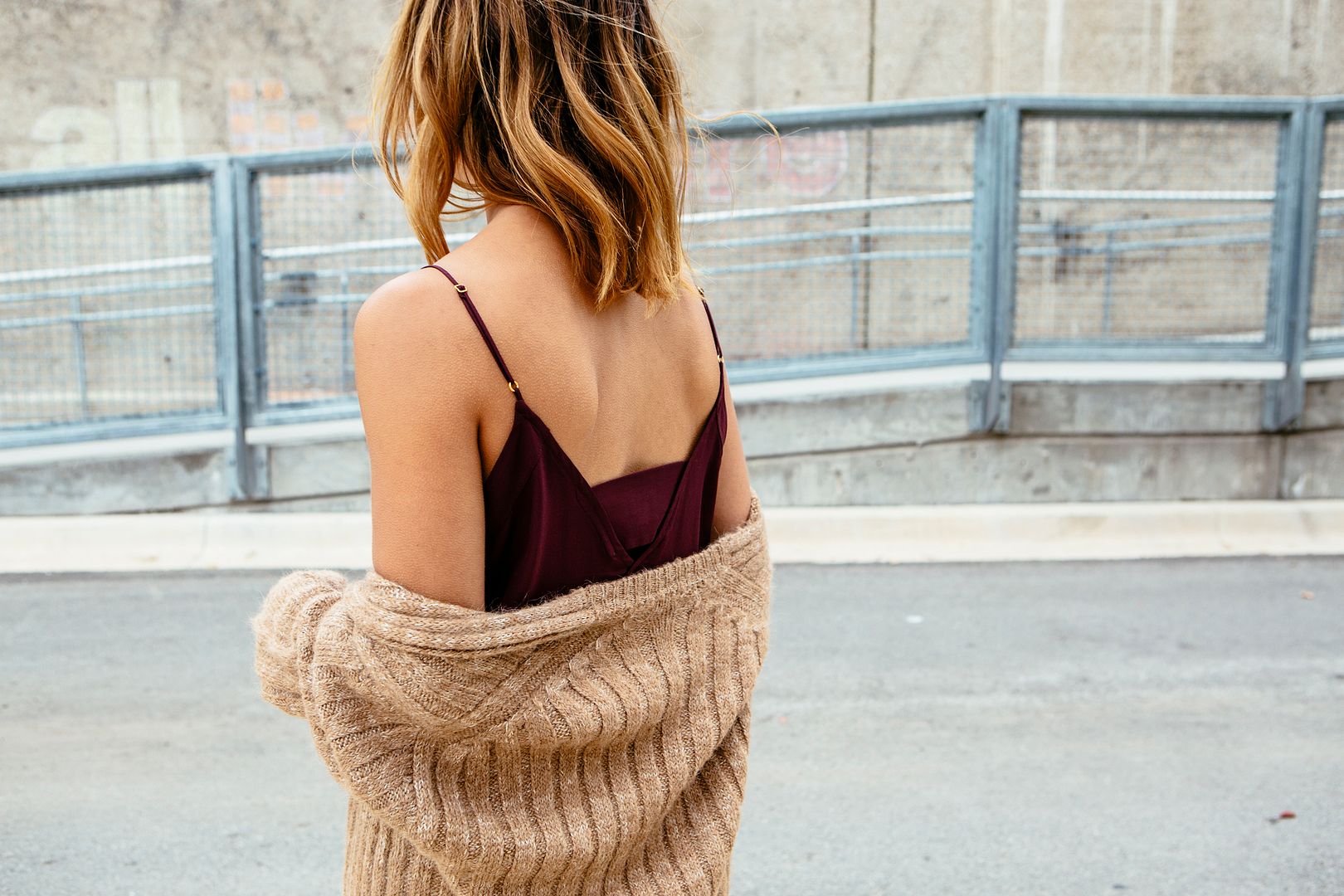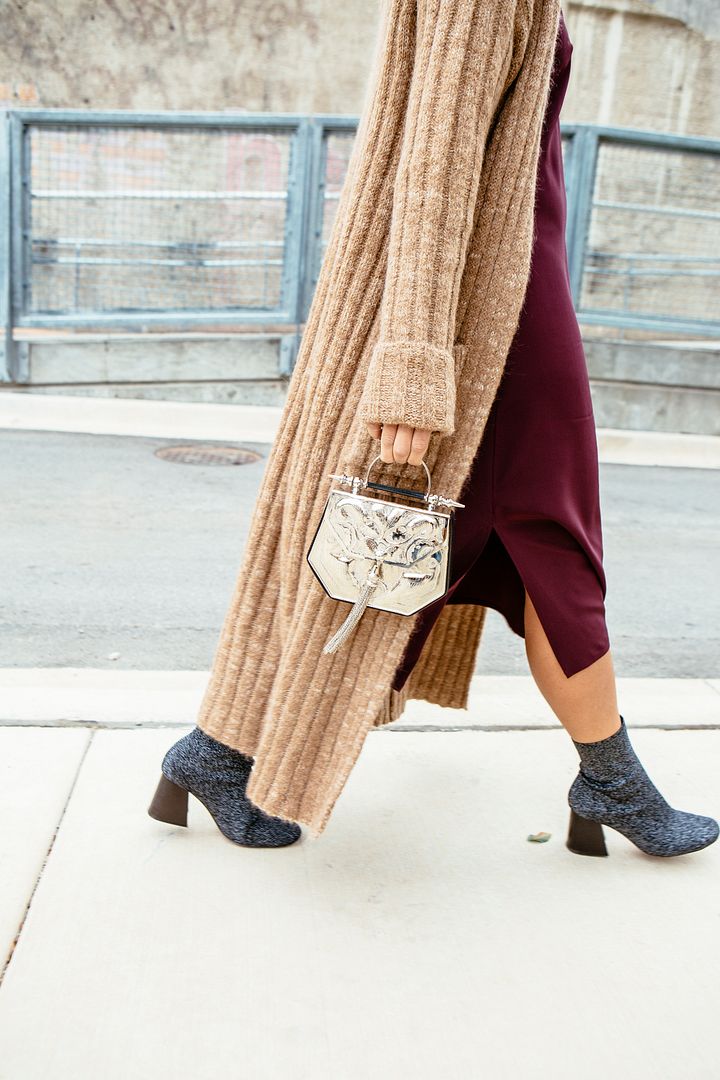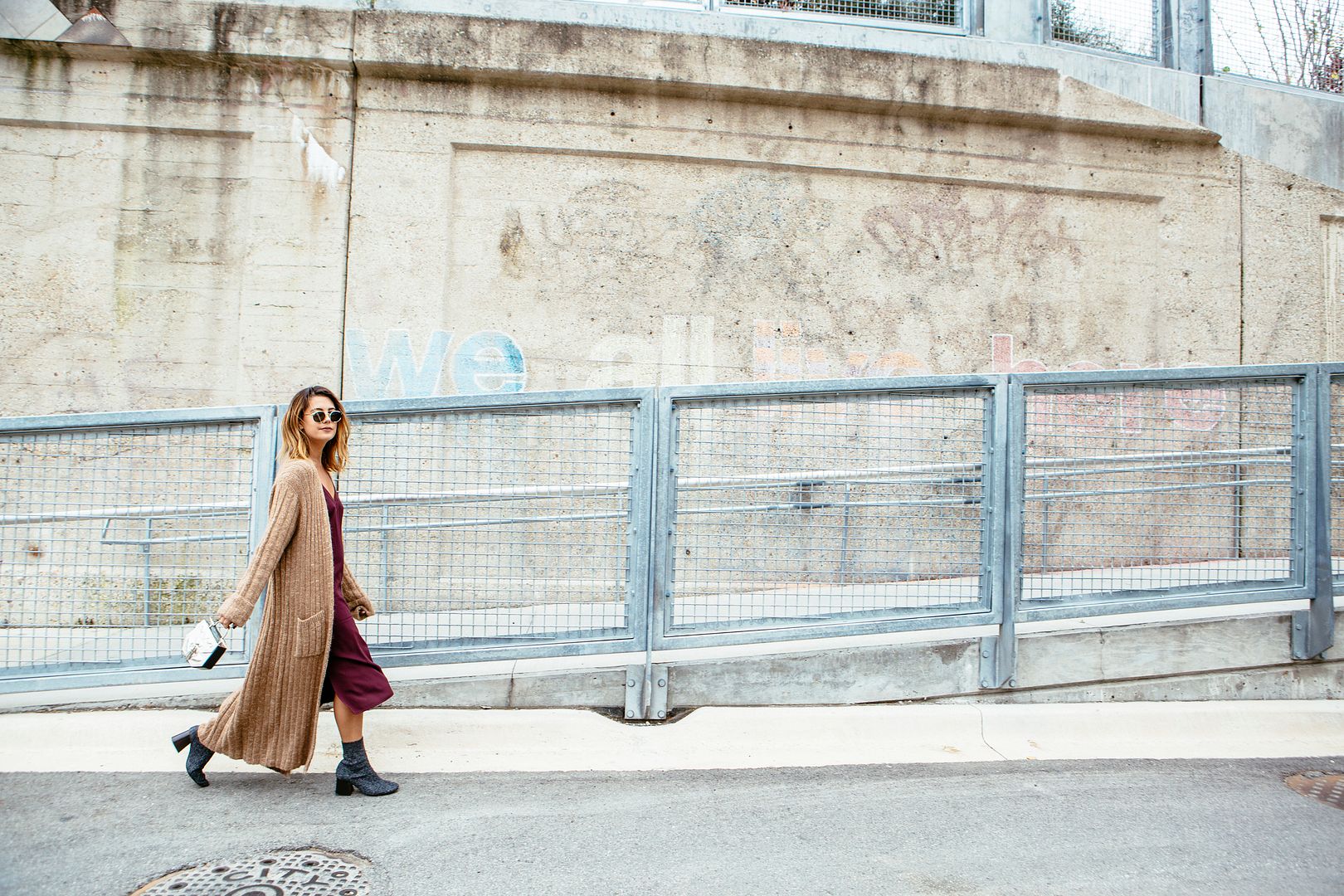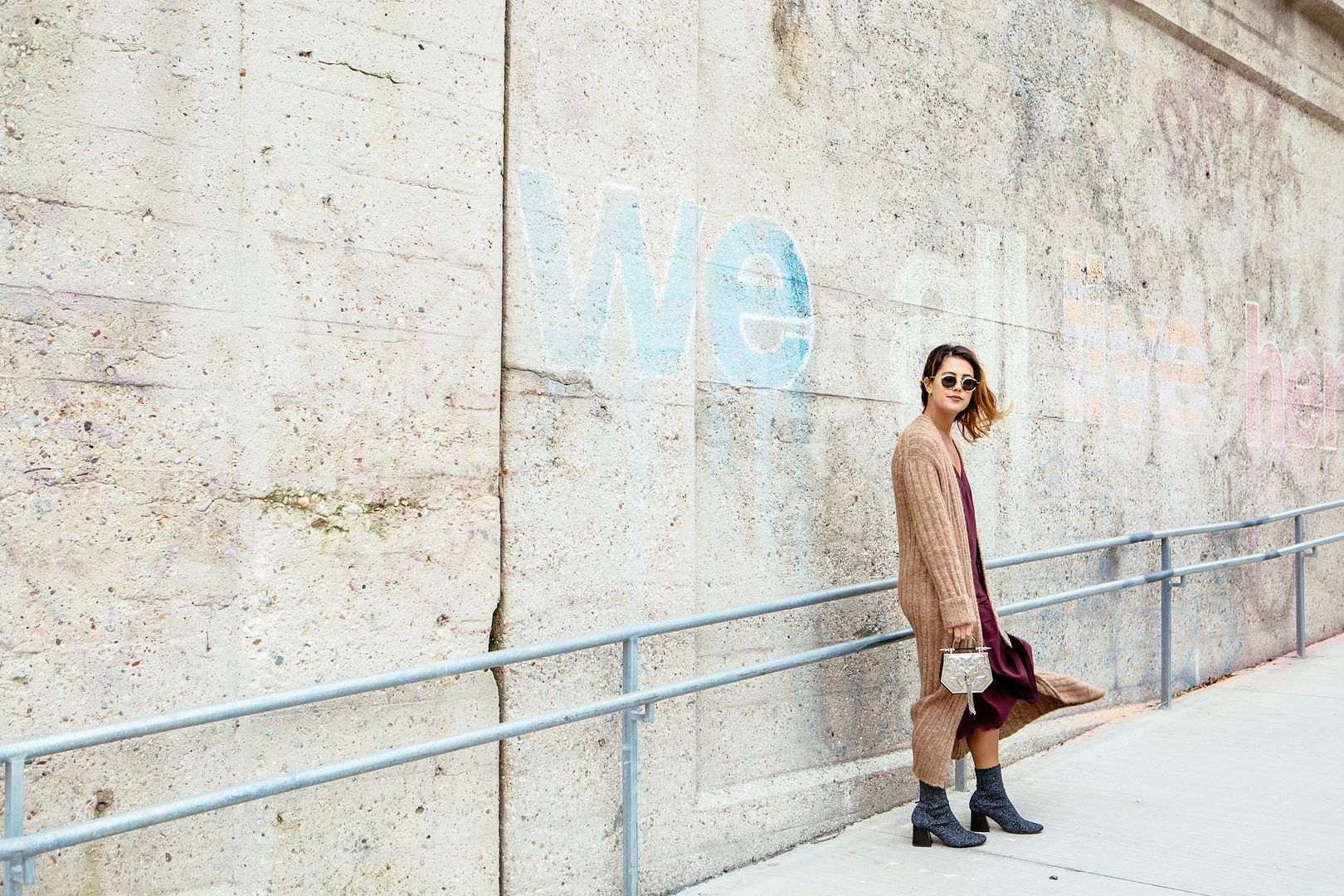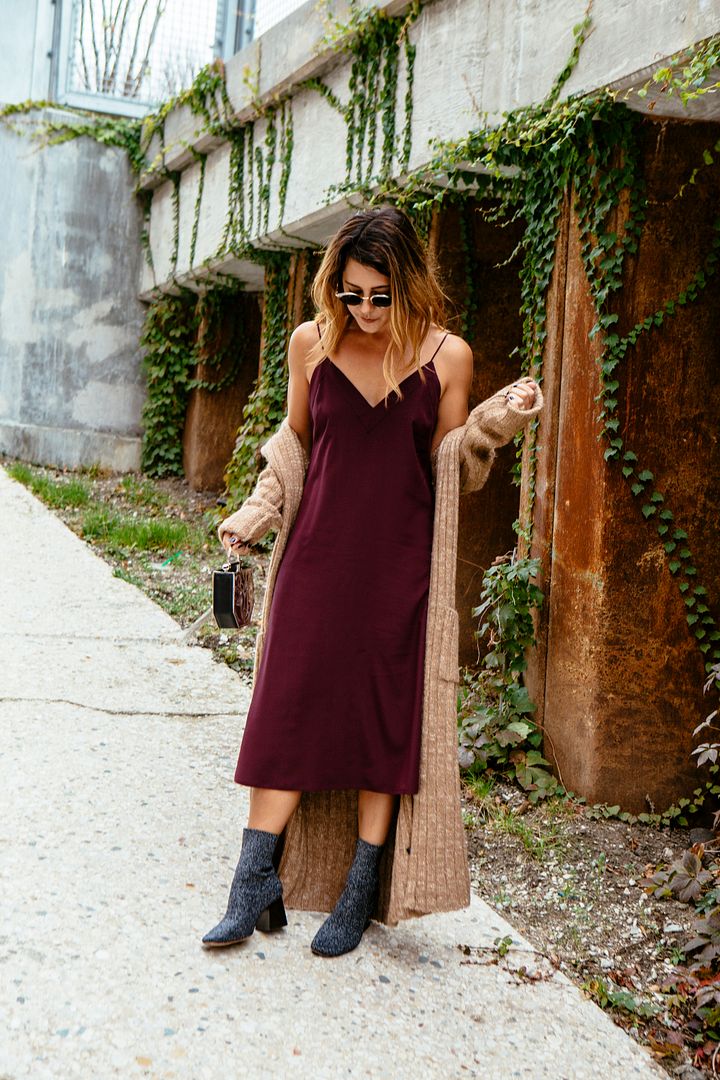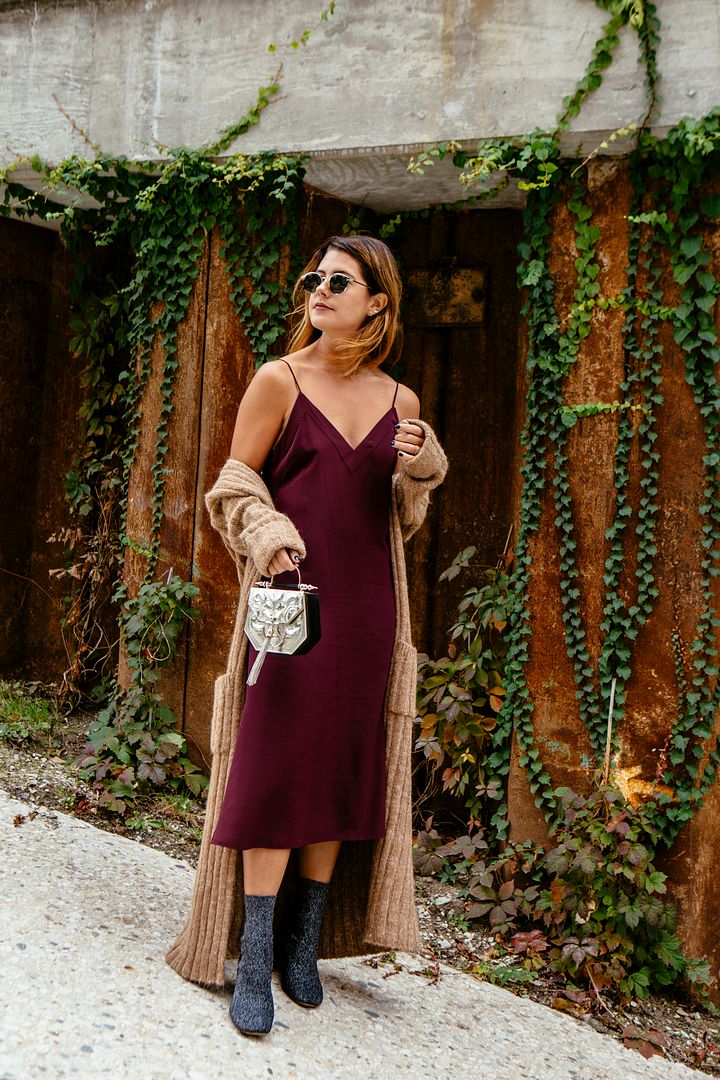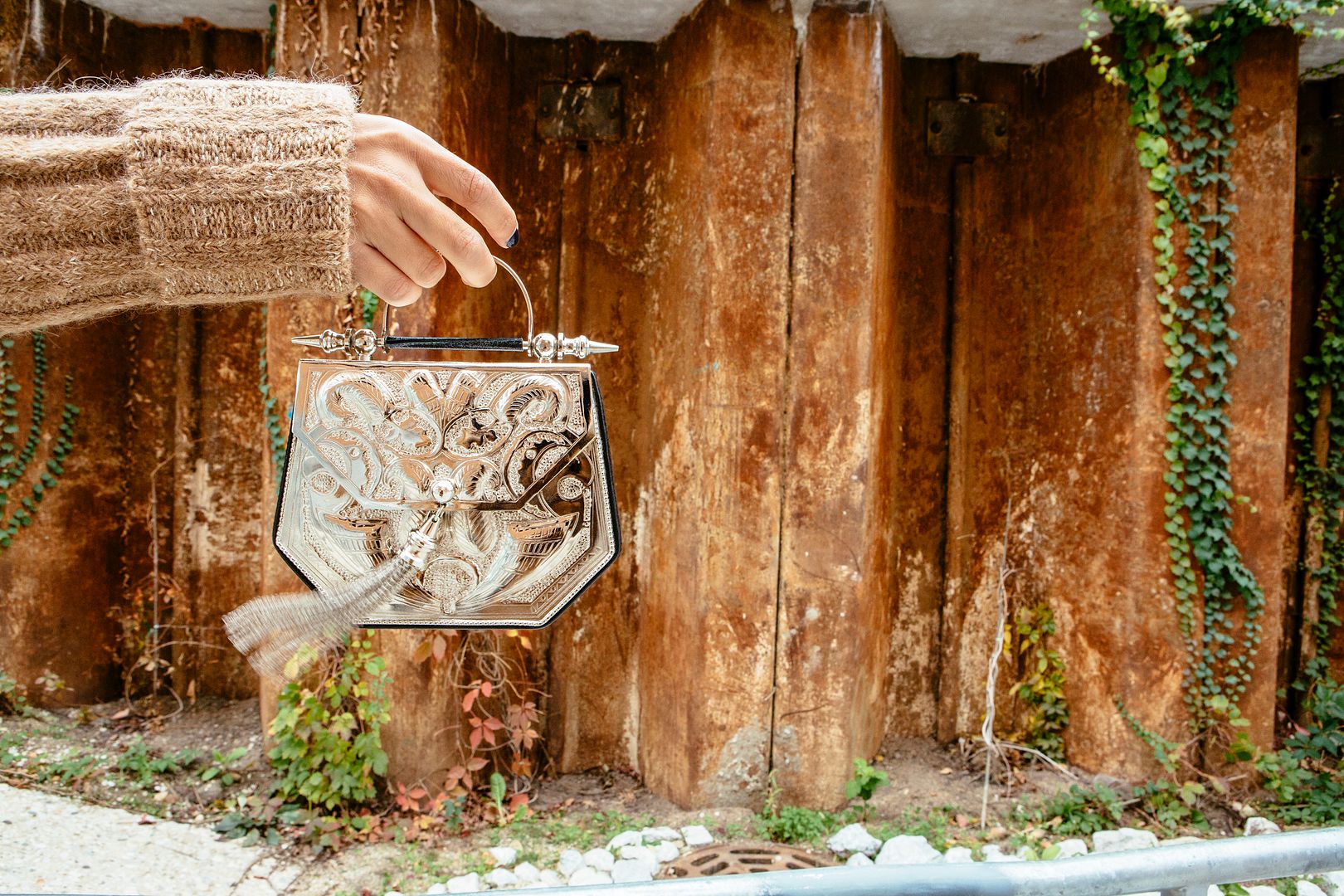 WHAT (am I wearing):
Dress: c/o Cuyana. Cardigan: Eleven Six. Shoes: Celine. Bag: c/o Okhtein. Sunglasses: Celine. Nails: Essie Gel Couture in Caviar Bar.
WHY (am I wearing it):
Keeping it about the fashion before we get to the messaging (this is ChiCityFASHION, after all)…I very rarely wear this merlot color but there was something about this dress in that hue I was drawn to. It's perfectly appropriate for the holidays (although not necessarily the holiday weather) BUT that's where this super cozy cardigan comes in. You know I've been into all things duster and this knit is no exception. I actually wore this outfit a few weeks ago not even thinking about the holidays (until just this weekend, it was too warm to even get in the spirit!) but I'm now realizing between the colors and the metallics…it's just the right amount of festive without screaming CHRISTMAS PARTY.  Then adding just a bit of edge with that awesome clutch ?. You may recognize the name from October / November Vibes (I discovered the designer while in Dubai last month). If you don't know Okhtein, get it on your radar NOW.
Side note, if you're getting your holiday shopping on this weekend, Shopbop is having a major sale until 11/28 (use code GOBIG16 at checkout for up to 25% off your order). I buy almost all my gifts from this sale (and of course, a little something for myself too!)
Back to We All Live Here…I think we all know by now that things have been a little uneasy for the last few weeks. Regardless of who you voted for, what your beliefs are, how you feel about the outcome of this election…let's think about what can bring us together rather than focusing on what's tearing us a part. After all…we ALL live here.
WHERE (you can get the look):
Photos by Heather Talbert
You might want to check out...