Every year I like to do some sort of Lollapalooza post but I always have to change it up. It's such a huge event that attracts people from all over the world and it's pretty cool to have it here in Chicago. Last year, it was all about those Lolla Dos and Don'ts and this year, I'm pretending to be Anthony Bourdain for just a sec.
Now Anthony Bourdain is a badass and I absolutely am not BUT we both love food, enjoy exploring and appreciate quality over quantity so for that reason, I thought I'd do a post — The Layover style — for those coming into town for Lolla this weekend or for those who want to eat, drink, shop, and see some cool shit. Keep in mind that this is mostly geared towards those in town for the festival therefore most of these locations are downtown for the sake of time. BUT for us locals…we can't always knock the downtown stuff — there's actually some decent places that aren't Big Star.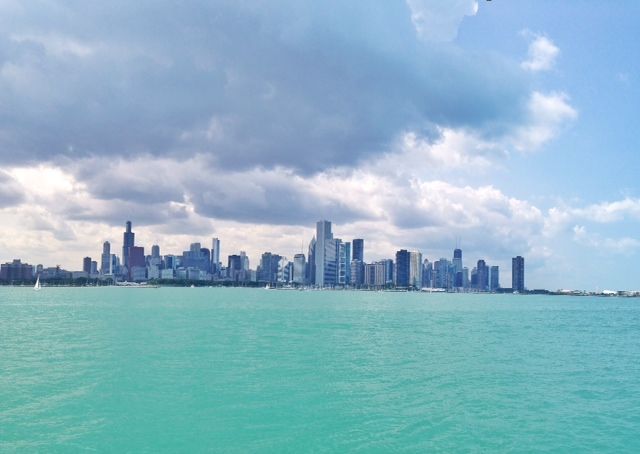 So let's start with my favorite subject (and something I happen to be very good at) — EATING.
I have a very difficult time answering the question, "where should I go with [insert friend name here] for dinner tonight?" I need a little more information — what kind of food do you want? A certain vibe? Maybe specific neighborhood? But if we're sticking with the downtown stuff and you're looking for something quick, easy and ABSOLUTELY DELICIOUS go to Doc B's. They have two locations now (Gold Coast and River North) so you have options…and when you see the menu you'll really be like WOW I HAVE OPTIONS! You can go healthy with a salad or splurge on a burger. No matter what, I promise you'll be satisfied. The California Salad (see below) is my go-to but my other favorites are the veggie burger, Tennessee Hot Chicken, and of course a side of sweet potato fries.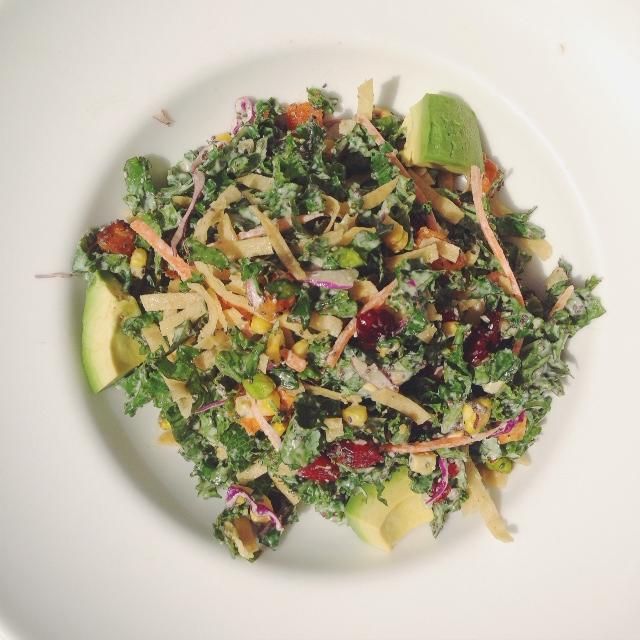 Not too far from the festivities is Eleven City Diner — one of the best places in all of Chicago (in my opinion at least). It's my happy place…you really can't go in there and feel angry or sad. Plus they serve breakfast all day and when you're drinking all weekend, that is quite the bonus. But if you're looking for something "very Chicago," you have to go with pizza. Everyone has their opinion about this but I'm always team Lou (Lou Malnati's that is). I don't love deep dish (although they have the best) so I always get thin crust and it's just as good. There's a bunch of locations so there's no doubt in my mind you'll be able to enjoy some convenient Lou Malnati's this weekend. If you're feeling indecisive and are looking for something quick and easy, check out the French Market. Yes, it's in a train station and it's kind of like Chelsea Market in NYC but on a much smaller scale…still, it's pretty awesome and you can get just about every type of cuisine all in one place.
So these are all pretty casual spots, because most people aren't going to fancy dinners in their crop tops and cut-offs BUT if you're looking for something a little nicer for lunch, Ikram and NoMi are my go-tos. The Ikram Cafe is in THE Ikram (hands down the best luxury store in the city and if not the country) and NoMi is in the Park Hyatt but they both use the freshest ingredients, offer lighter/healthy options (although like Doc B's, there's also splurge-worthy items as well) and overall just have great ambiances. Ikram has some of the best salads I've ever had (and also incredible fries…I always get both of course) and at NoMi, get the sushi. You can thank me later.
Next up — DRANK (AKA where to drink).
If you're not doing enough drinking at Lolla itself (or you don't want to spend all of your hard earned cash on large cans of Bud Light that get warm before you can finish your beer) there's plenty of options to get your drink on. The Gage is across from Millennium Park and although they have great food, their cocktails are also superb. I rarely go to dinner in that neck of the woods but that place is definitely worth the trip. I've only been to Three Dots and a Dash once but it's one of the most unique drinking experiences in the city. The idea of an underground tiki bar can either go really wrong or really right and in this case, it worked. The drinks are strong, the vibe is cool and if you've ever wanted to drink out of a treasure chest then you have to go here. If you just want a damn good cocktail without all the flare, Drawing Room and Sable are always good options. And although I no longer venture to River North on a regular basis to get my drink on, I have been to Henry's Swing Club a few times and I like the fact that they don't play shitty music and they have both great cocktails and fantastic beers. Speaking of not playing shitty music, I happen to really enjoy the sounds of Bar Deville (although if you're looking to drink something nicer than PBR, I can't recommend it).
Want to spend some money? Let's talk about shopping.
The most convenient shop to Grant Park would be the Lolla Shops at Block 37. If you need a last minute outfit or just want to take a break from the festival, this is the place to be. If you want to explore a little more, you can also find some good Lolla outfits (or just regular clothes if you're set for the weekend) at Sofia. And right across the street you'll find the 900 Shops that has one of my favorite stores — space519 (where you can not only get fantastic clothes but you can pick up some new sunglasses or a few beauty products to spruce yourself up for the weekend…and perhaps get a gift or two along the way). While you're there, you should head across the way to shop Azeeza (you can find everything from embellished eveningwear to casual python-trim tees…all spectacular). And although I mentioned it for eating, Ikram is really all about the shopping. Regardless of the high price tags, any fashion-enthusiast would appreciate a good browsing in this place.
Just want to see some cool stuff and/or a great view? Here's what you should see.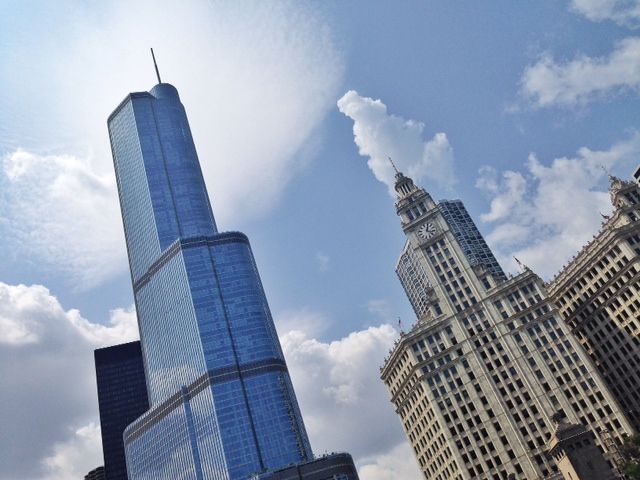 The Chicago Cultural Center is a cool place because it's basically a free museum. It's where I saw this great street art exhibit a while back and they always have something interesting going on so it's worth checking out. If you're looking for a great view (we have a lot of them), my favorite is at the Adler Planetarium. Even if you don't go inside the actual planetarium, it's worth going over there just to see the skyline. I recently ate at Yum Cha (which was delicious by the way — where else can you get dim sum downtown?) and it was the first time I actually realized the amazing view from 333 E. Randolph. Just go there, any time of day, look west and you won't be disappointed. And last, if you have a spare couple of hours and want a real 360 view of the city, you have to go on the architecture tour. I actually did it for the first time on Tuesday and I can't believe it took me so long to get on one of those. Plus, if you don't know anyone who has a boat…this is a good compromise 🙂
And lastly, where should you stay?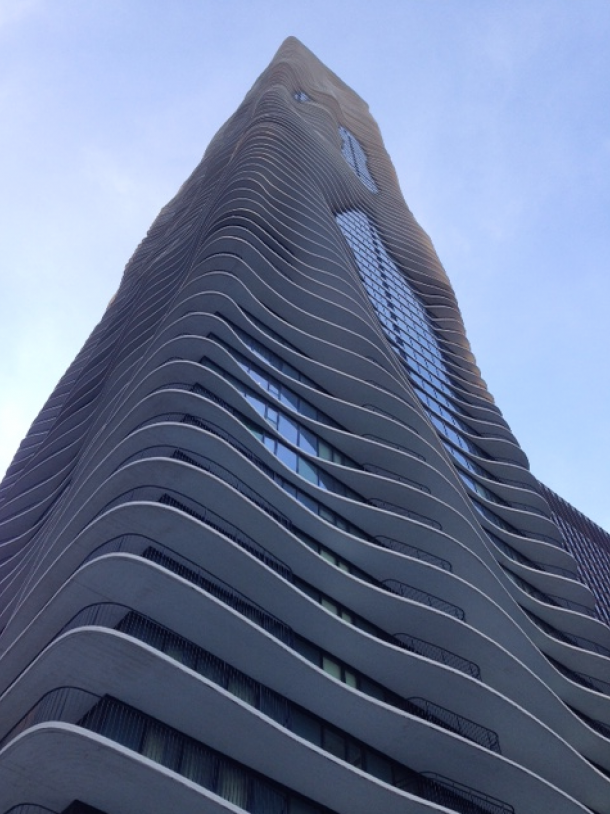 We have a ton of amazing hotels (from boutique to big name) but I do have my favorites. The most affordable boutique hotel we have is Public. It's really got that neighborhood feel being in the heart of Gold Coast. Plus, it's where Pump Room is located (where I kid you not, EVERYTHING is good but if you order one thing it has to be the salmon with crispy sushi rice…it will change your life). If you want to get fancy and be in the middle of it all, the Park Hyatt is where it's at (also home to NoMi, like I said is one of my favorite lunch spots, as well as the NoMi spa…which is actually where I was at just yesterday). For my birthday, I did a little staycation at the Radisson Blu which I highly recommend. Not only is the hotel great but they have an incredible deck with a pool and a delicious italian restaurant — Fillini — which you should definitely check out if you're craving pasta this weekend. Finally, we just got a Thompson Hotel which is quite exciting. Honestly, I haven't seen the rooms yet but from my past Thompson experiences, I can't imagine them being anything less than awesome.
—
So that's all for now folks. If you need any other recommendations for what to do in Chicago this weekend, free to tweet me and I'll do my best! Happy Lolla-ing, friends.
You might want to check out...