It seems like everyone can make up a national holiday these days — National Dog Day, National Doughnut Day, National Underwear Day, etc. I'm not sure who even comes up with these "special" days but if it's as easy as it sounds, I declare today National Wear All White Day.
They say (whoever "they" is) you're not supposed to wear white after Labor Day but I say screw them, stick it to the man (who I'm assuming is the same as "they") and wear as much white as you want. Now of course there's some general rules you might want to stick to while breaking this one. For example, it's still pretty warm so I'm not saying break out your fall clothes just yet but do you need to wear your white cut-offs with a crop top right now? Maybe we can start to put those away for now. I personally like to dress for the weather so regardless of what colors are in or out, that's my number one priority.
Now, there are so many great ways to wear all white for summer/fall transition, for fall in general and even into winter (hello white blanket coat!) I don't even know why you'd listen to that silly rule even for a second. So you may be asking, what's appropriate all white post-Labor Day attire? For example, I'm probably going to retire this outfit until next summer…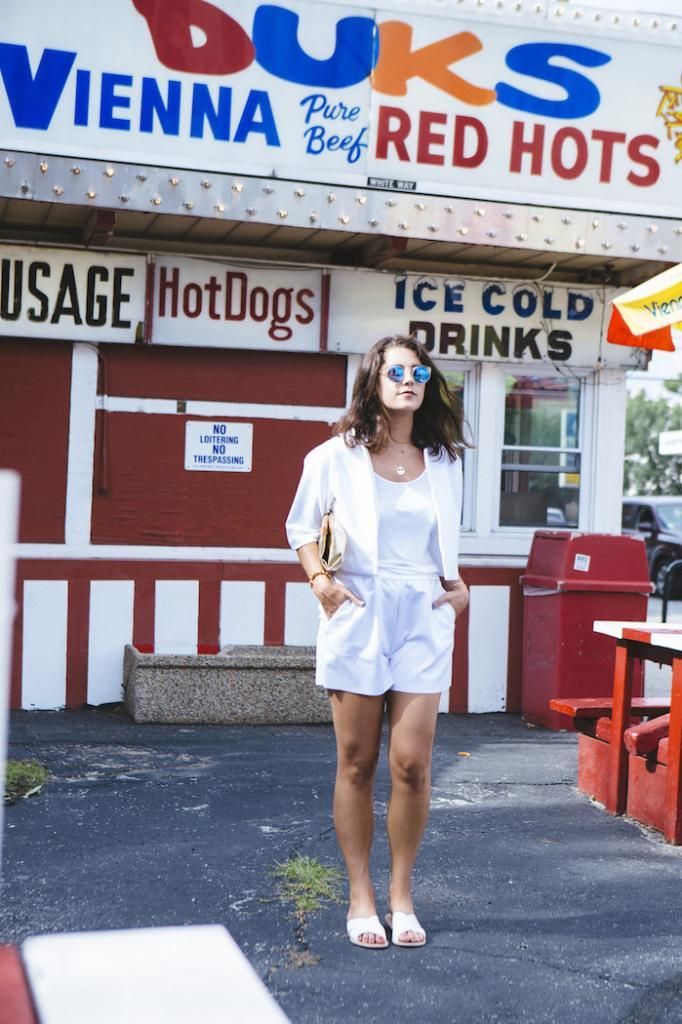 But I'll be taking inspiration from looks like these…
See what I mean? And if a bright white scares you once summer is over (although not officially over until 9/22!), try an off-white look or even just one off-white piece. Our fall wardrobes tend to be so dark and dreary so it's nice to have a neutral option that's a little more upbeat.
Whether you want to be a full-on rebel and wear all white everyday until you get sick of it or you just want to incorporate a piece or two into your post-Labor Day looks, here's some great pieces you can wear now into fall/winter. Wear them together, wear them as separates…maybe even sprinkle in some white jewelry if you really want to go for it. Just don't listen to the fashion rule makers…be a fashion rule breaker.
Will you be wearing white after Labor Day? What other fashion rules do you like to break? Navy and black? Mixing metals? Tell me you little rebels.
Images via Pinterest
You might want to check out...