As you can see in previous posts like Totes Amaze and Adventures on Lower Wacker, I have a thing for weird sweaters. This one by The Muppets for Opening Ceremony is no exception.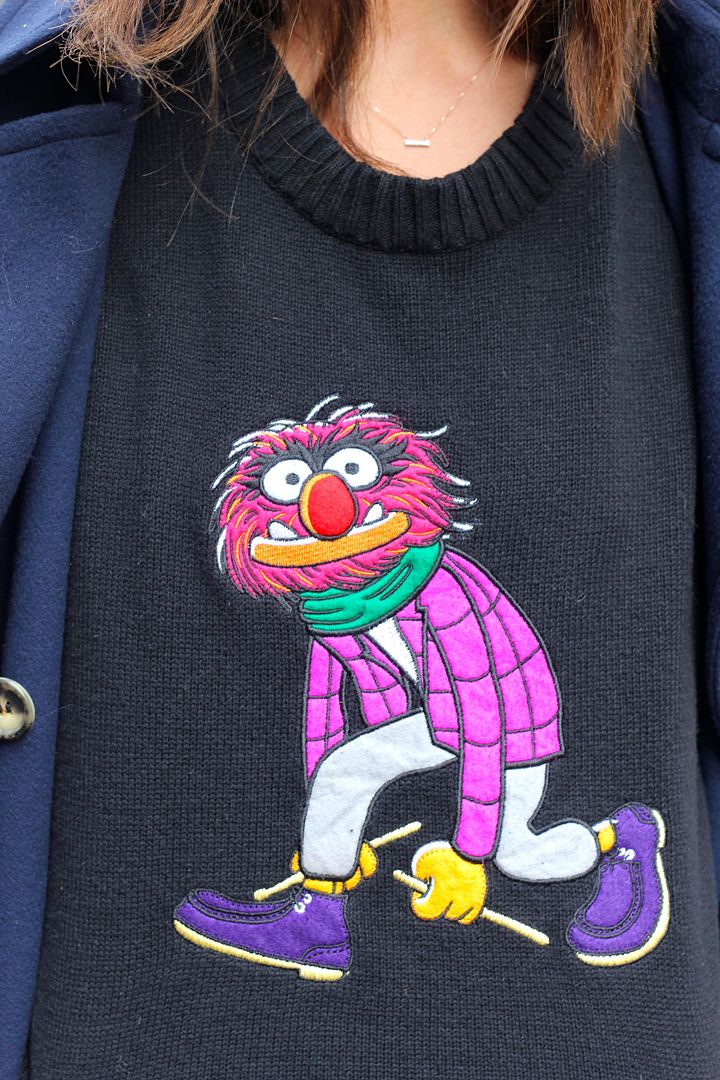 All I have to say is, Mahna Mahna.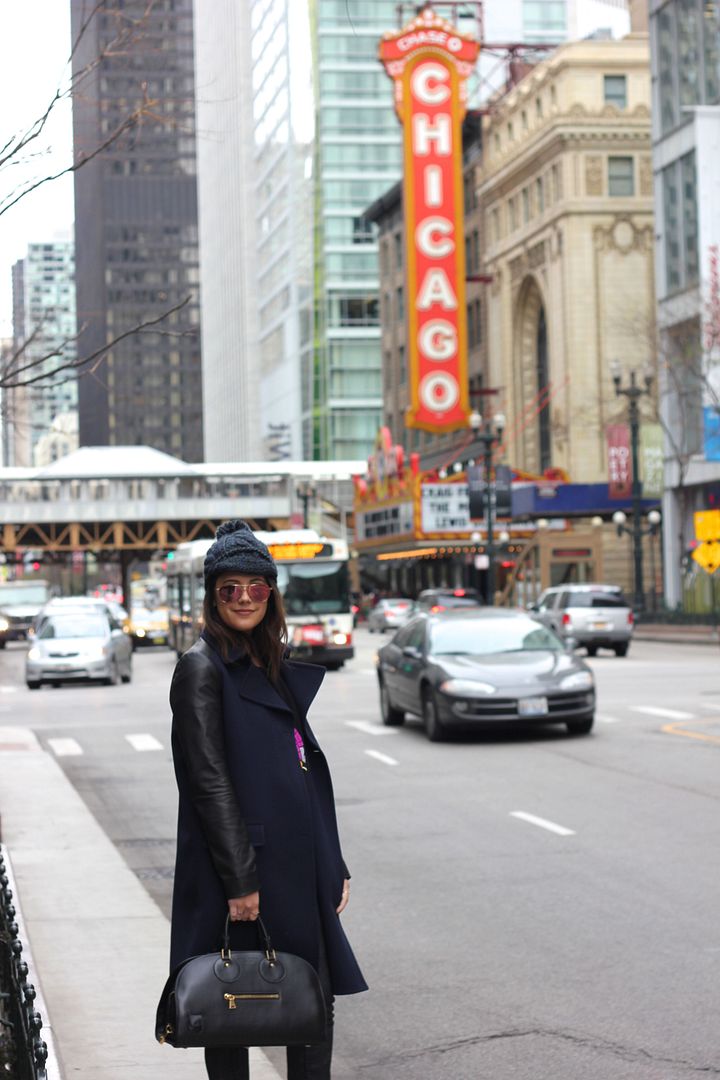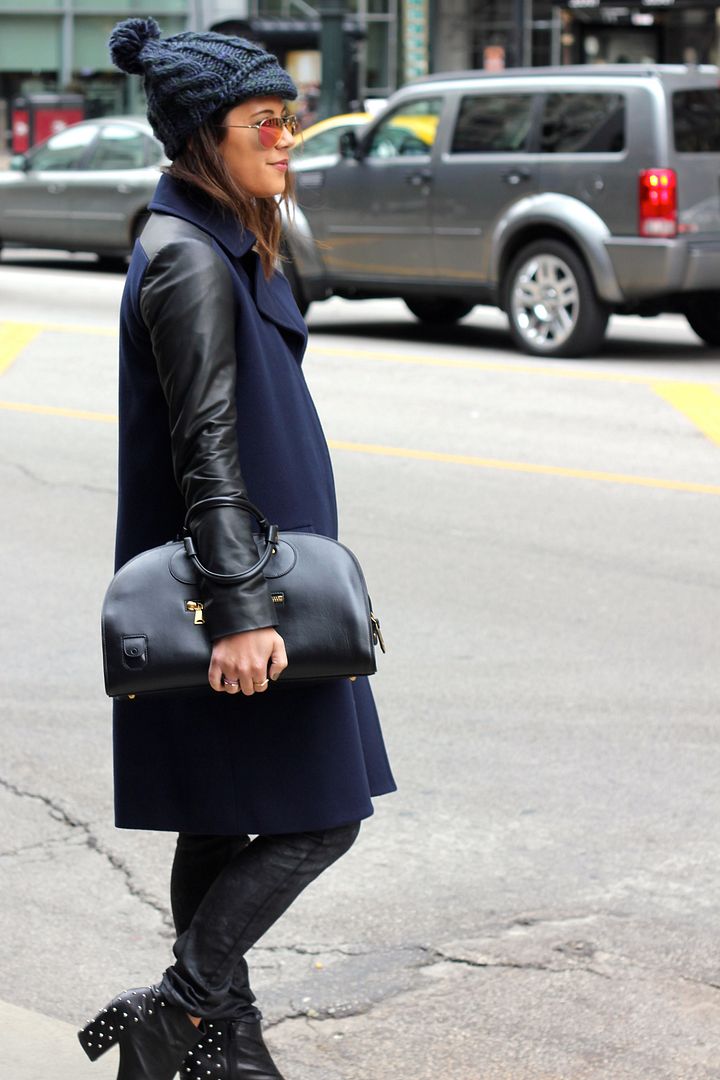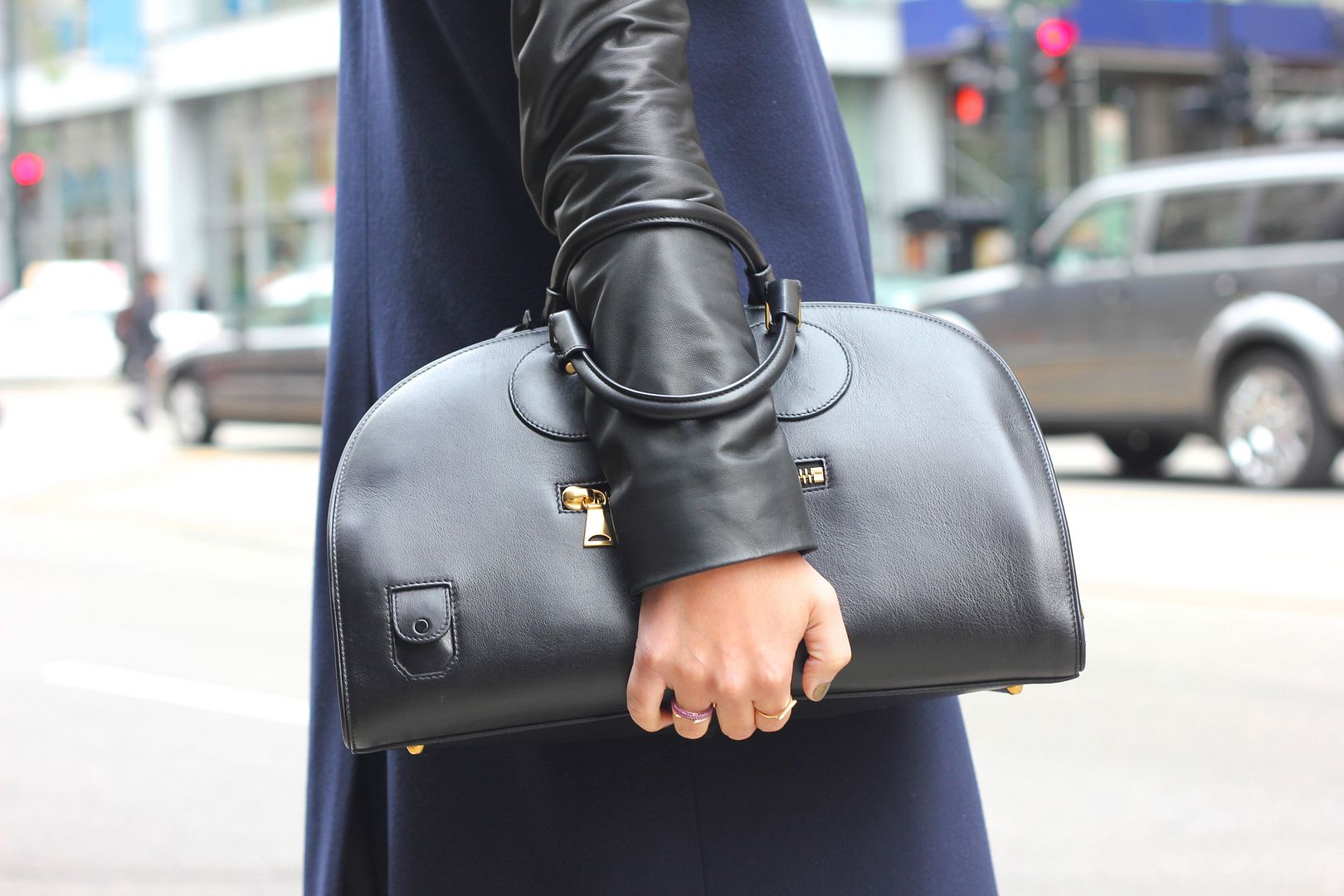 WHAT (am I wearing)
Sweater: Muppets x Opening Ceremony (no longer available). Sunglasses: Oliver Peoples. Bag: Proenza Schouler. Pants: Genetic Denim. Boots: Topshop. Hat: Eugenia Kim. Coat: Barneys New York. Rings: Dana Rebecca, Vale. Necklace: Dana Rebecca.
WHY (am I wearing it):
Anything I can do to look decent and stay warm is key to surviving in Chicago. Granted this isn't the most exciting outfit on earth but it's my typical cold weather weekend look. My go-to coat, a weird sweater (in this case, one with a Muppet on it), ankle boots and skinny jeans…it gets the job done. These photos were taken last week when my friend Jennifer and I were wandering the loop. The goals for these pictures: don't get hit by a car and get the Chicago Theatre in the background.
WHERE (can you get it):
Photos by my best friend, Jennifer Long
You might want to check out...