Now that it's officially Winter (thanks to that fun drop last week from 60 to 30 degrees…you're too funny, Chicago), it's time to get in that cold weather (and holiday!) spirit. But where to begin? Well here's what I'm feeling this season.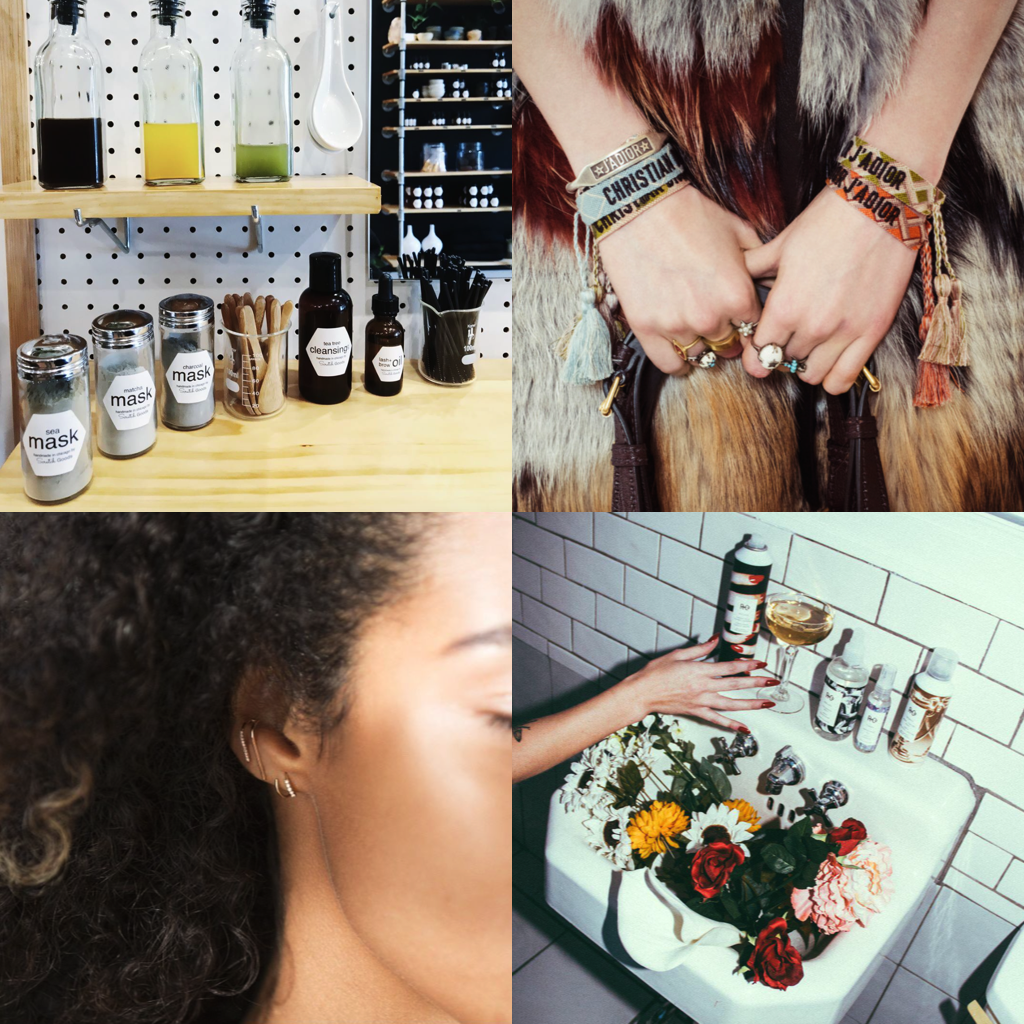 FASHION: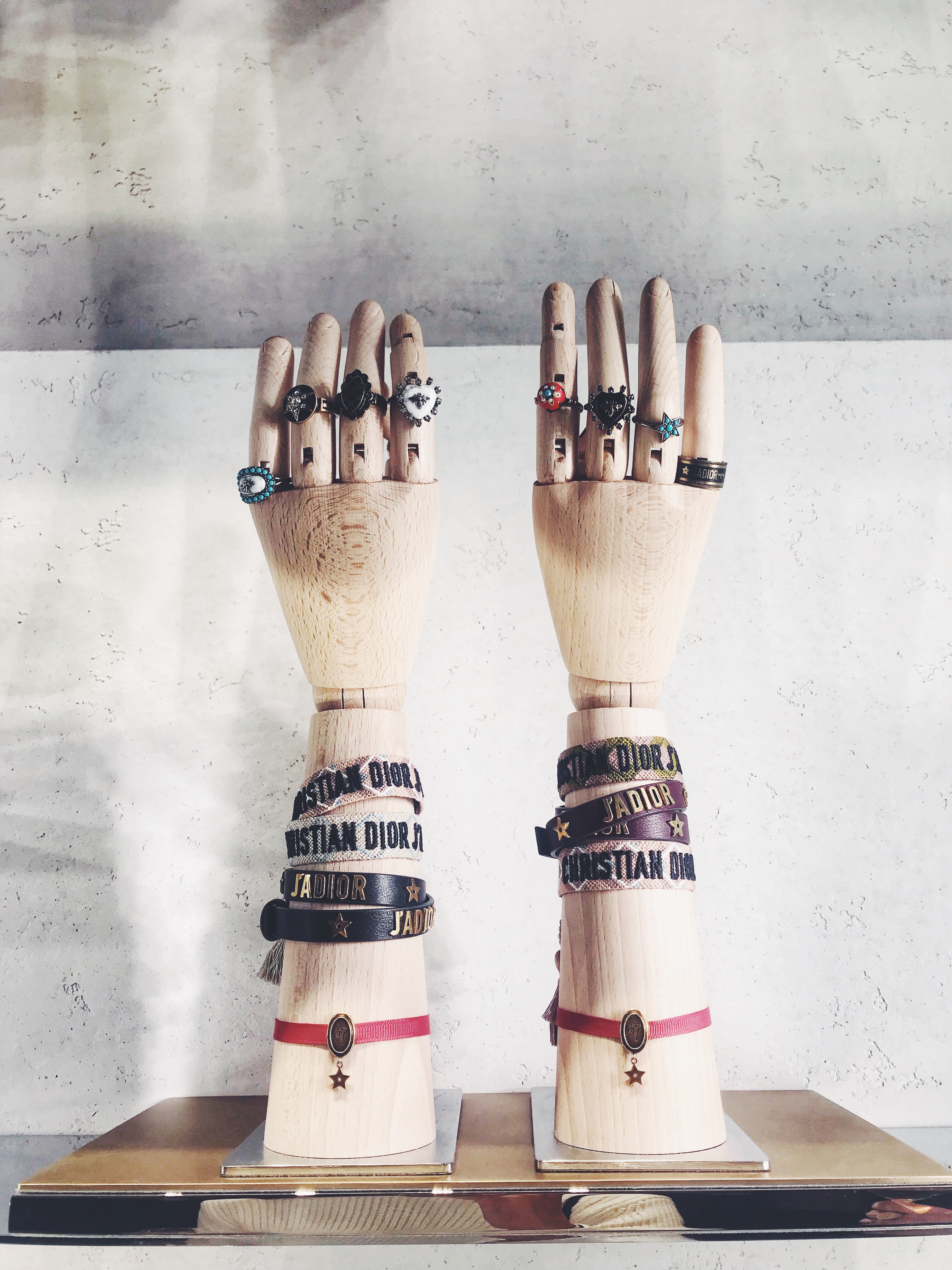 Save
What better way to solidify your friendship than with some Dior friendship bracelets? They come in sets of two so it's really the perfect gift for you / your bestie this holiday season 🙂
Everything I love captured in one photo — my pups getting festive for the holidays + my G by Giuliana gold puffer. I never knew how much I could love a puffer before this one. Typically they're boring and bulky, but this one will not make you look like the Michelin man…and I promise the compliments will keep on coming.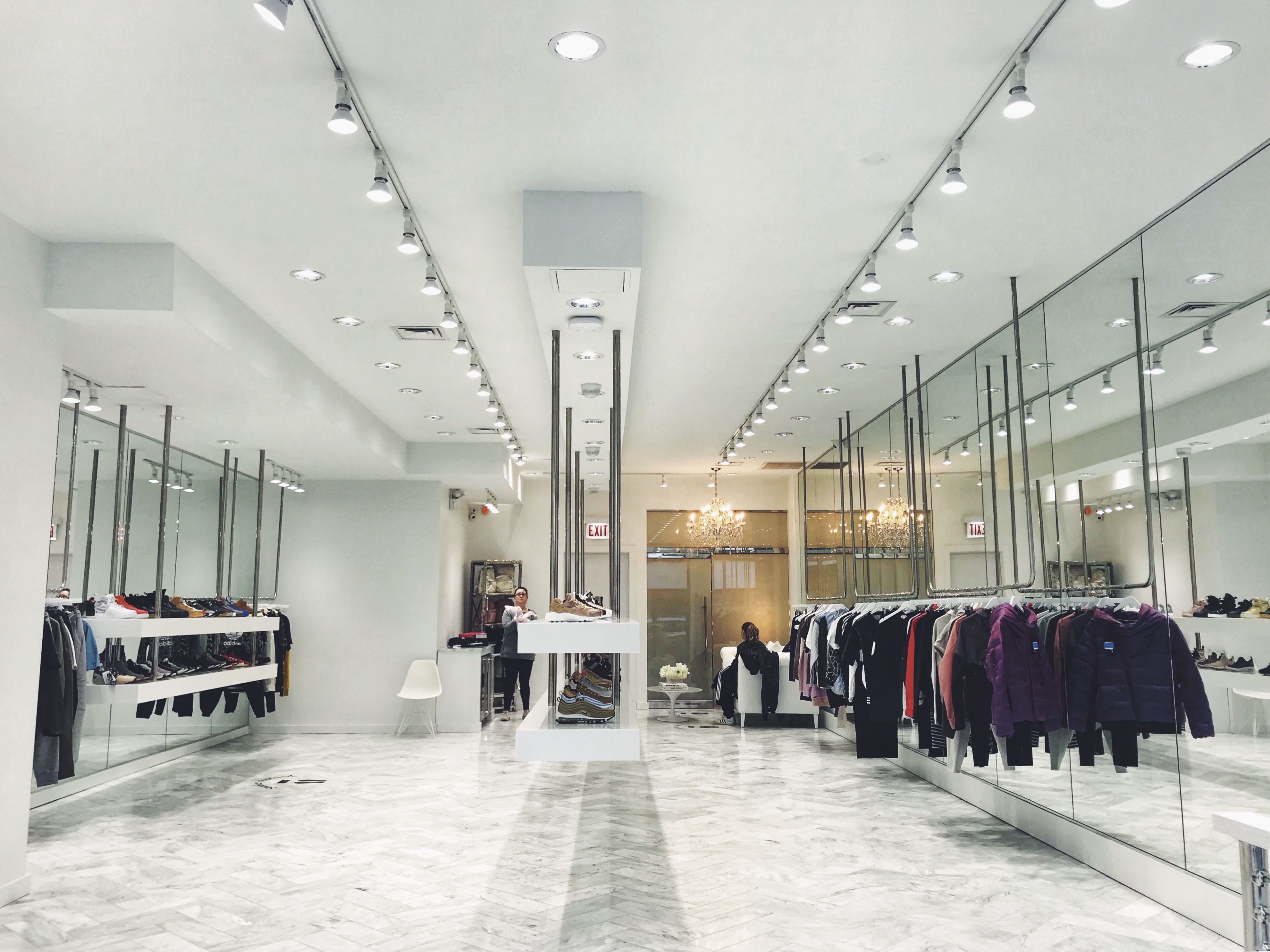 Pretty much everything I wear on a regular basis can be found at POGO — a new "Athleisure boutique" (if you will) that just opened in Lincoln Park. Not only is it Instagram worthy (anything with white marble, right?) but their merch is ?. Nike, Adidas Originals, Comme, Public School…they have it all.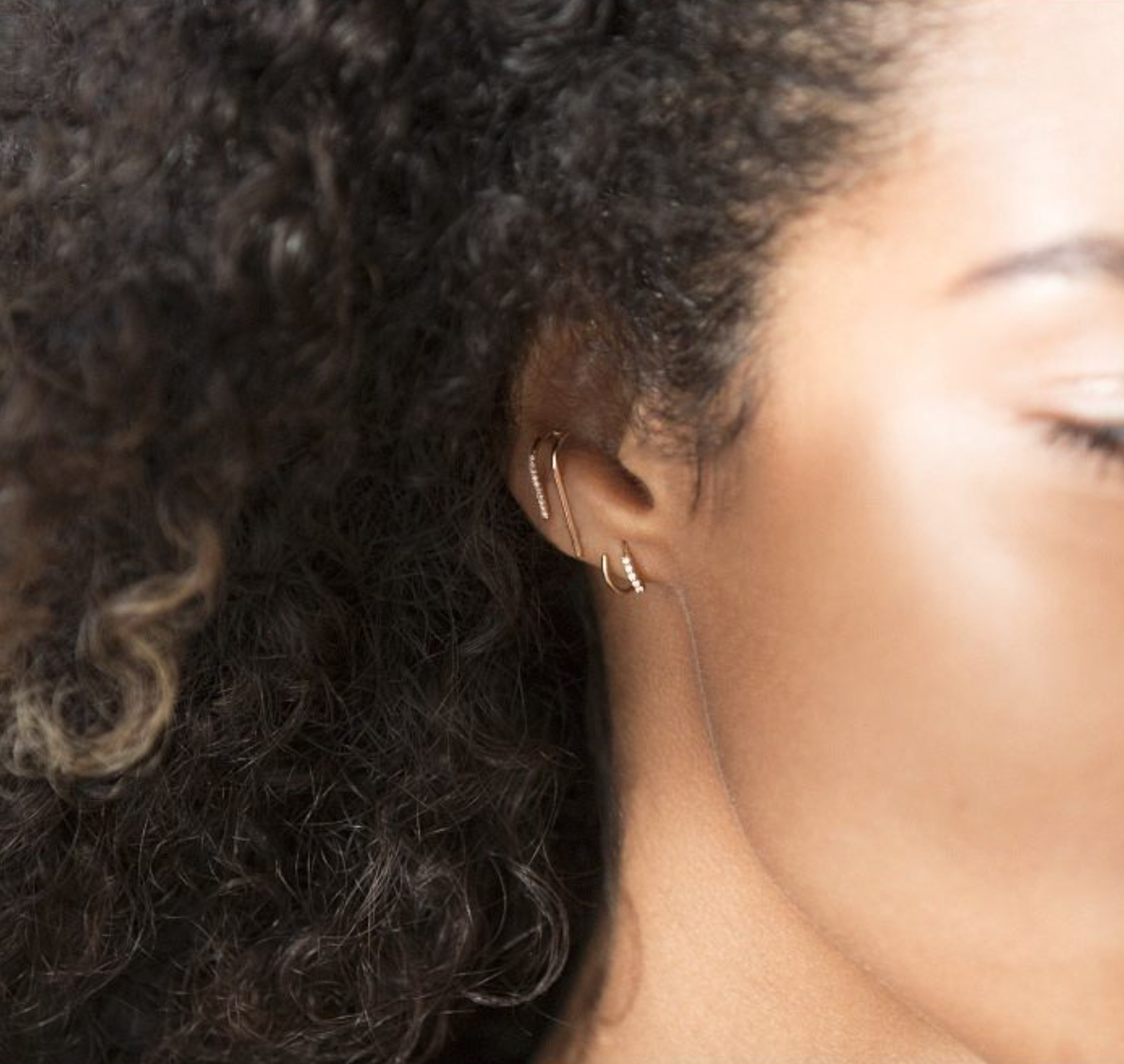 I can always count on Net-a-Porter to help me discover new brands / designers. And my latest discovery? Sansoeurs — THE definition of ear goals (even made TWO appearances on my holiday wishlist this year…so hopefully it will make an appearance on my ears post 12/25 ?).
BEAUTY: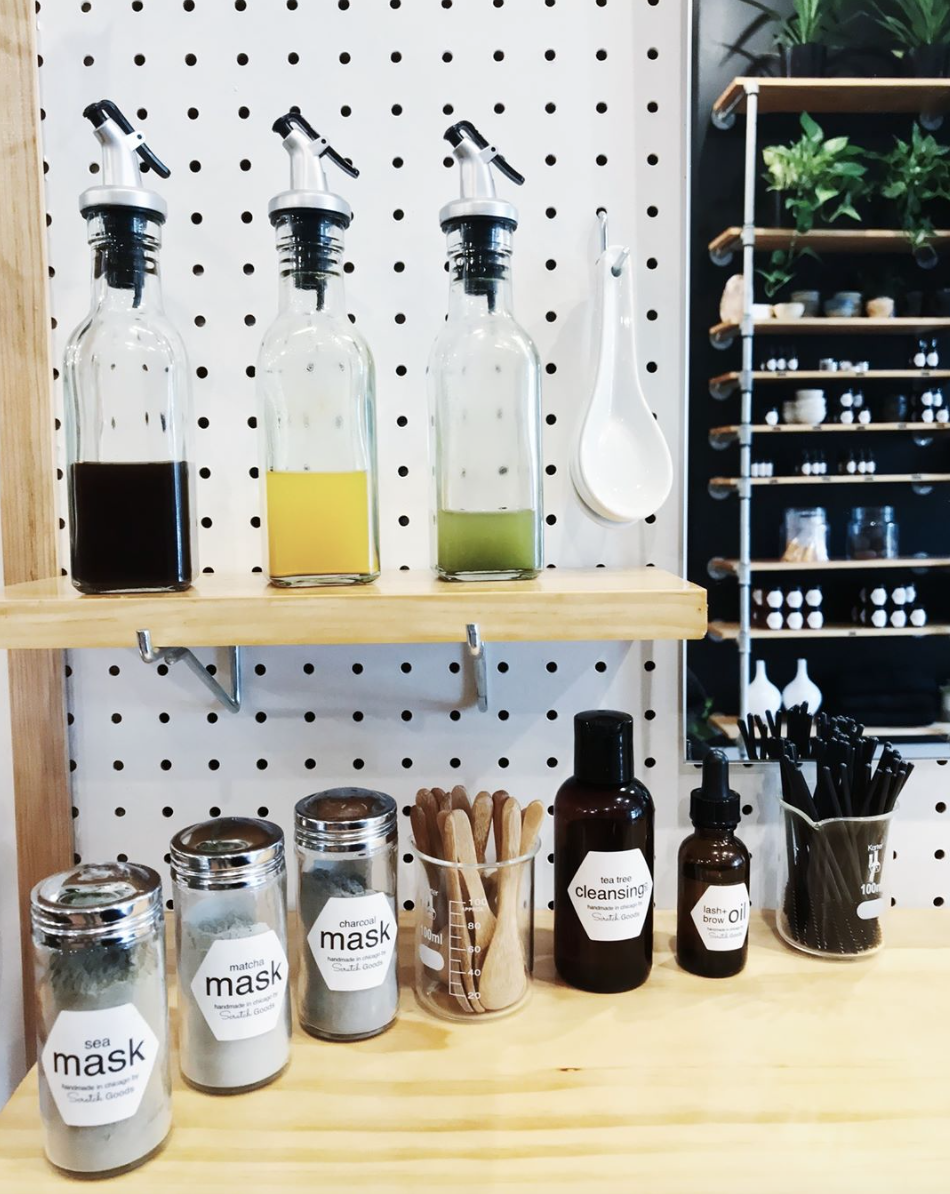 I'm all for natural beauty products and it really doesn't get more pure than Scratch Goods — food grade ingredients all for your skin to (literally) eat up. Not only do I love their products (their body oil is really saving me this winter), their mask bar at their West Loop location is such a fun thing to do with girlfriends (PLUS it's actually effective). I've been struggling with skin issues for about 5 years now. I've tried almost everything (organic, prescription, DIY, you name it, I've done it) and the only thing that has cleared my skin has been this mask bar! You get to choose from three of their mask bases (pictured above) and three liquids they're always changing up (like Dark Matter coffee or a juice concoction).  You can mix them all or just a few…totally up to you. I don't know if it's the mask itself or that combined with the pre and post prep with all the Scratch Goods products, but my skin has never looked better since I've gone to the mask bar. Now I just bought the Charcoal Mask (which is what I have mainly used for my masking at Scratch Goods) so fingers crossed this is the answer to my skin problems!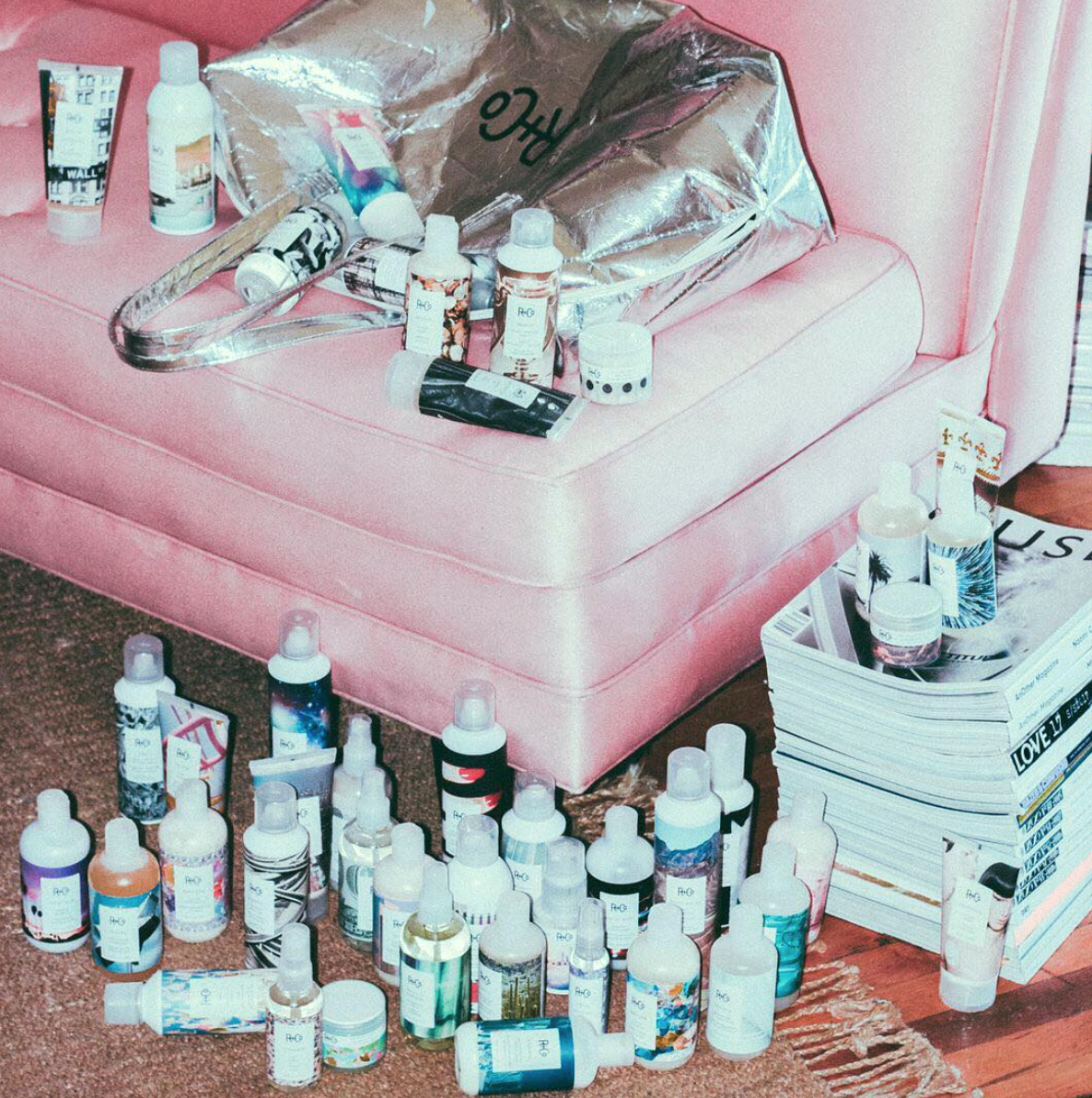 Not sure why, as someone with naturally frizzy hair, it has taken me so long to try a smoothing shampoo / conditioner…but hey, better late than never right? I typically go for hydrating products but my hair would still be frizzy. A few months ago I started using R+Co's Bel Air Smoothing Shampoo & Conditioner and I haven't had to deal with frizz since (even tested it out in some humidity while traveling!) I couldn't believe it. I also use the High Dive Moisture + Shine Creme which makes my hair super soft. The combination of those three products and I've never been happier with the look and texture of my hair (finally ?).
WELLNESS: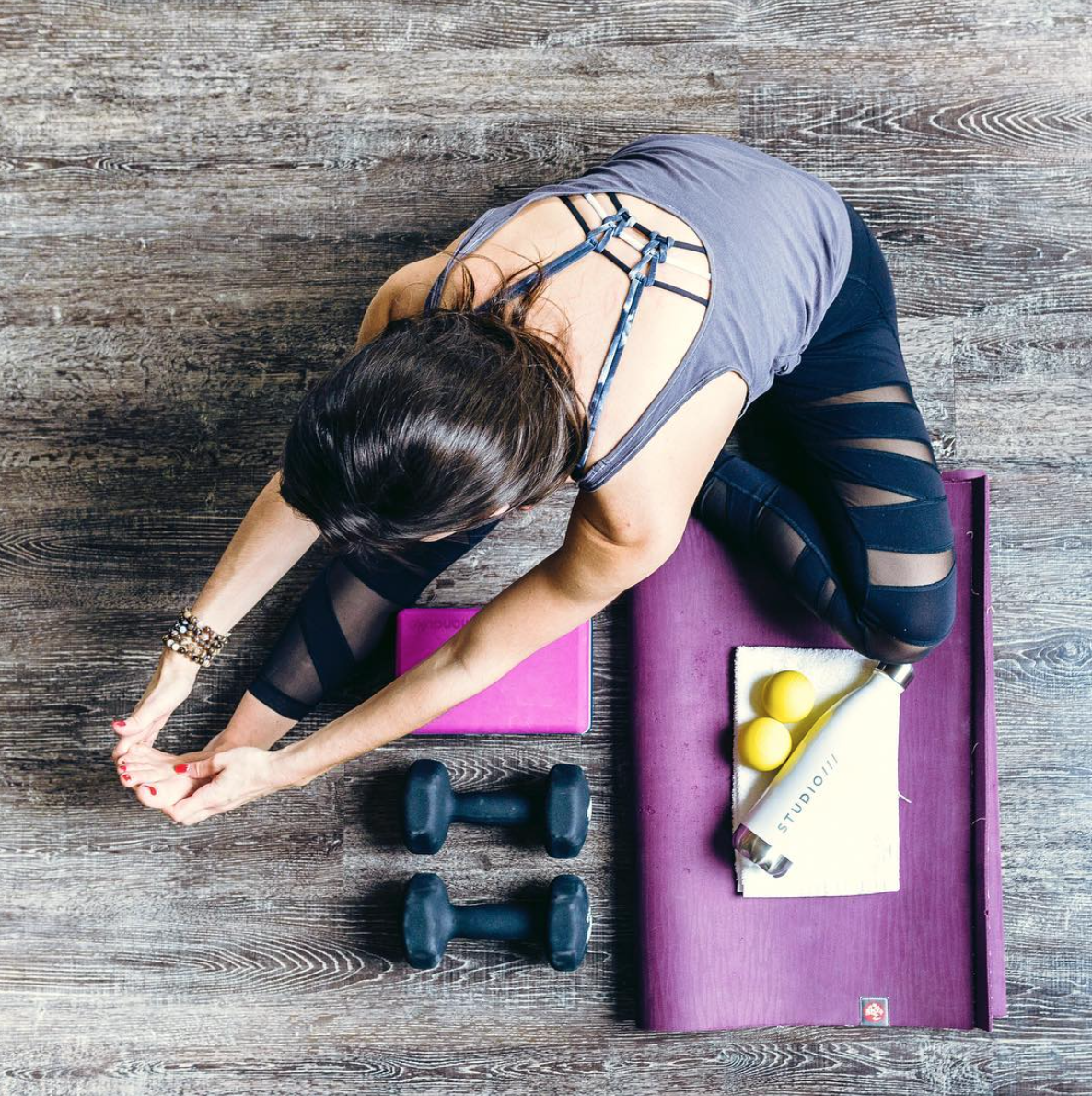 I've been working out at Studio Three for almost a year now (cycling, interval training and yoga in one building — what more do you need?) and as much as I love all their classes, my new favorite is 3×3. What I love about this class is that it works every muscle group (without taking a toll on your body) AND you do it in 40 minutes. It's 3 upper body, 3 lower body and 3 core exercises you do 3 times (hence 3×3) and you're done before you know it. I'm all about efficiency so this is really my ideal workout!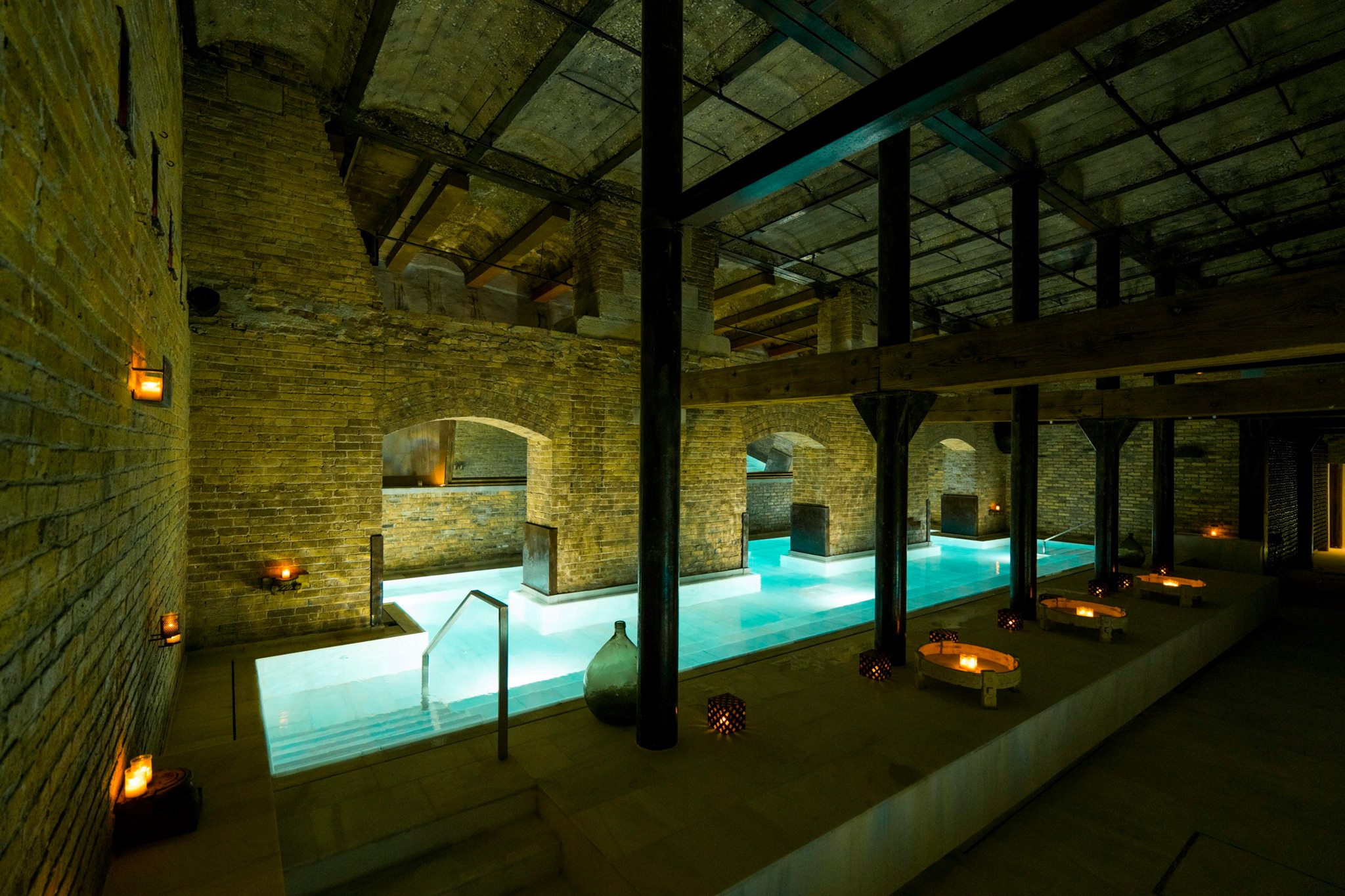 If I could pick a #1 for this post it would be Aire Ancient Baths. I'm all for unique experiences and this was honestly one of the coolest things I've ever done. The company started in Spain with this idea of an ancient bathhouse. They're now all over the world and just expanded to the US with locations in New York and Chicago! The standard "thermal bath" gets you access to all their baths (which are more like small pools) at various temperatures. My two favorites were the salt bath (which has as much salt as the Dead Sea, so you just float) as well as the indoor / outdoor where you literally can swim outside to this beautiful waterfall. I was skeptical of that one as I get cold very easily but as long as you stay in the water (which is nice and toasty) you're golden (and I did this in 20 degree weather). They also offer massages and signature experiences like a Wine Bath (which I am dying to try) and Himalayan salt exfoliation to name a few. All I can say is that words don't do it justice — you just need to check it out for yourself! It's fun to do with a friend or a group, on a date, or you can even rent it out for a party / special event. Basically I want to live there so if you ever need someone to go with, I am always in!
FOOD: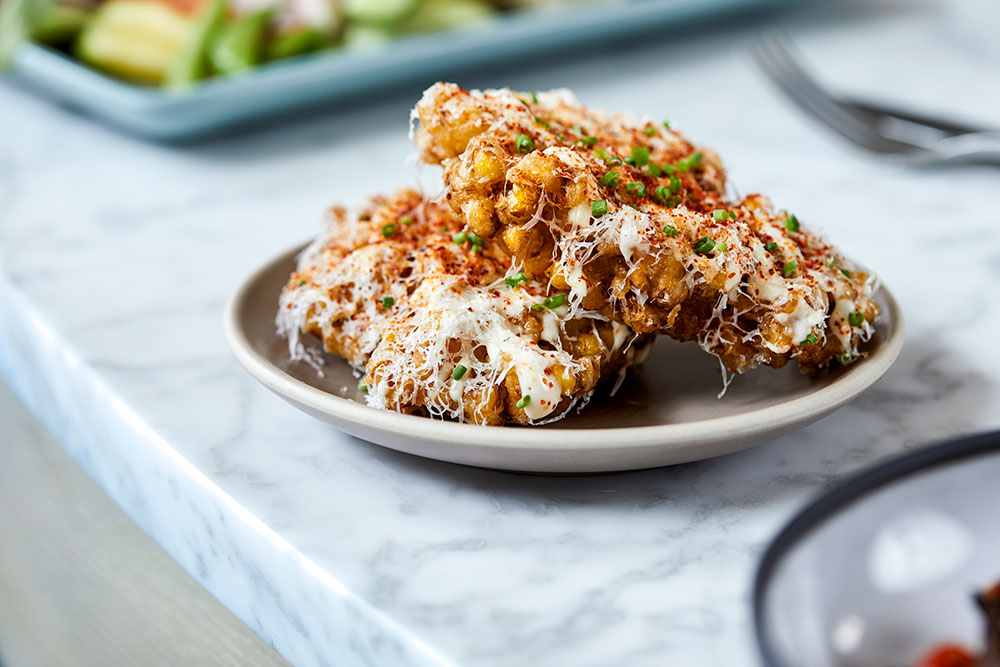 I go out to eat way more than is healthy or financially responsible for any one person BUT that means I get to test everything out and share all those that are worth while…with you! Hands down the best restaurant I've eaten at in 2017 is Proxi. It really just has everything going for it — stunning interior, fantastic cocktails (their take on a Negroni, called Europeans in the Tropics, with a coffee ice cube is one of the best cocktails I've ever had) and ridiculously tasty food. My favorite dish has to be the Tempura Elotes (pictured above). It's like a combination of Elotes and waffle fries. How could you not be sold? Other star dishes: Shaved Zucchini, Raw Tuna and the Grilled Chicken.
Save
SaveSaveSaveSave
SaveSaveSaveSaveSaveSaveSaveSaveSaveSaveSaveSaveSaveSaveSaveSave
SaveSaveSaveSaveSaveSaveSaveSaveSaveSaveSaveSaveSaveSave
SaveSaveSaveSaveSaveSave
MUSIC:
Wonder what I've been listening to all year? Here's 5 hours and 44 minutes of my most played songs of 2017.
—
Looking forward to some 2018 vibes, but in the mean time…
Images via Instagram
SaveSave
SaveSave
You might want to check out...