So today's my first day back in Chicago. Saying I'm jet lagged is an understatement. And looking at these pictures is making me question why I ever came back. BUT, on the bright side I still have exactly one week to try fried chicken pizza and I'm reunited with my guy (also this guy).
In the mean time, here's a few photos taken along the Bondi Beach boardwalk, which has some really incredible street art (obviously, this one's my favorite though #puglife).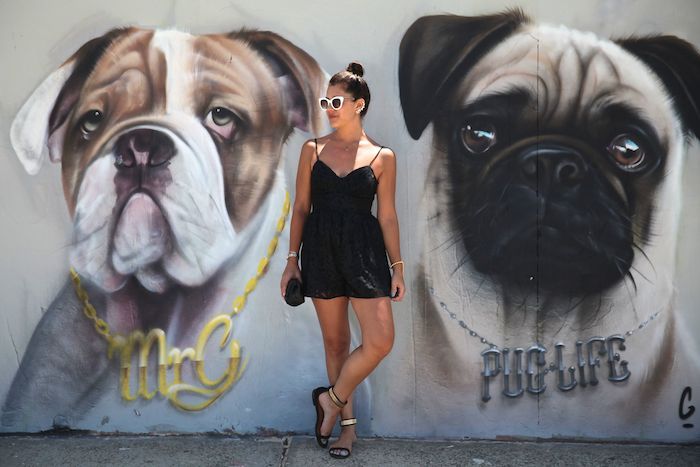 Clearly I'm really enjoying this…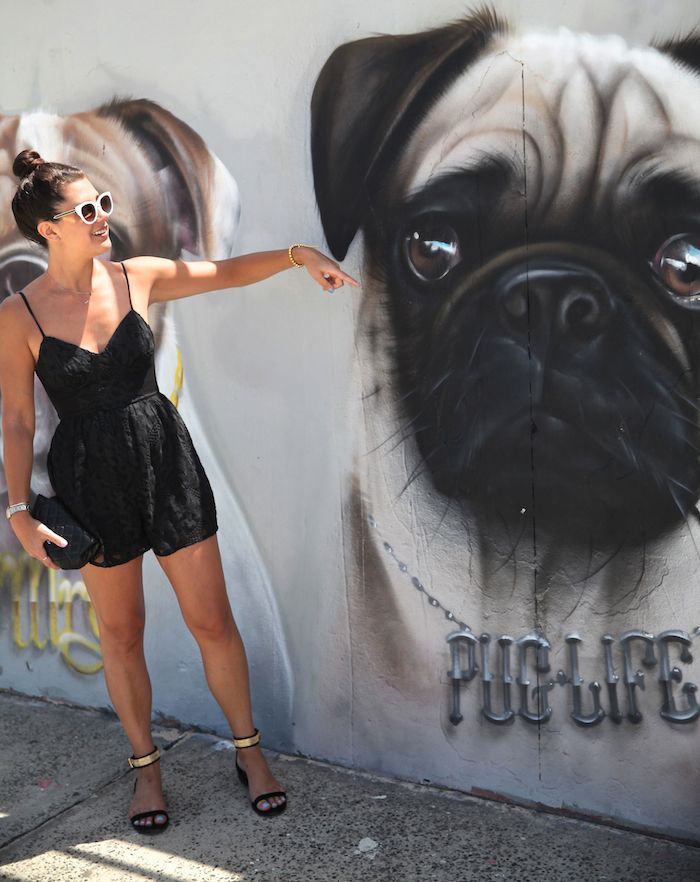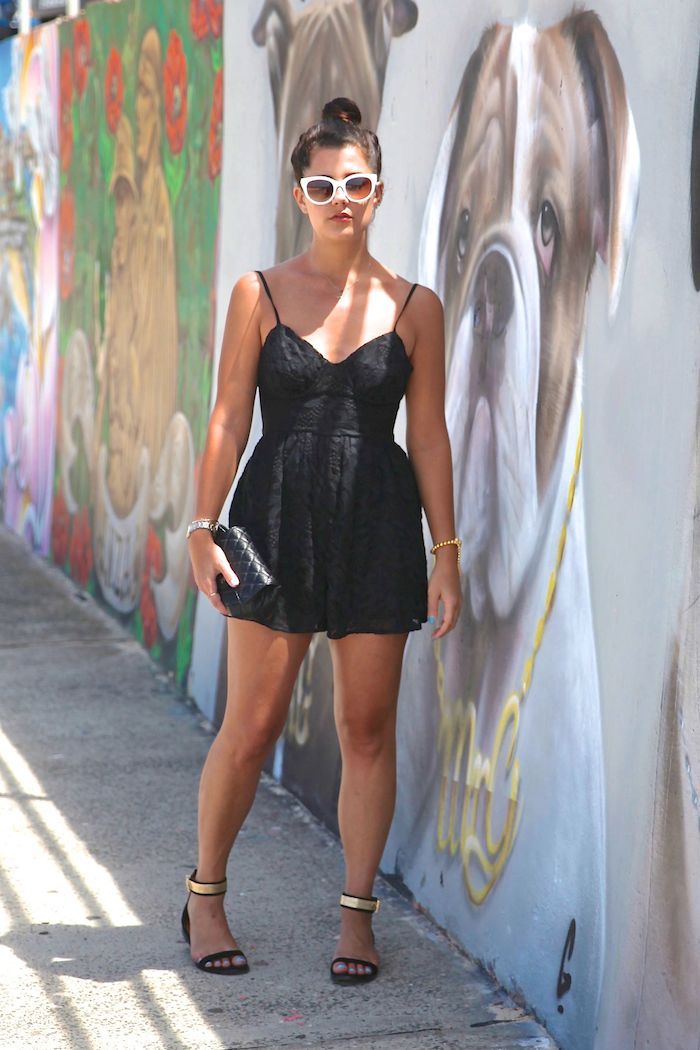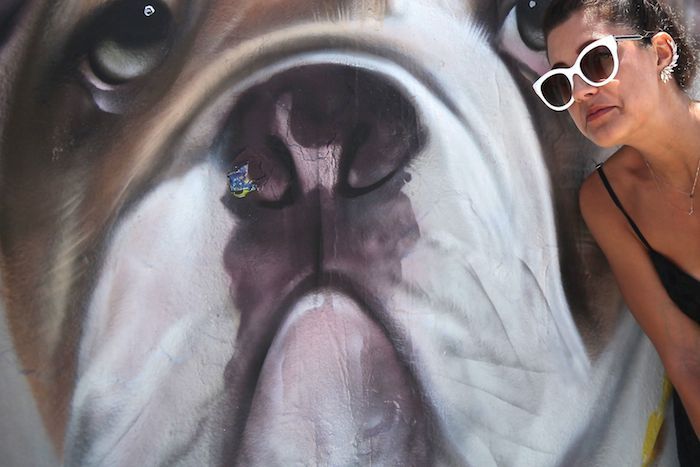 My attempt to make matching faces…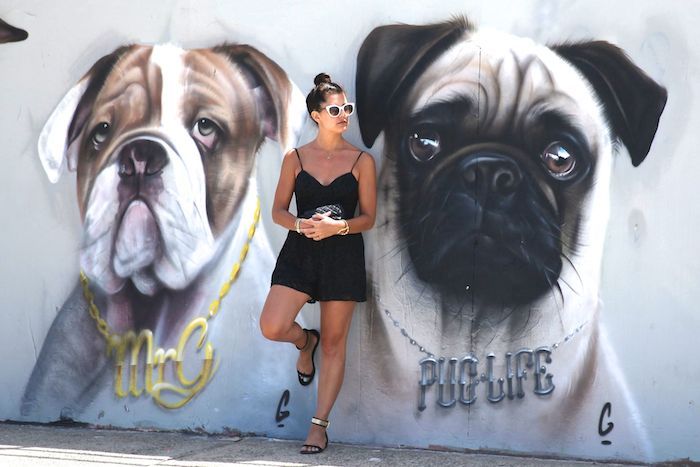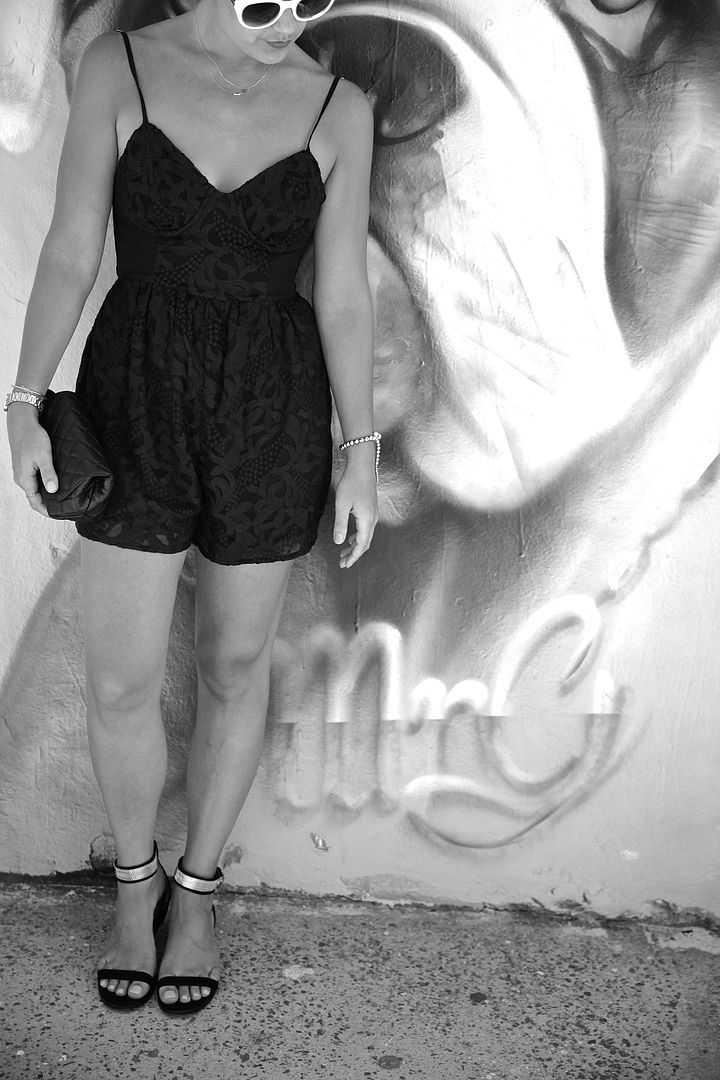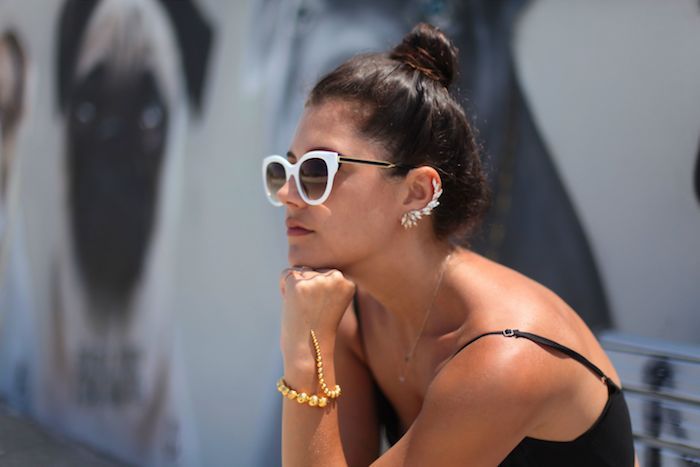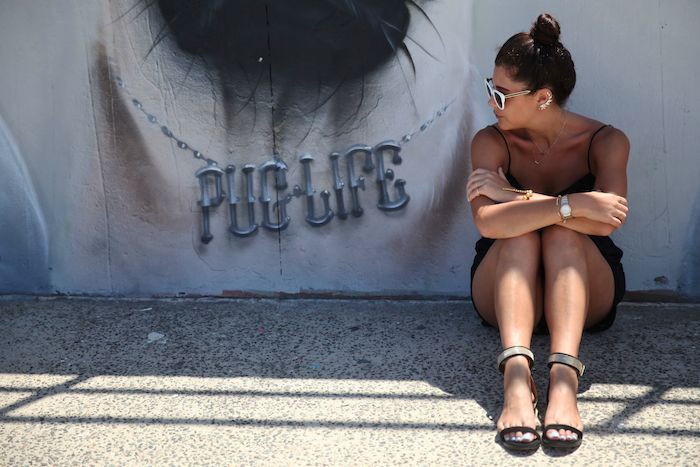 WHAT (am I wearing):
Romper: Zimmerman. Sunglasses: Thierry Lasry. Shoes: Givenchy. Bag: Chanel. Necklaces: Dana Rebecca. Ear Cuff: Ryan Storer. Bracelet: Paula Mendoza.
WHY (am I wearing it):
First a Zimmermann dress, now a Zimmermann romper…looks like I've become a Zimmermann fan. I don't wear rompers all too often but when I came across this one, I thought it was a nicer option that I could dress up or down. I wore it earlier this week for one final day of shopping in Sydney. To dress it up while still keeping it casual, I look to the gold ankle strap Givenchy sandals. They're the perfect mix of fancy and laid-back. I wanted to spruce it up with some jewels so this funky Paula Mendoza bracelet and FINALLY some Ryan Storer just had to make an appearance. But have you noticed anything that looks extra strange about these photos? Because my hair looked like this last time, I figured I should probably put it up (which I never do…because it's one of my many non-talents). Thankfully I was with a friend who can do everything and now for the first time — a WWW post with a top knot. I guess I went there…
WHERE (can you get the look):

Photos by Eva Daiberl
You might want to check out...