Whenever the question "what's your sign?" arises, I'm sure you've always thought to yourself "hmm I wish I had some kind of accessory to enhance my answer." And of course none other than Charlotte Olympia has already thought of this.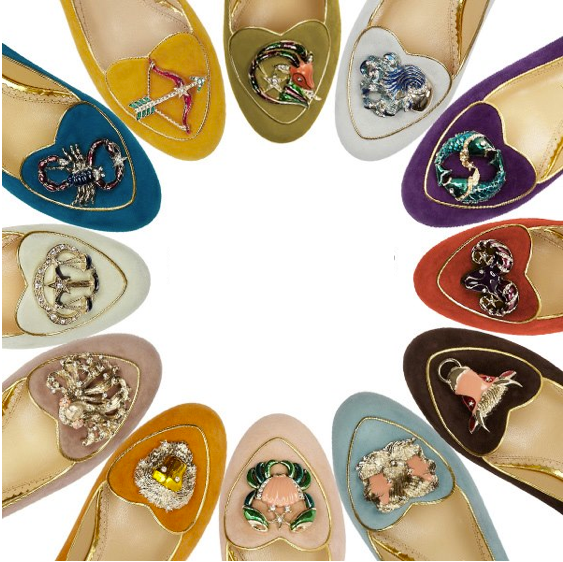 If you're a Charlotte Olympia fan like myself and enjoy a good astrology lesson (and by lesson I mean purchase), then I think you're going to be a fan of her new zodiac flats. But if that isn't enough for you…she also did a line of zodiac clutches. Although I'm a Gemini, I'm personally a fan of the Cancer clutch. Basically because I think it's weird to put a crab on a bag and I'm all about weird. But if I were to do this zodiac fashion thing. I would do it right. Why match your shoes to your bag when you could pick your sign + your rising sign (which I still don't understand what that is because I really don't follow this stuff all that closely)?
This is what mine would look like.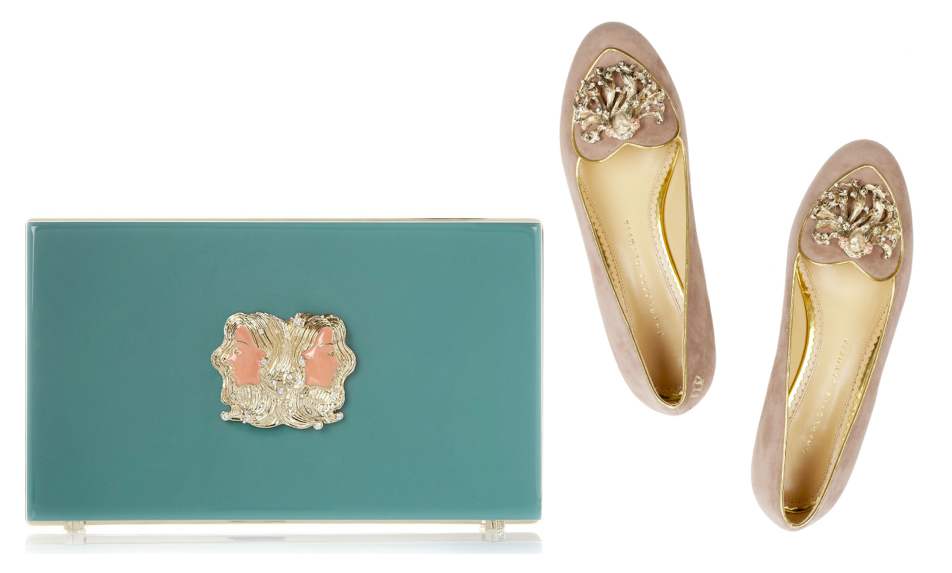 Apparently my rising sign is a Virgo. I have no idea if that means you love me or you hate me but I know the Gemini thing never goes over well with a crowd. "Ohhhh you're a Gemini?" (cue: raised eyebrow). If you're all about astrology then I'm sure you're thinking the same thing and questioning why you ever read this blog in the first place but at the end of the day, it's just a sign and I'm only human…right?
So if you want to give yourself a stylish astrology lesson, shop the Charlotte Olympia collection here.
Photos via Net-a-Porter 
You might want to check out...