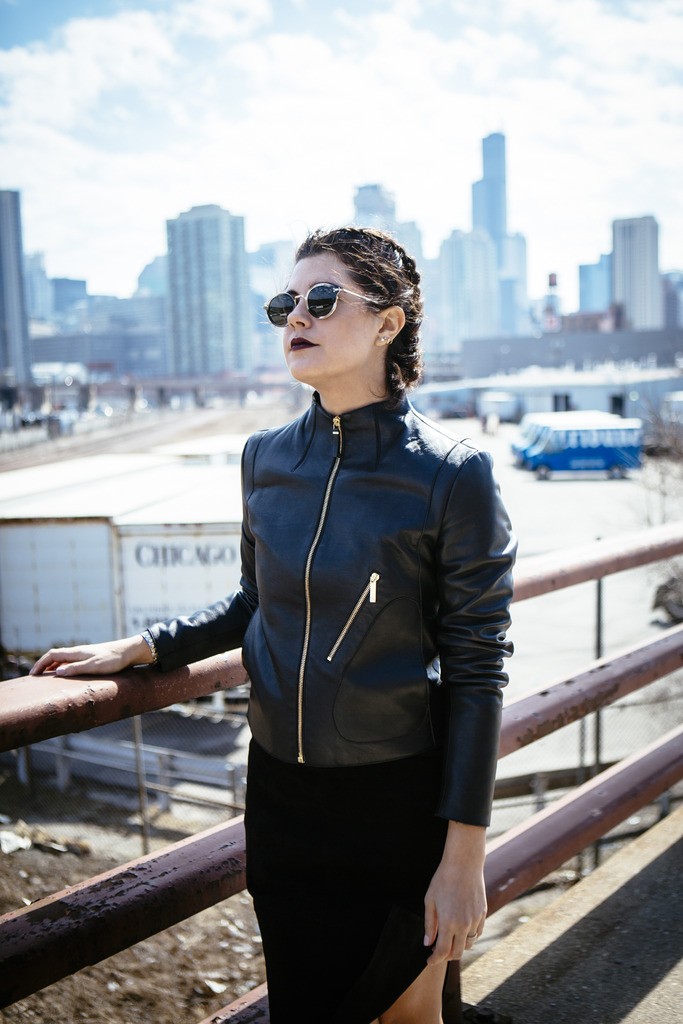 I made a Twitter account in college to stalk celebrities (this is when Ashton Kutcher was THE celeb to follow on Twitter…does that age me?) but once I realized the fashion presence on the social media site, I lost interest in Ashton's Coolpix (sorry Nikon) and I started following my favorite designers, magazines, and stores. When I finally had the courage to post my own tweets, the only thing I could think of was to post about interesting things I found online and style tips in under 140 characters. After doing this for a while I was sick of Twitter limiting my thoughts so then somehow ChiCityFashion was born. This was an extension of what I was already doing on Twitter along with red carpet commentary, fashion happenings in Chicago, trend reports, etc. Now I really just write about whatever I want, always with a fashion twist and damn it feels good to be a gangster be able to do that.
It's pretty cool that other people have taken a liking to ChiCityFashion. I didn't tell anyone about this site for three months when I first started so the fact that people like you read my blog, leave comments and actually listen to what I have to say is a very awesome feeling. So thank you for that.
Basically if you like fashion, food and/or have a sense of humor…you'll probably like ChiCityFashion.
My name is Jena Gambaccini. I live in Chicago. I have a shoe addiction, an unhealthy obsession with Proenza Schouler and pretty much all I talk about is food. So if we ever meet, I guarantee you'll be hungry within the first five minutes of our conversation. But seriously though…
I truly believe in the power of getting dressed. When you look good, you feel good…and who doesn't want to feel great? My goal is to inspire both men and women to take it to the next level when it comes to style. Trust me…it's totally worth it. That was one reason I started this site and the other was to showcase the fashion we do have in Chicago while also writing about other aspects of the industry. My love for both Chicago and fashion is the entire reason I made ChiCityFashion.
My take on life — we wear clothes everyday, so why not have fun with it?