This week on Gilt, you can shop your favorite trends, looks inspired by fabulous style icons, and essential wardrobe pieces…all in one convenient place!
Not only can you shop by designer and get the most amazing pieces for up to 70% off retail prices but you can shop by these hand picked "boutiques," courtesy of the wonderful Gilt Groupe staff.
In Love With: Fashion Trends Sale Series – Gilt is showcasing some of their favorite trends this year with inspired looks such as Ladylike, The Blues, and The 70s Continues.
Ladylike (2/13)- We probably have a certain '60s-set tv show to thank for the widespread resurgence of the era's classically elegant silhouette, but no matter where it came from, this trend works for any season. Think boxy cardigans, curve-hugging sheath dresses, and precious little clutches.
The Blues (2/14)– From deep, saturated indigos to the palest smoky blue, and everything in between, you can choose from an array of blue hues that will instantly add a little something extra to your wardrobe. Slip on a frock in the shade of your choice, or add a pop of the hue to your shoe collection with a fun marine-blue booty or demure navy flat.
The 70s Continues (2/15)- Blousey hippie tops, platform wedges, and slouchy boho bags are just a few of the things that make the '70s look one of my favorites to wear. Treat yourself to a flatter-all-figures accessory to add some flair to your wardrobe, or go all out with a curvaceous jumpsuit worthy of a full-fledged disco queen.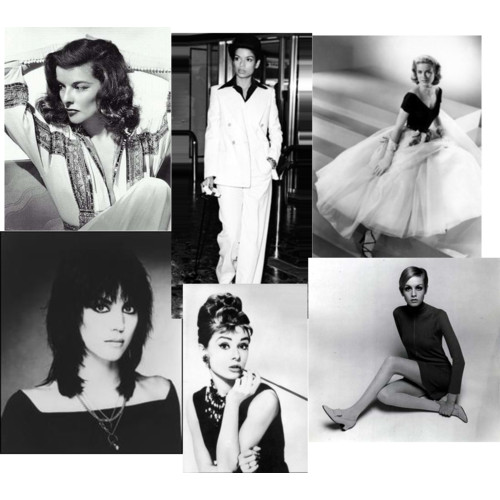 Style Icons Through the Ages (2/17)- Katharine Hepburn, Grace Kelly, Bianca Jagger, Joan Jett are all style icons that we have admired throughout the years. Now you can shop the look of these fashion inspirations and work their iconic styles into your wardrobe.
Wardrobe Essentials: Everything You Need (2/19)- I'm all for impulsive shopping, but there's also something to be said for starting the new year off right and hitting the reset button on your wardrobe. Come back to Gilt for all-new style essentials, from the cardigan and everyday dress to the black bag and more.
And now for the designer sales I'm most looking forward to…

See by Chloè (2/14)– Younger sister to the venerable French powerhouse Chloe, See by Chloe features a younger, edgier aesthetic that's perfect for the rock 'n' roll chick with a heart of classic chic.
Reem Acra (2/16)- Acra's signature intricate beading, ornate embroidery and show-stopping shades make for bold frocks destined to land you best dressed at any event. This sale can help you channel your own star style with embroidered sequins, metallic gowns, and more.
Only Gilt members can access these sales, so join now and get shopping!