During fashion week in New York, I met with the lovely Meg Moore of the Pioneer Press to discuss all things fashion and Chicago. And today my interview is published in 19 of the Pioneer Press papers! I'm so thankful  to be included in something major like this (and being from the 'burbs I'm quite familiar with these newspapers) so I hope you'll check it out.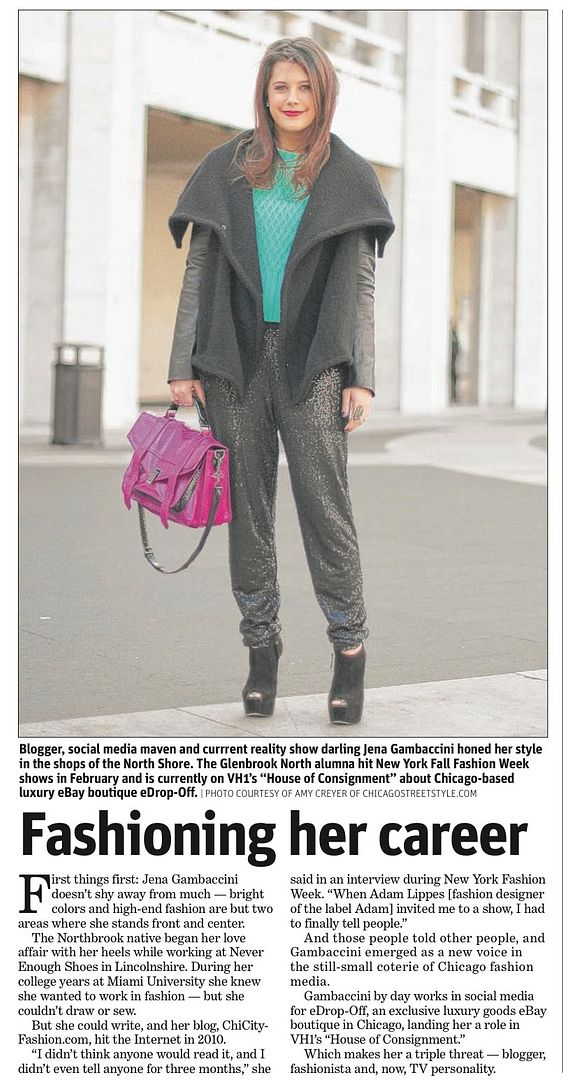 Click here to read the article online!
A special thank you to Amy Creyer for taking this photo during NYFW.