I hope you're not sick of all this red carpet talk yet, because I've cranked out ONE more post with my favorite looks of the night. Are you ready?
And my Met Gala best dressed picks are…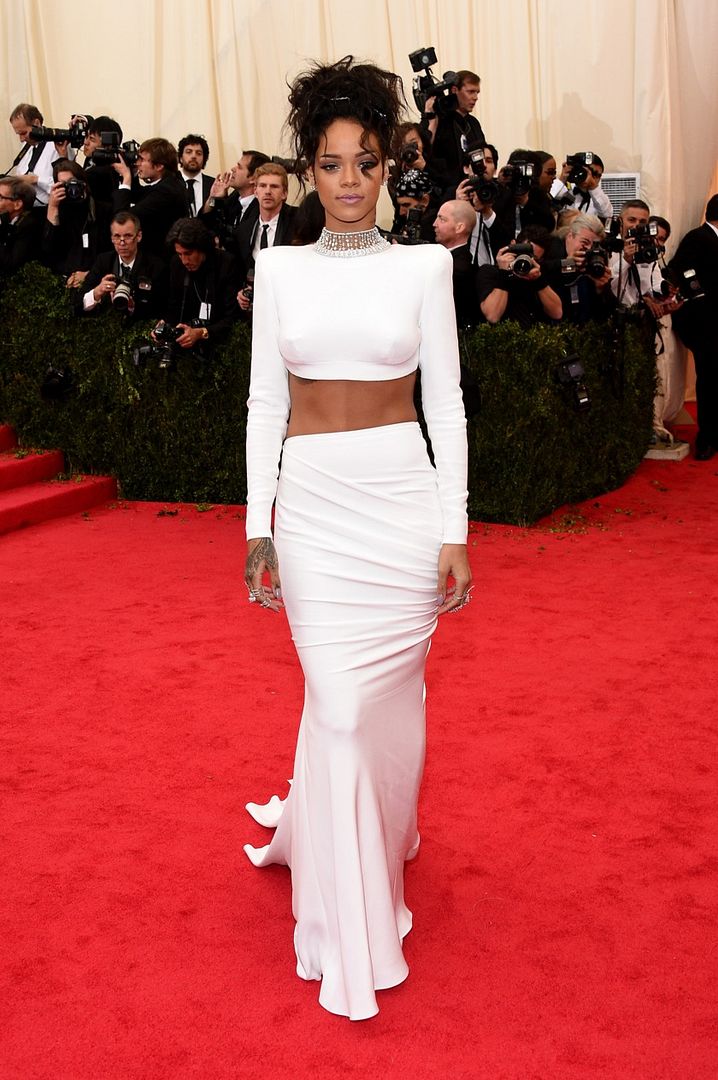 Rihanna in Stella McCartney
Rihanna doesn't seem like the Stella type which is why I was shocked to find out the designer of this dress. I first saw it when I looked at Kate Bosworth's photo (there's a lovely backside Rihanna photobomb) but I wasn't sure who it was…I just knew I loved the dress. If you're going to show some skin at a fancy event, this is how you do it — long sleeves with a high neckline. I'm not living for the hair but with this insanely spectacular look, I actually don't care about the hair (for once).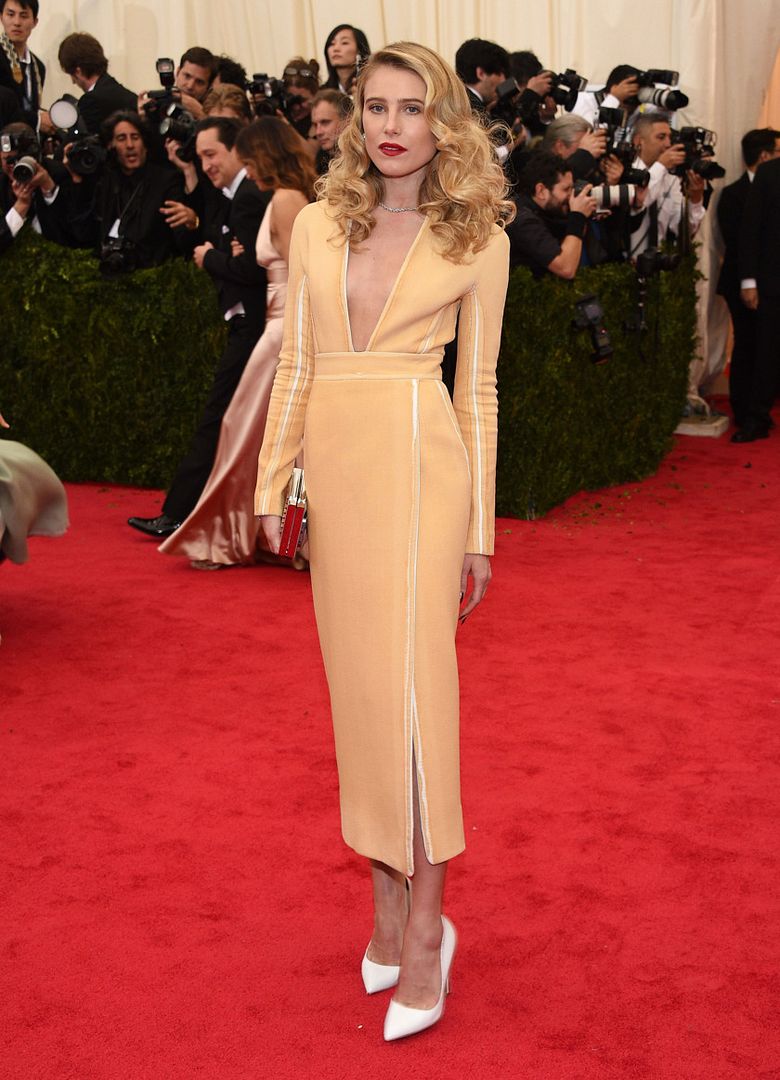 Dree Hemingway in Proenza Schouler
Regardless of what you're thinking, this is not on my best dressed list because it's Proenza Schouler (I actually had no idea this was Proenza until late last night after many hours of researching). Dree Hemingway has a very unique style and I like to see what she wears to these red carpet events (especially considering she wore a leather jacket and chunky platforms to last year's Met Gala). The retro vibes are just so good here. Between the dress, the hair and the makeup it's like Mad Men…but Met Men.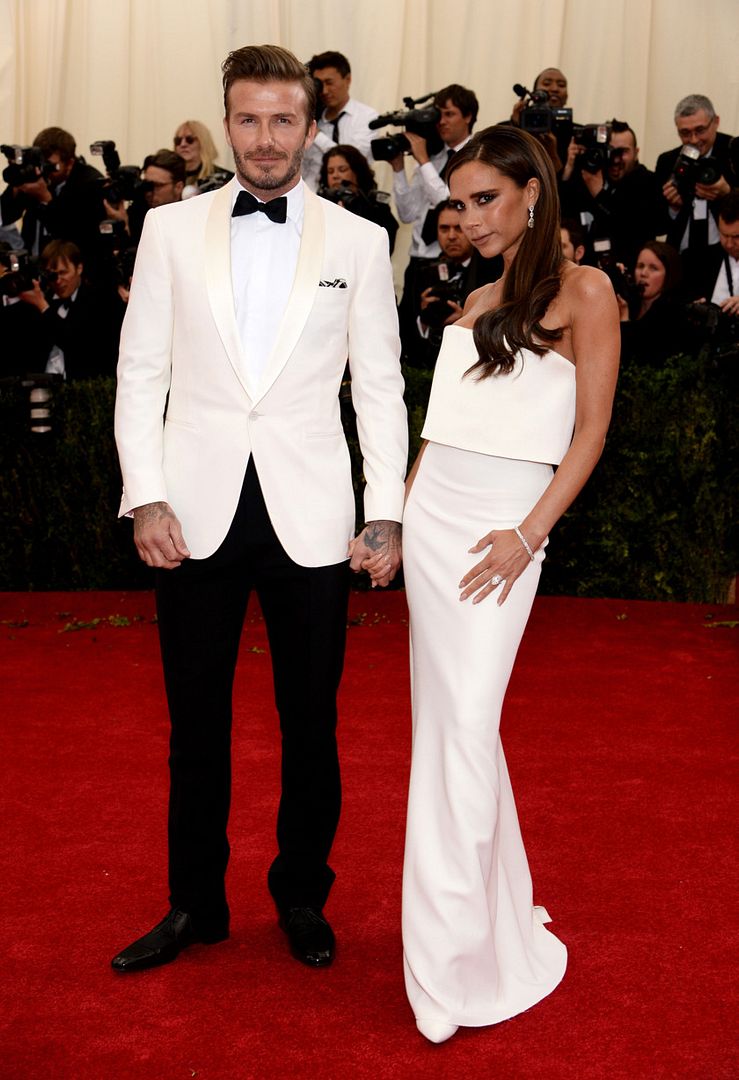 David Beckham in Ralph Lauren and Victoria Beckham in her own line
Simple and elegant. When the fit is right, that's all you need. Best dressed couple of the night.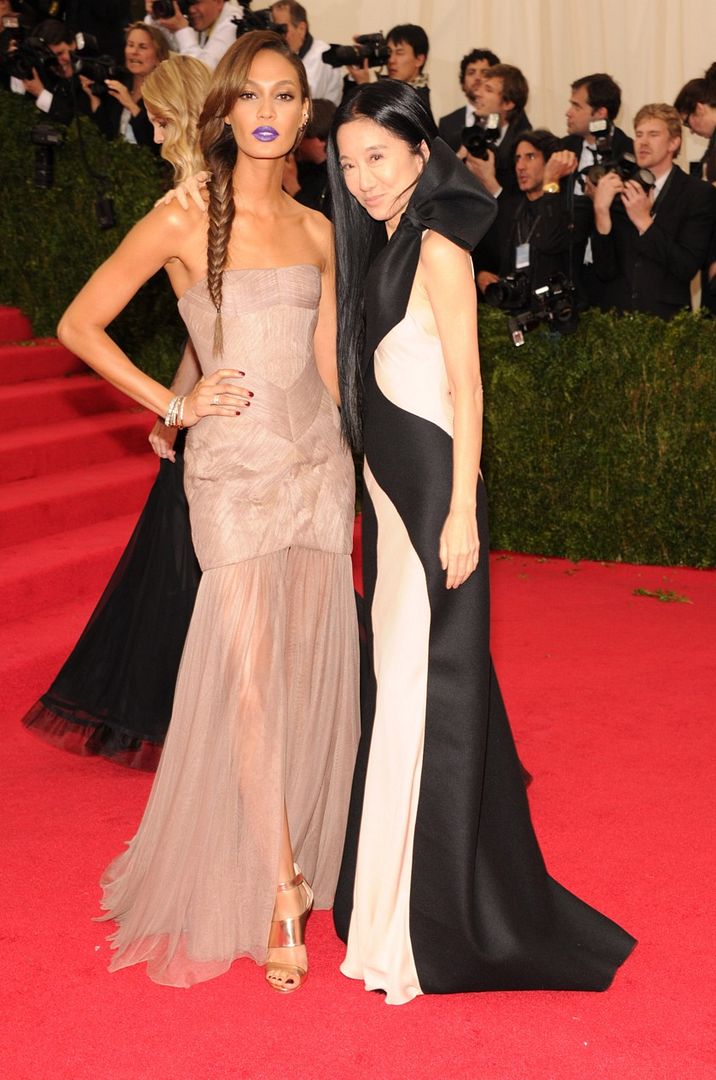 Joan Smalls in Vera Wang, pictured with the designer
The first look I really couldn't stop obsessing over last night was Joan Smalls in Vera Wang. It's pretty weird for me to like this because of my thing with strapless dresses (especially nude strapless dresses). If the hair and makeup wasn't such a statement I'd have a completely different opinion. But you know I love that balance of casual and dressy and a fishtail braid with purple lips paired with a Vera Wang gown does just that (also pretty cool she wore some Dana Rebecca…the very same day we gave Dana some CCF Love).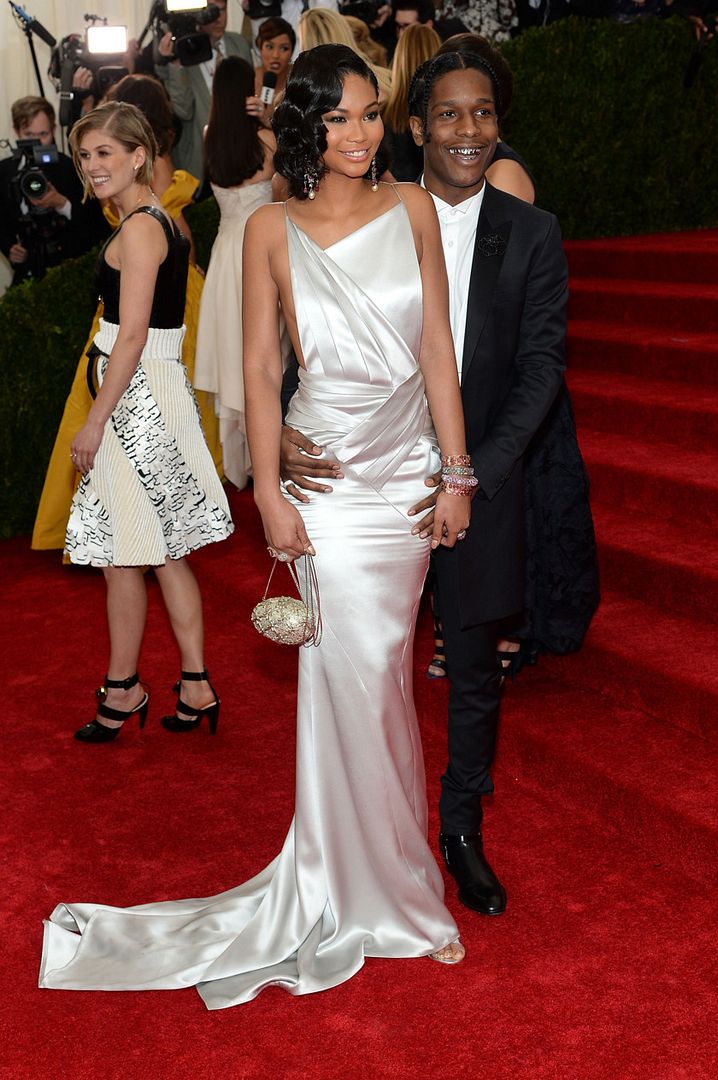 Chanel Iman in Topshop with A$AP Rocky in Topman
Although I can't really judge A$AP's outfit here because he's kind of hiding, he looks like a fool in this photo so let's focus on Chanel here. Like I mentioned with Kendall, I like how Topshop dressed several ladies last night but my favorite of the Topshop girls was hands down Chanel Iman. This is how you make that satin material I loathe so much work. It's smooth, there's something interesting going on in the bodice, the back is beautiful and it's just very elegant and cool at the same time. Now if we could just get her bf to stop smiling like that…
Charlize Theron in Dior, pictured with Sean Penn
Is it just me or does she just look like a perfect statue in everything she wears? The stripes flowing into that train are pretty fantastic. Also nice touch with the jacket (doubt it was planned but it works!)
Hailee Steinfeld in Prabal Gurung
If I had to wear a big gown, this is how I'd do it. It's flattering and effortless and I just don't see why Hailee would need to wear anyone but Prabal. They make a great team. Although I could do with different color shoes, I love the look that much…still makes it to the best dressed list.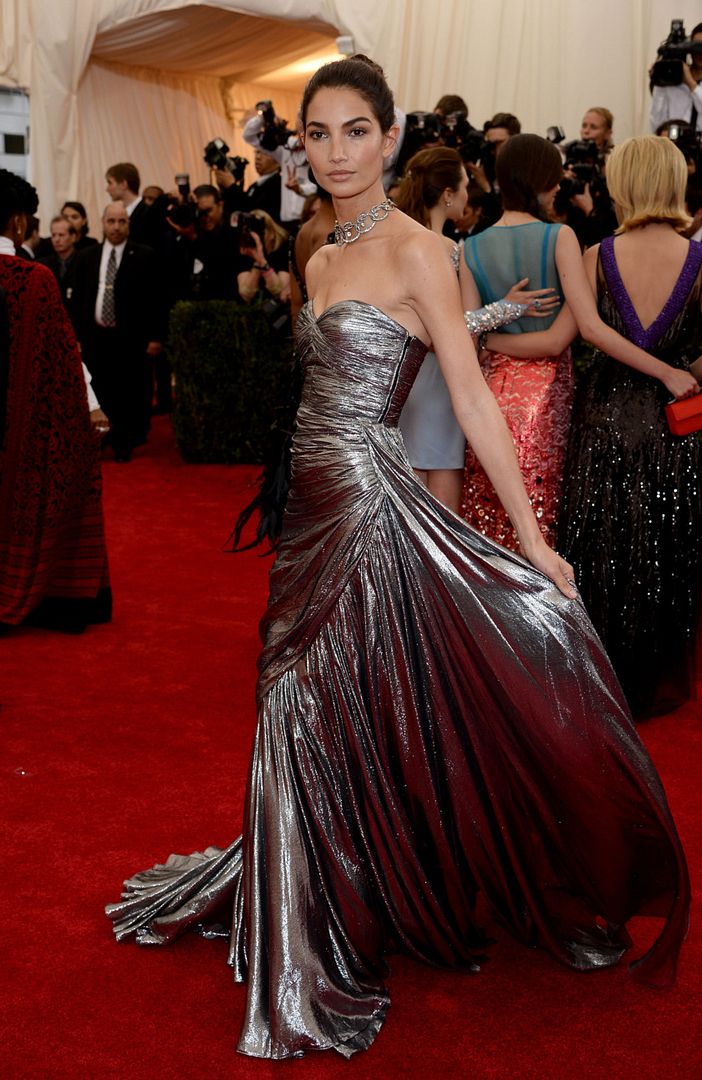 Lily Aldridge in Michael Kors
The fact that I'm loving on something strapless AND with ruching is down right unheard of. But I do love that "liquid metal" effect and due to the often terrible hair and makeup pairings when it comes to red carpet looks, I commend this for being all around well-balanced and just overall gorgeous.

Suki Waterhouse in Burberry
Again…strapless and ruching. WHAT IS WRONG WITH ME?! I kind of have a girl crush on Suki (also crushing on her full name — it's pretty baller if you ask me) so I'm pretty biased right now. I'm digging the slight color variations throughout the dress but the back is really where it's at.
—
And finally…we're done! Time to share your favorites / least favorites of the evening. Be sure to check out all the red carpet posts and leave your comments where you please.
Images via The Cut
You might want to check out...