With all the binge watching we do on a weekly, or perhaps daily, (I'm not judging) basis, we owe it to ourselves to watch the Emmys, right? But now that we all know who won what, let's get to the important stuff…like who wore what.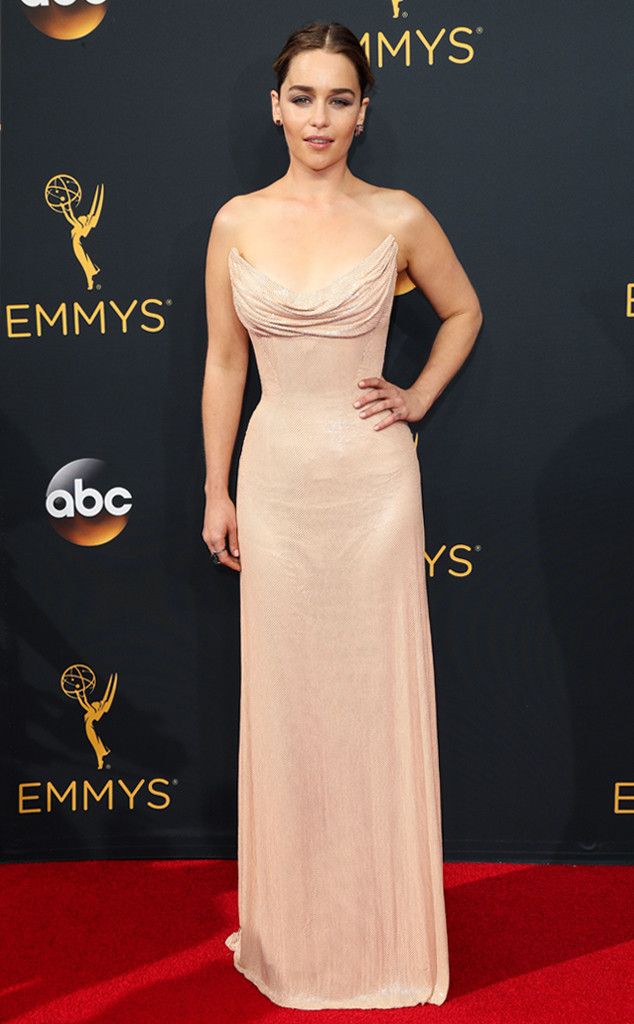 Emilia Clarke in Atelier Versace
This was one that was immediately on everyone's best dressed list but I'm going to have to go against the popular vote with this one and say NO. Is it the worst of the night? Absolutely not…but I have higher standards for her (she has become quite the style icon), and this just doesn't cut it. It might be one of those situations where it looks amazing in person (as the texture and fabric don't really translate on camera) but until I get my Emmys invite, I'm giving this a thumbs down.
Amy Poehler in Pamella Roland
This should only be worn by Betty White.
Constance Zimmer in Monique Lhuillier
I do love a good juxtaposition, which we get here with the severe bob and the pink frilly dress, but it's a bit too much of a contrast for me (also doesn't help that I hate the dress).
Ellie Kemper in Jenny Packham
She always does something a little different on the red carpet and I appreciate that…but she looks like she's going to the White House Correspondents Dinner.
Grace Gummer in Galvan
MERYL WAS HOT.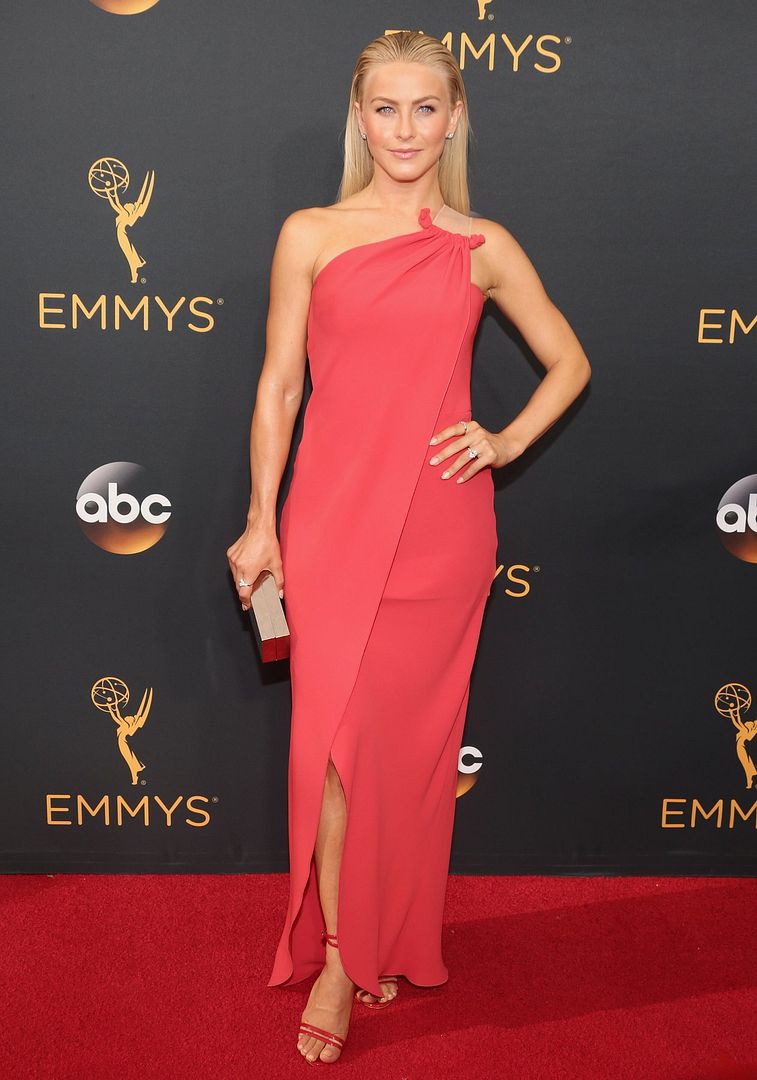 Julianne Hough in Armani
Are those formal jelly shoes?
Anna Chlumsky in Neil J Rodgers
Chewed bubble gum texture on a high low bubble hem…looks just as bad as it sounds.
Emmy Rossum in Wes Gordon
Pretty but boring AF. Could have definitely used some actual styling (dope jewelry, a cooler hair style, anything really).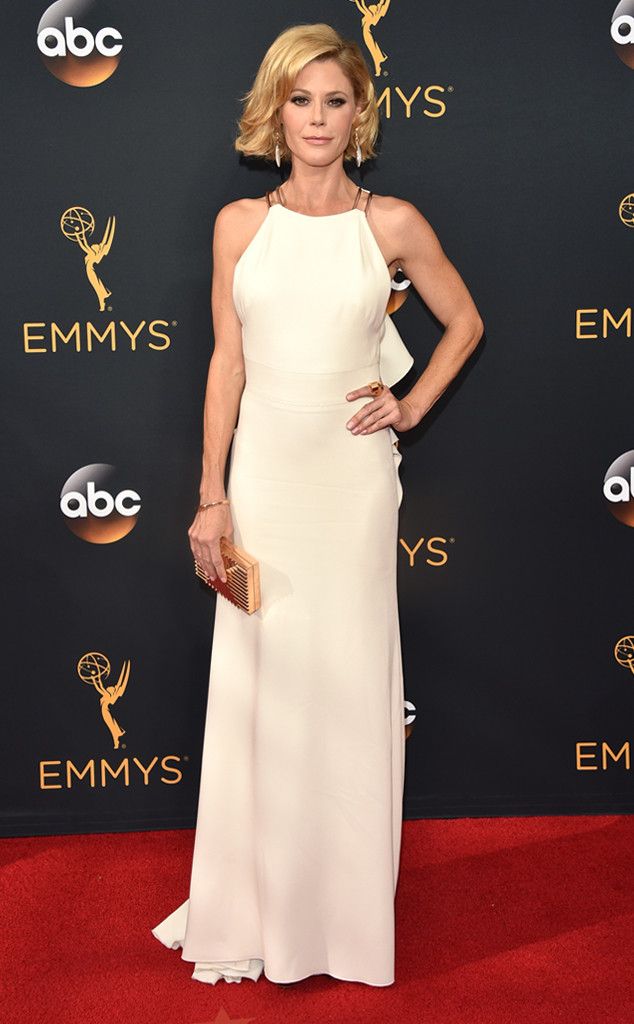 Julie Bowen in Lela Rose
Meh (+ housewife hair).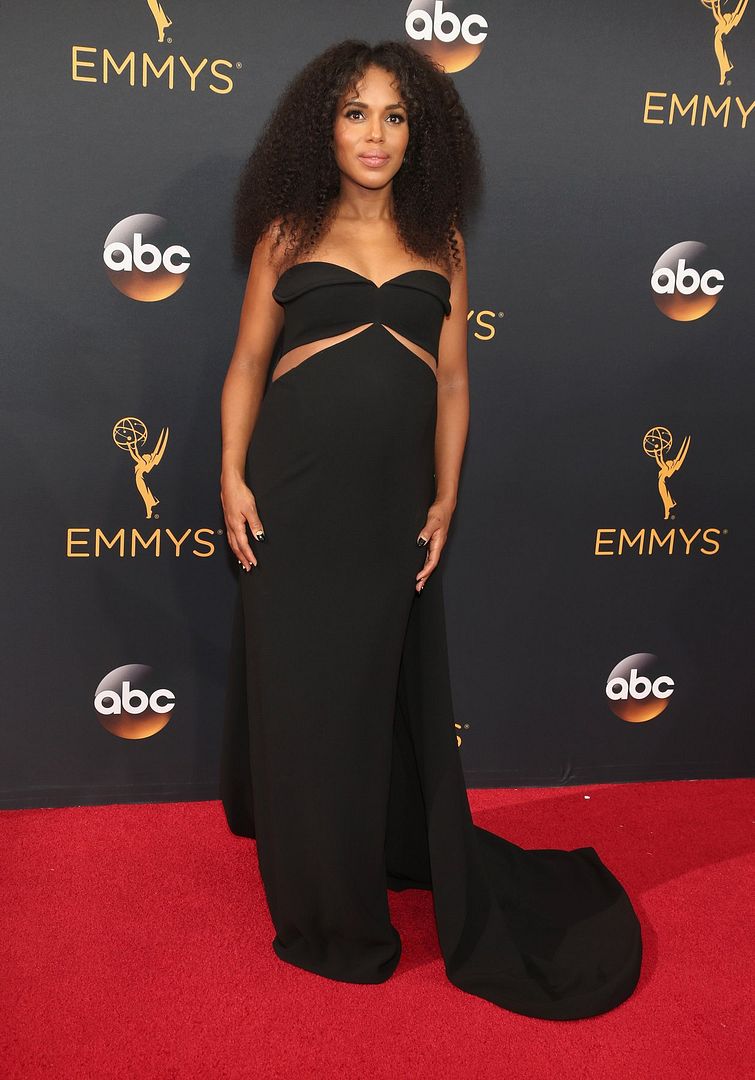 Kerry Washington in Brandon Maxwell
If the cut outs weren't there, this would have been my best dressed for sure (which would be nice since those options were basically non existent at this year's Emmys) but I don't know why she insists on doing cut outs / crop tops while pregnant. It just looks off BUT other than that, the fit is beautiful and I love the hair.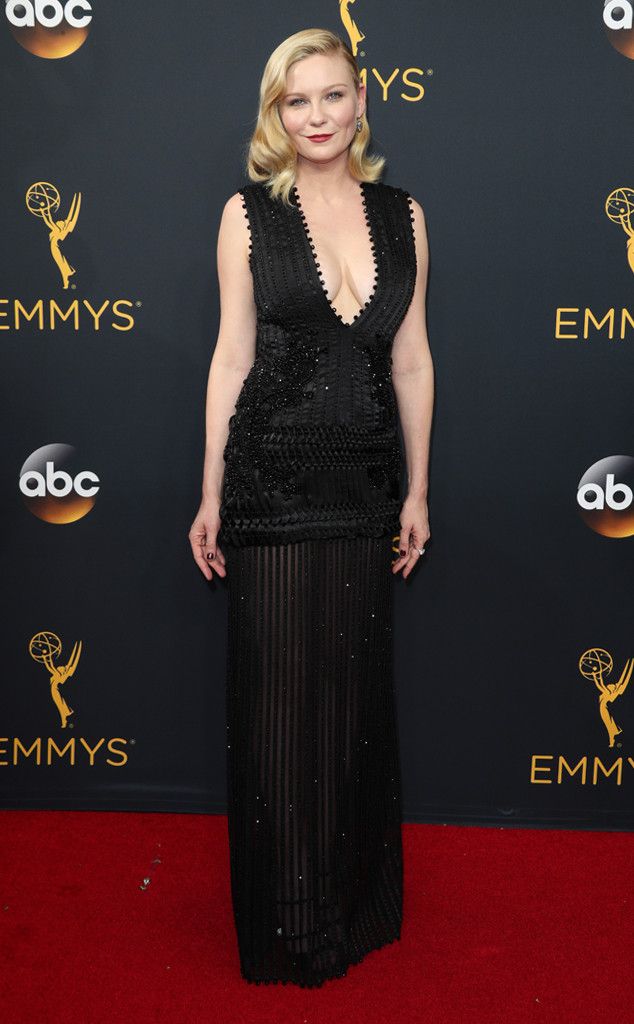 Kirsten Dunst in Givenchy Couture
Best Dressed Pick
It's not the most groundbreaking dress of all time but the detail is pretty amazing and the fit is spot on. Kind of shocked to see her not in Rodarte but I'll take Givenchy couture any day of the week!
Heidi Klum in Michael Kors
Formalwear meets clubwear.
Claire Danes in Schiaparelli
This was unfortunate because the dress on its own is spectacular, but Claire's extra orange spray tan (and inability to rock this look) isn't doing it justice.
Ariel Winter in Yousef Al-Jasmi
Either this lining is awful or it's meant to be a true naked dress (with a bodysuit underneath or something). Having the lining cut like a mini dress sort of cheapens the whole look and ruins the entire thing. But if you don't want people to associate you with being the overachieving nerd you play on TV then this is how you do it.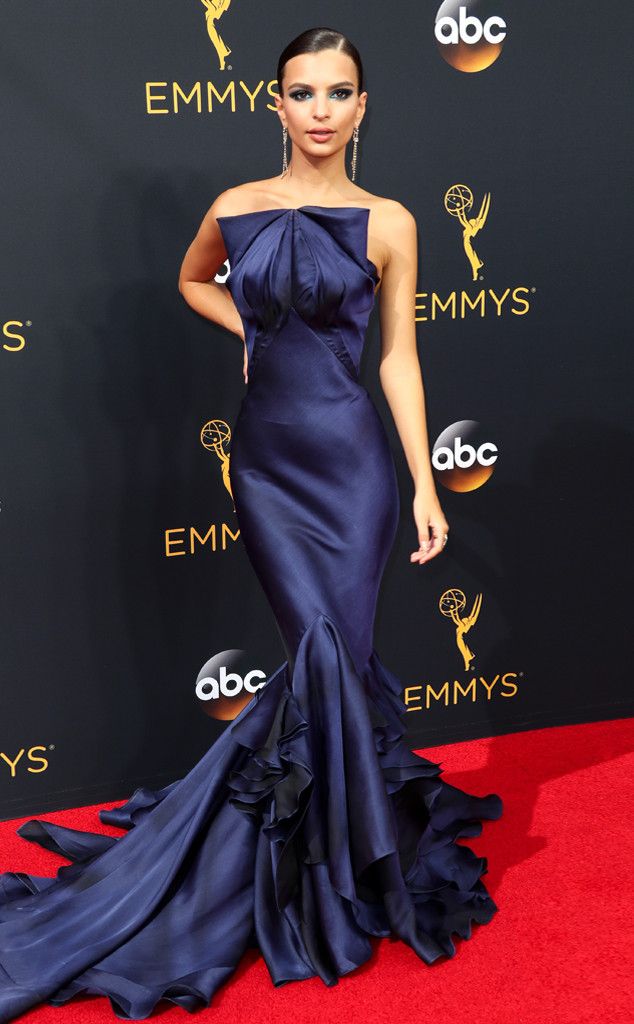 Emily Ratajkowski in Zac Posen
Let's put an uninspiring strapless dress with a weird neckline and an unnecessary amount of material at the bottom on one of the most beautiful women in the world. Shall we?
Jane Krakowski in Bibhu Mohapatra
She always wears the weirdest dresses to these awards shows. I really have no idea what is going through her head (or her stylist's) when these looks actually make it to the red carpet. I like to say I'm pretty good at putting myself in other people's shoes…but not when they're purple and turquoise (and studded).
Julia Louis-Dreyfus in Carolina Herrera
SELINA MEYER FOR PRESIDENT.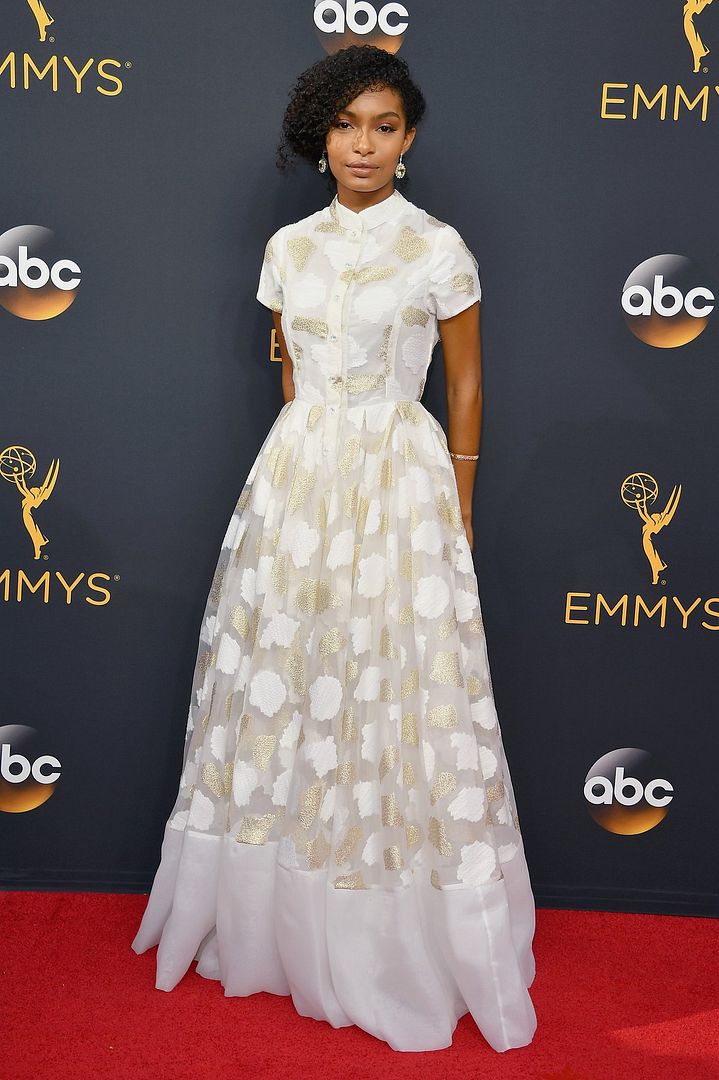 Yara Shahidi in Clara Rotescu
I think I might be obsessed with this. Stand by…
Taraji P. Henson in Vera Wang
The first of quite a few yellow moments on the red carpet last night (and regardless of how you feel about the color, this is the best it's going to get). The fit is on point, she looks fierce…it's not my favorite dress on its own but she is WORKING THE HELL OUT OF IT.
Sofia Vergara in Atelier Versace
It's like she's trying to do something different yet she still looks exactly the same.
—
Any favorite looks from last night? Least favorites? What did you think of the red carpet overall? Pretty disappointing, right? Don't make your decision just yet, though, because we still got part two coming soon!
Images via E! & The Cut
You might want to check out...