When it comes to the Met Gala, there's those that go more traditional, those that take the theme into consideration, there's some where you have no idea where their head was at while getting dressed and there's those that really GO FOR IT. So let's talk about those risk takers…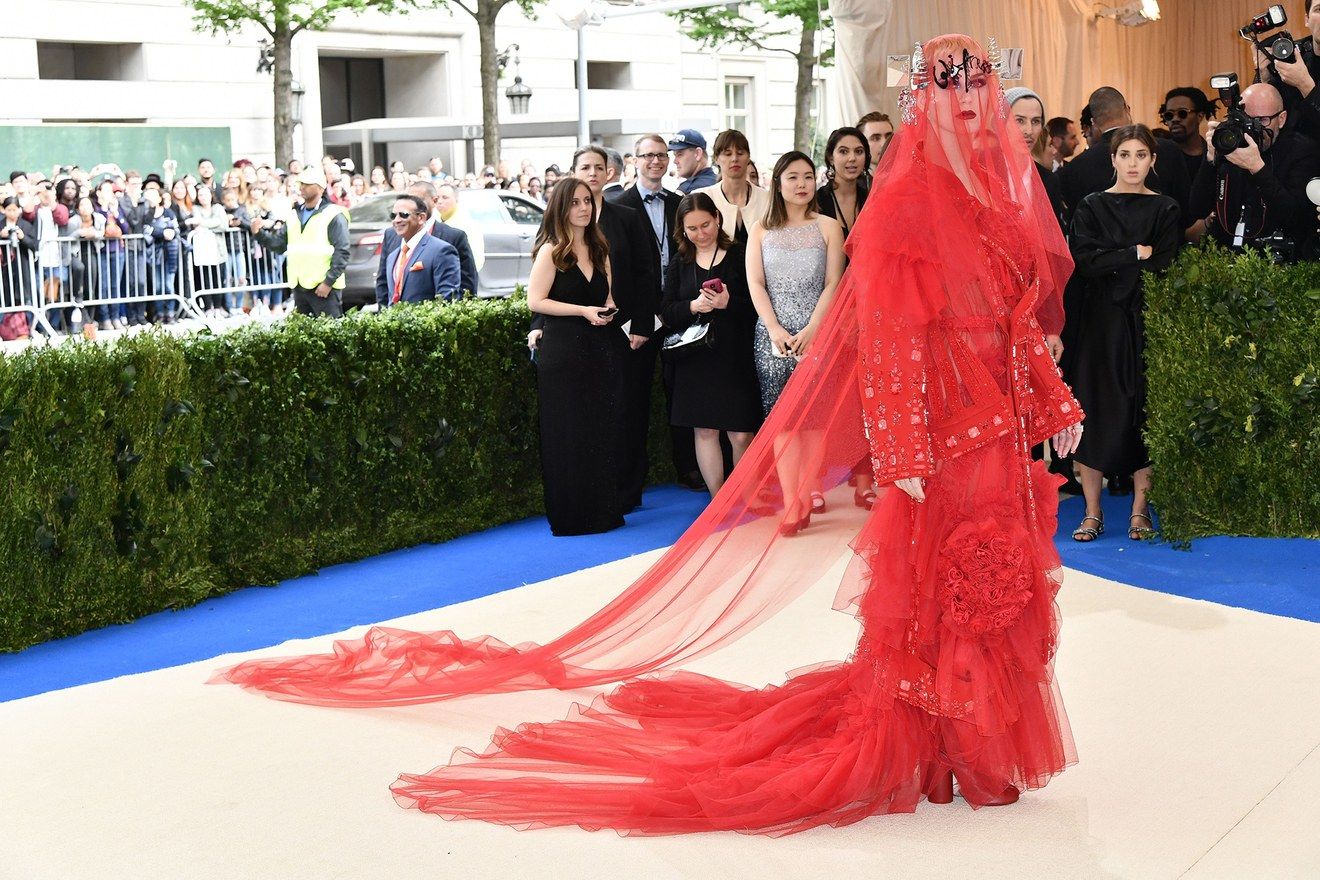 Katy Perry in Margiela
You can't say she didn't go for it…
Rihanna in Comme des Garçons
The definition of wearable art.
Side note, after last night I'm so in the mood for some colorful eye makeup and a top knot…aren't you??
Rita Ora in Marchesa
She looks like a poorly wrapped gift (which I'm pretty much an expert at…hence why I just stick to gift bags).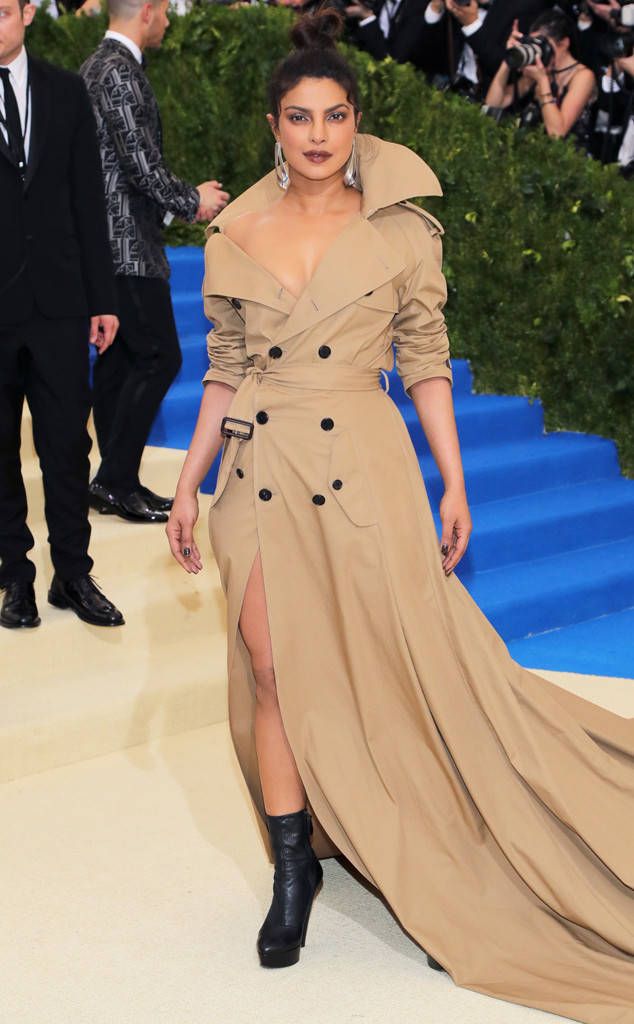 Priyanka Chopra in Ralph Lauren
Let's make trench gowns a thing…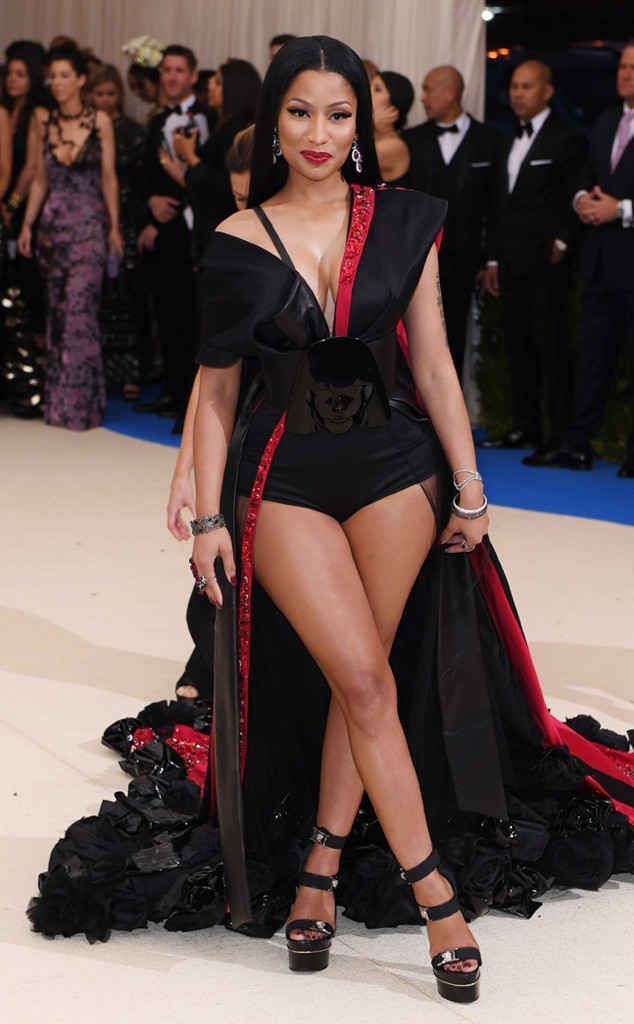 Nicki Minaj in H&M
You're right. Pants are overrated.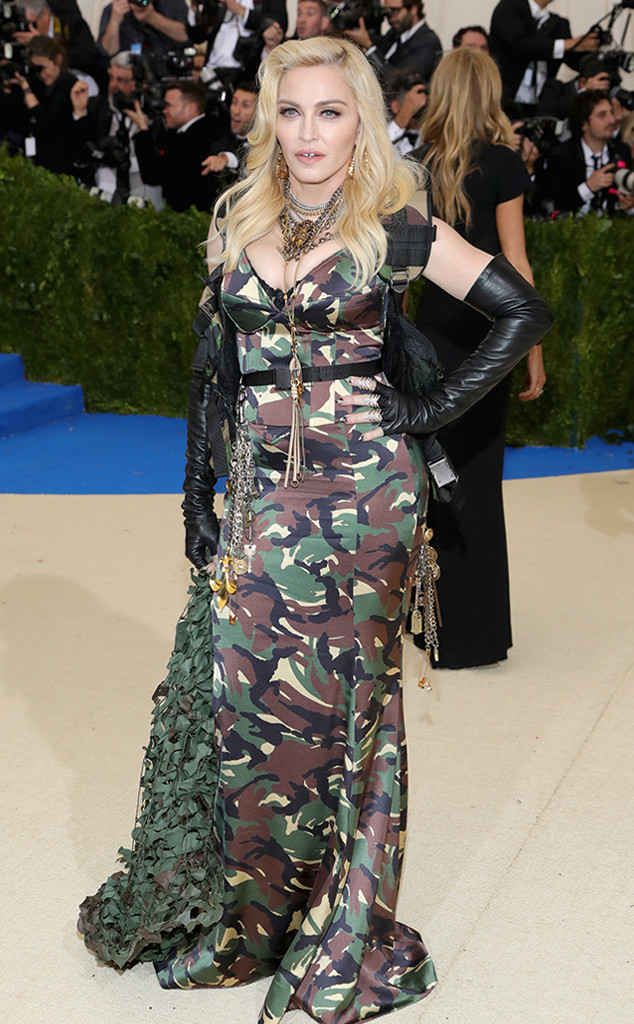 Madonna in Moschino
Trying to find some redeeming quality about this. BRB (I should warn you…I'm never coming back).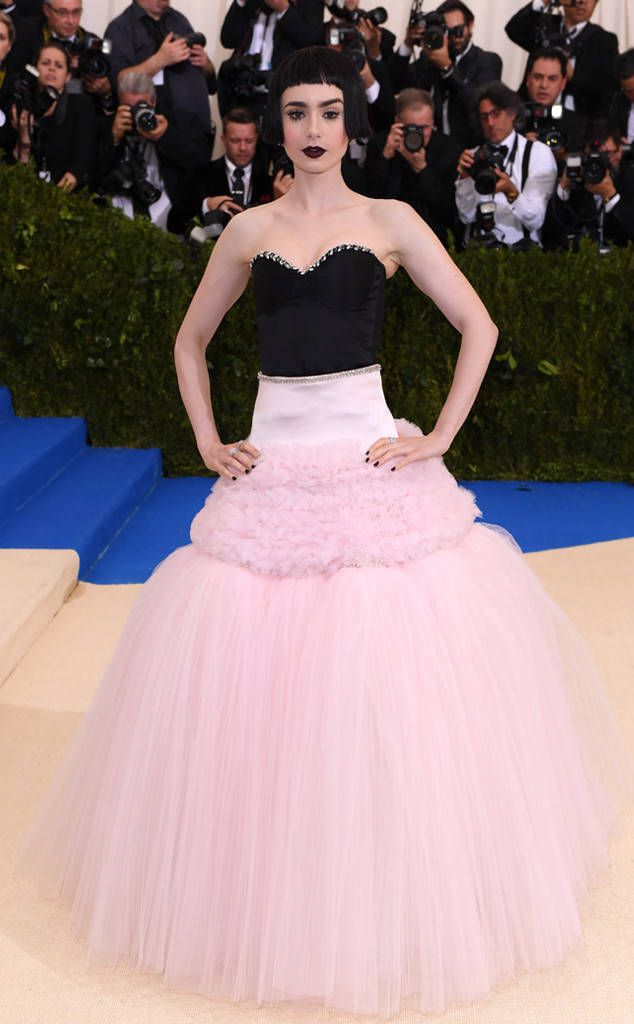 Lily Collins in Giambattista Valli Couture
Personally I'm just not a fan of fashion that resembles a cupcake (ironically I love to eat them) but I really appreciate the hair / makeup (and those brows…?).
Halle Berry in Atelier Versace
The fact that she wore a completely beaded jumpsuit with that gold detailed skirt over it is the definition of GOING FOR IT. Still deciding how I feel about this but regardless, BRAVO HALLE!
Rick Owens and Michele Lamy in Comme des Garçons
Comme fashun at its finest.
Janelle Monae in Ralph and Russo
If I made this list for every red carpet, Janelle would be on it every time. She always goes for it on the red carpet, and I love her for it (even though it's usually a little over too the top). BUT this is the one event where over the top is encouraged, so I say YOU NAILED IT JANELLE.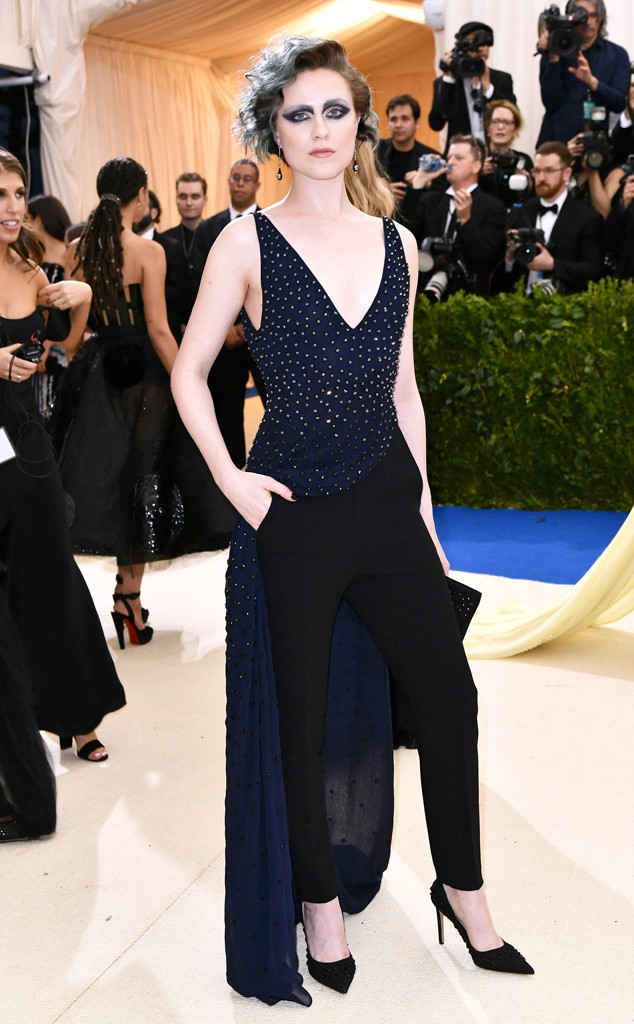 Evan Rachel Wood in Altuzarra
This was one hair / makeup combination last night I was not a fan of. It's just not doing anything for her / the look. But she is wearing a dress with pants…and that's something I am always a fan of.
Chrissy Teigen in Marchesa
You know you've been doing this too long where you see a beautiful intricate dress like this but still think "been there, seen that."
Ashley Graham in H&M
This makes absolutely no sense to me. Why would one add all this extra randomly placed crinkled fabric onto an otherwise decent (term used loosely) gown? Project Runway is even too good for this.
Dree Hemingway in DVF
I always look forward to what she wears at the Met Gala as it's typically on the casual side and very unexpected. This one though isn't really doing it for me (because it's not really doing anything for her either). The bleached eyebrows are cool but that's about it.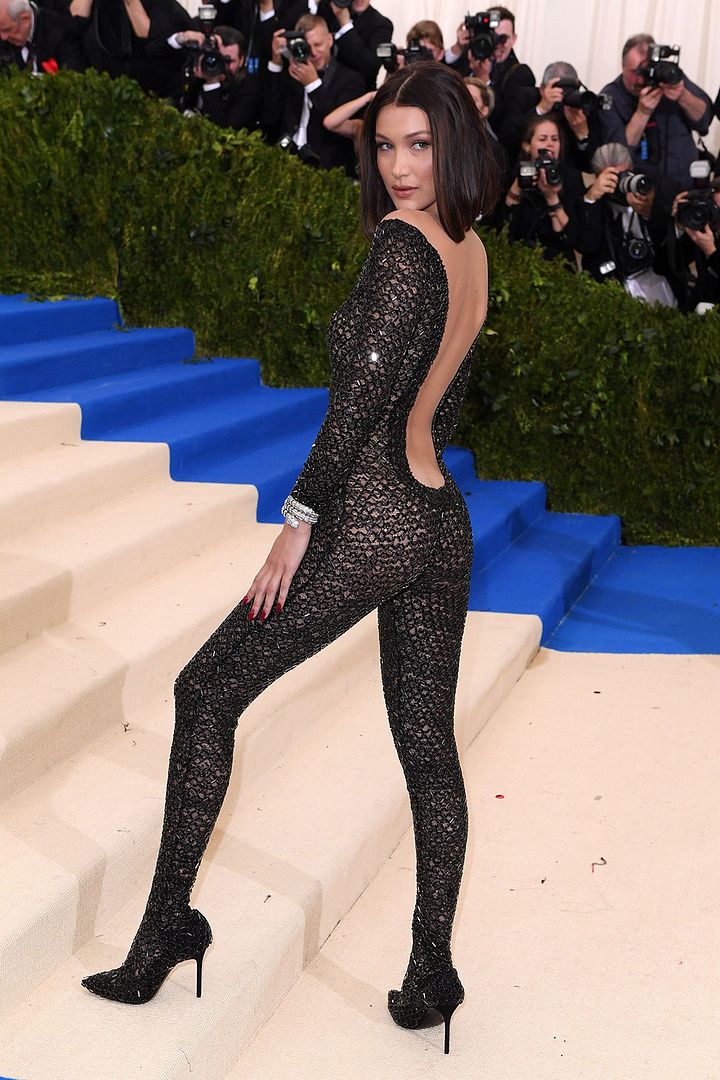 Bella Hadid in Alexander Wang
Only a model like Bella Hadid could pull off a skintight jumpsuit at the Met Gala and of course, she looks incredible. I love that it goes all the way down to cover the shoes and the open back is pretty amazing. This will sound petty but I wish the back went to a point (a V) rather than rounded. There's something stronger and more chic about that look. Otherwise, DA-YUM.
Blake Lively in Atelier Versace
I'm just going to go out and say it…I hate everything about this.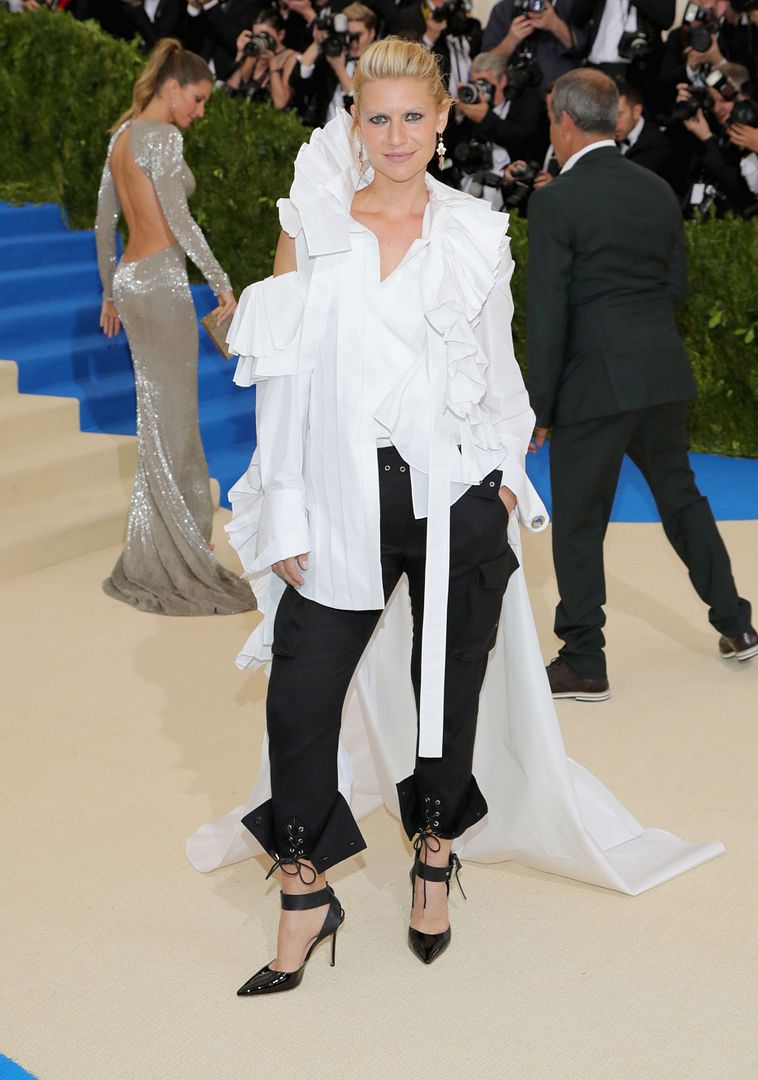 Claire Danes in Monse
More fabric, please!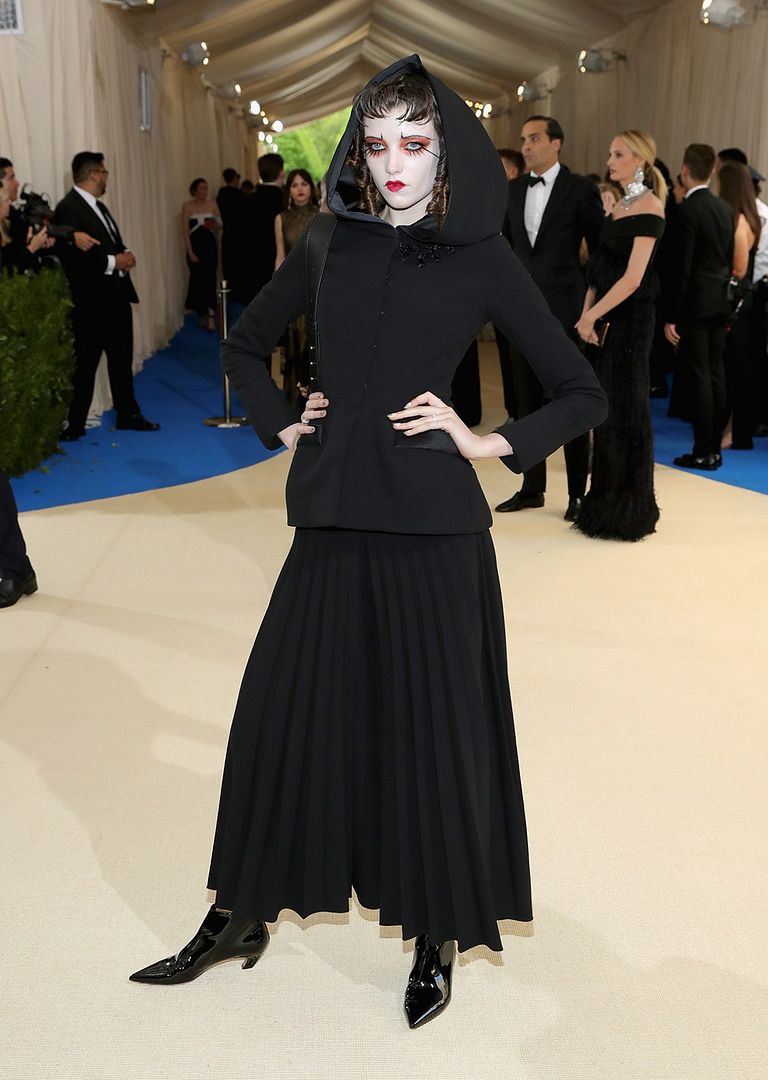 Grace Hartzel in Dior
I'm scared. But I like it.
—
Who do you think really went for it this year? Any favorites? Last post (best dressed!) coming soon.
Photos via E! & The Cut
You might want to check out...