Over the weekend I spent the most amazing day with some of my favorite people in Chicago by participating in the first ever 3 Stops 4 Humanity (#3s4h) put together by the Habitat For Humanity Chicago Youth Board.
What was so unique about this event is that it's a completely different way to raise funds for non-profits, like HFH. Companies donate their services and funds in exchange for influencers using their social media presence to promote the business. I thought this was such a cool concept and it was an honor to amongst some of the top influencers in Chicago and get to participate in some really cool experiences around the city.
Here's how I spent my Saturday…and it was all for a great cause 🙂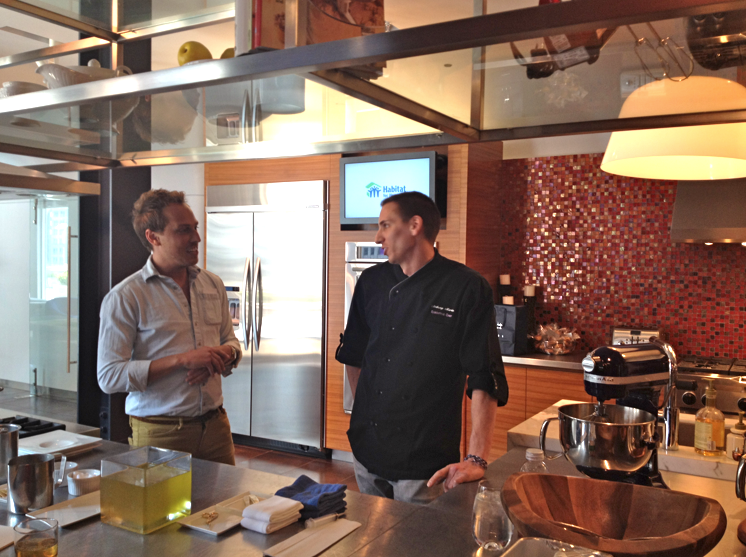 Cooking demonstration from Tru's Anthony Martin with commentary from Graham Kostic of Glossed and Found at the World of Whirlpool Penthouse.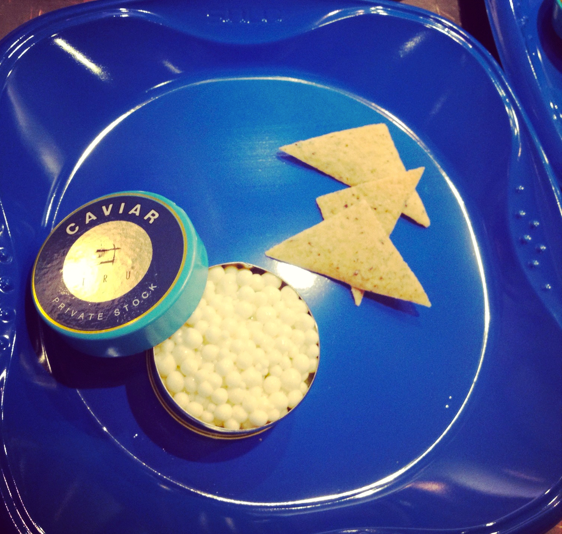 The final product…Sturgeon "Caviar"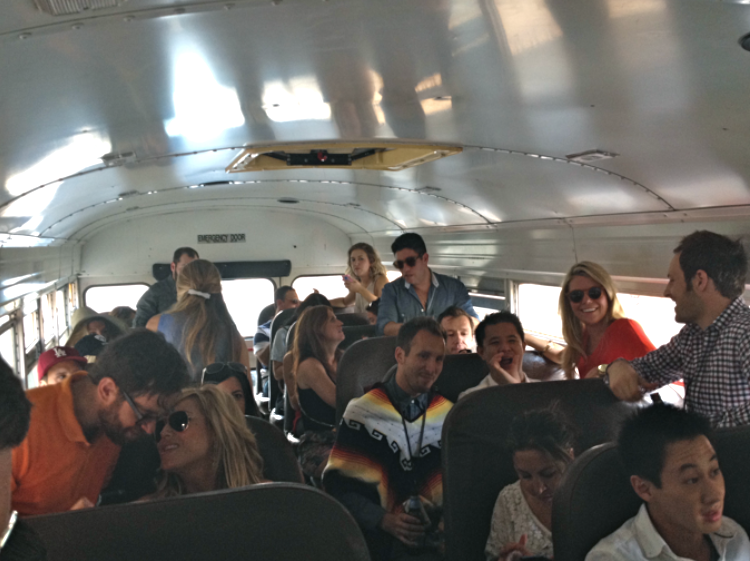 Heading to our next stop…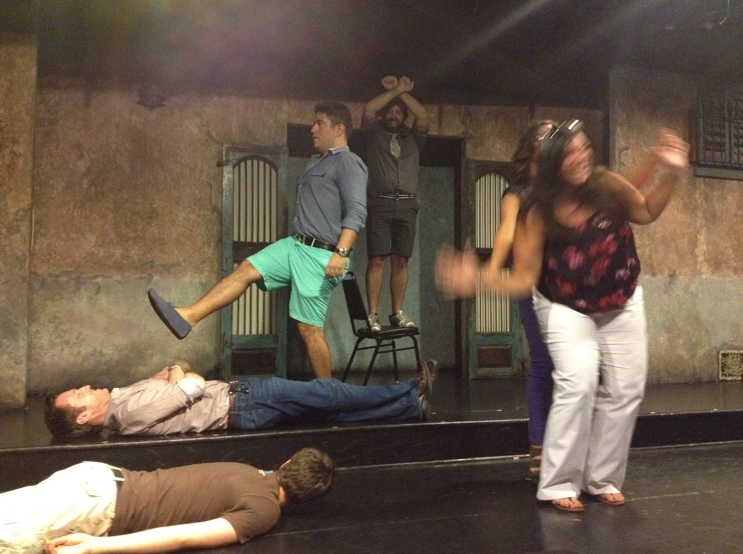 Doing an improv class at Second City…and this is obviously a pirate ship.
Graham Kostic & April Francis at Second City
Next stop: Red Frog Events with Bottle & Bottega (yes this is my painting…I realize it's a masterpiece)
Ben Newby and Jessica Zweig…doing a much better job than me.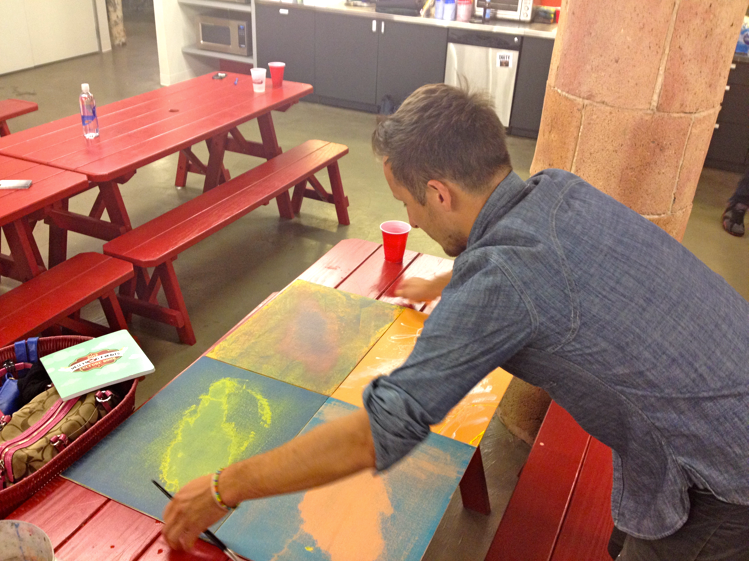 Marc Moran has us all beat….with 4 paintings in less than an hour.
One of my favorite photos of the day…with Caitlin McCarthy and all our DRD!
Hanging out with my favorite Chicagoans and meeting some awesome new ones? Not too shabby. Here's a look at the host committee for 3s4h.
Melissa Muoio: Marketing, Nellcote & RM Champagne
Josh Pace: Marketing Manager, popchips
Jessica Zweig: Founder, Cheeky Chicago
Jamie Weil: Owner, YL Communications
Ben Newby: VP of Nightlife, Menin Hotels
Megan Taylor: DJ
Bridget White: EdropOff
Caitlin McCarthy: Social Media Coordinator, Dana Rebecca Designs
Philip Chang: Marketing and Social Media guru
Nicole Banks: Sales Manager, Gilt City
Emma Arnold: Tres Awesome
Amy Creyer: Chicago Street Style
Jonathan Tuttle: @Properties/Co-chair for The Chefs Hall of Fame
Emerson Spartz: Founder, Spartz Gaby Spartz/Co-Founder, Spartz Media
Aaron Dallek: Founder, Cheap Ink
Seth Kravitz: Founder, Technori
Graham Kostic: Glossed & Found
Marc Moran: @superfun
Kelsey Kreiling: Social Medium, Doejo
April Francis: Owner, Dose Market & Haute Closet
Corri McFadden: Owner/Founder, EdropOff
Jena Gambaccini: Social Media EdropOff/Owner, ChiCityFashion
Justin Jacobson: Owner, Platinum Entertainment
Raj Sai: VP, JPMorgan Chase
Whitney Reynolds: Host, Weekends with Whitney
Victoria Olivares: Haute Diary
Drew Doleski: Bang & Olufsen
Jeff Conway: Host, 24/7
Bret Grafton: Photographer/Producer/Fine Artist
Plus a special thank you the HFH Chicago Youth Board for putting this whole thing together. You guys rock!
Kevin Conroy Smith: Entrepreneur and HFHC Youth Board President
Derrick Hengtebeck: Project Engineer, Walsh Construction
Patrick Meyn: President, Insight Strategic Consulting
Ryan M. Beshel: Public Relations Coordinator, 900 North Michigan Shops
Morgan Waller: Marketing & Events Manager, Vosges Haut-Chocolat
Matt Kobussen: Account Executive, Edelman
Daniel Kelleghan: Owner, Daniel Kelleghan Photography
Lindsey Gant: Bilingual Customer Service Specialist, Kevin Smith State Farm Insurance Agency
Iman Jalali: Director of Sales & Marketing, TrainSigna
Garrett Burke: Financial Advisor, Merrill Lynch
Hans Skillrud: Founder, StickOutSocial.com
Daniel Nathan: Insurance Specialist, Kevin Smith State Farm Insurance Agency
Todd O'Hara: Founder & CEO, Toodalu.com
You might want to check out...