Ah, those three signature stripes that you couldn't survive middle school without. Whether you wore them with matching track pants or those rubber slides with socks (which are somehow happening again), Adidas is making a major comeback…and it's not just those fancy collaborations upping their street cred.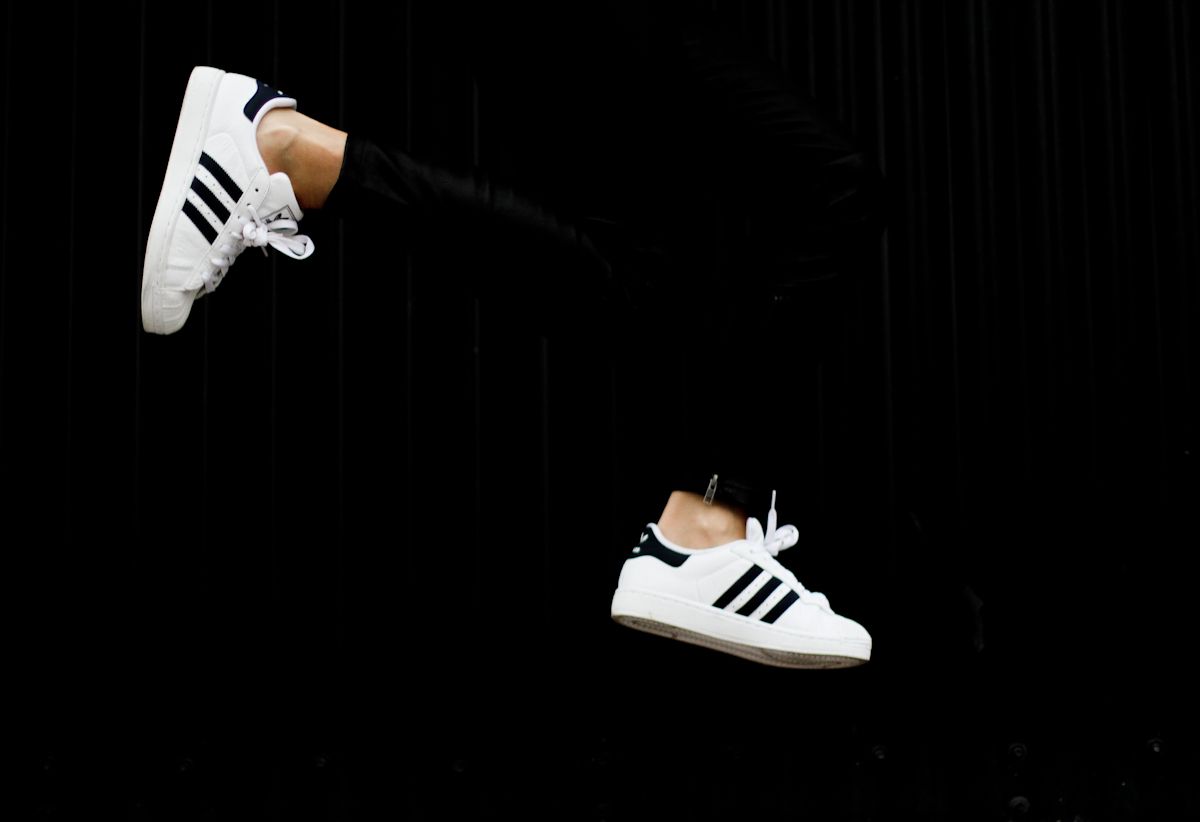 Although Stella McCartney for Adidas has been around for quite some time, I never really thought of it as Adidas but really just an upscale activewear brand that I had no business wearing (until activewear became ready-to-wear…then that's another story). But with Rita Ora for Adidas Originals, and Adidas in general just stepping up their game, they seem to have put their name back on the map in a big way.
You can't help but wonder why though? Like with all the footwear options we have now, why revert back to those kicks we wore when we were 13? I'd say the same answer I give for why Birkenstocks became popular (besides the obvious, Celine)– the normcore movement. With so much craziness (AKA fashun) that the fashion world brings, what was once blending in is now sticking out. Hence, normcore.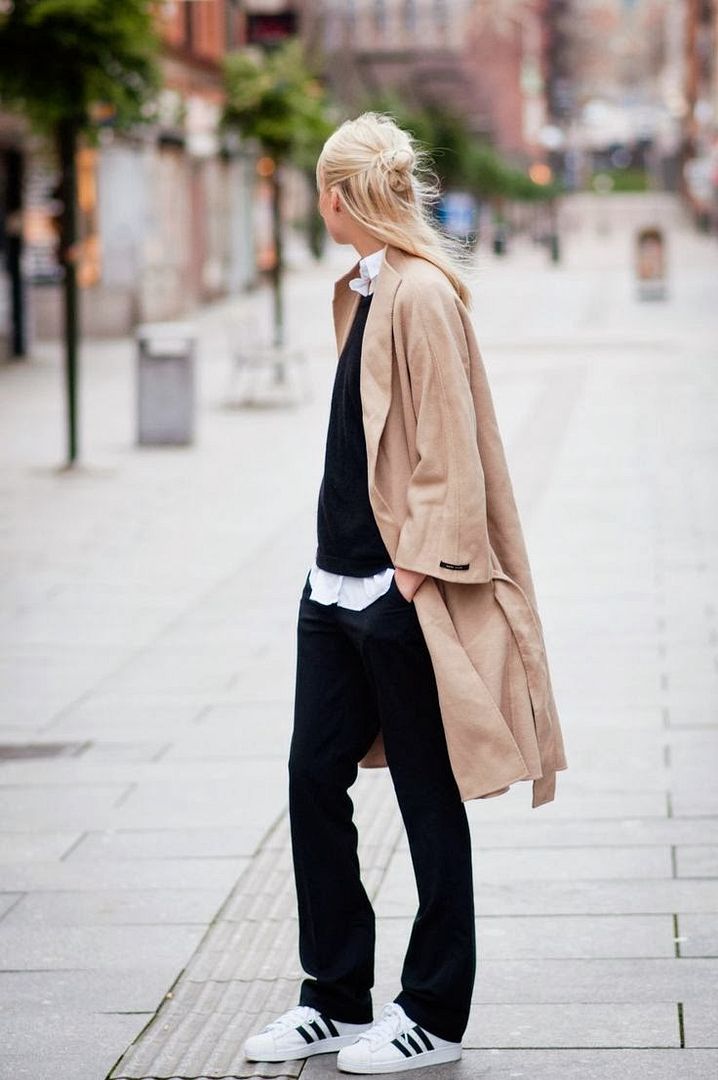 But this isn't about normcore, that's something we chatted about quite some time ago. This is about Adidas…and the fact that I'm kind of into it. Let me begin by saying I've never liked gym clothes or any sort of activewear until very recently. I didn't even own a real pair of gym shoes until college (I thought my high school cheerleading shoes should last me forever, considering I never really exercised or needed athletic footwear for any reason). Fast forward to the last year or so, I now have a pretty solid Nike wardrobe…that I do wear outside of the gym. When it comes to this fashion genre, I'm totally team Nike BUT Adidas has now made me think twice. Plus they've collaborated with Opening Ceremony and Raf Simons (to name a few), which gives me just a few more reasons to be team Adidas.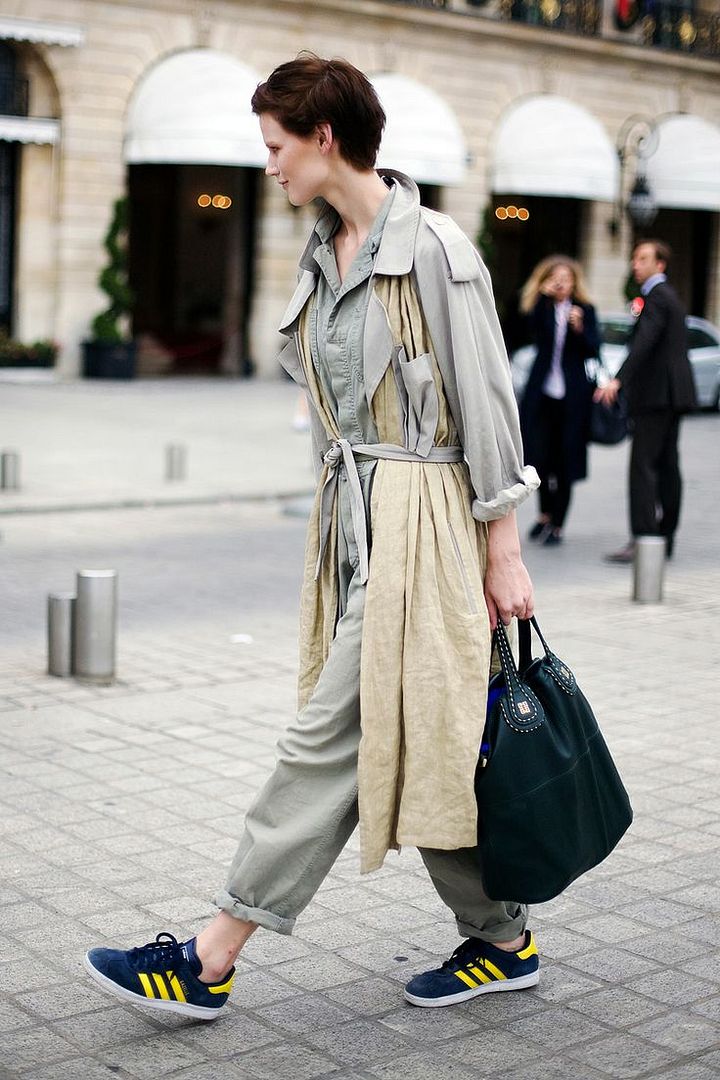 And because it's Thursday, let's throw it back to 90s Kate Moss and Mario Sorrenti rockin' their Adidas.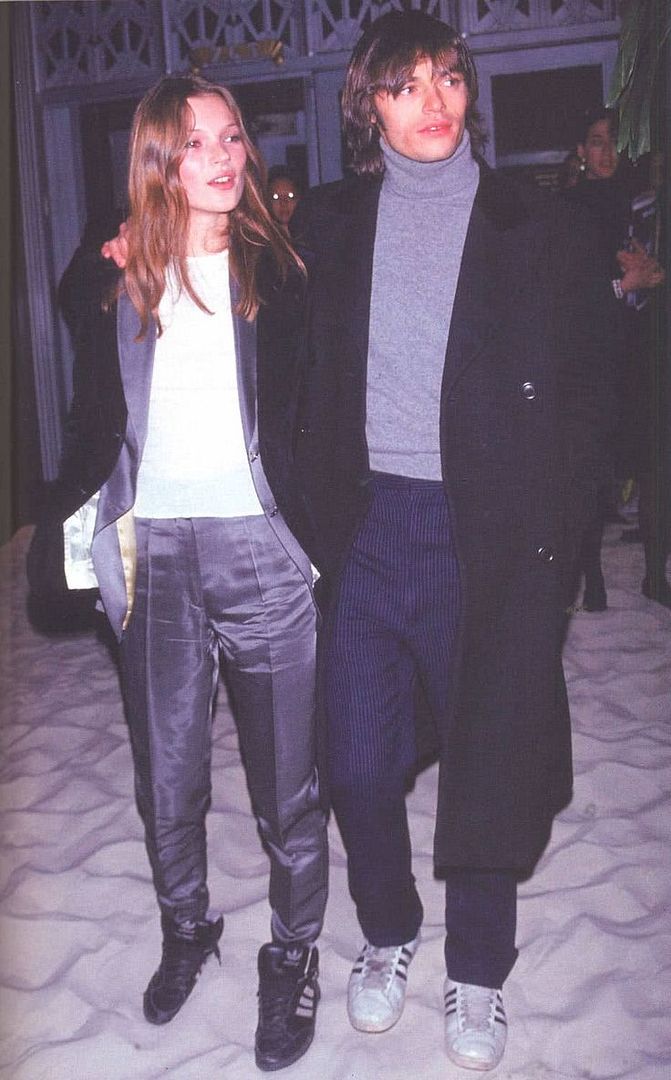 If 90s Kate doesn't make you want to go buy some Adidas right now, I don't know what will…
Are you down with the Adidas comeback? Do you own any now? Are they new or have you been wearing the same pair since Y2k?
Images via Fashion Gone Rogue & Pinterest
You might want to check out...