Yesterday, I posted about my amazing weekend in NYC but I had to elaborate on one thing…the Alexander McQueen exhibit at the Met.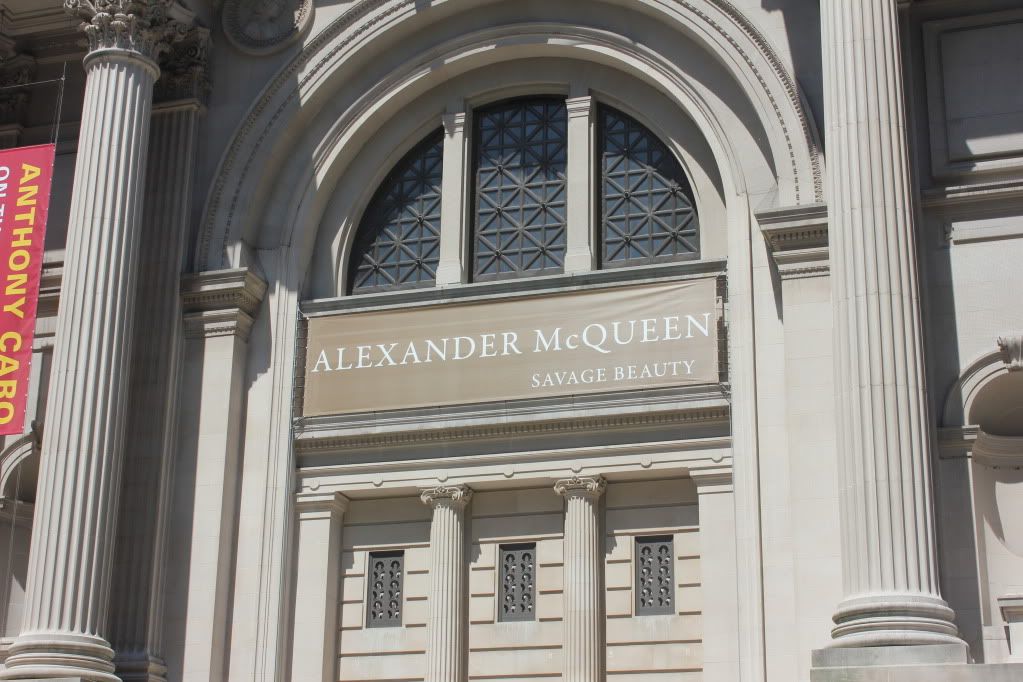 Ever since I heard about this back in April, I told myself I would do whatever I could to make it to this exhibit. And I am SO glad I did. It was truly a unique experience and it was an honor to be in the presence of Alexander McQueen's genius work.
The dark atmosphere with somewhat eerie sounds in contrast with the intricate and beautiful clothes was just mind blowing. Footage of his most famous runway shows were playing on screens around the exhibit which were amazing to see.
It was so interesting to see all of the different types of people there because it was definitely unexpected. From the shorts and tennis shoes tourists to the fashion obsessed twenty-somethings in their Louboutins, there was quite the diverse crowd which really shows how many people love and respect Alexander McQueen.
Unfortunately, you're not allowed to take photos in this exhibit (which I clearly didn't listen to…I had to get some pictures to show you guys!) so I don't have the best footage here. But I did my best, and I hope these inspire you to go see the exhibit yourself. This is the final week of Alexander McQueen: Savage Beauty. So if you're in NYC, go see it and if you're not…do whatever you can to get there. I promise you won't regret it.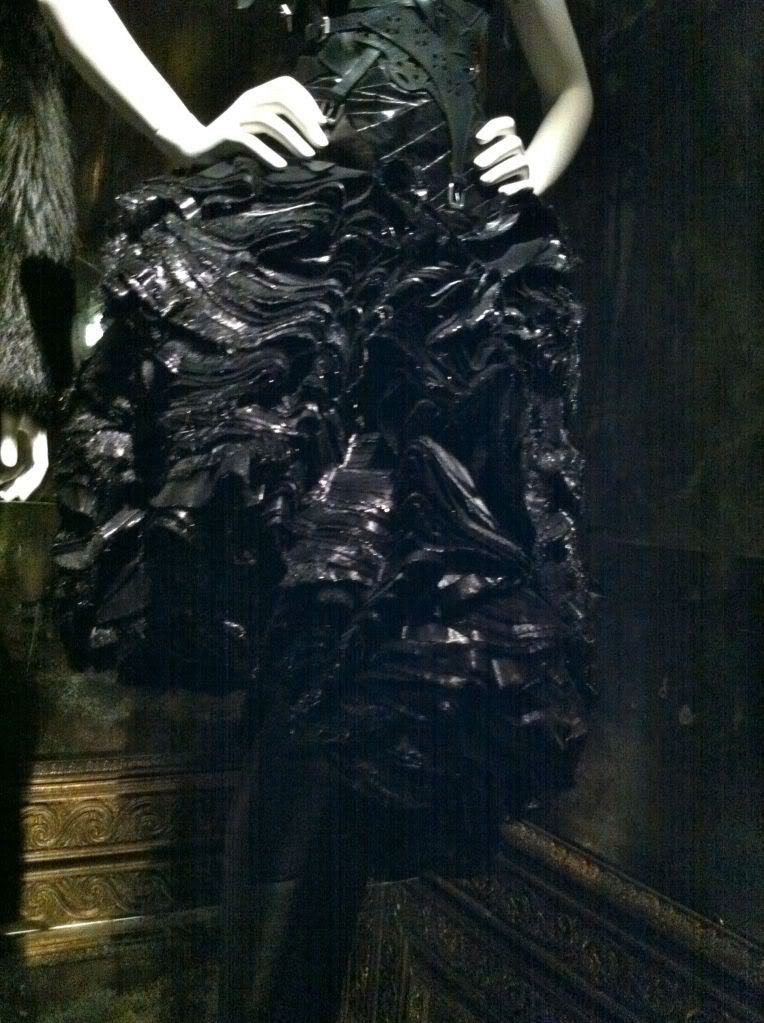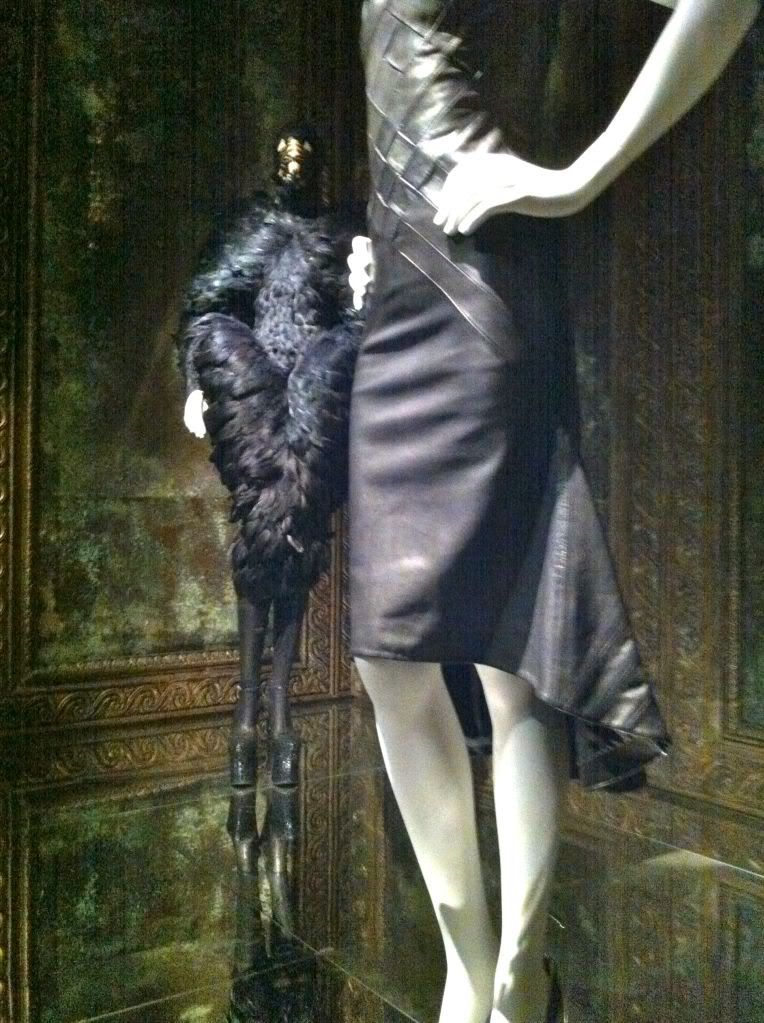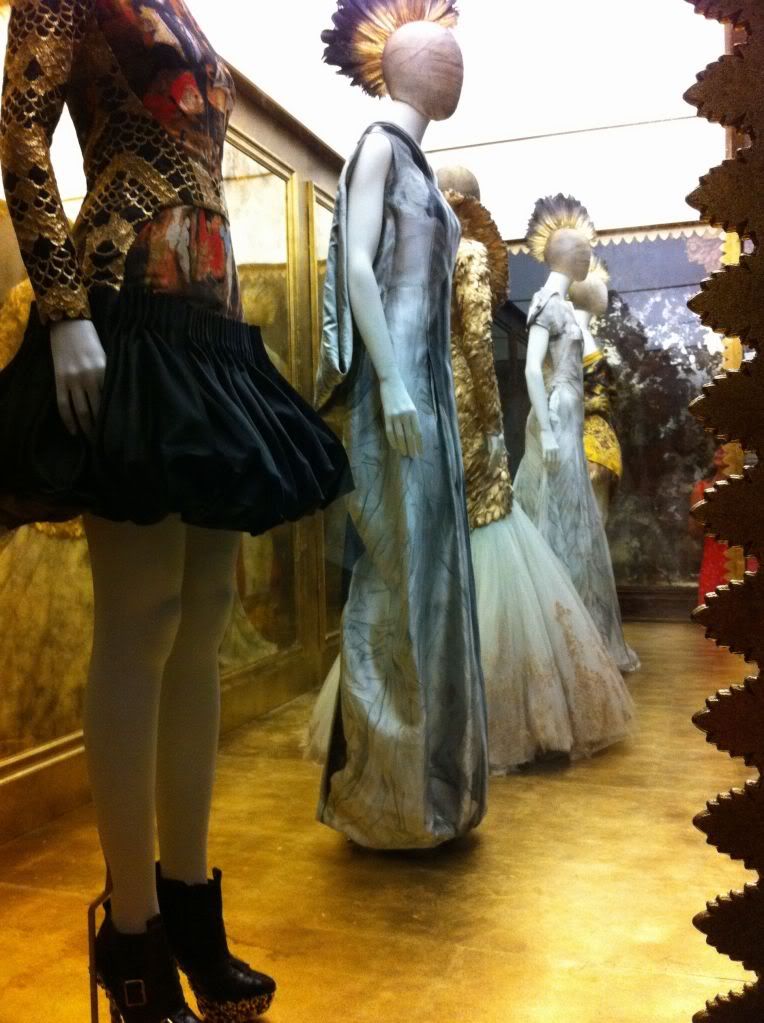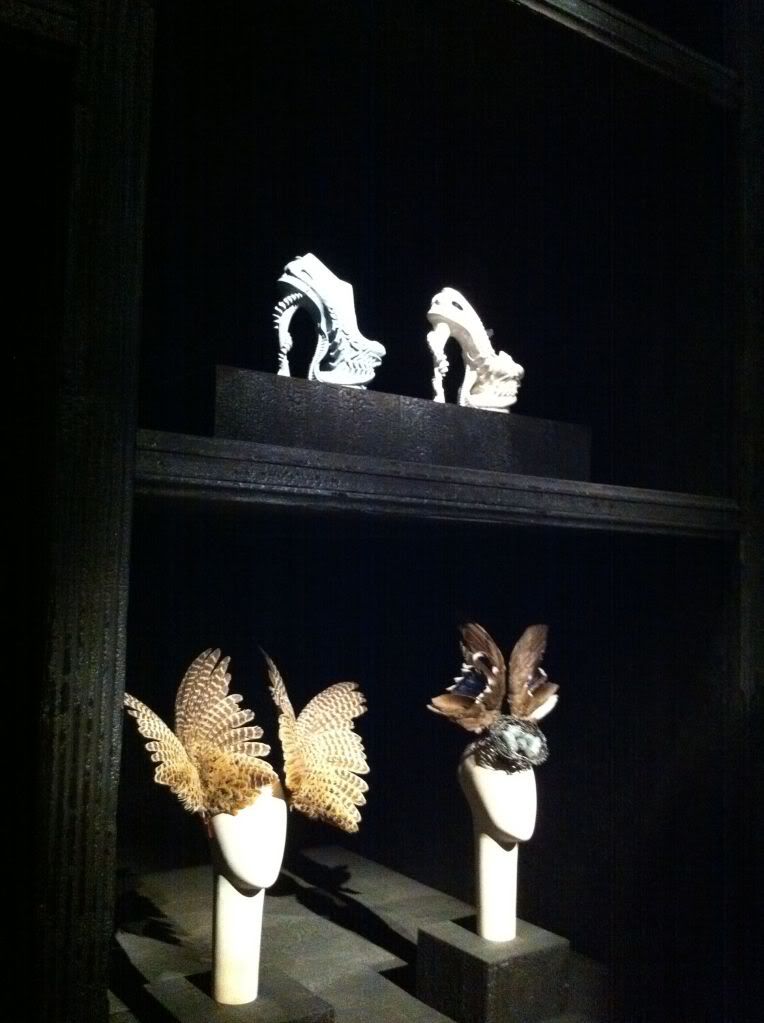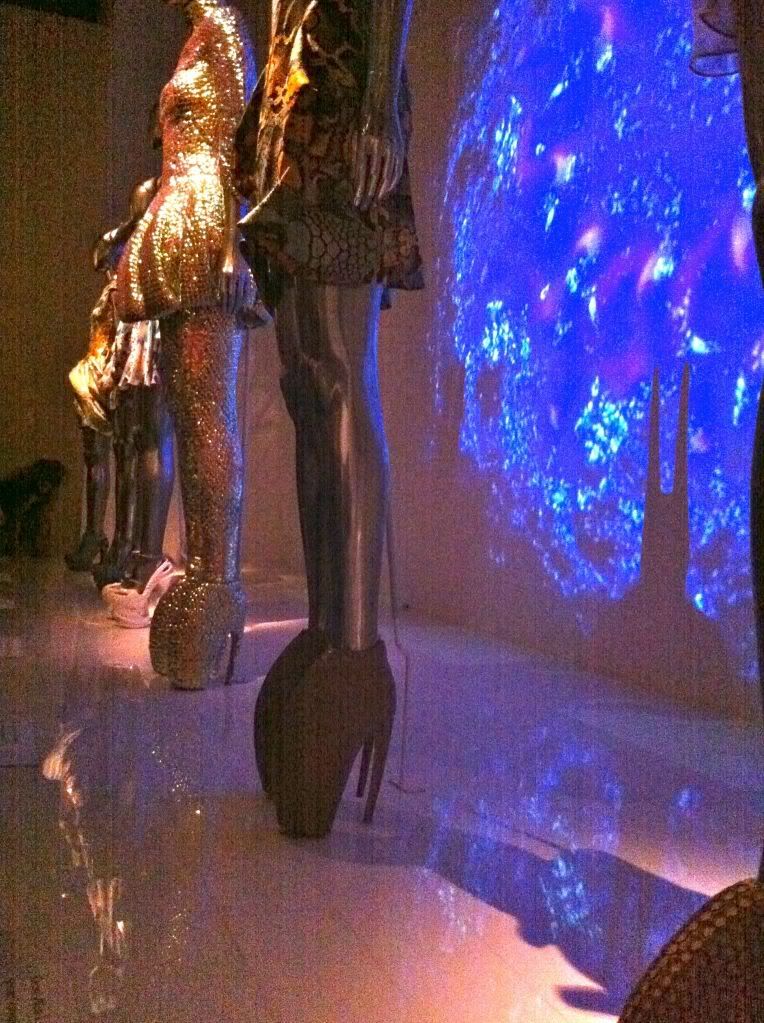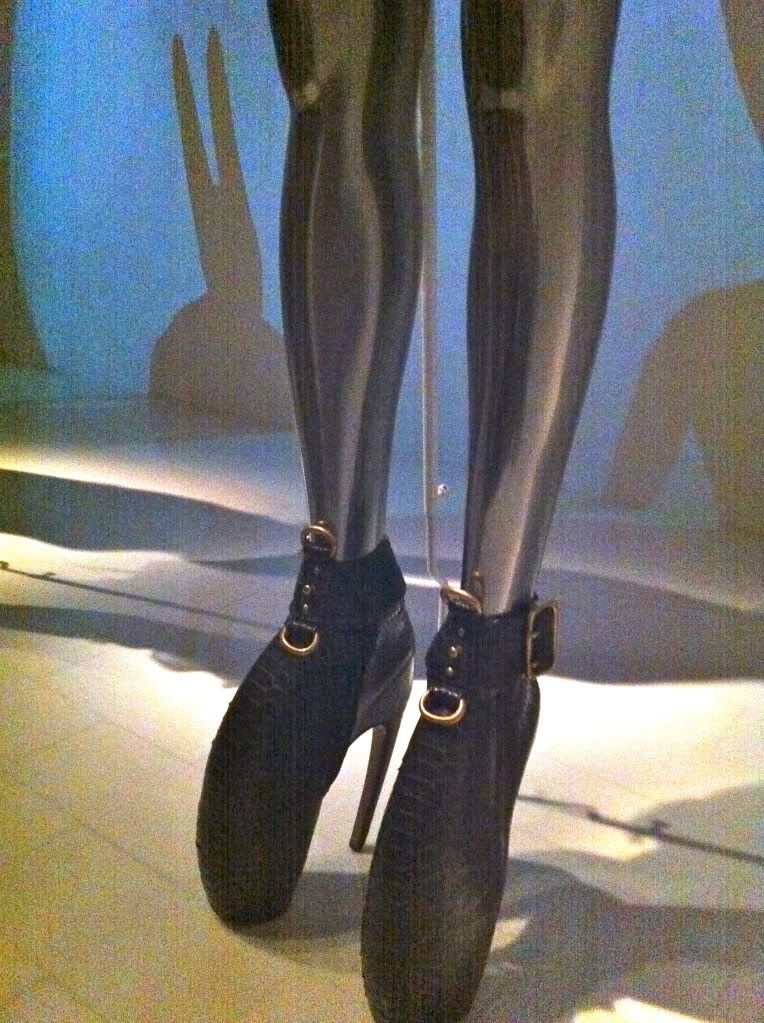 I can't believe I was THIS close to the armadillo shoes…life changing. To keep the memory lasting, I thought a little gift for myself was in order.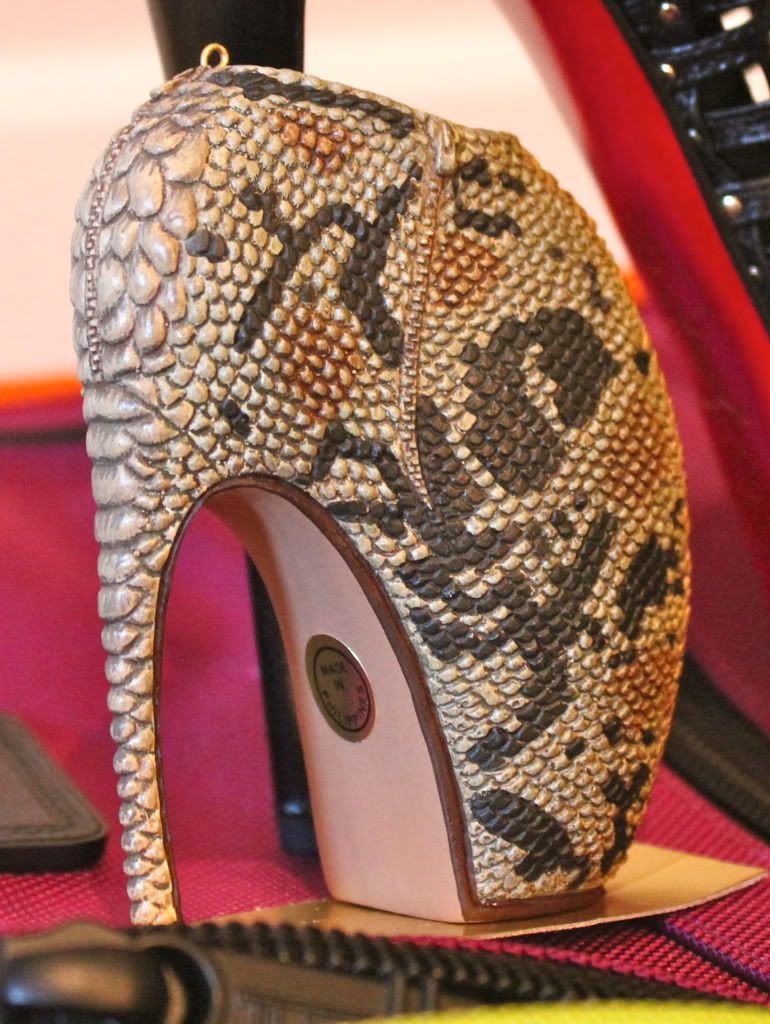 Have you seen the exhibit yet? I would love to hear what you think!
You might want to check out...