Have you ever been to a new establishment in your city and you're just like damn, this is really f-ing cool? Well, that's how I feel about Owen + Alchemy. If you don't know what it is you'll find out soon…but it's safe to call it the Proenza Schouler of juice bars (yeah, I went there). Now who is the bad ass behind O+A? It's time you find out.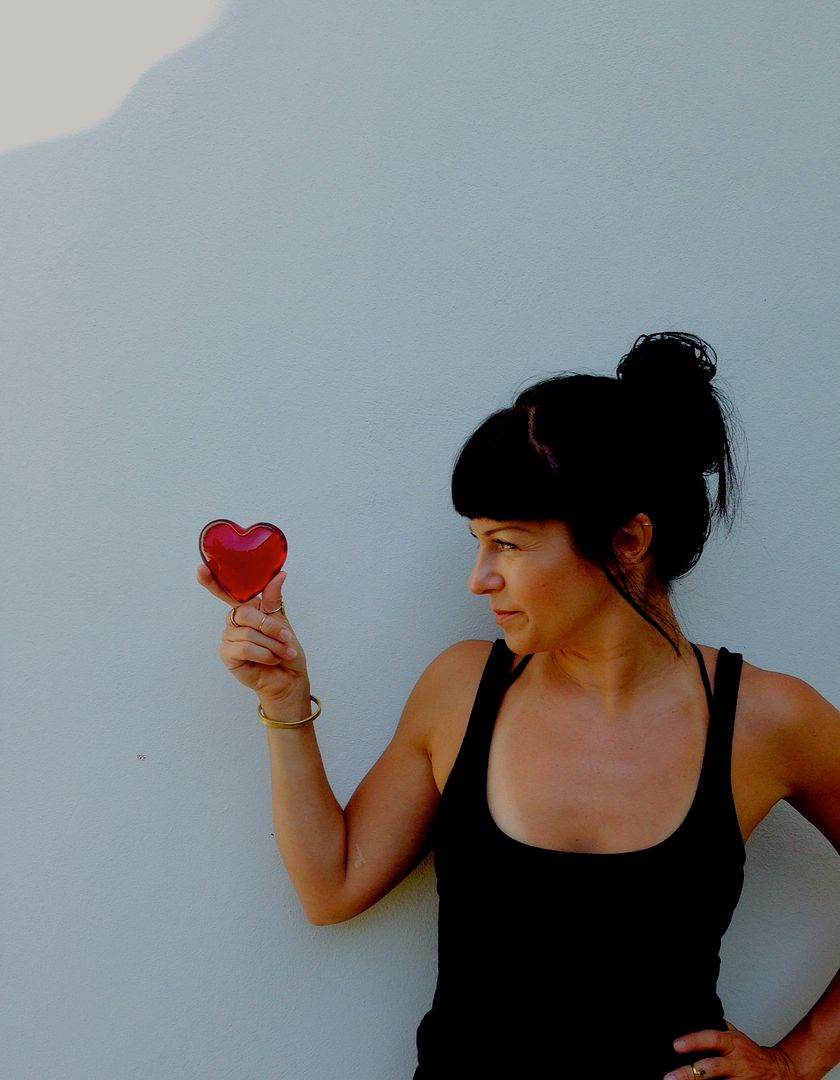 Cue Anne Owen (the Owen of Owen + Alchemy, if you haven't figured that out yet). She's cute, she's spunky (must be all that green juice) and if it weren't for her, I would not be drinking a deliciously concocted vegetable and / or fruit beverage at least three times a week. Of course you can't be surprised I met Anne via plant babe herself (and former CCF Loves) Jessica Murnane. I trust Jessica's judgment (especially when it comes to people) so I knew Anne had to be awesome. And guess what? She is! I get extra excited about unique places that open in Chicago because it just makes this fantastic city that much more legit (and selfishly, I just like a new place to go to!) Juice bars are everywhere but there is nothing like O+A (even WWD thinks so!) You can't even really call this place a juice bar. They call themselves a  "modern juice apothecary" and that's exactly what it is — cashew yogurt bowl with coconut milk, chia seeds and sesame brittle, anyone? Or is a 3 kale salad with creamy avocado dressing more your thing? Regardless of what your mouth craves, if you haven't been, you need to experience it for yourself. But enough about the juice, it's time we get to the brains behind all that juice — let's meet Anne Owen.
Why did you choose to live / establish your business in Chicago?
I was born and raised in Chicago, however, up until two years ago, I spent about a decade living in other cities, specifically New York and Miami. Growing up, I would have told you that there was no way I'd end up back in Chicago. But living in other cities really made me realize all the things about this city that I used to take for granted and understand how incredibly special it is here. It's a clean and slightly more manageable version of NYC. People here are intelligent, kind, cultured and driven. It's an incredible place to start a new business because people are genuinely excited about supporting people and initiatives they are passionate about. Someone once told me that Chicagoans are a rare breed…that the bitter winters naturally weed out the weak and leave a population of tough, hard-working, loyal individuals. I agree with that sentiment.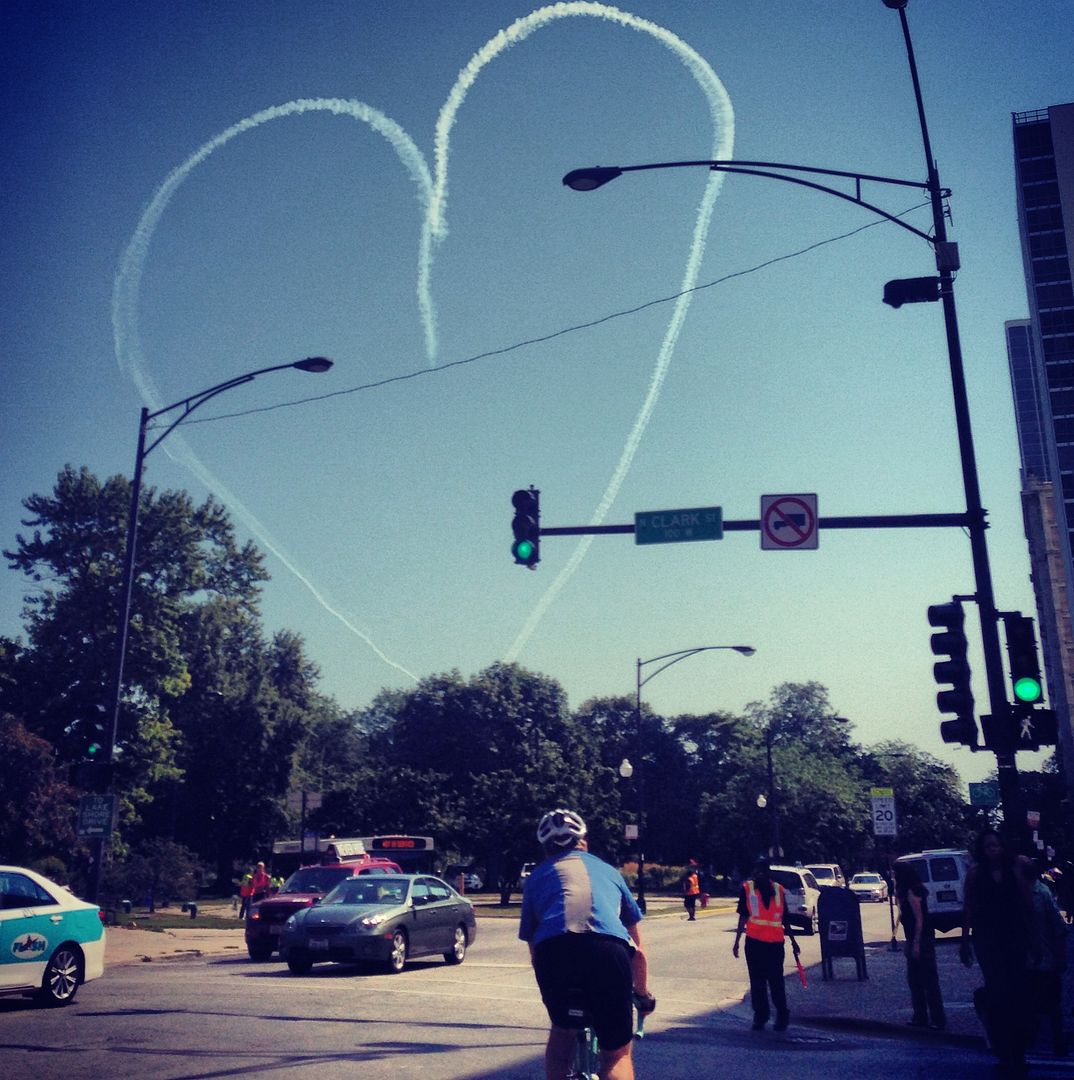 Chicago is a place FULL of good food, however, my partners and I felt there was a void in the marketplace for truly healthy, fresh clean food. We were excited about bringing something new to the city. We wanted to make healthy food delicious, creative and convenient. We wanted to create a place where you could find food you felt good about putting in your body and also feel confident that the food was sourced and produced responsibly, sustainably and consciously.
Top three favorite things to do / see in the city? 
1. Starting a new business is rough, man, and so much work, BUT one of the perks of being your own boss is setting your own schedule. This means that you have the freedom to hit up museums during the weekdays, when they have discounted admission fees and are way less crowded than on the weekends. My current faves are the MCA (free admission on Tuesdays for IL residents, and do NOT forget about the store on the way out- one of the best gift-buying spots in the city), the Field Museum (eerily magical) and the Peggy Notebaert Nature Museum with my niece (butterfly haven is pretty cool).
2. Lakefront Trail. Trails like this do not exist in many cities — it's so special. I find the dichotomy between the calmness and fluidity of the lake and the soaring solidity of the skyline incredibly powerful and I love existing in the space between the two of them. I enjoy the feeling of anonymity along the trail as well, the simple act of getting out of the neighborhoods where I spend most of my time means that it's rare for me to see a familiar face along the path.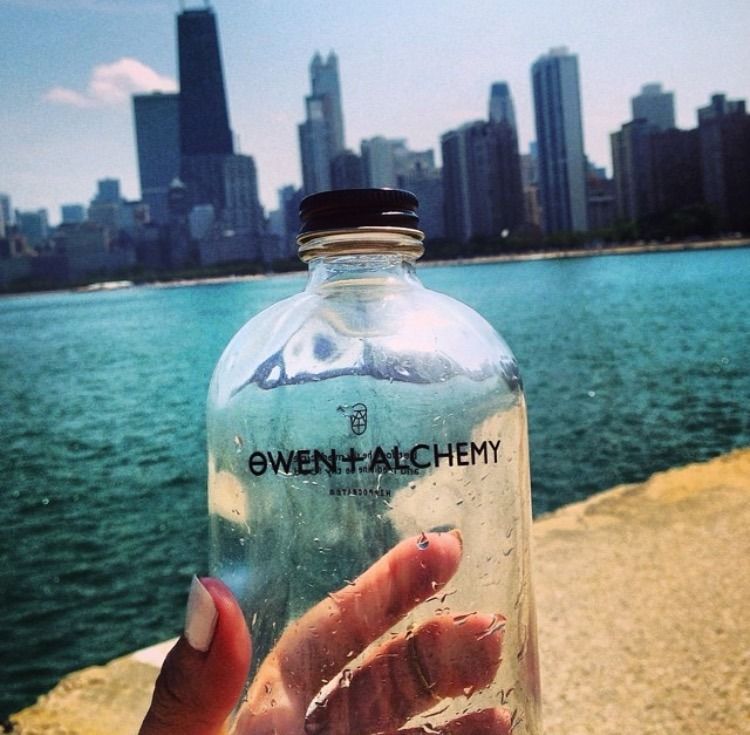 3. I mean, it's so expected, but I have to say it… dinner and drinks with friends. As I mentioned, Chicago is SO full of incredible food and culinary talent. It might be my polish blood, but there's nothing more comforting than sharing a good meal with good people. One on one, or small groups are my favorite because the niceties aren't necessary and you can get down, dirty and real with the convo.
4. I know you asked for "three favorite things" but I have to mention yoga. Yoga keeps me sane and I've found an incredible yoga community here. Yogaview is my studio. I wouldn't feel so at home in this city without having found a safe-haven in this place.
What's the most memorable moment in your career so far?
Oh man, I really have so many. But, I'd have to say hosting a private dinner for the MCA at Owen + Alchemy in honor of Annie Clark of St. Vincent (one of my very favorite modern-day female heroes and girl-crushes). We had literally just opened the store and were sooooo very not ready to host a dinner, but pulled it off with the lovely support of so many neighborhood friends like The Winchester, The Radler, Chicago Diner, Revolution Brewery, Foxglove, etc.
And, I have to mention one other moment. We had been open only a few weeks and a beautiful and elegant woman walked into the store. Somehow we started talking and she shared her story of fighting stage-four cancer with a plant-based, juice-filled diet. She now lives primarily on juice and solely on un-processed, vegan, fresh, clean, organic foods. She then told me that she was excited about Owen + Alchemy because it meant that she could take a night off of cooking and prepping every once in a while. She appreciated our recipes, ingredient pairing and flavor profiles. For me, this moment alone, was validation.
Wait, I have to mention one more! The day the Raby Institute of Integrative Medicine at Northwestern said they wanted to partner with us, to help us design our cleanses to make them as healthy, balanced, alkaline and nutritious as possible and to "prescribe" or recommend our plant-based foods to their patients. That was literally my dream come true.
Any words of advice for someone trying to get into your field?
Stay strong. It's a tough, soul-wrenching, gut-testing road to be an entrepreneur. However, the highs are definitely worth the lows. Make sure you have a support system of people that won't judge when you're busy, buried in work, stressed out of your mind and who will be there when you need to vent, cry, scream or just be snuggled. But, it's worth it! Keep your head high, and remind yourself constantly that you are bringing something new into the world and you are a trail blazer and nothing worth fighting for comes easily.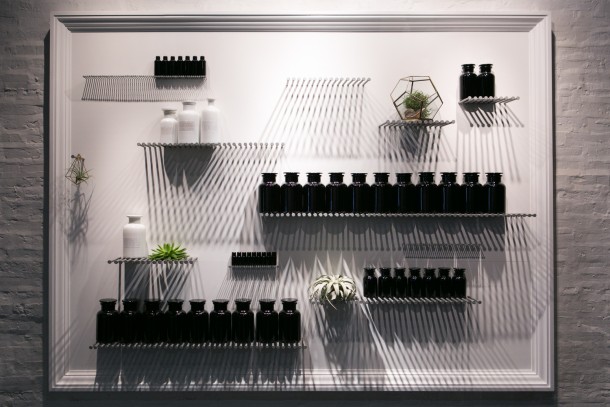 If you could only drink one O+A juice for the rest of your life, what would it be?
Are you really going to make me answer this?? Not fair. If forced, I'd have to say 59, the young raw coconut water and meat. I've had one almost every day straight for a few months now. and still not over it, so chances are I'd be cool drinking it for the rest of my life.
As much as I love all types of juices (green, orange, beet, etc.) the 59 is not one you see everyday…and I don't know why because it is SO DAMN GOOD. I'm sure no one could do it better than O+A anyway 😉
—
Want more Anne? Head on over to 2355 N Milwaukee Ave right now and look for those signature bangs!
You might want to check out...