I promised myself I wouldn't do a Halloween post until at least one week before "the big day" (if I decided to write one at all), but with bags of candy basically getting stale on the shelves (they have been there since August, after all) I figured…why the hell not? I'm giving in. But I'm warning you, I am a Halloween hater.
I've never really loved the holiday but as I get older, I grow to dislike it even more (especially now that I'm not living my nights playing drinking games and seeing how late I can stay out). People ask you weeks in advance what you're going to be and what parties you're going to. Maybe it's just because I don't like to make commitments that far in advance (I also feel this way towards New Years Eve but at least that doesn't involve costumes…my thoughts on those in a minute), maybe it's because I don't like to wear costumes (there it is) but what I do know is that the only thing I like about October 31st is an excuse to consume absurd amounts of chocolate. Recently, though, I've come across a few other things (besides binge eating) that make me maybe want to partake in some sort of costume this year.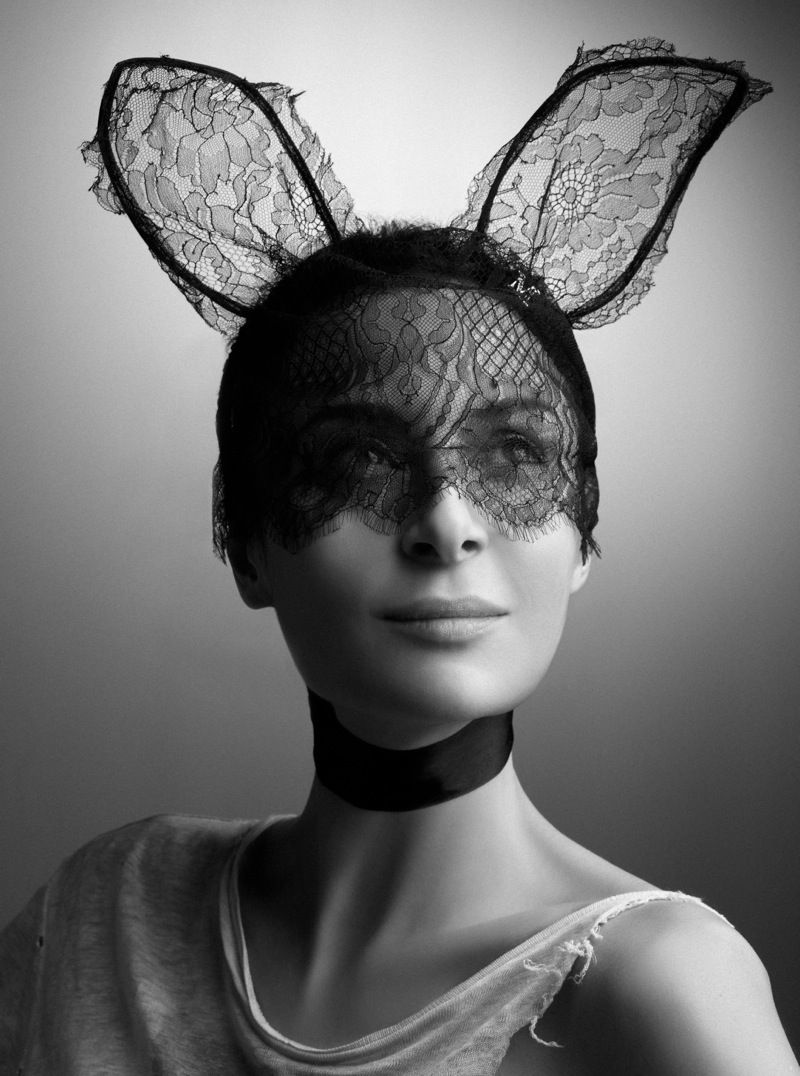 As someone who lives to get dressed (and also lives to eat, which is unrelated but true) I like to put together actual outfits that make sense in real life. I've never really understood the enjoyment of wearing a costume (and the unnecessary amount of pressure to come up with one, although my suggestions last year were pretty amazing…if I do say so myself). But when I come across things like Maison Michel bunny ears (a classic) and bat print sweatpants (perfect for any time of year) for example, I start to think I might be able to do this whole Halloween thing (although ideally I'd like to spend it at home, with pizza in hand, and forcing my dogs to wear a costume for five minutes just so I can get the perfect photo). Halloween was somewhat manageable with this J.W. Anderson x Topshop sweater I wore a few years ago (as well as last year in an ASOS onesie) but this year, I'm still undecided as to how I'm going to go about this.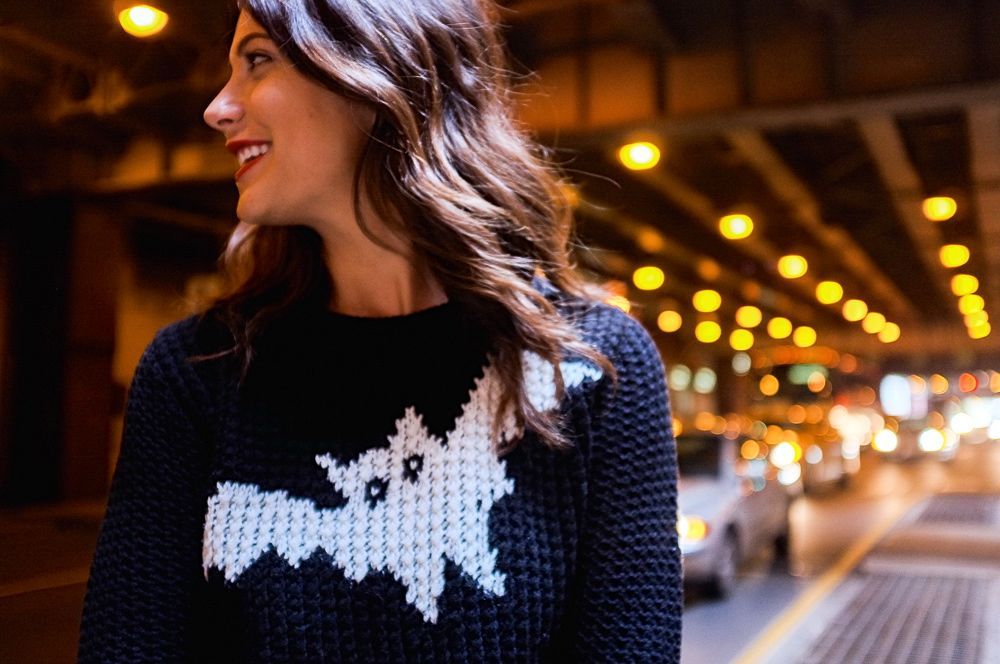 If you too are fed up with those asking what you're going to be for Halloween but still don't want to show up somewhere with no costume at all (it's easier to throw on a shitty costume than listen to every single person ask "why didn't you dress up?" with a concerned look on their face), here's a few festive one-piece-wonders that will get you through the holiday, and possibly beyond.
Images via Pinterest
You might want to check out...