Sometimes sweatshirts speak louder than words. And yes, I really do want you to have a nice day (regardless of my caught-in-the-moment confused look).
If I can't get you to have a nice day with an Ashish sweatshirt telling you to do so in sequin letters, I just give up.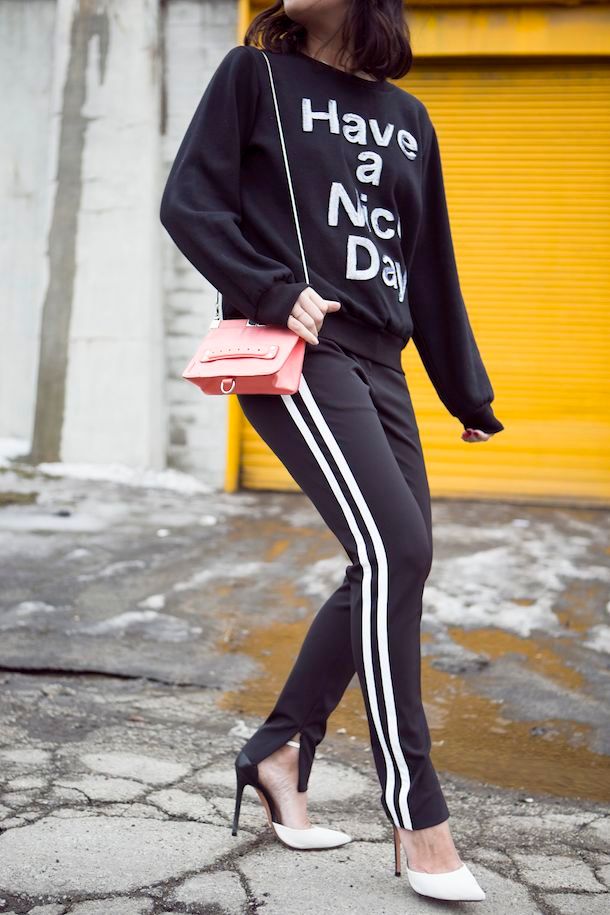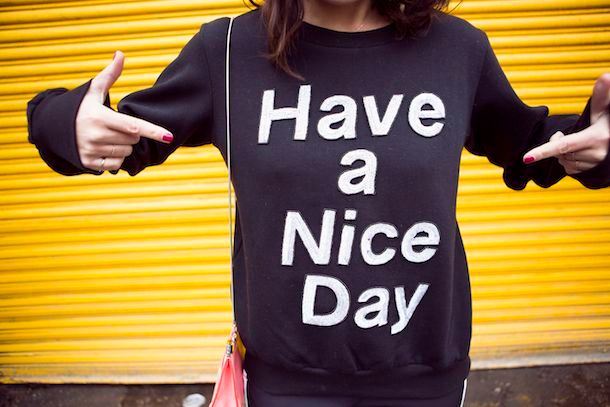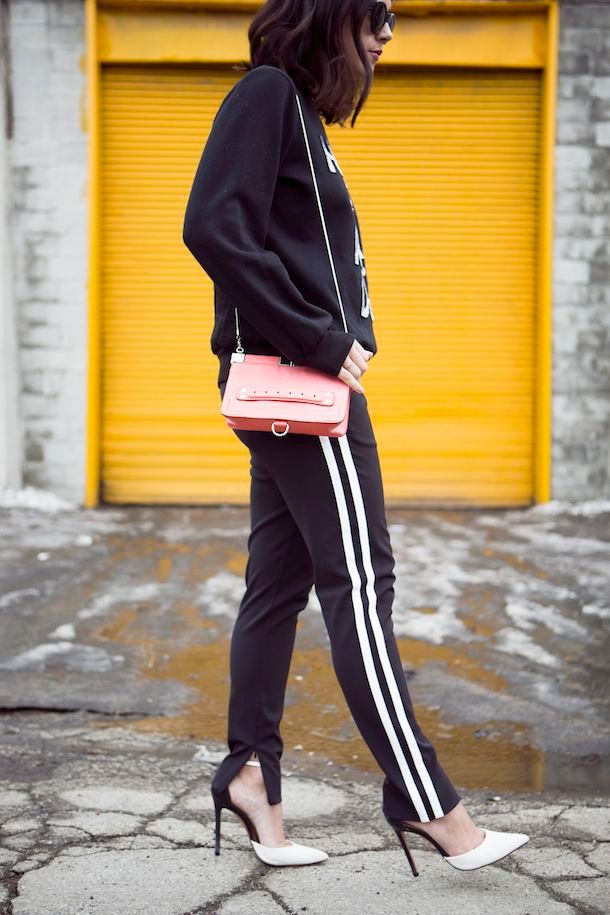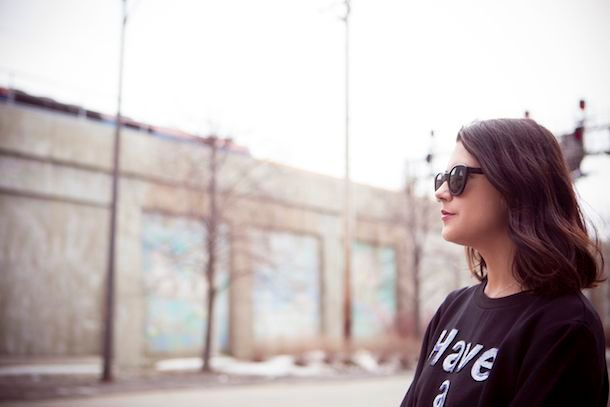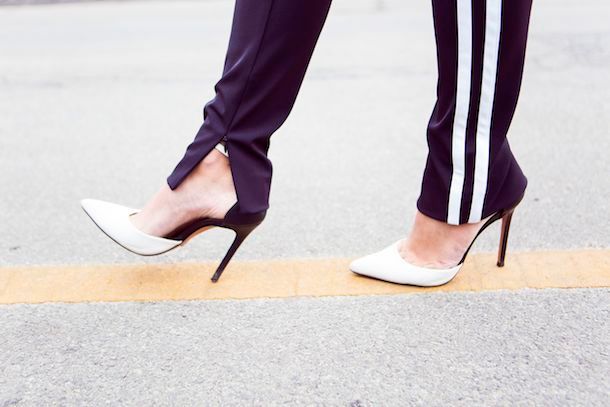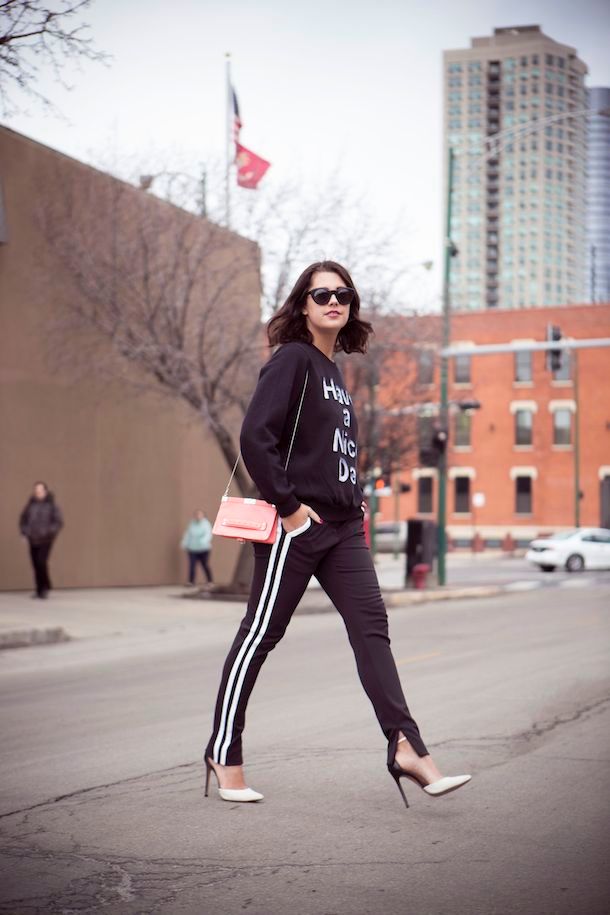 WHAT (am I wearing):
Sweatshirt: Ashish. Pants: Dion Lee. Sunglasses: Zac Posen x Illesteva. Heels: Schutz. Bag: Proenza Schouler. Rings: Ellie Jay, Iwona Ludyga, Gabriela Artigas, Dana Rebecca. Earring: Ryan Storer x Emma Mulholland.
WHY (am I wearing it):
Being comfortable and warm is just as important as "being stylish" so it's kind of nice to be in a sweatshirt and what-seem-to-be-Adidas-track-pants-but-there's-only-two-stripes-so-they're-either-fake-or-Dion-Lee. I'm always on the lookout for easy-to-wear pants because regardless of the season, I feel like I'm always in pants (specifically leather pants) and if it's really hot, those just turn into leather shorts. I found these in Australia (where most of my wardrobe seems to be from these days) and have already worn them on numerous occasions…except to the gym (where some would think that's where they belong). You know I love a good sweatshirt so there's no reason I shouldn't own this one (and the tank version). I like the idea of wearing a "sweatshirt and sweatpants" but in a fancier way. With the sequin letters, the "evening clutch" (technically, the name of that bag) and the heels, it's as dressy as this look is going to get. Have a nice day, kids!
WHERE (can you get the look):

Photos by Heather Talbert
You might want to check out...