From [un]official fashion week merchandise and a few life changing beauty products to a new Instagram account you need to follow…here's the ten things I'm obsessing over this month.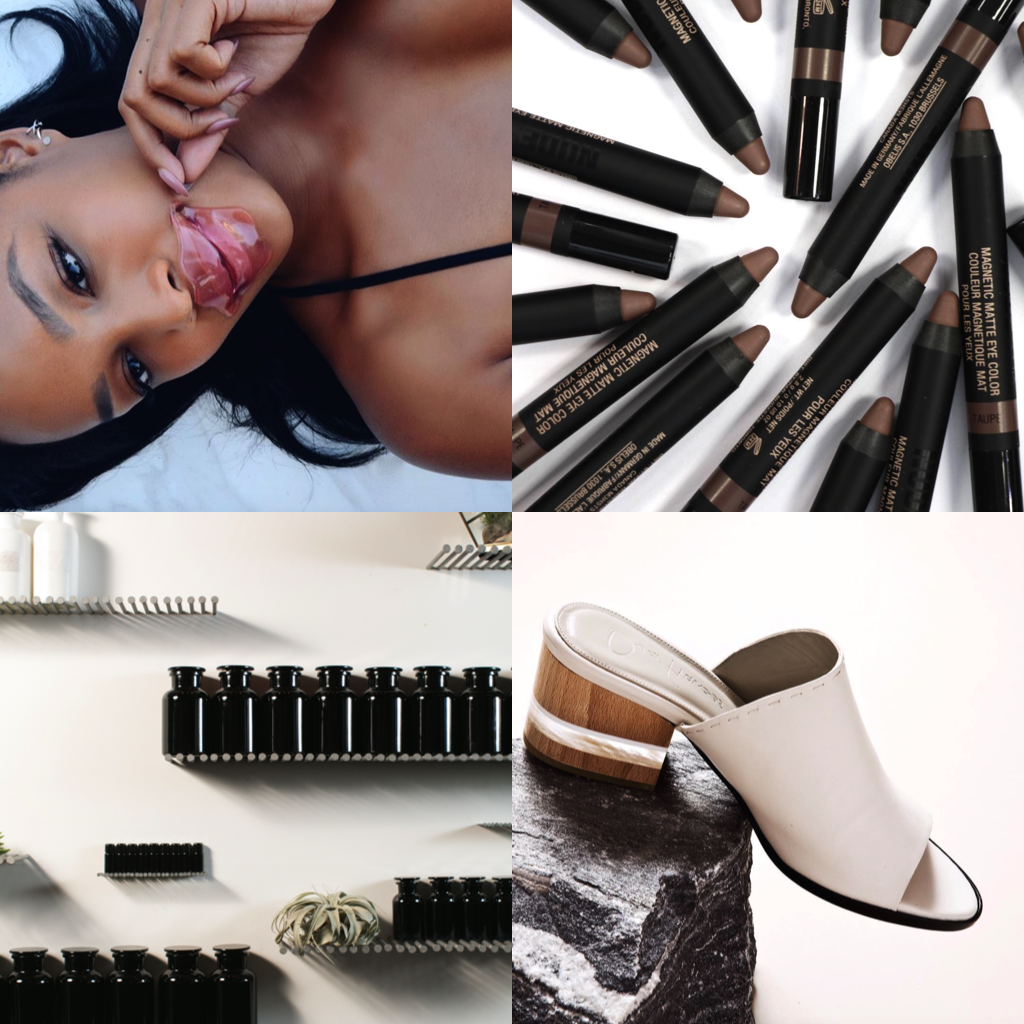 BEAUTY: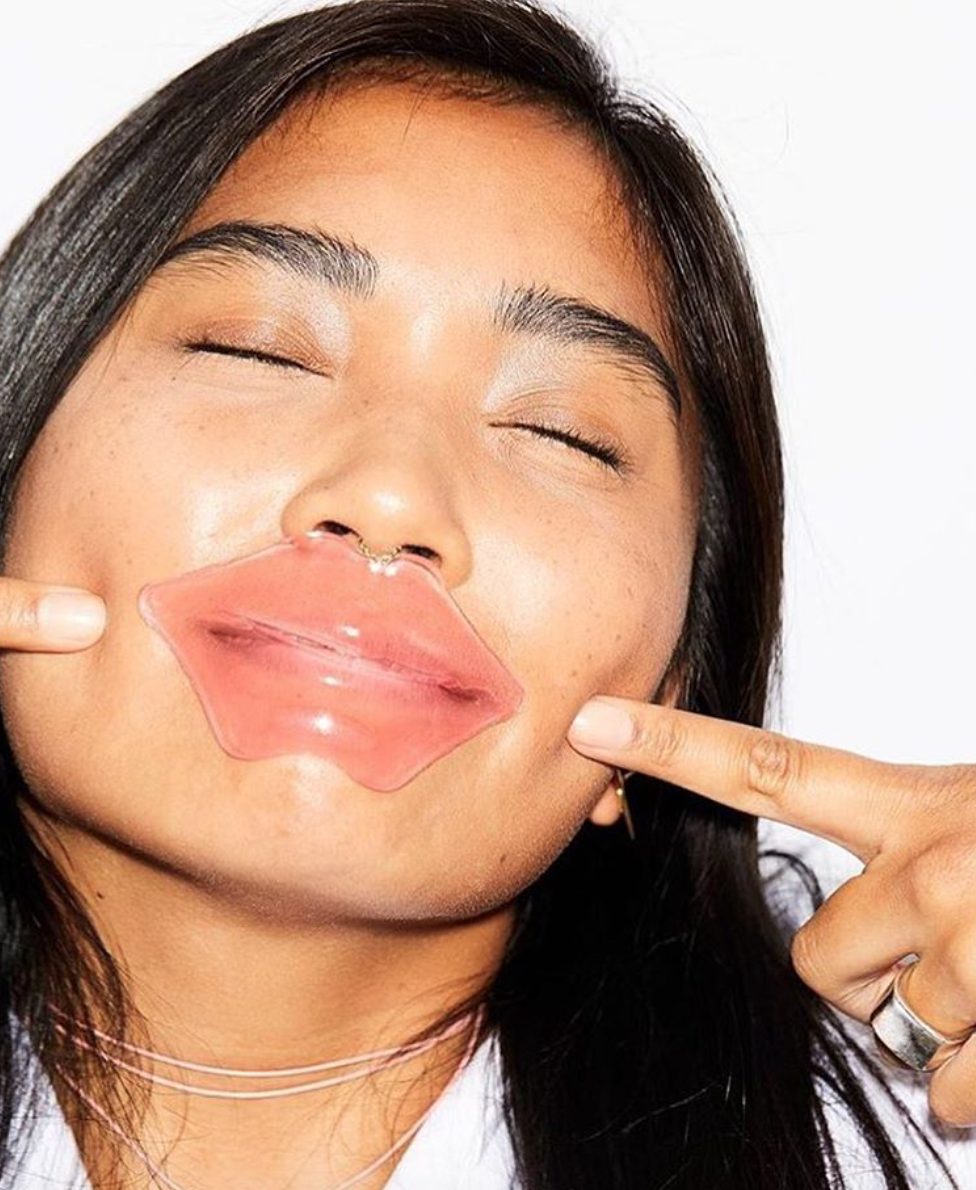 If the thought, what is this lip gummy everyone is rocking on Instagram and Snapchat right now? has popped into your head as of late, you're not alone. Fashion Friend / Jewelry Designer / Beauty expert Kristen Noel Crawley (who has amazing lips might I add) recently launched the first completely natural collagen-infused lip mask, under her new brand KNC Beauty. I've done it three times now and I am OBSESSED. Now I'm not saying you can go from having no upper lip to Kylie Jenner status — the results are subtle. But regardless of your level of plumpness, your level of smoothness will be OFF THE CHARTS. Can't wait to use these in the winter when my lips are thirsty AF.
If you follow me on Snapchat (or I guess Instagram Stories now…seriously what's up with that?) you probably already know about my new found love for Nudestix. I feel like I've posted about it so much that it seems like they're paying me to do it, when in reality they are not (I even paid for the product myself). I must have read about the brand somewhere recently and I love the idea (everything comes in stick form, meaning no tools / brushes required). I'm all about an easy makeup routine (considering my makeup skills are subpar at best) and it really doesn't get easier than this. I literally want every single pencil they make but I started with the Blur Pencil (I don't really have fine lines yet but every once in a while I see one on my forehead and I'm hoping this will make that sucker disappear), Brow Wax (I use it with my Glossier Boy Brow for an even stronger brow game), the Intense Matte Lip & Cheek Pencil as well as the Gel Lip & Cheek Pencil (depends if I want more of a glossy or matte look that day). Next on my list? Literally everything…but if I had to choose, I'm thinking the Sheer Eye Color or Bronzing Pencil.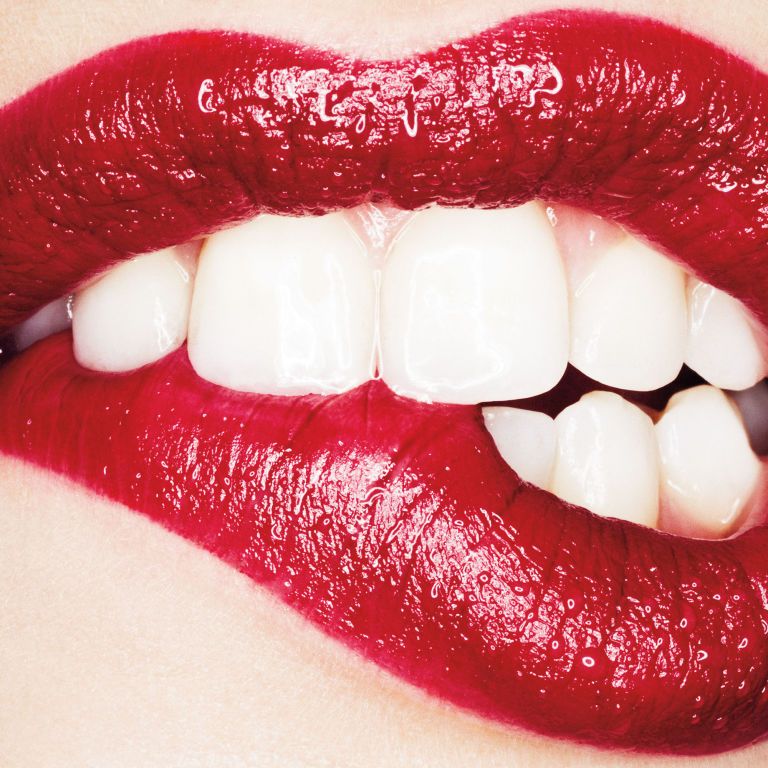 This one is going to sound a little crazy, as I've never been passionate about a toothbrush before, and just like Nudestix on Snapchat…you're going to think this is sponsored but guess what? IT'S NOT. I was in need of a new toothbrush a few weeks ago and I randomly picked up the Oral-B 3D White Luxe variety and it literally looks like I've been using Crest Whitestrips. I drink a lot of coffee so it's inventible I'm going to get some staining. I've never had my teeth professionally whitened but I probably use the Whitestrips once a year or every other year. This toothbrush pretty much does that without the extra step of having something stuck to your teeth for 30 minutes everyday.
FASHION:
An obsession I've always had, but more so this season, I am just craving all things with bell sleeves. No one does it like Ellery, but unfortunately it's not the most affordable option (I included a few at the bottom of this post for my fellow bell sleeve enthusiasts). In general, I just enjoy a cool sleeve –whether it's an appliqué, a silhouette, a cut-out, whatever it may be…just like I love a strong brow game, a strong sleeve game is always a good goal to have.
With fashion month just around the corner (NYFW is in 3 weeks!) one of my favorite websites, Fashionista.com, decided to really have fun with fashion week this season by launching their own merchandise — Fashionista Merch. It's basically a combination of Justin Bieber's Purpose Tour merch + Kanye's Pablo merch + Vetements…but all with a fashion week twist (Make Fashion Week Great Again, See Now Buy Now…so good, right?) I ordered the denim jacket…stay tuned for details.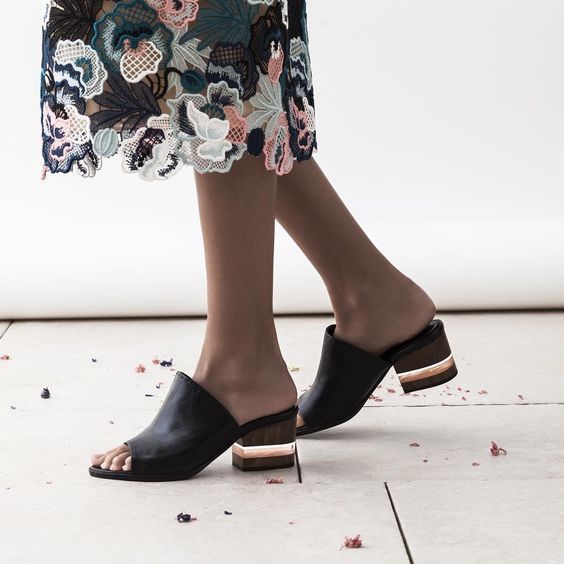 I think it's safe to say that Dear Frances is to shoes as what Mansur Gavriel is to bags — it's "it" and you need to get them ASAP. Anything worn by Kendall or Bella in public, is going to be a huge hit…and the Dear Frances Spirit Boots are definitely going to be the next big thing. Now I personally am not going to buy something just because a celebrity wears it BUT I have to say these shoes are pretty damn cool. They're minimal with a twist (which is what I'm into). I'm especially a fan of the mules (pictured here) and the slides…but really I'm down to Dear Frances in any way I can.
INSTAGRAM: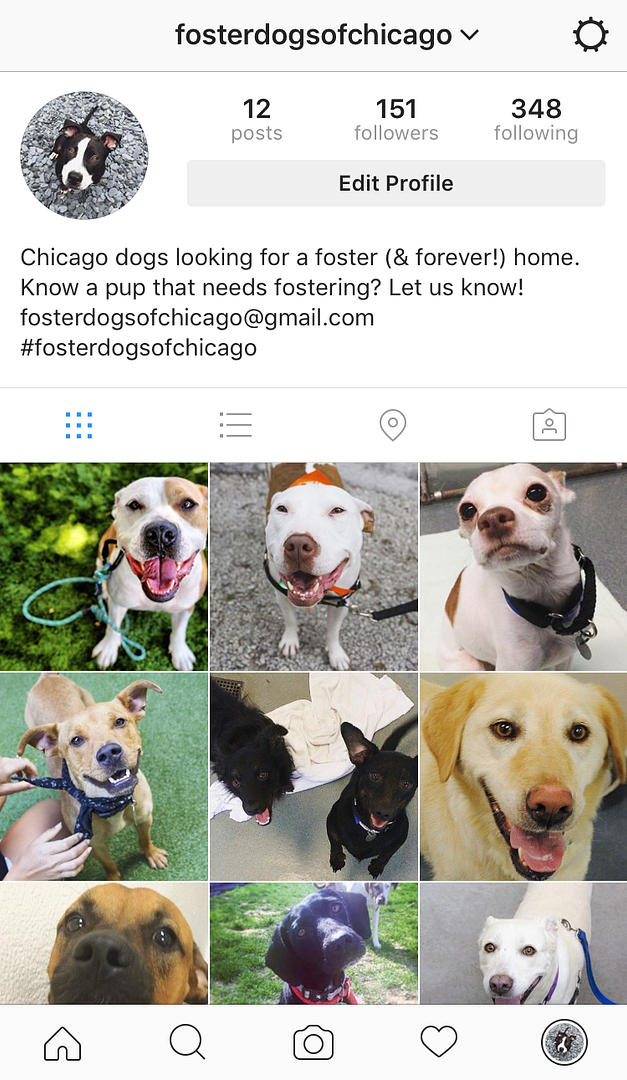 Yes I realize I may use these "vibes" posts to promote my own dog-related ventures (like in June when I was raising money for the PAWS Chicago 5k) but it's all for a good cause I don't feel bad at all 🙂 My new shameless promotion? @fosterdogsofchicago! It's an Instagram account I started to share the dogs of Chicago who are looking for a foster (and forever!) home. They're from various shelters in Chicago and I'm in the early stages of working with these shelters to help find these dogs temporary homes while they wait for their forever home. Whether it's because they've been in a shelter for a long time, they're sick and cannot be in the shelter or most importantly CACC (Chicago Animal Care & Control AKA the city pound) needs foster families lined up before a rescue group can take them in (something I just learned about so I'm hoping to spread the word as much as possible!) My dog, Lennox, was a foster from PAWS and although he ended up being a failed foster (meaning we decided to keep him) I learned in the process how important it is to foster animals. It's not only a way to free up a space for a more easily adoptable dog at the shelter (so you're saving two lives, really) but for the dogs who end up staying at the shelter for a while, it's a nice way to give them a break and learn more about their personality and behaviors in the home (that way their future adopter knows as much about them as possible). And for those fostering between CACC and the rescue group / local shelters, that's the most important as that's the only way to guarantee the dogs don't get euthanized…and no one wants that! Okay my Sarah McLachlan commercial ends here.
FOOD: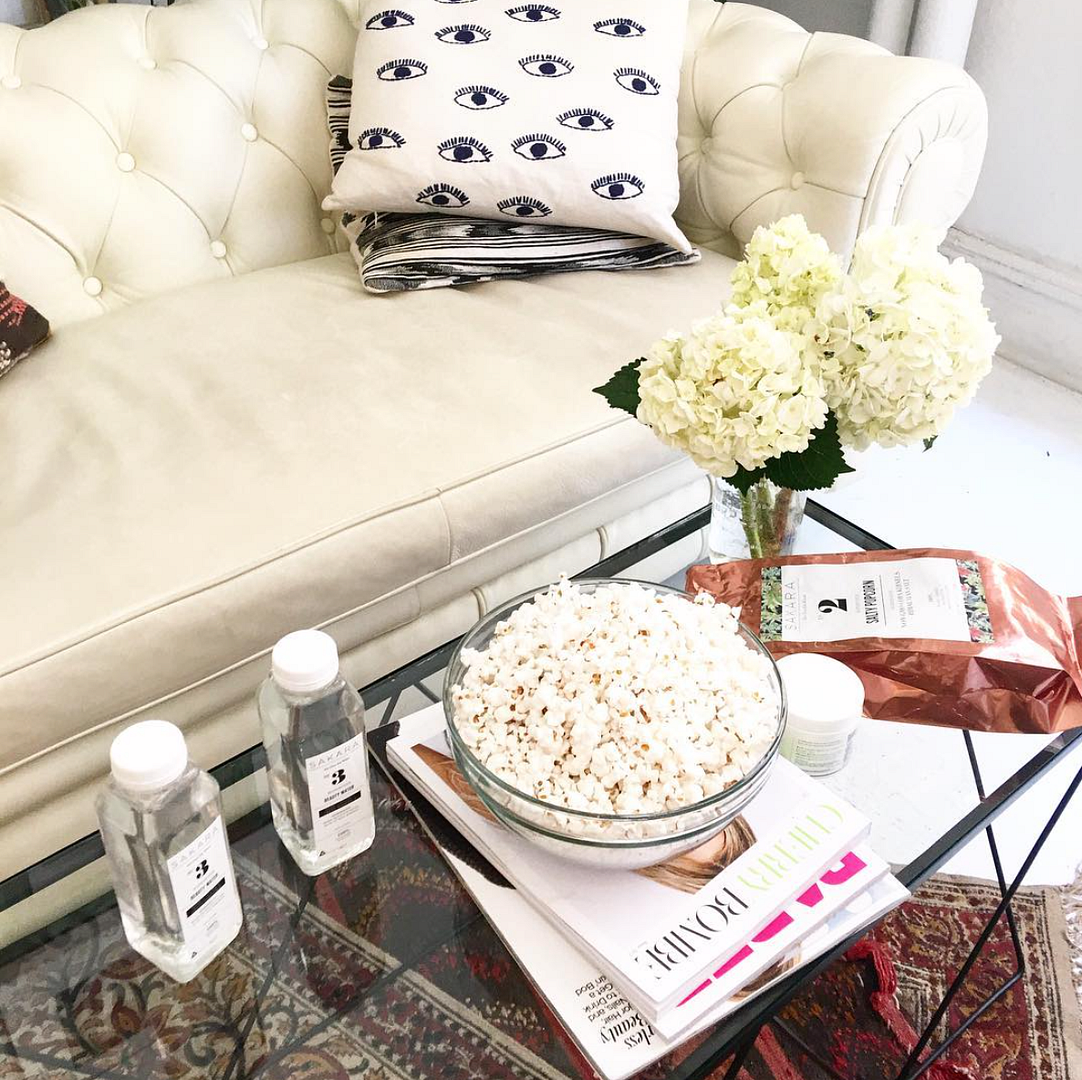 If you're not familiar with Sakara, it's essentially the the chicest way to eat clean. They have a meal delivery service, a one week program (which I tried recently), and an online shop where you can buy things like Probiotic Chocolate, Watermelon Jerky, Beauty Water, and my favorite…Salty Superfood Popcorn. As a previous Skinny Pop addict, I really enjoy snacking on popcorn and although popcorn doesn't sound bad for you (unless you go the movie theater route and drown it in butter) at the end of the day, corn isn't really the best for your body (especially because so much corn is now genetically modified). Sakara's popcorn is made with organic non-GMO white corn, Himalayan Sea Salt (which is my favorite kind of salt…yes I have a favorite kind of salt) and coconut oil. The coconut oil gives it the slightest sweetness (even less than a Kettle Corn kind of way) and the flavor is unlike any I've ever had. Just like it's beyond weird to have a passion for a toothbrush, it's just as weird to get this excited over popcorn. But I'm doing it anyway!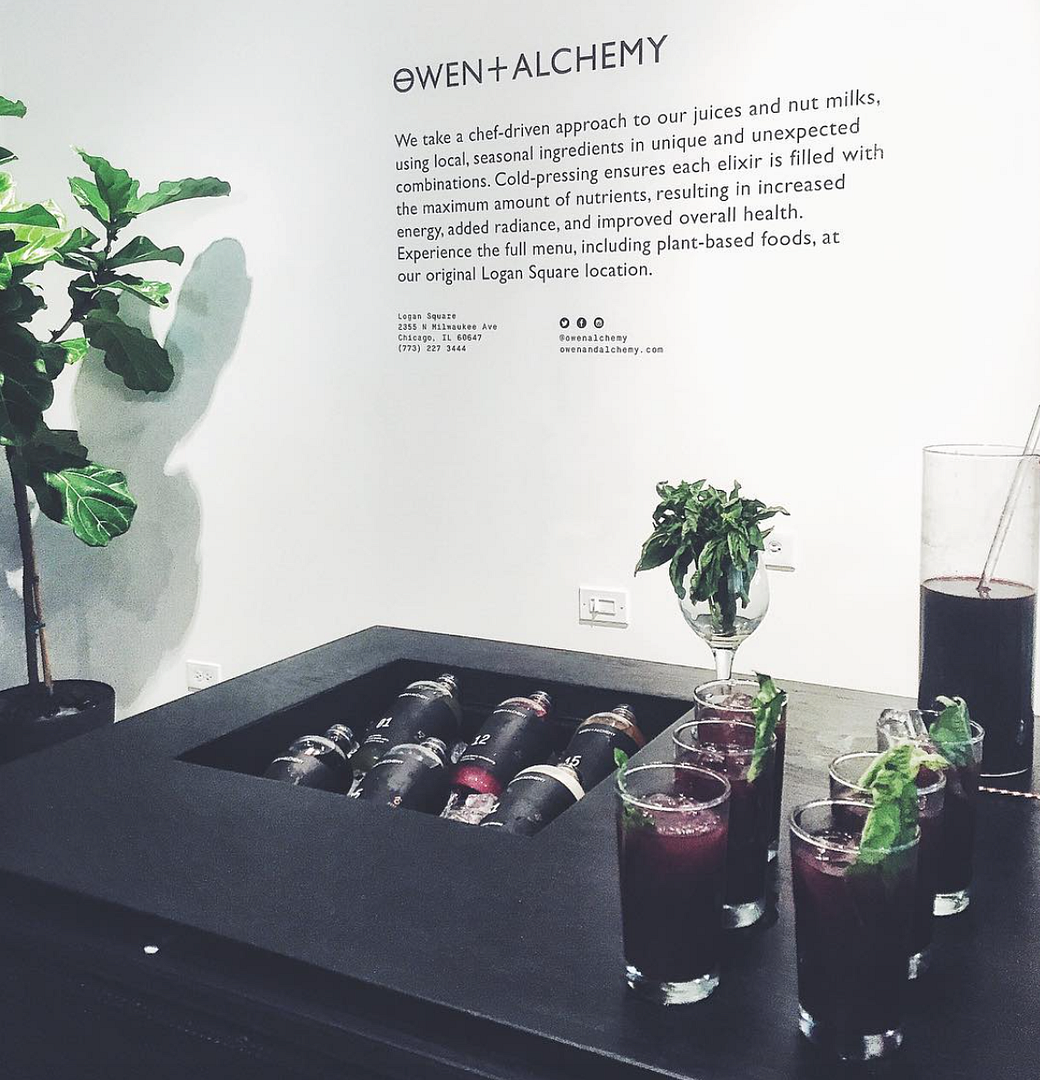 Former CCF Loves and overall juice babe Anne Owen just did the most amazing thing ever — she opened an Owen + Alchemy (the best juice bar ever) IN MY NEIGHBORHOOD. Although currently a pop up (and I'm hoping it will be permanent), they have a small space inside this awesome Lincoln Park boutique called élu (on Webster / Racine). I love Logan Square, don't get me wrong (it's my spirit animal neighborhood), but having an O+A within walking distance is [as DJ Khaled would say]…major key.
MUSIC: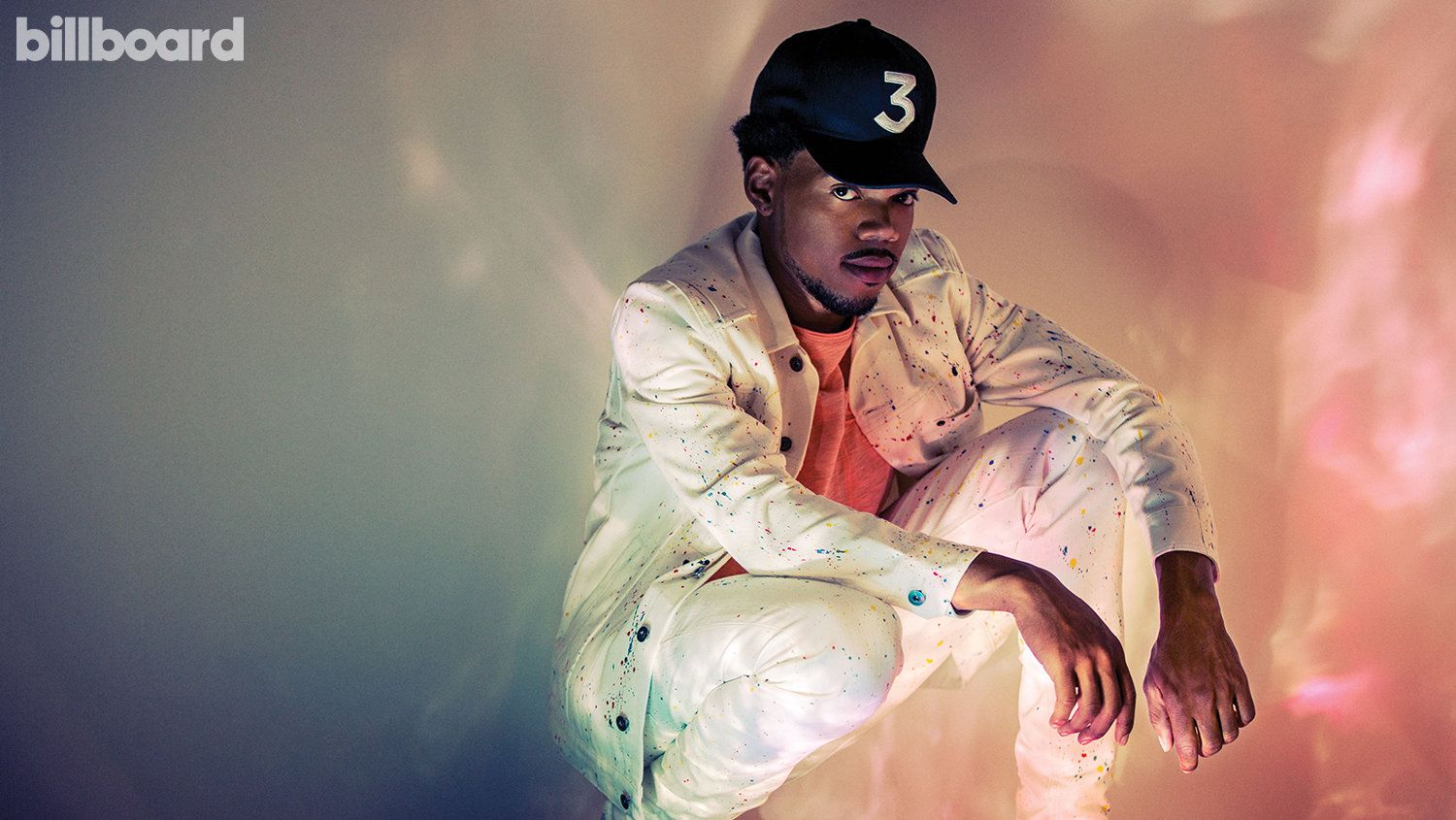 Where do I even begin with Chance The Rapper? I'm not going to say I was one of those "who listened to Chance before anyone else." I've been listening to his music for maybe two or three years now…but it's when I saw him live at Pitchfork last year that just changed everything for me. It's really exciting to have someone so passionate about what they do, trying to make a difference with their fame, and is just overall extremely talented…come out of Chicago. Chance is all of that and more. I honestly didn't even realize how famous he was until this summer when he sold out his surprise show post-Lollapalooza and his Magnificent Coloring Day show in Chicago in a matter of minutes. I appreciate that he's doing something different — being an independent artist, offering his music for free, etc. Also pretty badass that Fashion Friend Whitney Middleton styles him in the most incredible looks (including this image from Billboard…and yes I want that jacket in my life ASAP). Although I'm a fan of his new album Coloring Book, I have been listening to The Social Experiment on repeat (especially Heaven Only Knows…how can you not like that song?!) I guess you'd really only understand my love for Chance if you saw my face when he came out during Future at Lolla this year…you would have thought I just won free Proenza Schouler for life.
—
Are you feeling me with these August vibes? Shop the post below. Also be sure to tell me what you're into this month!
Images via Instagram, Harper's Bazaar, Billboard, Net-a-Porter & Fashionista
You might want to check out...