From fashion week in New York to the streets of Chicago, I just can't get enough of BEANIES. Like my leather hat and my blue Illesteva sunglasses, I'm sure you'll be sick of seeing this beanie soon. But it's warm, it's cool, it's kind of weird so it's here to stay. Sorry but I really am not sorry. To make up for it in advance, today's post has some guest appearances. So get excited. I sure am.
Oh hey, it's Marc Moran…in Illesteva!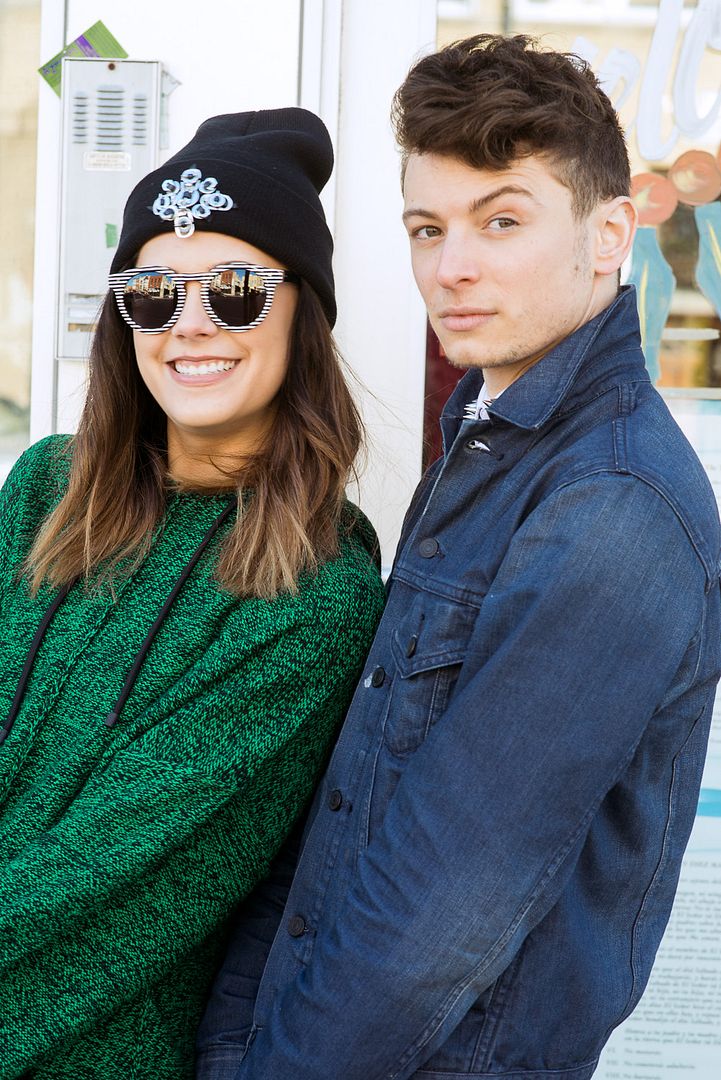 And Stephen Young from Stephen Style…werking it as per usual.
 Look ma, no hands.
WHAT (am I wearing):
Sweater: T Alexander Wang. Hat: Gypsy Sport. Pants: The Row. Heels: Valentino. Bag: Celine. Sunglasses: Illesteva.
WHY (am I wearing it):
This look was 100% based on the beanie. Because I've worn it almost everyday since I got it at Opening Ceremony a few weeks ago, I knew I had to include it in this week's WWW post. I thought it would be fun to put together a completely contrasting outfit; one that had some casual aspects but I'd still go out in. Stephen said I looked "hoodlum chic," which I think is the perfect way to describe this look from the waist up. If you saw me from the waist down, you'd probably think I was going to a party or something. Like I say in most of my outfit posts, I'm all about balance. Whether it's with color, proportions, statement pieces or in this case, utilizing casual aspects with dressier ones, balance is key when it comes to fashion…or anything in life, really.
WHERE (can you get it):

Photos by Daniel Kelleghan
You might want to check out...