Because it's been way too long since we've seen some good red carpet looks and 2013 is over quicker than you can say FLATFORMS…why not spend your Christmas [food] hangover looking at pretty people in pretty things?
Here's a look at my top 12 favorite red carpet looks (that don't necessarily involve a carpet that is red) from this past year.
Sarah Jessica Parker in Giles Deacon
The only one who really nailed it at the punk-themed Met Gala this year. A little bit of punk, a whole lot of pretty and 100% SJP realness.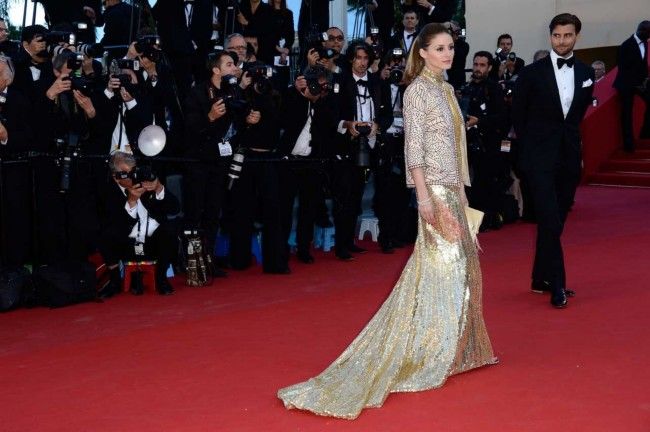 Olivia Palermo in Roberto Cavalli
I'm not really Cavalli's number one fan but it's pretty great to see such a fancy dress paired with a jacket on the red carpet. But it's not really fair because Olivia can do fashion things that most people can't…and this is why we love/hate her.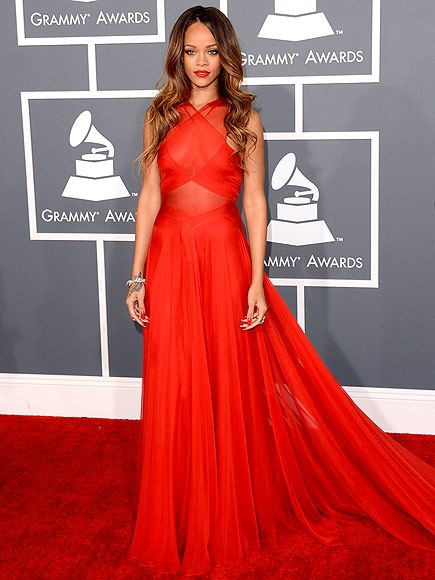 Rihanna in Alaia
The Grammys are probably the most tasteful of all the music awards, however that doesn't mean the outfits are actually tasteful (only by comparison to things like the VMAs, AMAs, etc.) However, Rihanna completely surprised everyone by not only going "anti-Grammys" but also going "anti-Rihanna."  It's kind of like when Miley actually wears clothes and her tongue isn't out…our worlds just get turned upside down.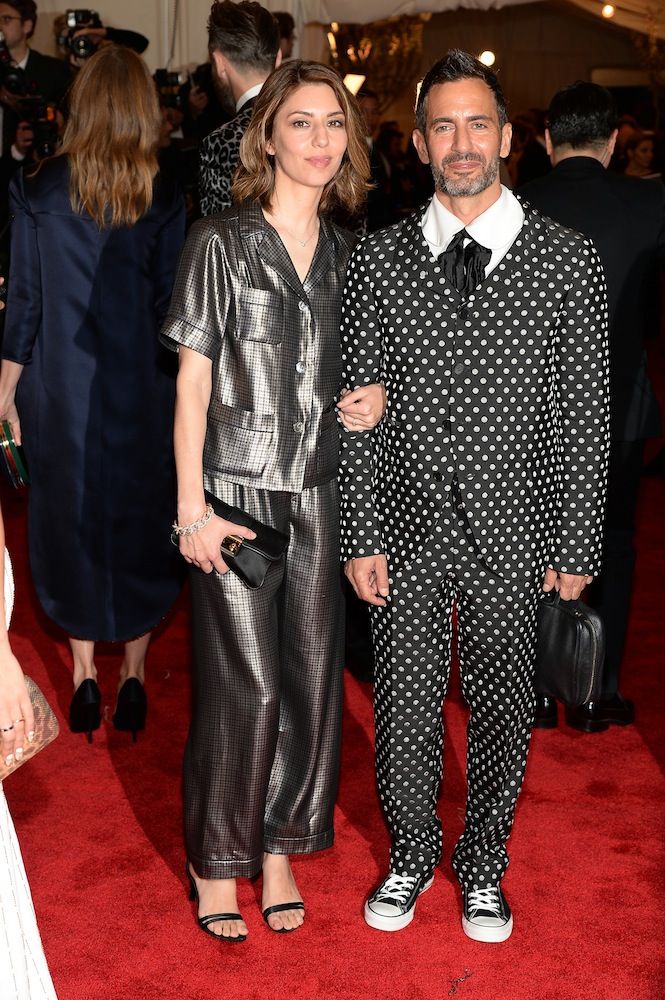 Sofia Coppola in Marc Jacobs & Marc Jacobs in Comme Des Garcons
Going complete opposite from SJP, Sofia and Marc clearly didn't get the punk memo (or they did and just decided to ignore it and I guess that's kind of punk in its own). But if you're going to wear pajamas in public, this is the way to do it folks.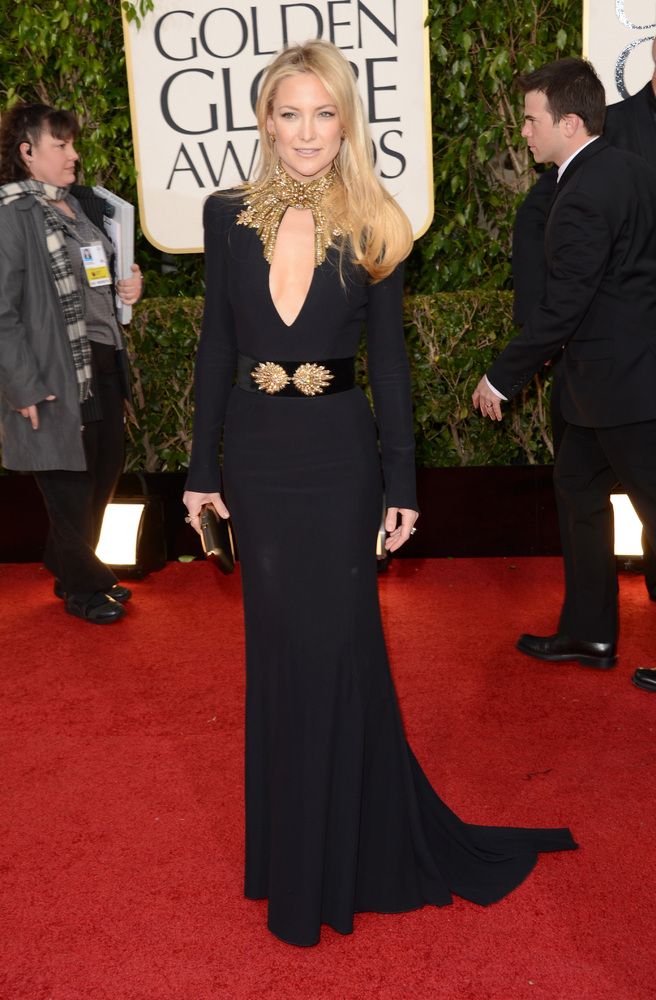 Kate Hudson in Alexander McQueen
The dress is stunning on its own so to put it on someone who knows how to do effortless (like Kate Hudson), it's going to be a good match. By far one of the best dressed at the Golden Globes this year.
Nicole Richie in Marc Jacobs
Along with the Met Gala, the CFDA Awards are one of my favorite red carpet events to write about. Mostly because it's a lot of fashion people taking more risks and not wearing satin strapless dresses but often times their fashionness (a word I just made up) gets in the way and the outfit is just a miss. Thankfully we have people like Nicole Richie who is now considered both a real celebrity and a fashion person, who is just killing it in Marc Jacobs at the CFDA Awards this year.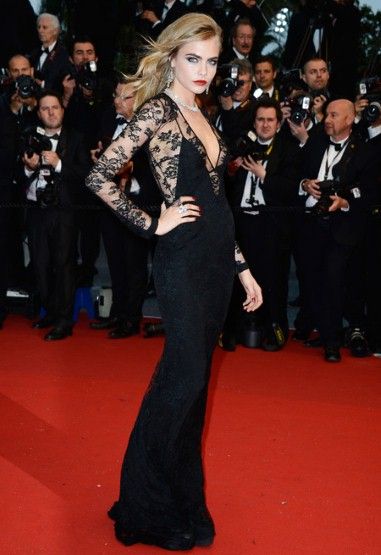 Cara Delevingne in Burberry
Models totally get unfair advantages in the red carpet department because even if the dress is ugly or they're having a bad hair day, they'll always look better than their A-list celebrity counterpart because looking good in photos is their job (and very few of us are actually at the event to see them in person). With that said, I don't know if this is Cara being a model or Cara just looking fierce at Cannes, but regardless this was just perfect head-to-toe (even the accessories and the hair were spot on…which doesn't seem to happen as often as it should on the red carpet).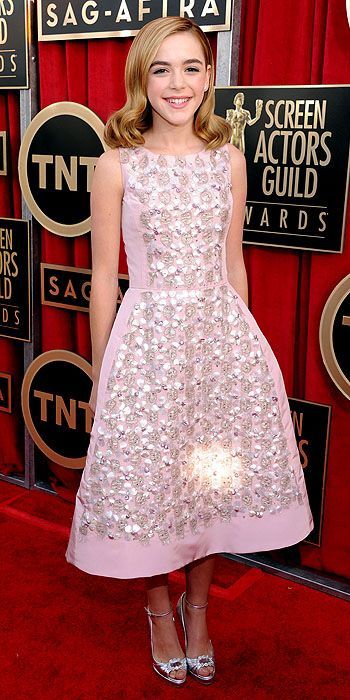 Kiernan Shipka in Oscar de la Renta
No one does age-appropriate in style like this girl. One of my personal favorites was this Oscar de la Renta dress she wore to the SAG Awards this year. How many 14 year olds do you know wearing ODLR? YOU GO, KIERNAN.
Kendall Jenner in Keepsake and Kylie Jenner in Maiyet + Giambatista Valli
I hate to admit liking anything that is involved with the Kardashians (I can barely listen to the Kanye Pandora station anymore) but I was really impressed with Kendall and Kylie's look at the AMAs last month (although I'm a little partial to Kendall because she's wearing Dylanlex).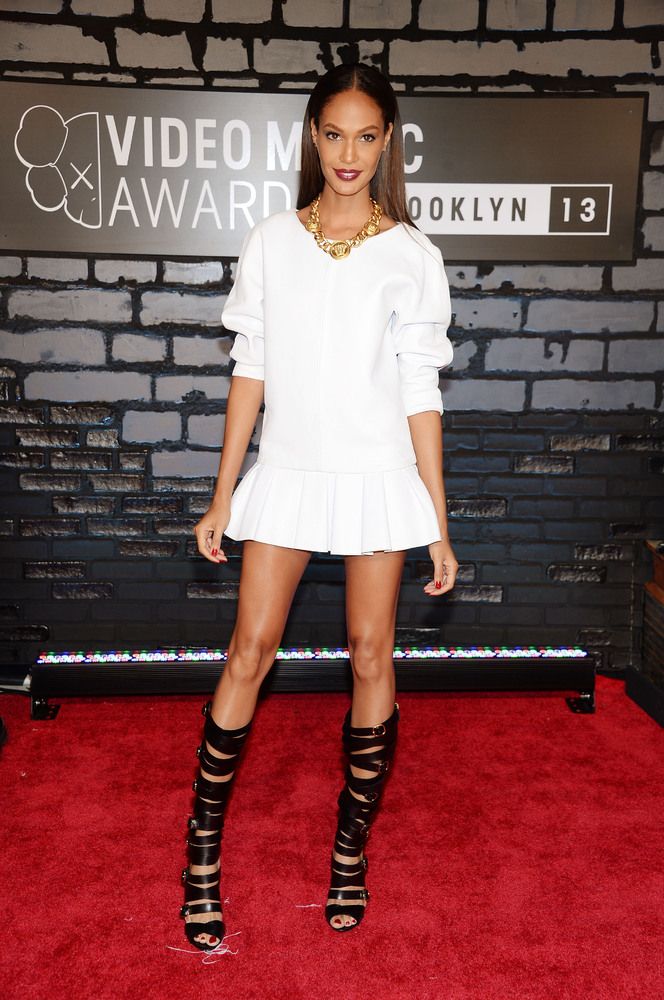 Joan Smalls in Viktor & Rolf
The dress is one you can wear on many occasions but the shoes only work for something a little crazy like the VMAs. When it comes to getting dressed, I'm all about balance so I appreciate the sleekness and simplicity of the dress (which could also be a long top) paired with the edge of those shoes.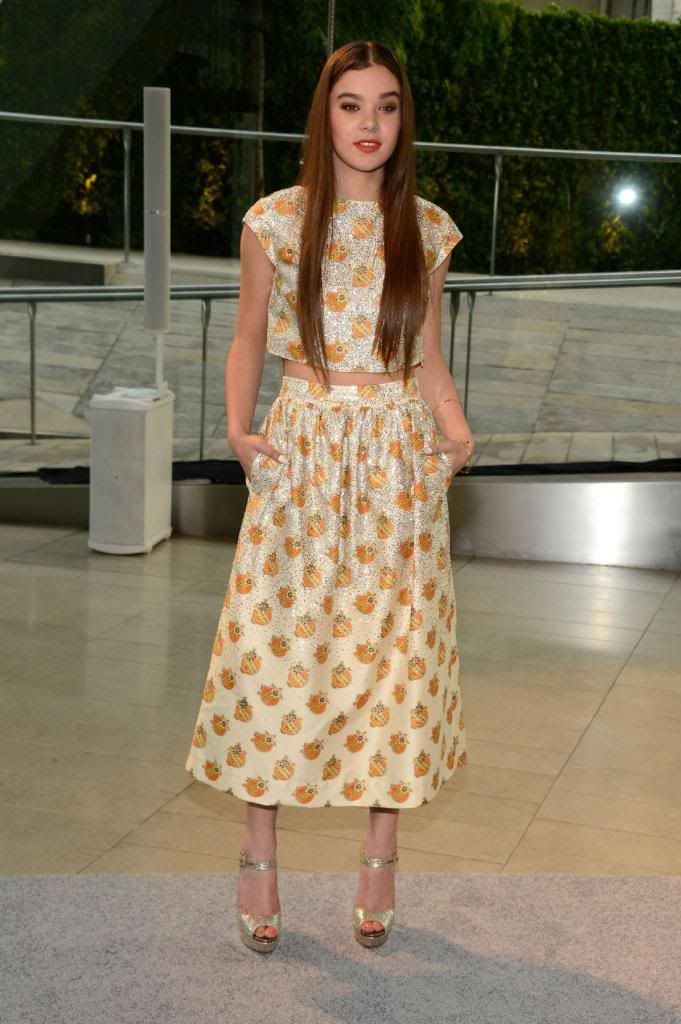 Hailee Steinfeld in custom Suno
My only complaint is that I'm not all that into super long hair BUT this outfit is a little quirky and that's what I love about it (also ideal for the occasion). Not many people can pull off cap sleeves, a bare midriff, tea length AND ankle straps but somehow Hailee manages to look awesome in those 4 typically unflattering things.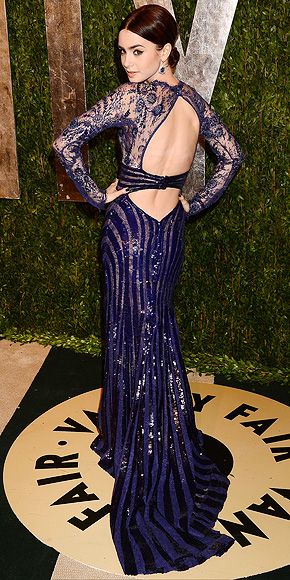 Lily Collins in Zuhair Murad
There's not a ton of celebrities whose styles I admire (I typically look to editors and stylists for that kind of thing) and whether it's her or her stylist (or those eyebrows), I have been crushing hard on Lily Collins and her red carpet looks this year. Exhibit A: Zuhair Murad the Vanity Fair After Party.
—
What have been your favorite red carpet looks this year? Least favorite?
You might want to check out...