The Spring 2013 collection acknowledges the prophetic symbolism of the luna moth to celebrate the evolution and transformation of an ever-intiuitive Bibhu woman.
This is what Bibhu Mohapatra described as his inspiration for Spring '13, included on the handouts at the show Wednesday morning. The first thing I did when I got home…Google luna moth.
Now that I know what a luna moth is, it's definitely prominent in Bibhu Mohapatra's Spring collection. However, it feels a little more stained glass than moth to me (but that's not necessarily a bad thing!)
The colors in this collection were super rich, which was a refreshing sight after seeing so many neutral-focused collections. Silhouettes were powerful, structured and angular which really shows who the Bibhu woman is. Although taken on my iPhone, I love this shot of look 23 (onyx and chartreuse lace gown with draped organza shards) from the back.
Here's some key looks from Bibhu Mohapatra Spring 2013…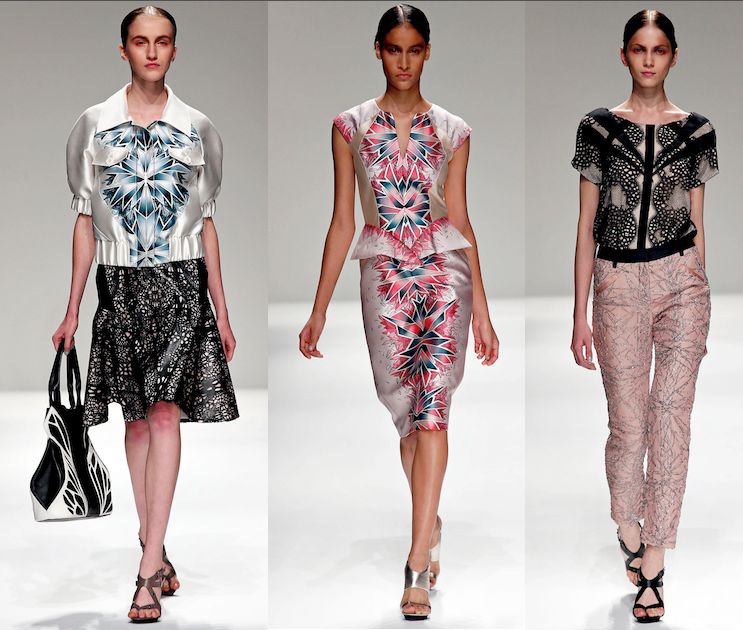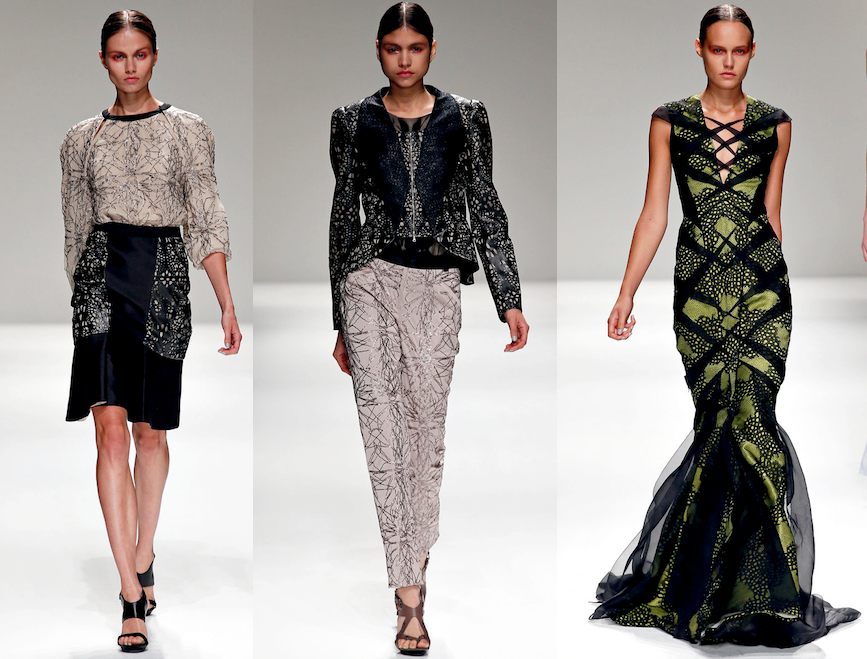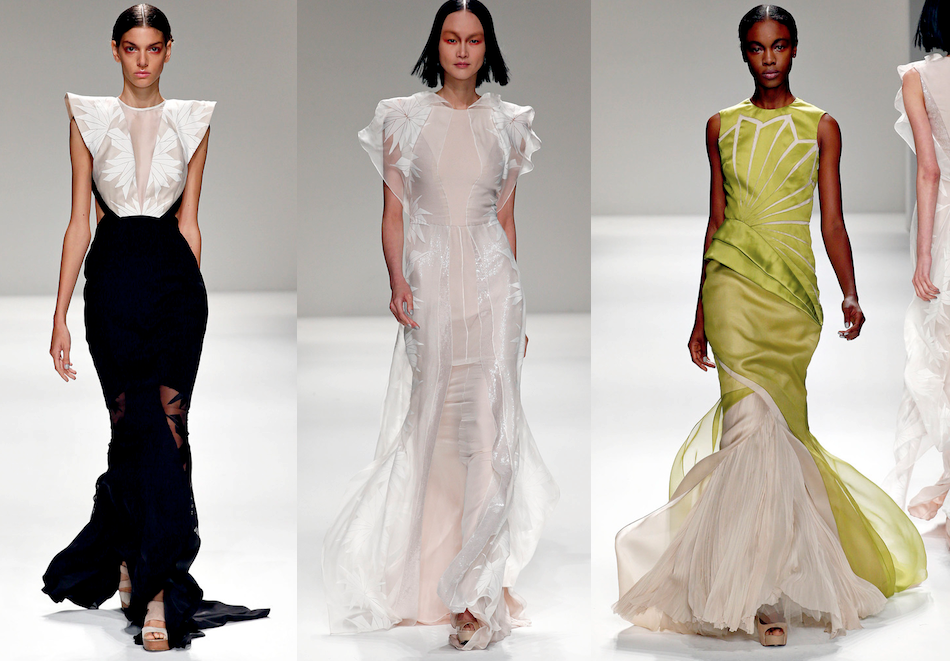 And the final walk…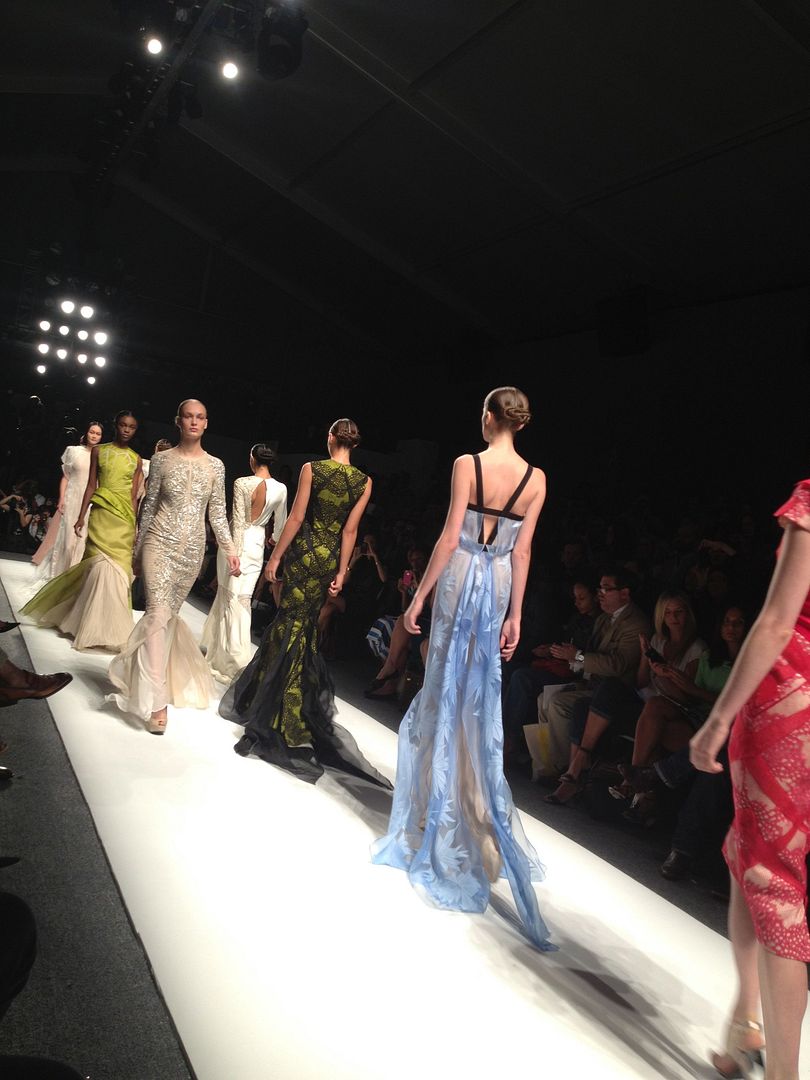 Runway images via Style.com
You might want to check out...