First flatforms, then sneaker wedges and now Birkenstocks…I can totally see now why straight men would hate fashion. Since around 2011, shoe trends have had approximately 0 sex appeal, which not everyone is a fan of…but it does make for a fantastic fashion challenge. Whether you love them or you hate them, Birkenstocks are the latest to take off in ugly shoe trends. So the question is…will you give in?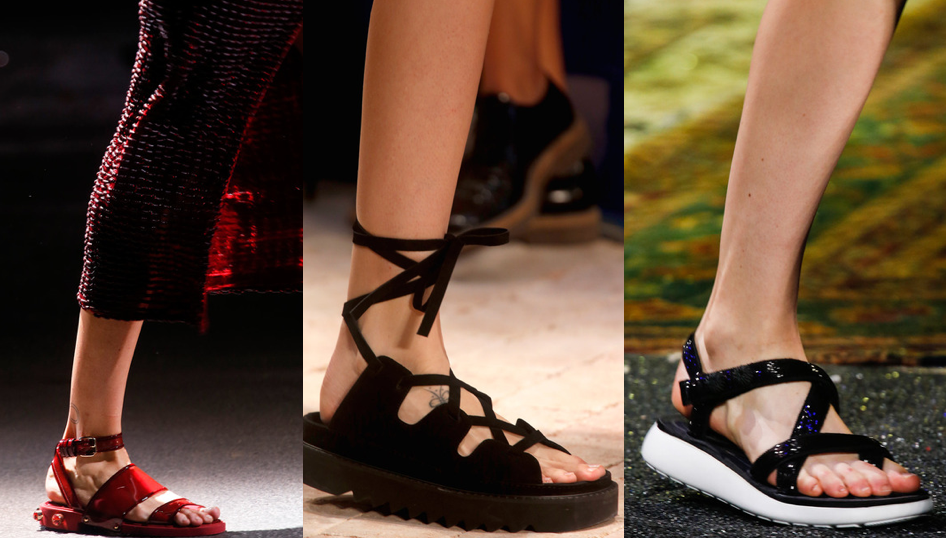 Givenchy, Celine, and Marc Jacobs were some of the many who showed these thick strappy/kind of platformish/Birkenstock-Teva hybrid shoes that will be all over the blogosphere come Spring 2014. When it comes to the ugly shoe trends, I'm really stuck in the middle. I actually loved flatforms when they were big for SS11 (although my Fendi flatforms remain as book ends because they're quite difficult to walk in), you know how I feel about sneaker wedges and that will never change, but for the Birkenstock/Teva trend (shall we call them Birkentevas? Tevastocks?) initially I'm a hater but I could be swayed. I'd have to try them on, see what they'd look good with but be sure not to spend thousands on something like a fur Birkenstock (AKA the Celine furkenstock).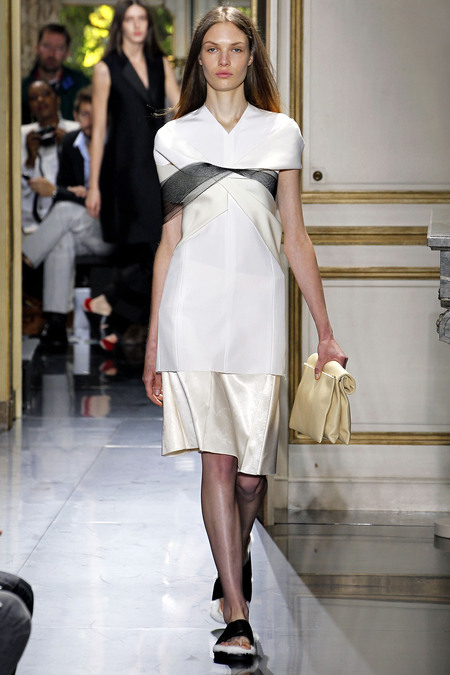 Even Miley is on board with the trend (which could either mean you'll boycott it or only wear Birkenstock-looking shoes from now on) but it's one that's creeping up on us and will be EVERYWHERE next spring. You'll see.
Now when I think of Birkenstocks, I think of high school. It's funny because such girly things were in at the time (bright color Juicy velour, these awful weird pleated cotton mini skirts that I loved so much, everything bejeweled, Paris Hilton, etc) but then if you didn't have Birkenstocks people didn't understand how you had survived being a teenager thus far. I could not wrap my head around the appeal of a muddy taupe colored clog. I just couldn't. But like Crocs (which I promise I never gave into), everyone said that they're SO comfortable you just have to try them. So it took me until about junior or senior year but I finally tried them (peer pressure!) and they were right…damn they are comfortable (but still so ugly). I wore them a bit just to give my Steve Maddens a break but soon enough, I was right back on the Madden train. So that's my love/hate with the shoe…do you have any good Birkenstock stories? If so, let it out in the comments.
So if you're a hater, blame Celine. If you're loving this, blame Celine…and shop some Birkentevas/Tevastocks (including some real life Birkenstocks) below.

Images via Style.com
You might want to check out...