After three WWW posts in summer gear (RIP) it's back to boots and puffer coats for me…but I did happen to figure out a way to wear one of those warm weather pieces right now.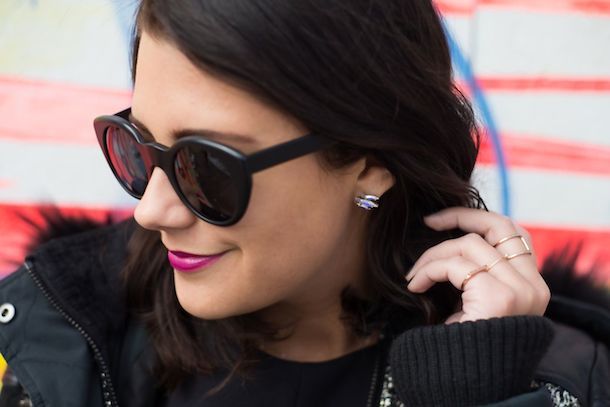 Romper with tights — snow: 0, me: 1.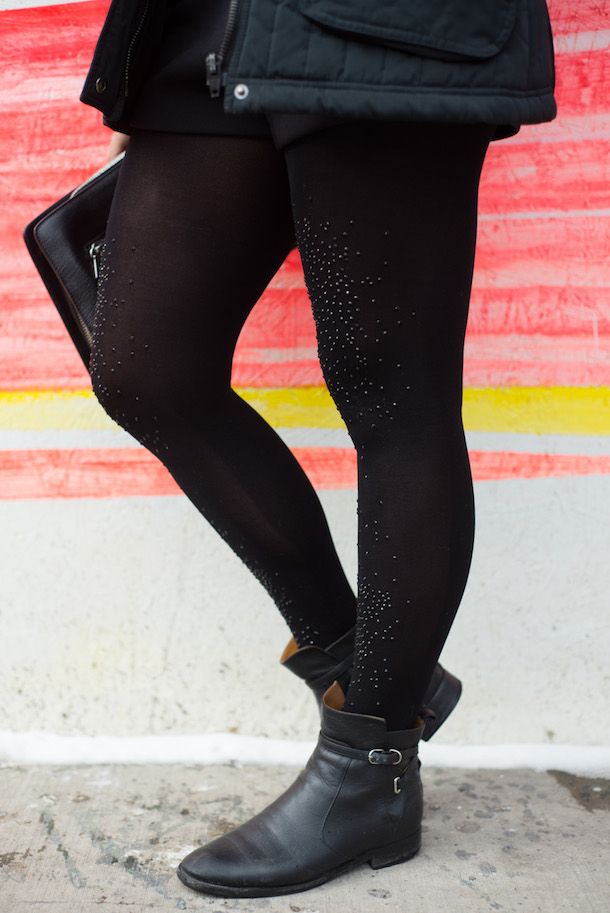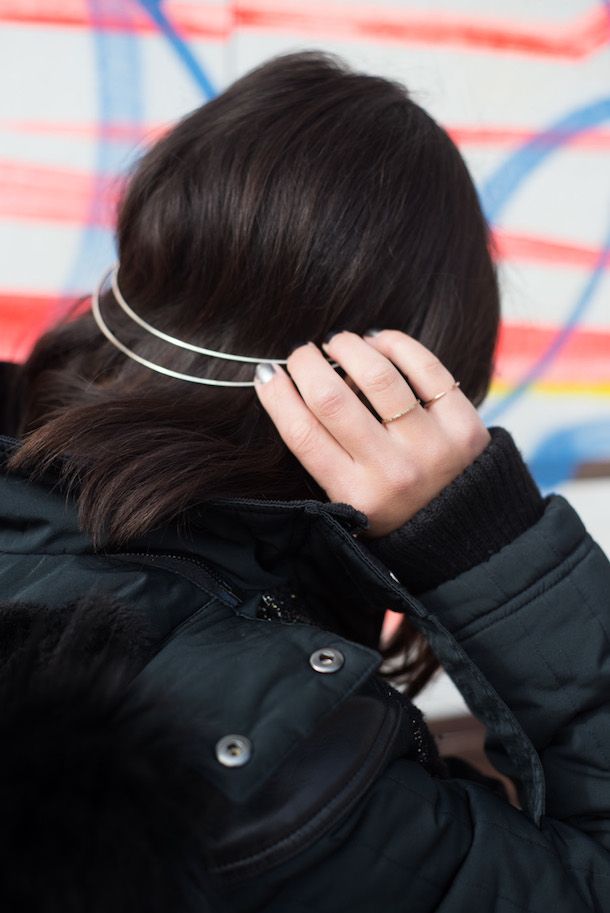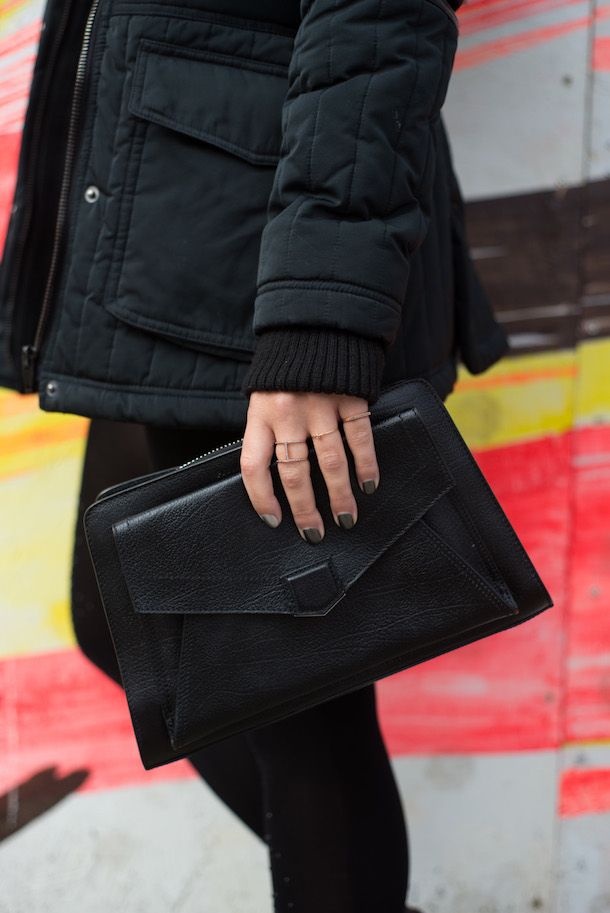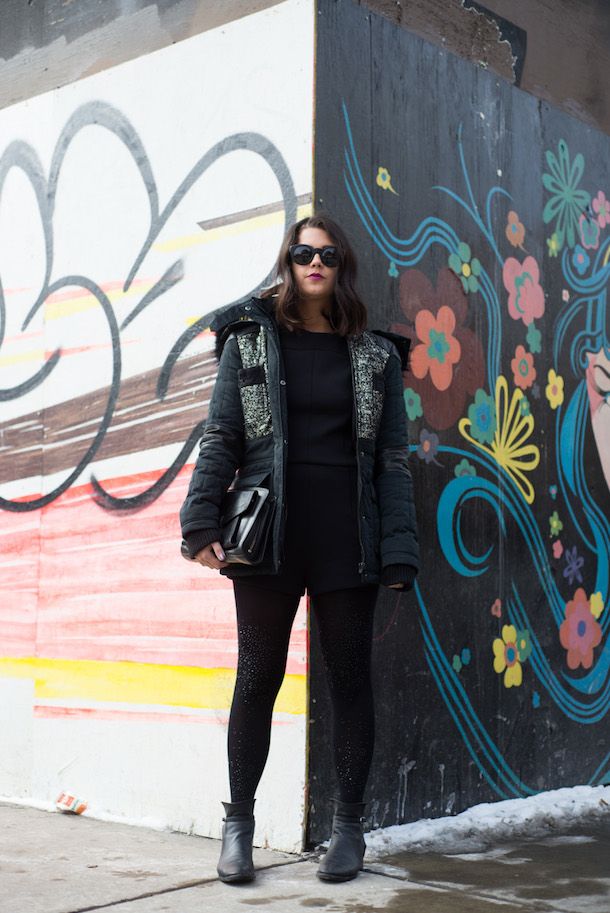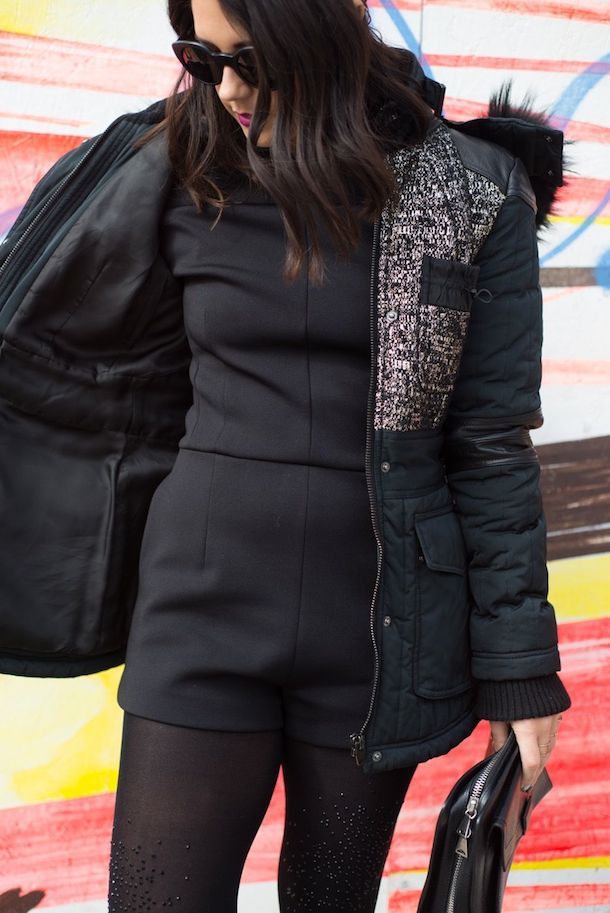 WHAT (am I wearing):
Romper: T Alexander Wang. Tights: Bebaroque. Sunglasses: Zac Posen x Illesteva. Coat: Alexander Wang. Boots: Balenciaga. Bag: Proenza Schouler. Headpiece: Sarah & Sebastian x Dion Lee. Rings: Ellie Jay, Iwona Ludyga, Gabriela Artigas, Dana Rebecca. Earring: Ryan Storer x Emma Mulholland.
WHY (am I wearing it):
At first, this might just seem like an all black outfit but there's actually a lot of elements that went into it. First and foremost — the black romper. When I was in Australia, I told myself I'd only buy Australian designers while I was there but the one thing I couldn't pass up was this neoprene playsuit (actually purchased from one of boutiques featured on A-Commerce). This specific type of clothing rarely fits me right (although ironically I wore one in my last WWW post) but this one is a little more fitted and dressier. Plus, I'm wearing a romper in the Winter so that's pretty exciting, right? Obviously had to wear them with tights (which happen to be the only tights I've been wearing this season). Went with flat boots and a puffer coat to keep it casual (although this is no ordinary puffer coat). One of my favorite elements of this outfit though is the subtle headpiece. It's not something you see everyday (although that might be a good thing if you think it's hideous and looks like headgear) but I dig it…and I can't wait to wear it again when it's not covered up by a huge fur hood. And my second favorite thing is that earring (notice it's not plural…and I dig that).
WHERE (can you get the look):

Photos by Dan Kelleghan
You might want to check out...