Summer style is all about prints, colors, sandals (and if you really want to be on trend, crop tops and Birkenstocks) so today I thought I'd do the total opposite of that…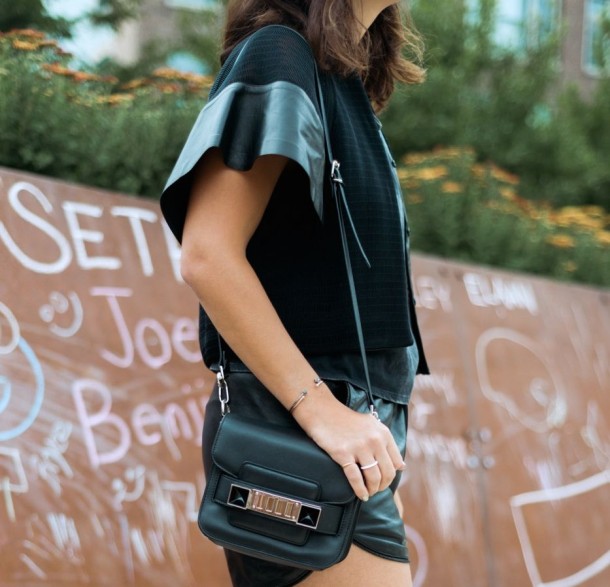 An all black summer look? Sorry I'm not sorry.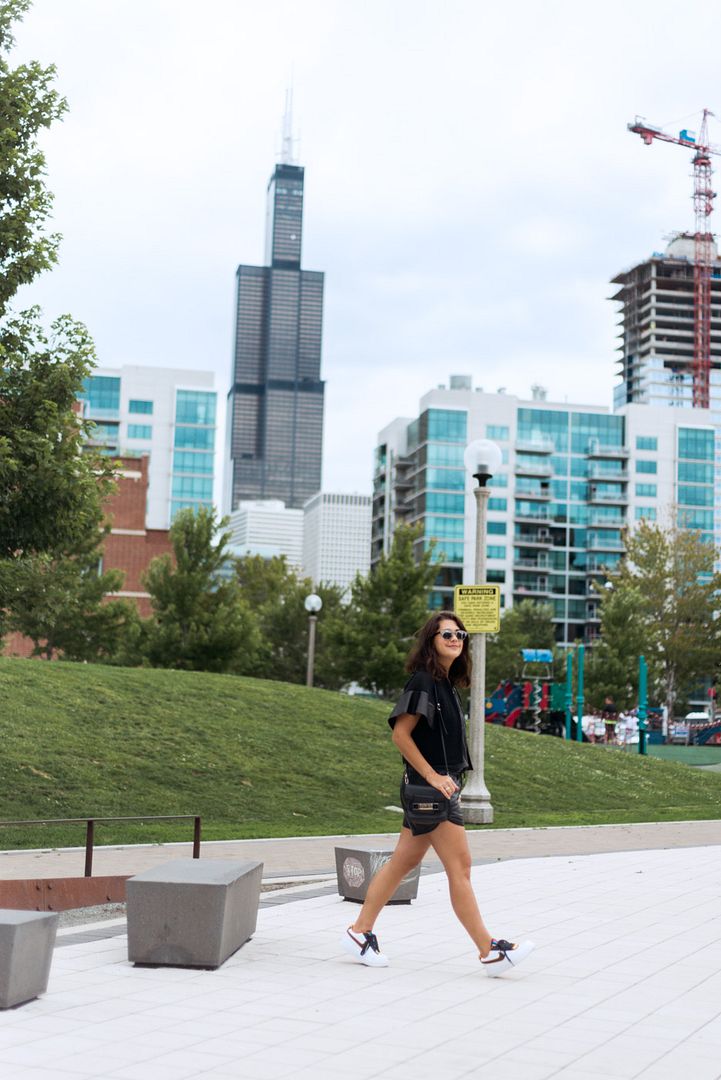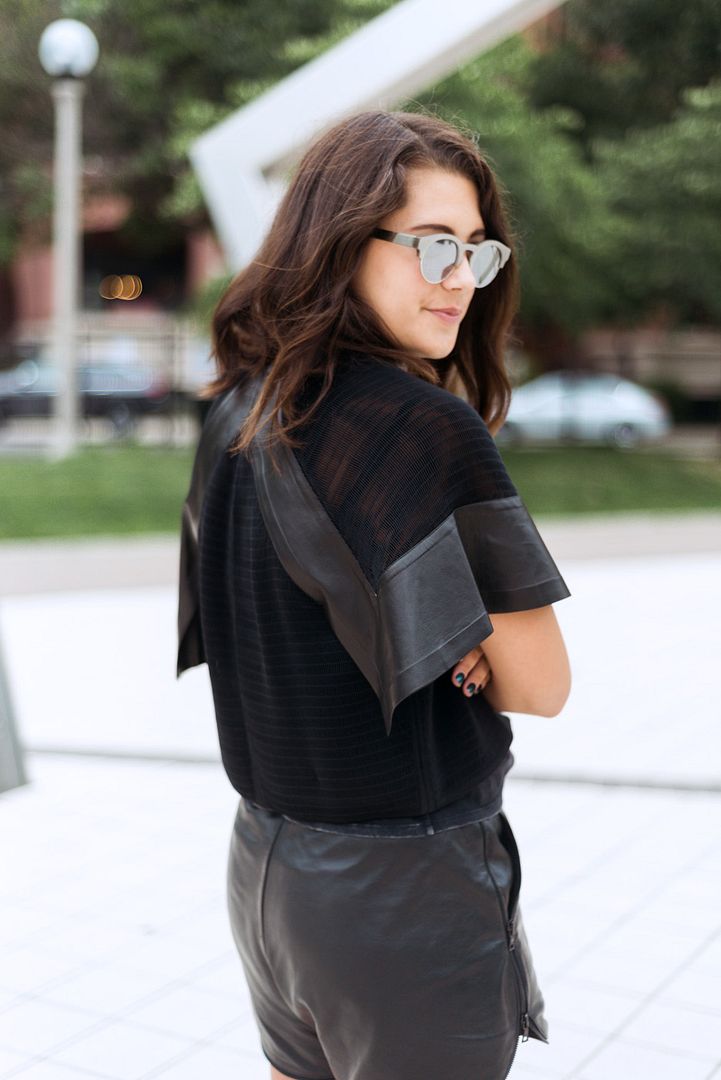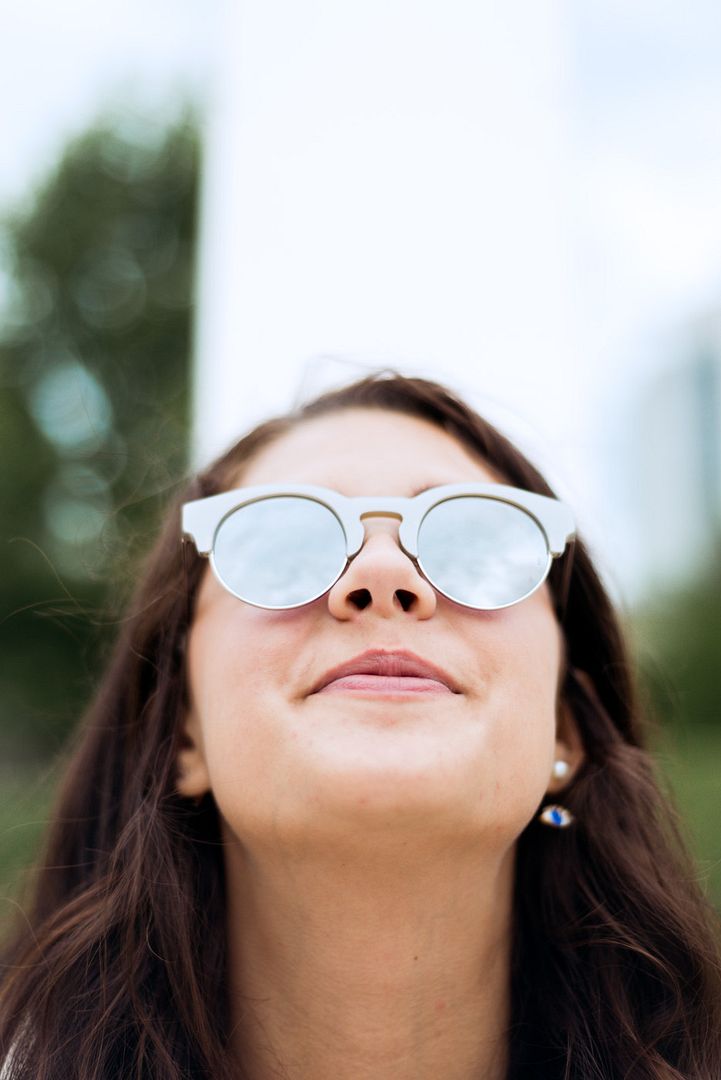 About to gear up for a brief moment of athleticism.
BOOM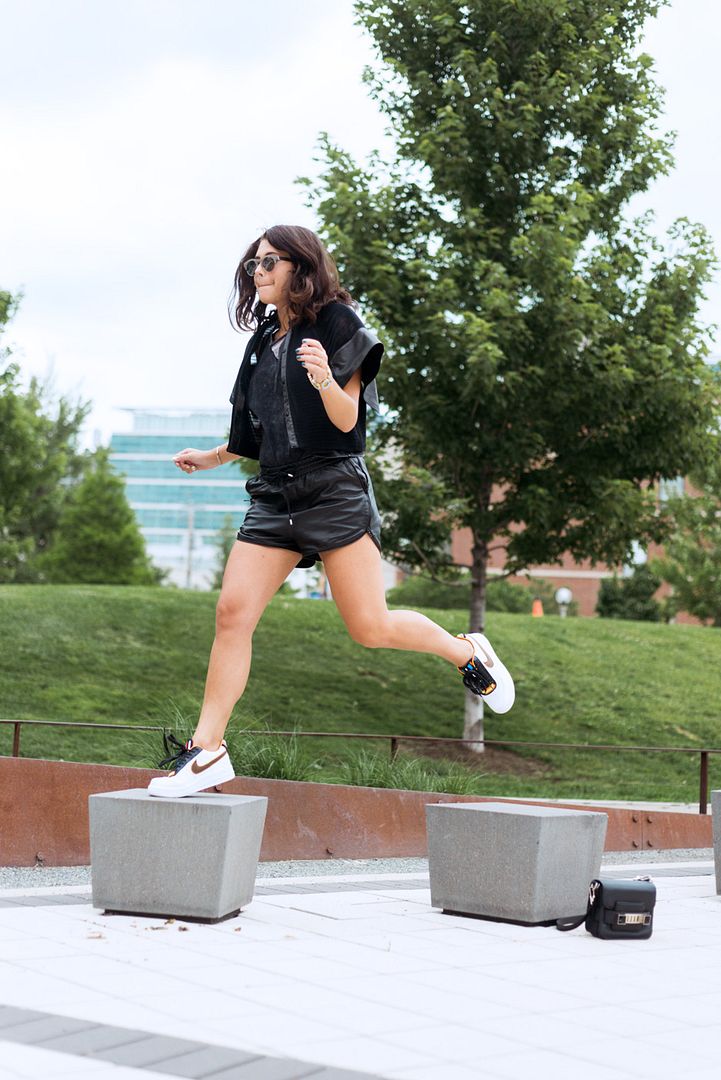 Let's kick it.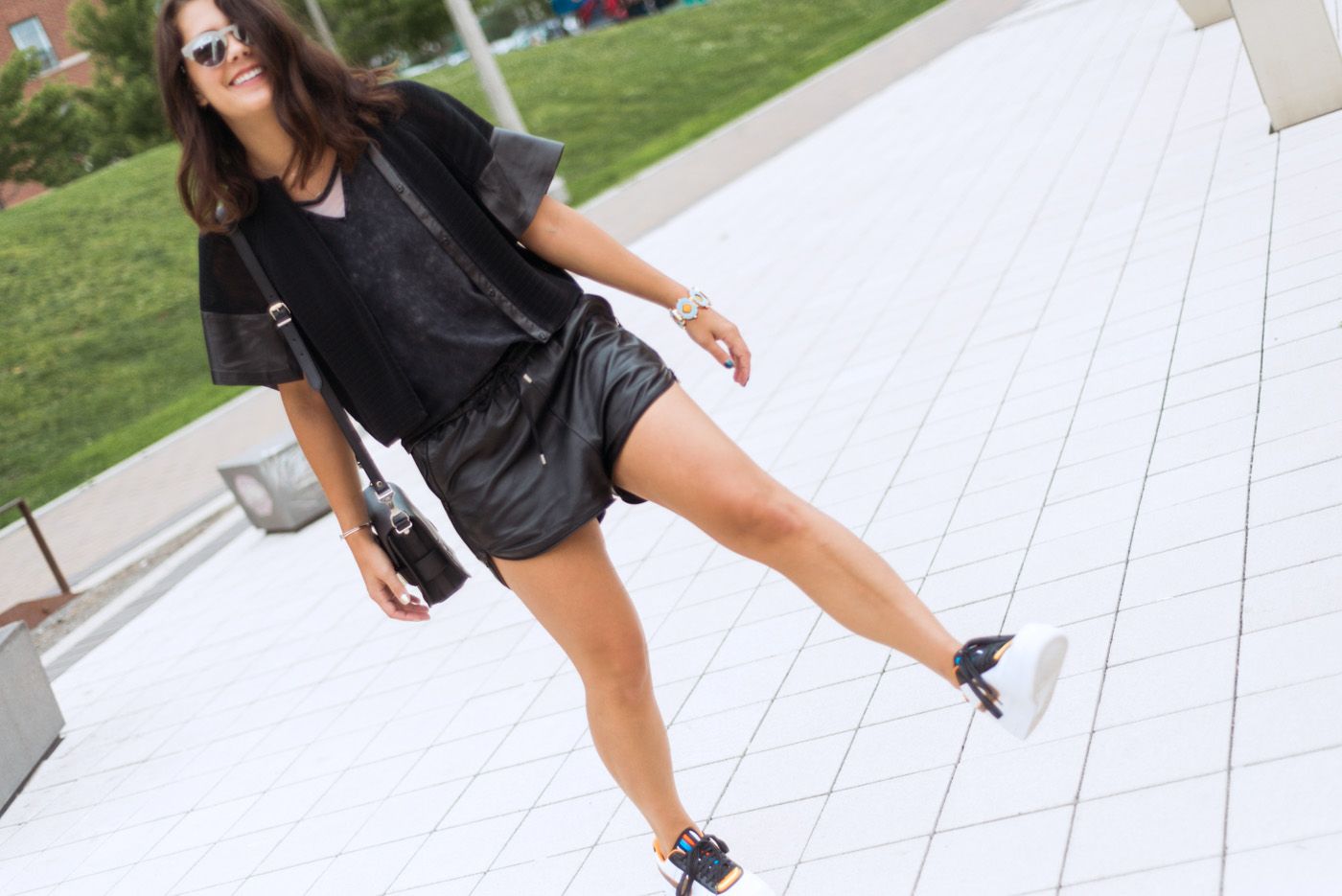 WHAT (am I wearing):
Jacket: Mugler. Tank: First Base. Shorts: Dion Lee. Sunglasses: Sunday Somewhere. Sneakers: Riccardo Tisci x Nike. Bag: Proenza Schouler. Bracelets: Balenciaga, Dana Rebecca. Earring: Delfina Delettrez. 

WHY (am I wearing it):
I'm just going to be honest with you, I kind of cheated with this "black summer look" because it wasn't all that warm when we shot these pictures (my fellow Chicagoans understand how inconsistent the weather has been, so our wardrobes must adjust on a daily basis). That's why there's a lot of leather happening here (which I probably wouldn't have chosen if it was 90 degrees and sunny). So this is a look for either a cloudy, cooler day (which it was) or for night when the temperature drops a bit (even with the sneakers!) I don't typically go for an all black outfit in summer so I thought I'd try something new. When it comes to all black dressing (no matter what the season) having different textures breaks up the outfit so you it doesn't look so flat. The jacket itself has contrast so I thought I'd just bring in more leather (because why not?) with the shorts. It's definitely an edgier look than can easily be dressed up with a nicer tank underneath (or nothing at all, and just button up the short sleeve jacket) and heels. But I liked the contrast of the fancier jacket with casual elements like drawstring shorts and sneakers so I went for it. The results? A black out look that doesn't require you to be blacked out to wear it (although it is Friday so anything goes…)
WHERE (can you get the look):
Photos by Dan Kelleghan