I hope you're not sick of me crushing on blush…because it's happening ONCE AGAIN. And it seems to be perfect timing…
I realize I just made fun of a red and pink combo just yesterday but when you find yourself in a pinkish coat, near some red accents, just a few days before Valentine's Day…WHAT DID YOU EXPECT ME TO DO? Just go home??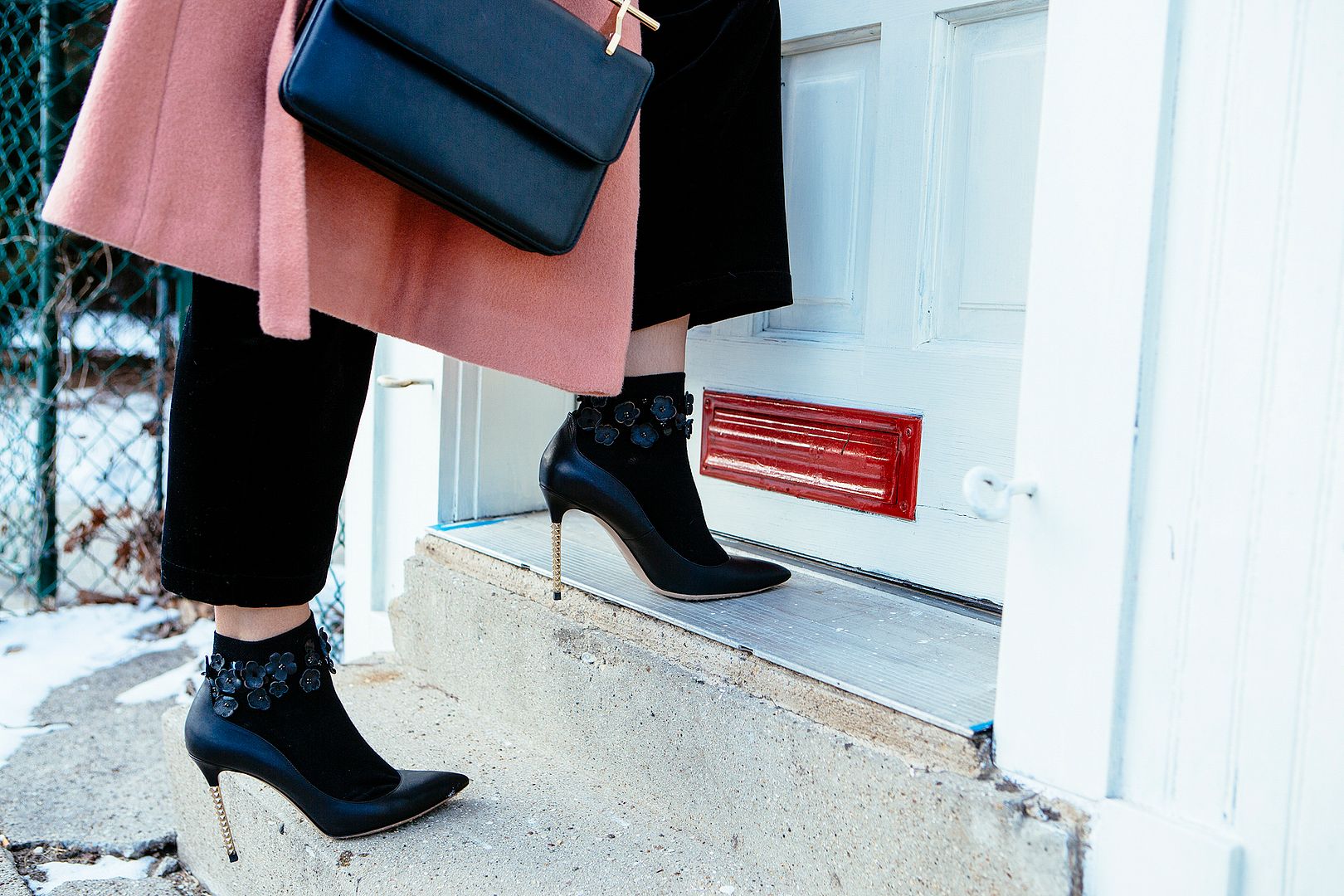 Going up?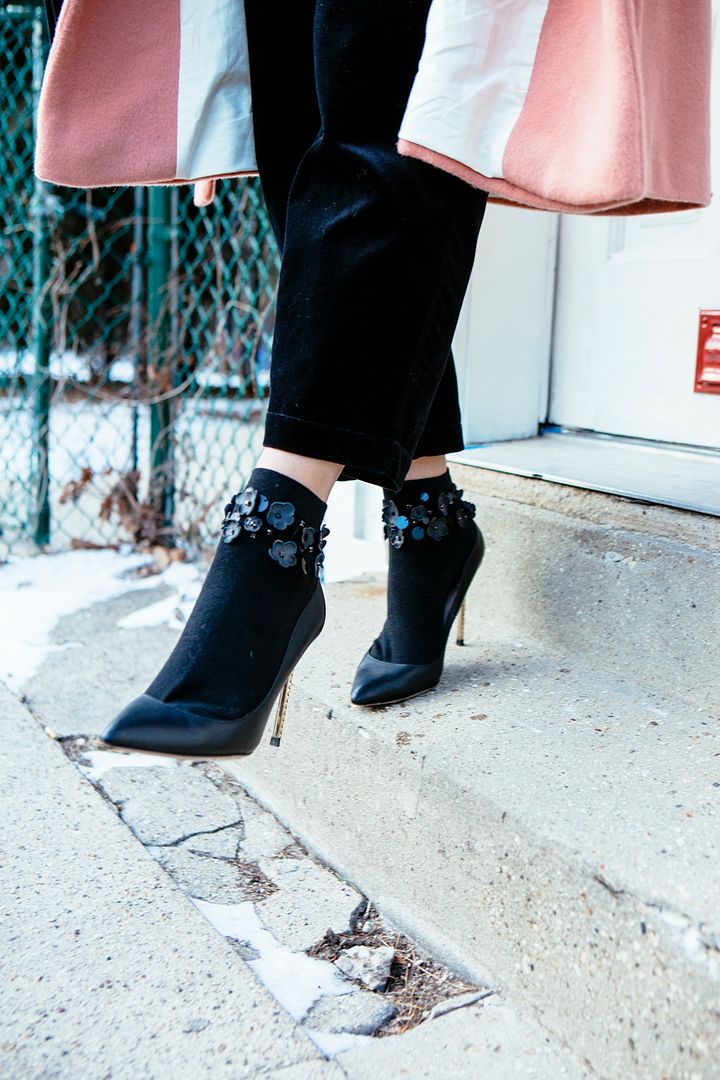 MAKE UP YOUR MIND, JENA.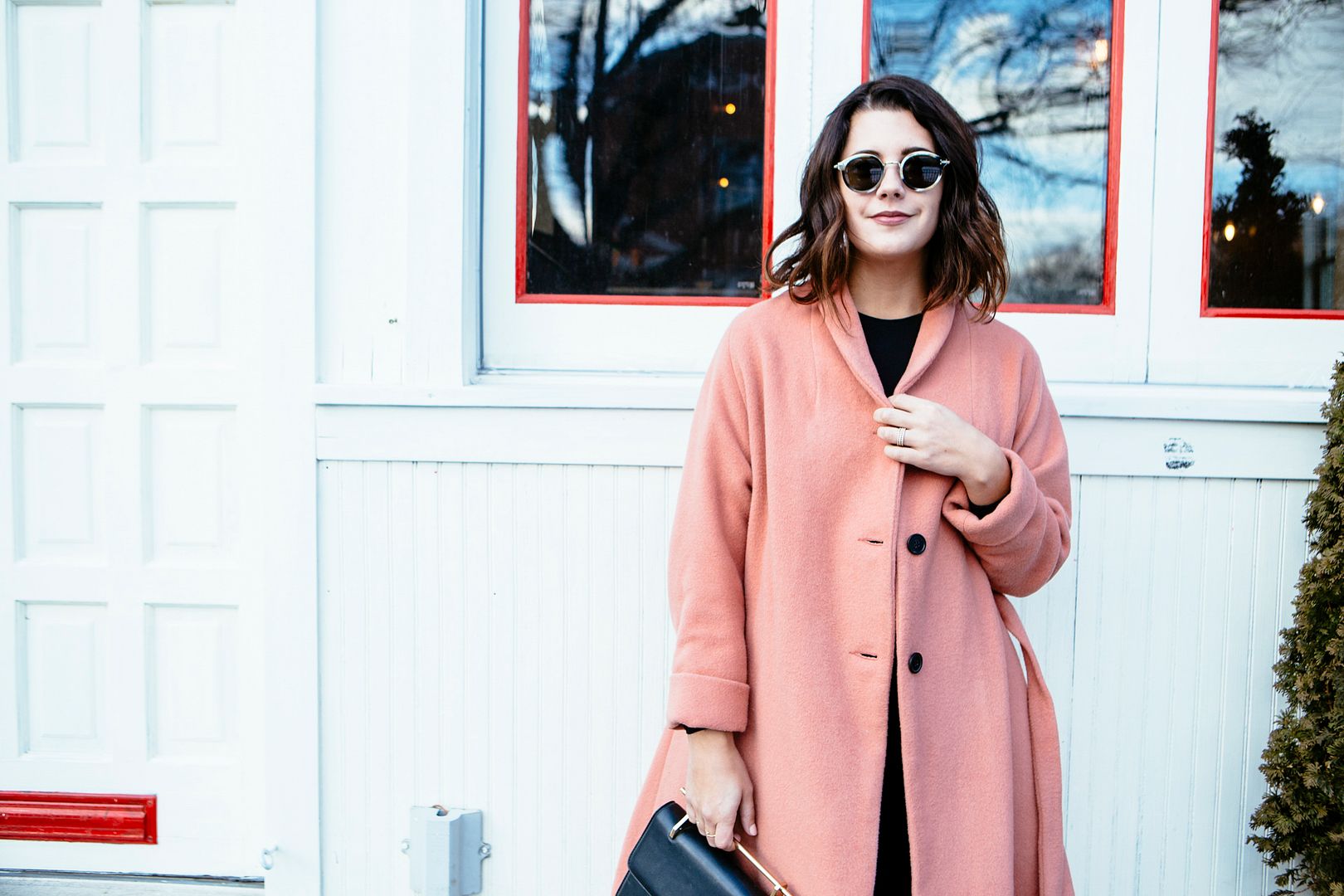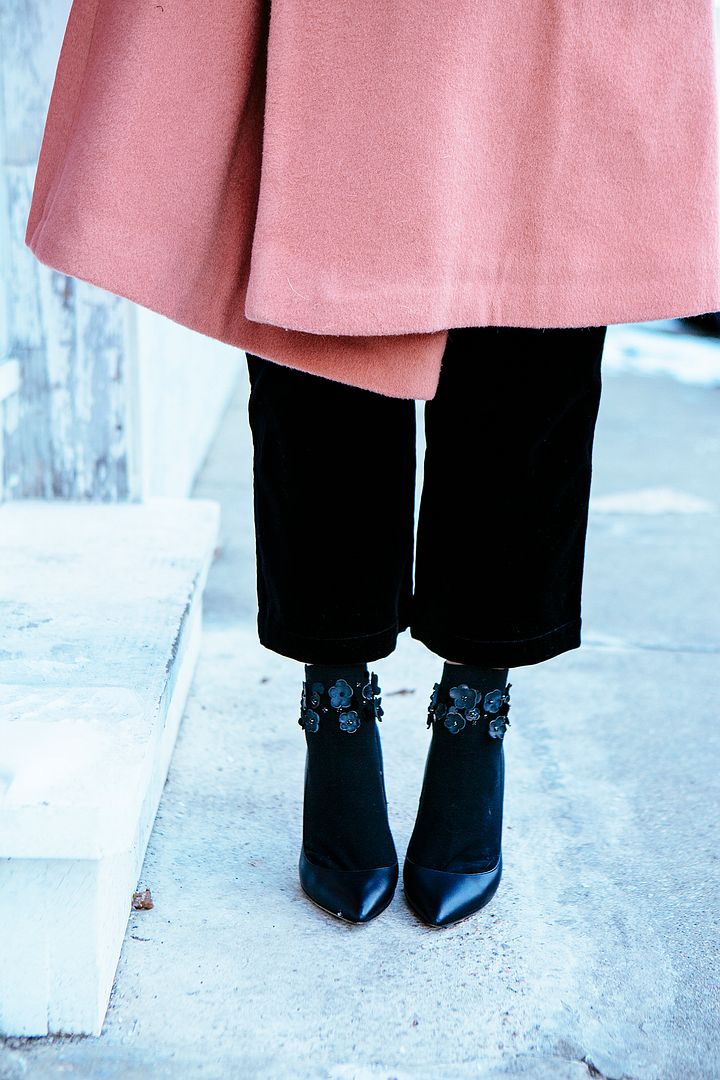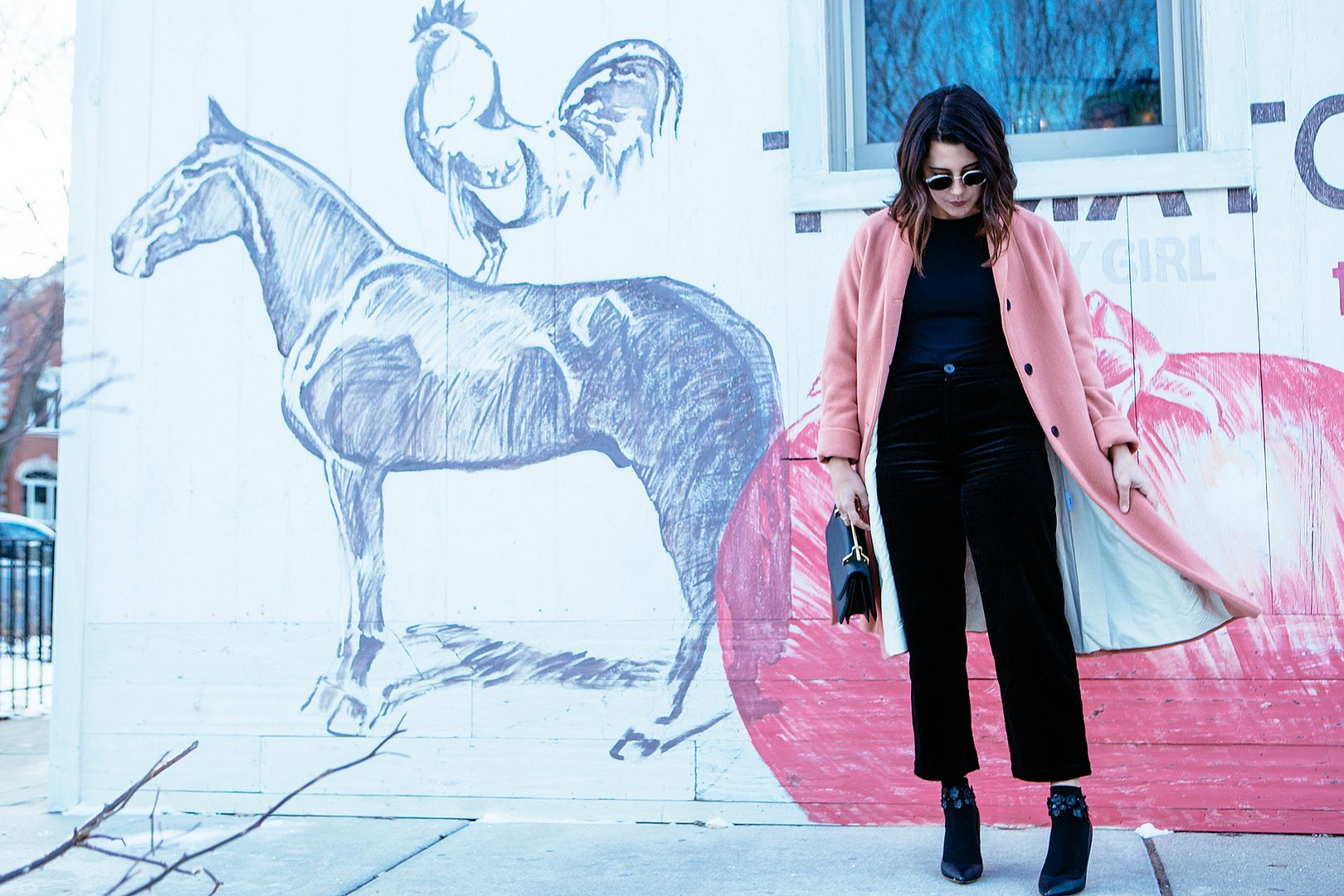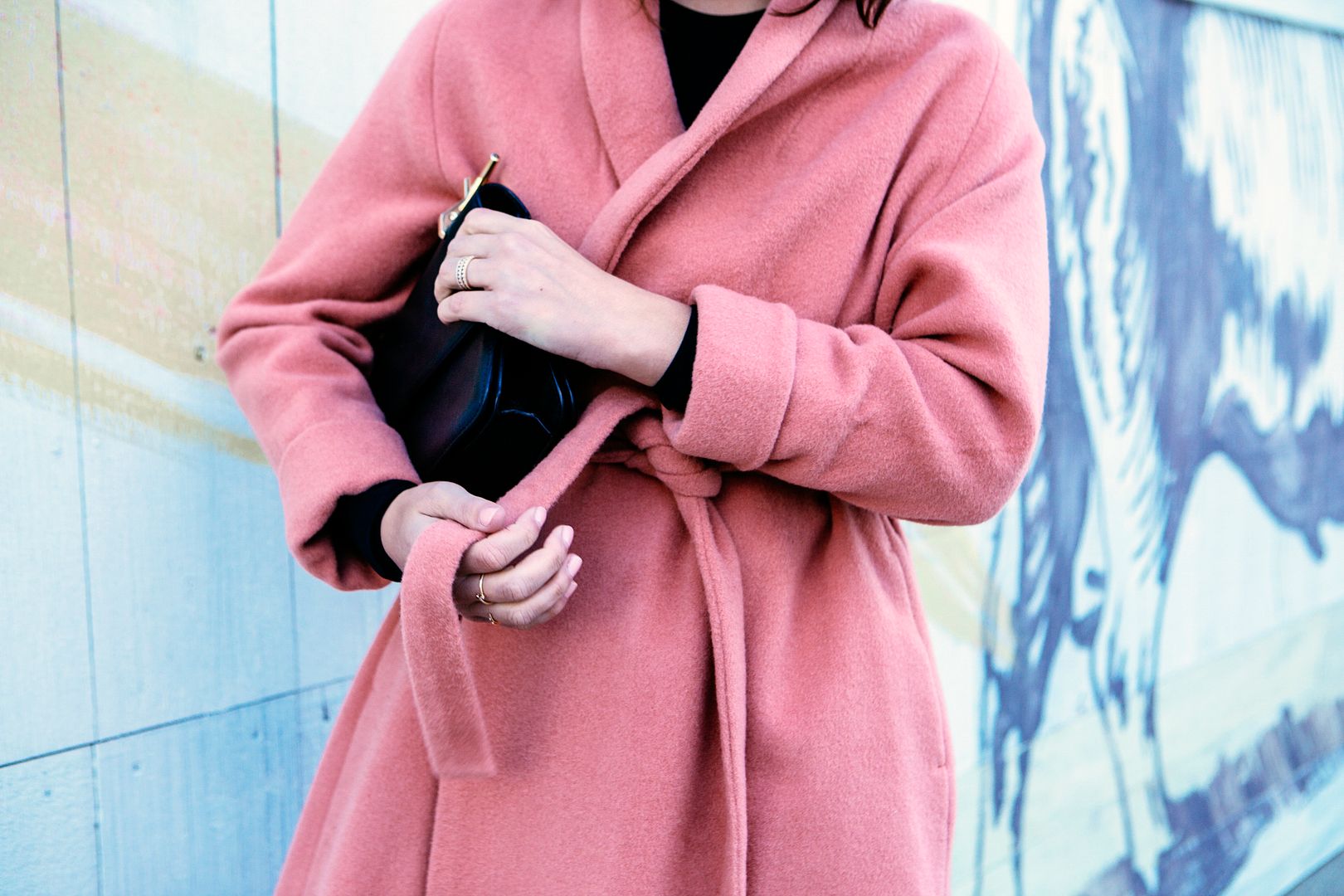 Love you, horse.
"Stop yelling at me!" — Horse.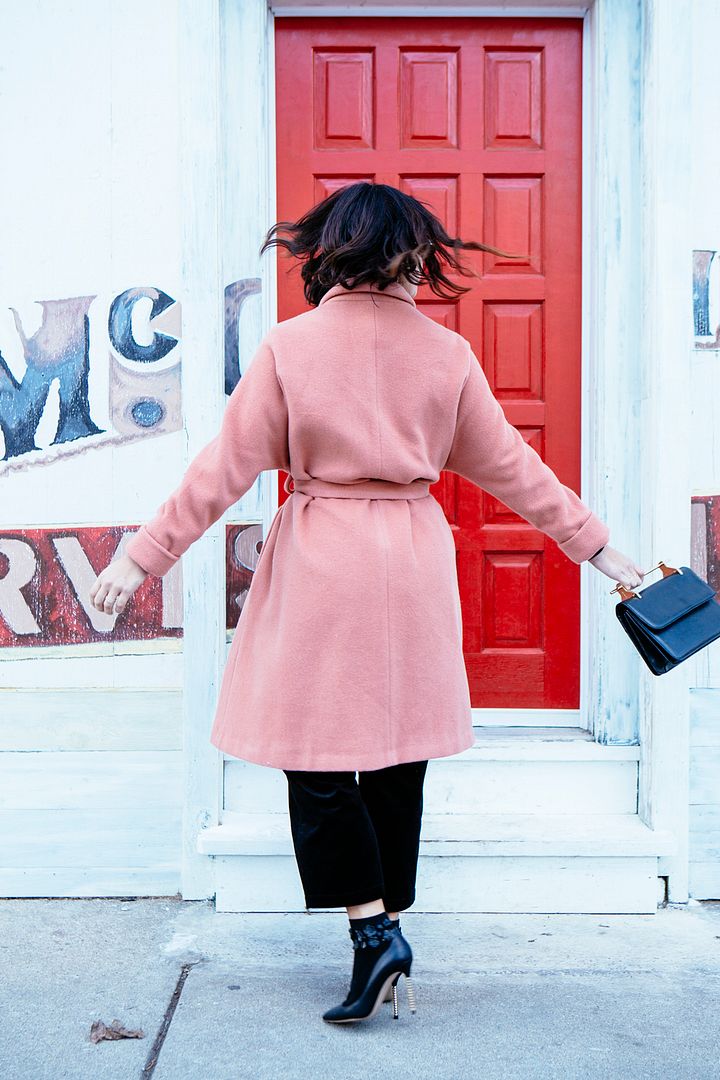 WHAT (am I wearing):
Coat: Samuji. Bodysuit: Margiela. Pants: MiH. Sunglasses: Celine. Shoes: Valentino. Socks: Amen. Bag: M2Malletier.
WHY (am I wearing it):
Last week was all about the hosiery (and sort of a little this week) but today it is all about the coat. After writing this post, I knew I'd end up with this coat (clearly a business expense) and hey, look what happened! In almost Valentine's Day spirit, I was like BE MINE (minus those gross candy hearts). I know it seems like I only wear all black outfits and all blush outfits…and that that's because it's 100% true. You know when people say MOOD AF (which translates to MOOD AS FUCK for everyone over the age of 25, like myself)? Well, those color schemes are MY mood af. Feel free to share yours in the comments! So what else besides the coat? I clearly wanted the outerwear to be the star so I kept everything else quite minimal — that damn bodysuit I wear all the time (never thought investing in a bodysuit was worth it until now), some velvet trousers (which is part of a velvet suit…coming eventually to CCF) and my go-to black heels. But it's way too cold to wear cropped trousers + anything that is not a boot…so what's a girl to do in this situation? PUT A SOCK IN ON IT. I'm not sure if I've ever worn socks and heels like this but I think I'm really feelin' it. What about you? Would you wear socks and heels?
Oh and Happy Valentine's Day weekend. I hope you eat your feelings in chocolate. Isn't that what this holiday is for anyway?
WHERE (you can get the look):
Photos by Heather Talbert
You might want to check out...