We already know who killed it in Cannes with their off-duty style so now it's time to see who had the best ON DUTY moments at the film festival this year.
Well that was a little deceiving…I wouldn't say these are all the best BUT they are at least worth discussing. Be sure to let me know your favorite Cannes moments from this year in the comments!
Rosie Huntington-Whiteley in Saint Laurent
From the waist up, it's Cannes glamour at its finest…but once you scroll down you'll  see that it almost looks like a tear in the dress (although I'm sure on purpose, or perhaps it's the way the wind is blowing) therefore the hem isn't my favorite. I also cannot stand anything bright and bejeweled all in one piece…so you can imagine how I feel about those shoes.
Naomi Watts in Michael Kors
It's Cannes. You're supposed to BRING IT. And Naomi FORGOT IT.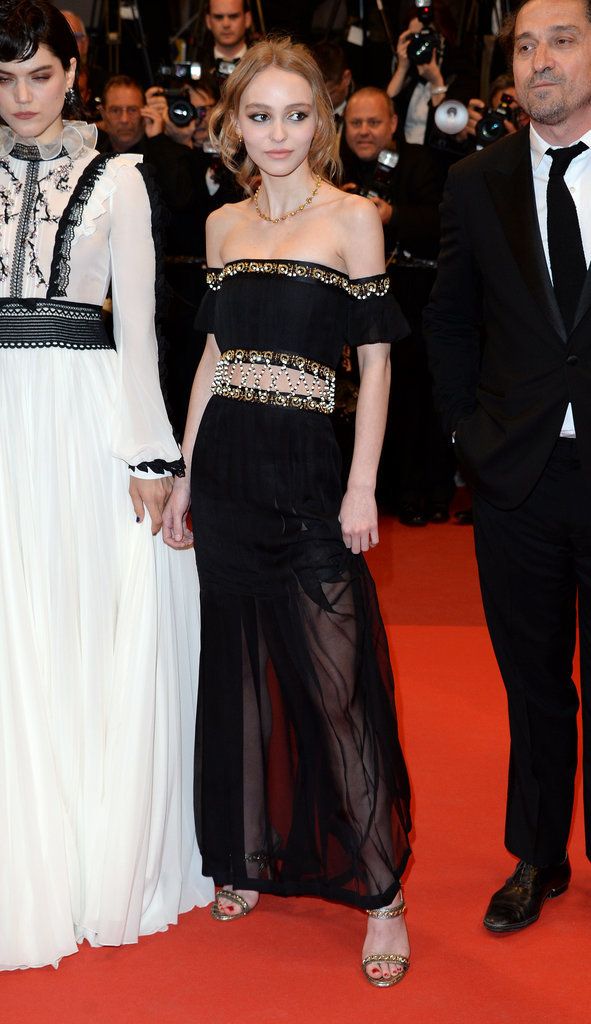 Lily Rose Depp in Chanel
Ah, to be 16 again…and rock the sickest Chanel dress on the Cannes red carpet. The good old days…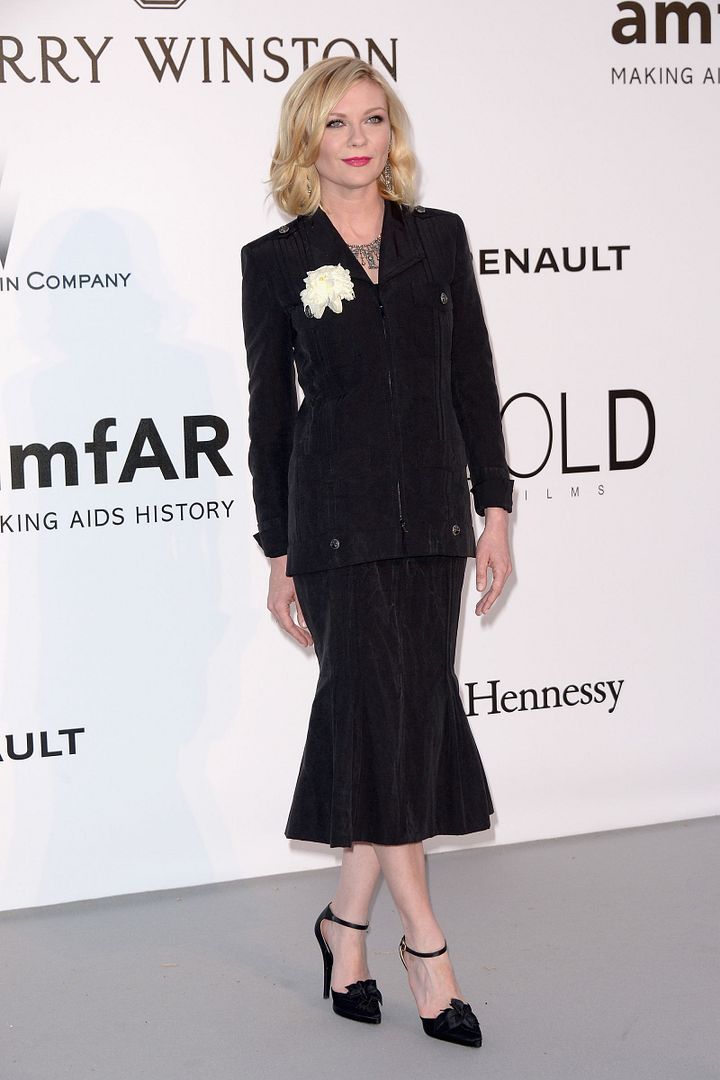 Kirsten Dunst in Chanel
This is the amfAR GALA (not the amfAR luncheon!)
Kate Moss in Vintage Halston
It's a red one shoulder dress and if you've ever read one of my red carpet posts, you know I'm going to hate it. But pair it with those black shoes? Makes me cringe even more!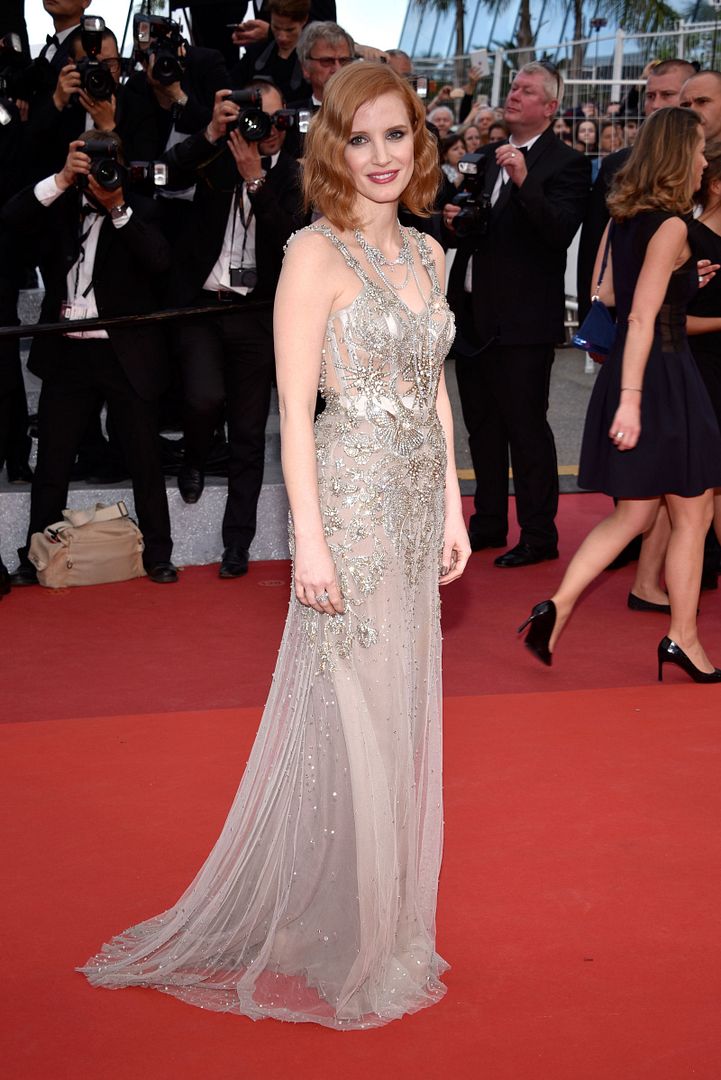 Jessica Chastain in Alexander McQueen
Best Dressed Pick
You'd have to try really hard to make a dress this stunning dress look bad…and I say Jess did it justice!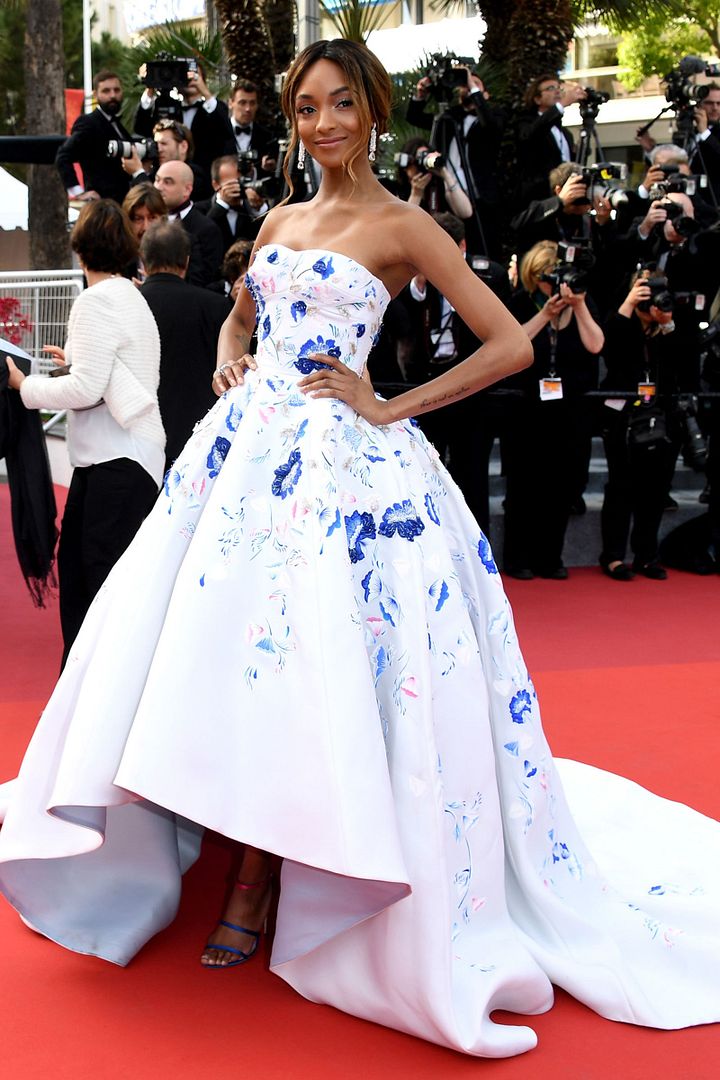 Jourdan Dunn in Ralph & Russo
Can you think of a better occasion for a big structured white floral gown??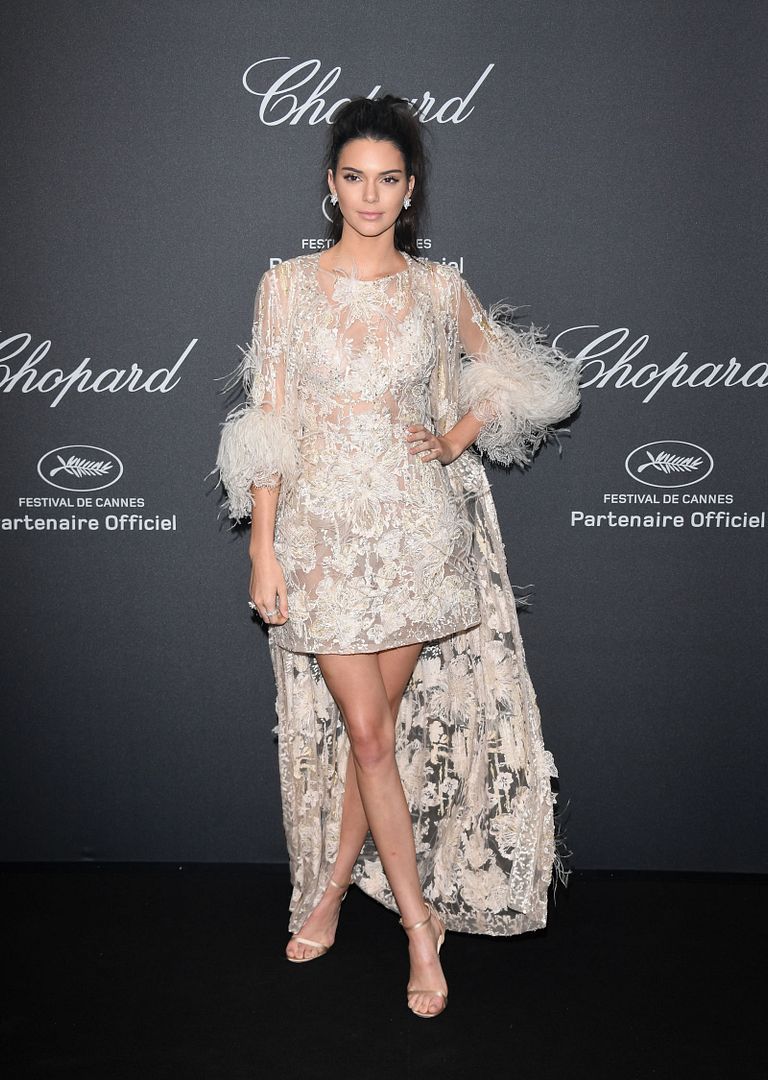 Kendall Jenner in Elie Saab
She looks like she's about to go to sleep in some ornate over-the-top bedroom that costs more than I'll eve make in my lifetime…but I'm kind of into it.
Karlie Kloss in Louis Vuitton
There's something about that sequins, the collar and the headband that just don't add up…
Lily Rose Depp in Chanel
I WANT TO WEAR CHANEL SHORTS TO CANNES.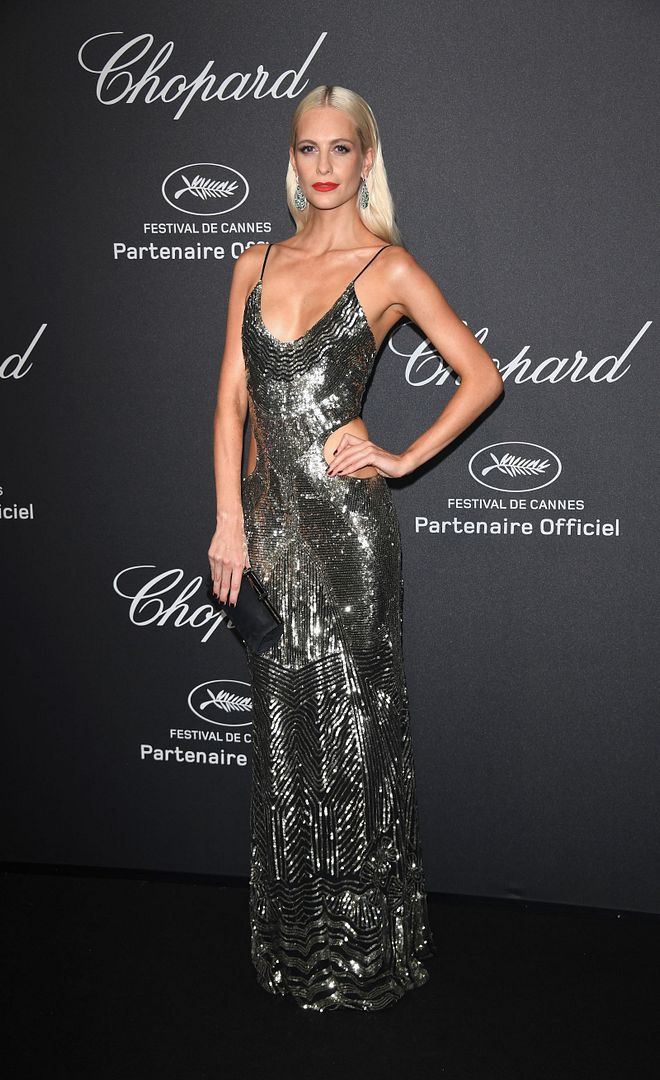 Poppy Delevingne in Roberto Cavalli
Is it just me or are side cut outs taking over your life, too?
Natsha Poly in Prada
Best Dressed Pick
Hold up, did I just praise a strapless gown? STRAPLESS? GOWN? Yes. I did. There's not many out there that really wow me but WOW…the detail here is just incredible. And the fact that I'm even loving anything in pink is blowing my mind, but between the stunning brocade / embellishments and the perfectly complimentary beauty look (the slicked hair and the cat eyes are ON POINT), I am 100% SOLD.
Lottie Moss in Dior
18 going on 65…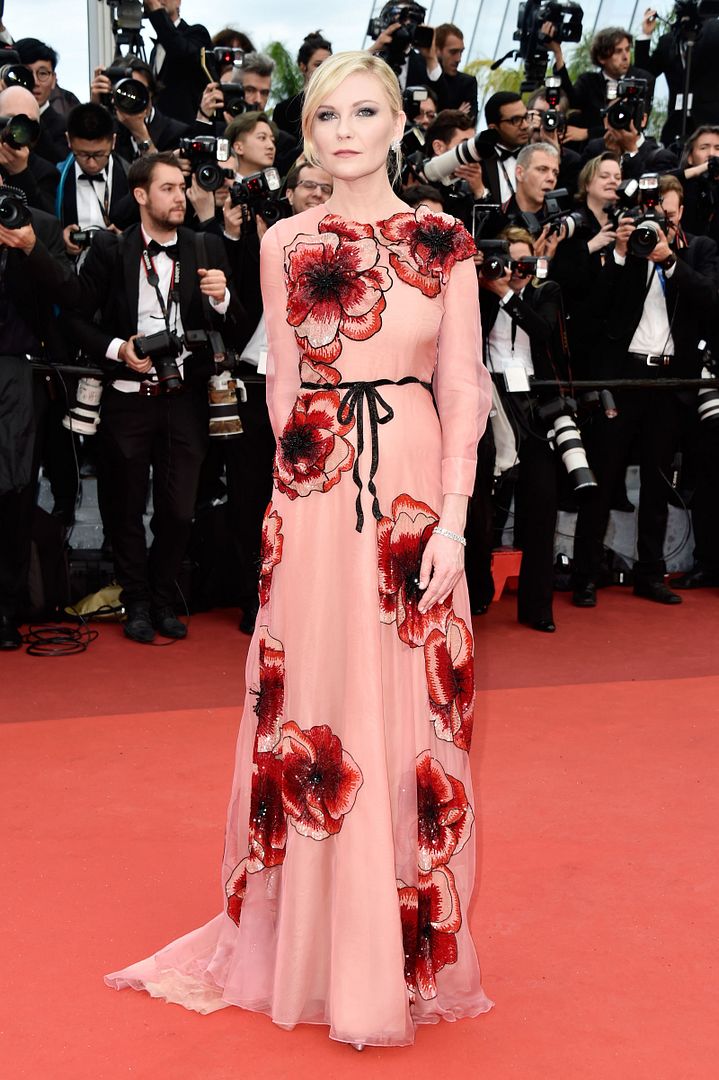 Kirsten Dunst in Gucci
Best Dressed Pick
This dress can be worn by two people and two people only — Kirsten Dunst and Florence Welch. Kirsten just got to it first (and SLAYED).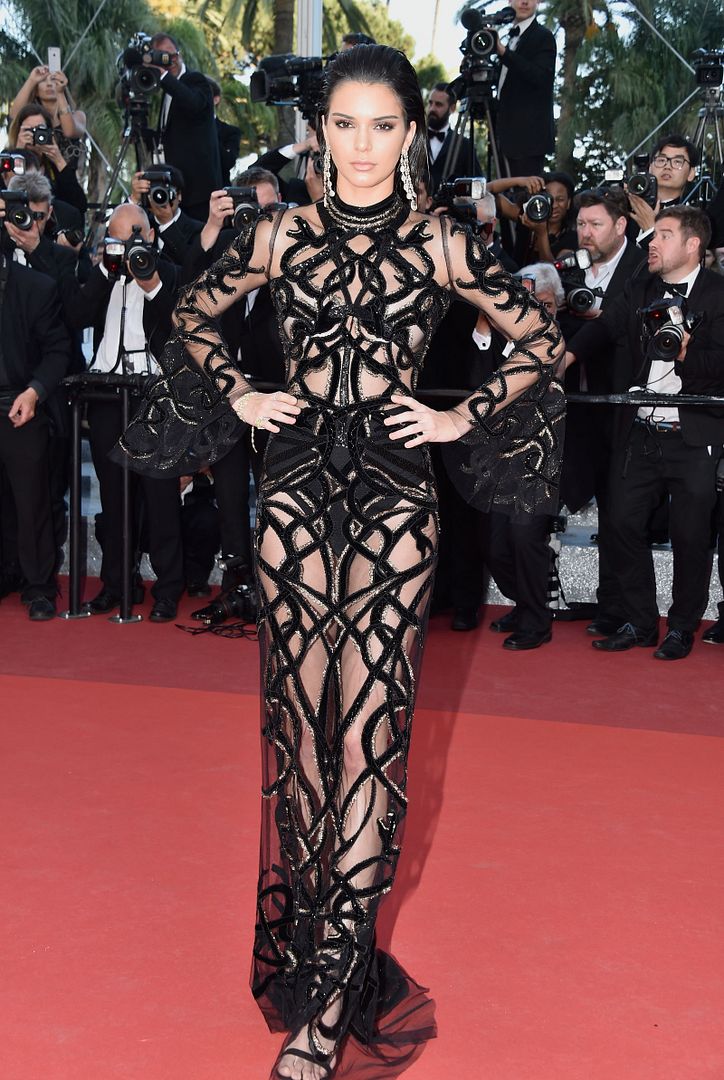 Kendall Jenner in Roberto Cavalli
Like side cut outs, I've also grown quite sick of the naked dress…however this is a more interesting and unique version so I'm actually down with this. I think the earrings could have been a little less bold as there's so much going on with the dress but otherwise I'm a fan!
Karlie Kloss in Marchesa
It's perfect yet disappointing all at the same time.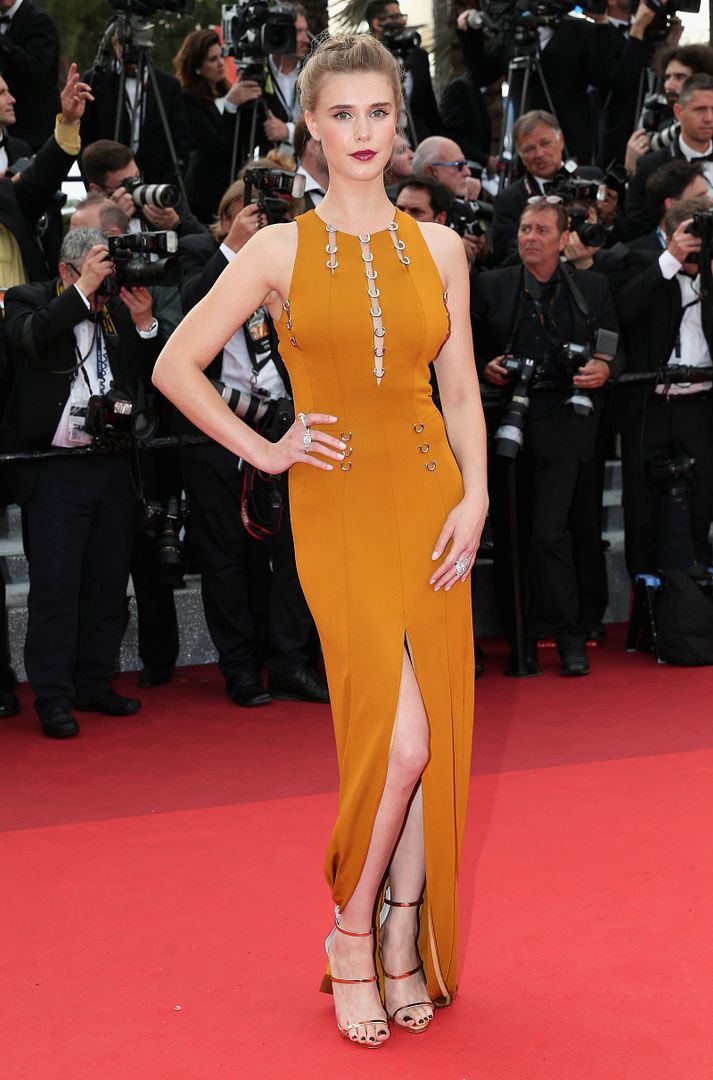 Gaia Weiss in Mugler
I am all about this color (although not an easy one to pull off). The hardware is cool, the shoes are a great choice, love the lip color…just not feeling the hair (a sleek pony would have been EVERYTHING).
Elle Fanning in Valentino
A Valentino gown topped with a gold harness is a combination that's always going to win me over. But as per usual, there's something about the beauty look I don't love (which is why I can't get myself to name this a best dressed pick…life is so unfair sometimes). I wish she would have done a lower updo (like a messy bun or a braid or something). The higher hair styles are often too mature and girl's only 18!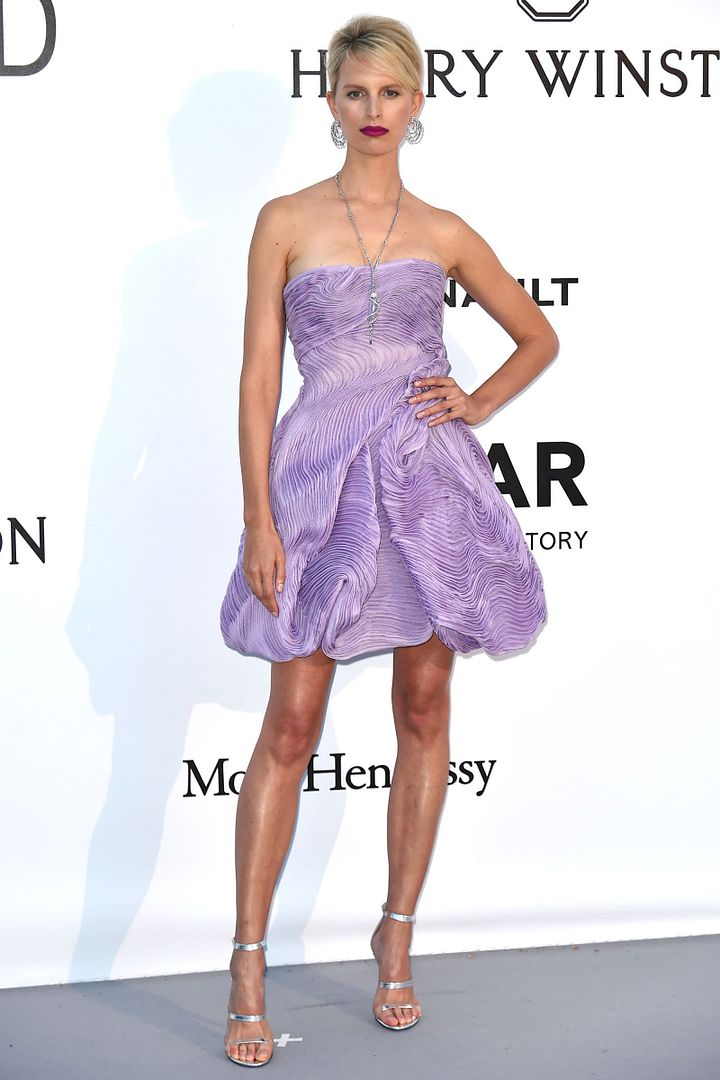 Karolina Kurkova in Armani Prive
I actually just hate everything about this.
Katy Perry in Marchesa
Flamenco dancer or amfAR Gala attendee (or both??)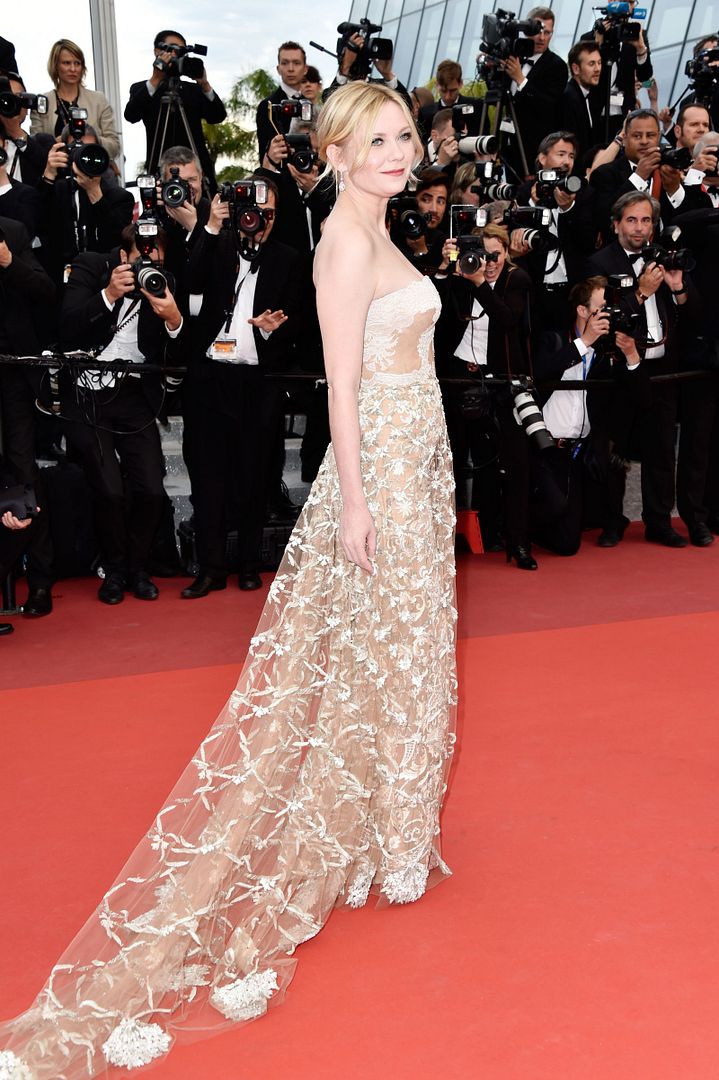 Kirsten Dunst in Valentino
You know you're spoiled with beautiful dresses when something like this is considered forgettable.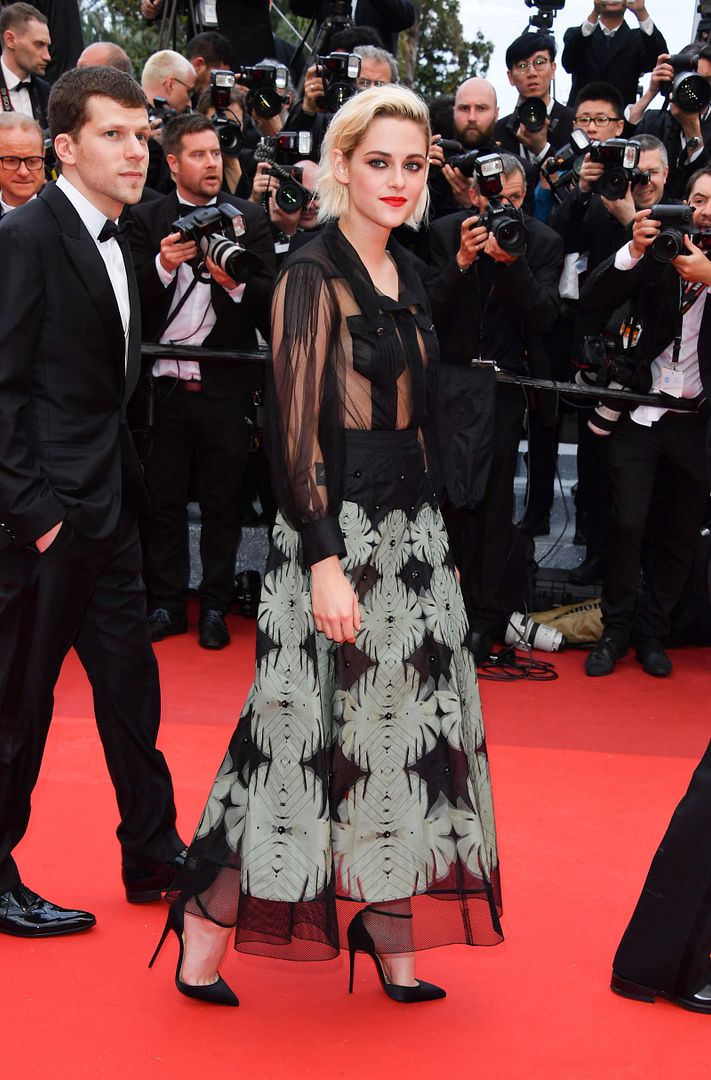 Kristen Stewart in Chanel
Best Dressed Pick
This is the ideal K-Stew look for me. She still has her edge yet paired with feminine elements like a skirt, pointed toe pumps (not sneakers) and a red lip are just the right balance to put her on the best dressed list.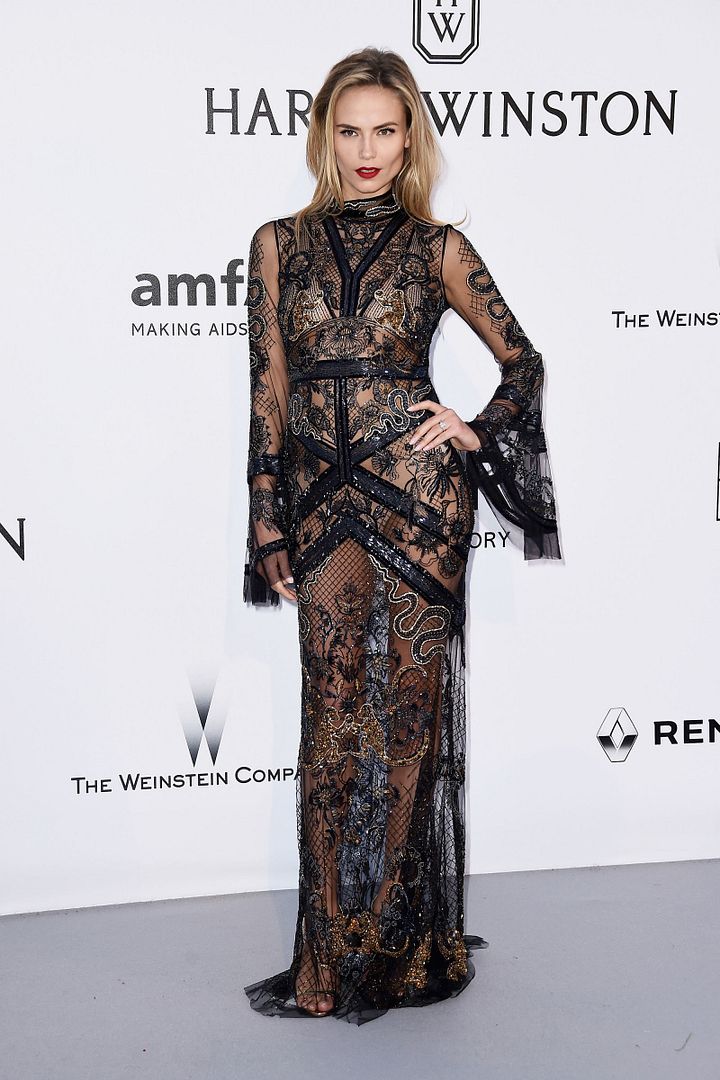 Natasha Poly in Roberto Cavalli
Now THIS is just another "boring" (a term I use loosely) naked dress…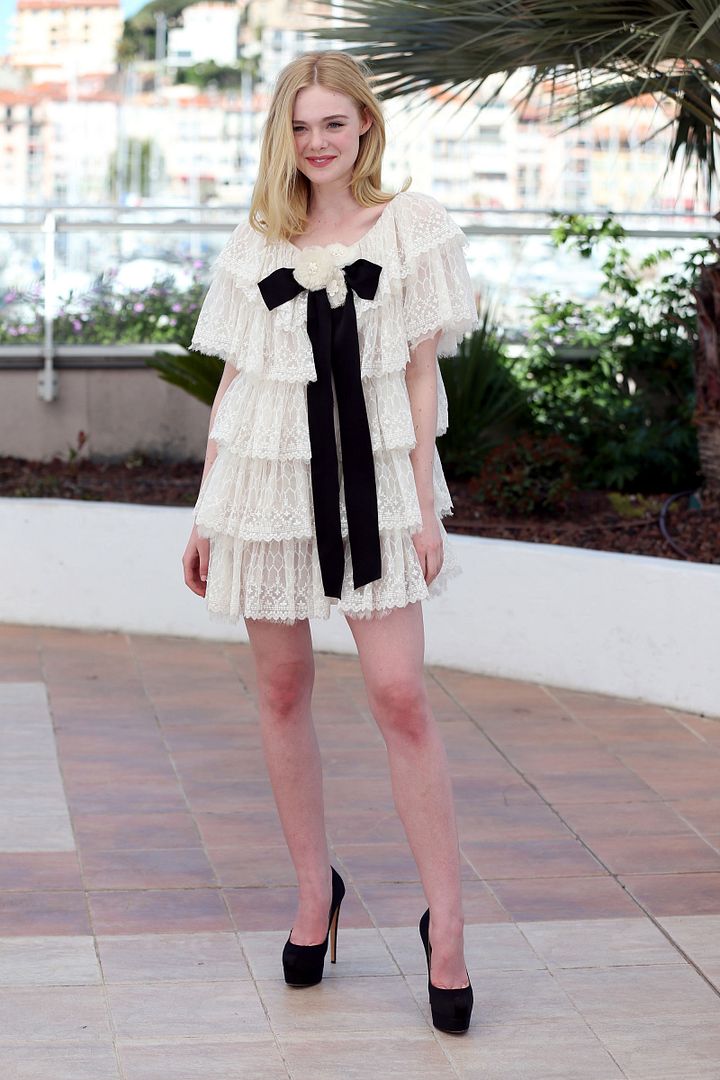 Elle Fanning in Chanel
Why would you ever pair platform pumps with Chanel? Or wear them post 2012?!
Clemence Poesy in Chanel
I can't be the only one who noticed that Anna Wintour wore this exact dress (with a skirt) to the Met Gala last year…right?
Alessandra Ambrosio in Zuhair Murad
Another example of styling gone wrong…this look is fucking amazing — it's a beaded jumpsuit with a skirt, and I want to get married in it. However, this outfit is a statement on its own so a diamond snake necklace is completely unnecessary and the hair is just lame an uninspiring…such a disappointment for a cool look like this. WHY, STYLISTS? WHY?!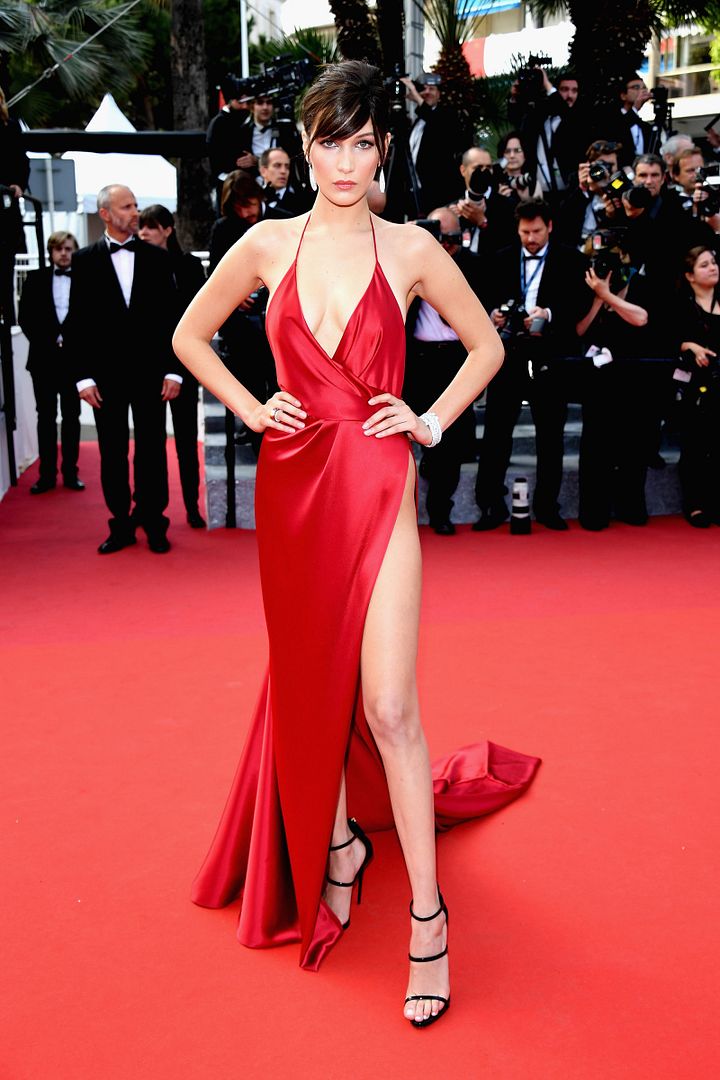 Bella Hadid in Alexandre Vauthier Couture
One of the very few instances where an "up" updo is okay with me…as typically they come off a little matronly yet there's NOTHING matronly about that slit! You know I hate shiny red material but it's all working for me right now (actually it's WERKING for me).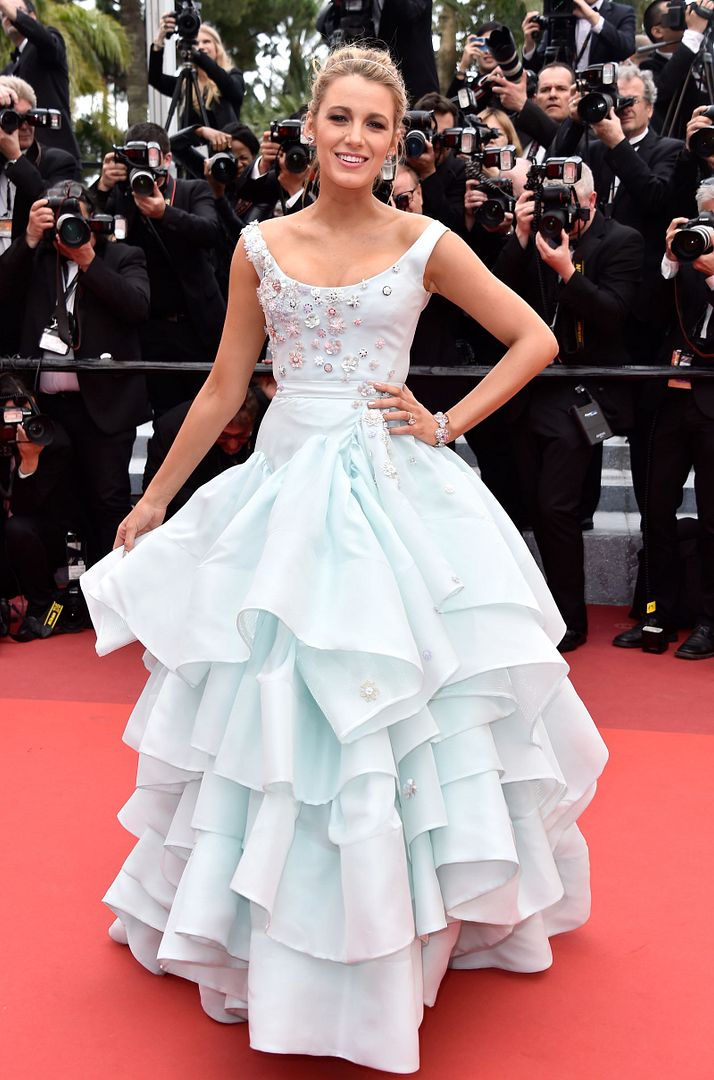 Blake Lively in Vivienne Westwood
This is a joke, right?
Chanel Iman in Marchesa
We haven't seen this much Marchesa on the red carpet as of late — they had their big moment circa 2008-2010 but then their gowns would only show up every once in a while. It looks like Keren and Georgina chose Cannes to make their big return because Marchesa was everywhere on the red carpet this year. ANYWAY, my favorite Marchesa moment at Cannes had to be this. I'm used to way more flowers and tulle from them so I appreciate the departure. Those rings are pretty badass too.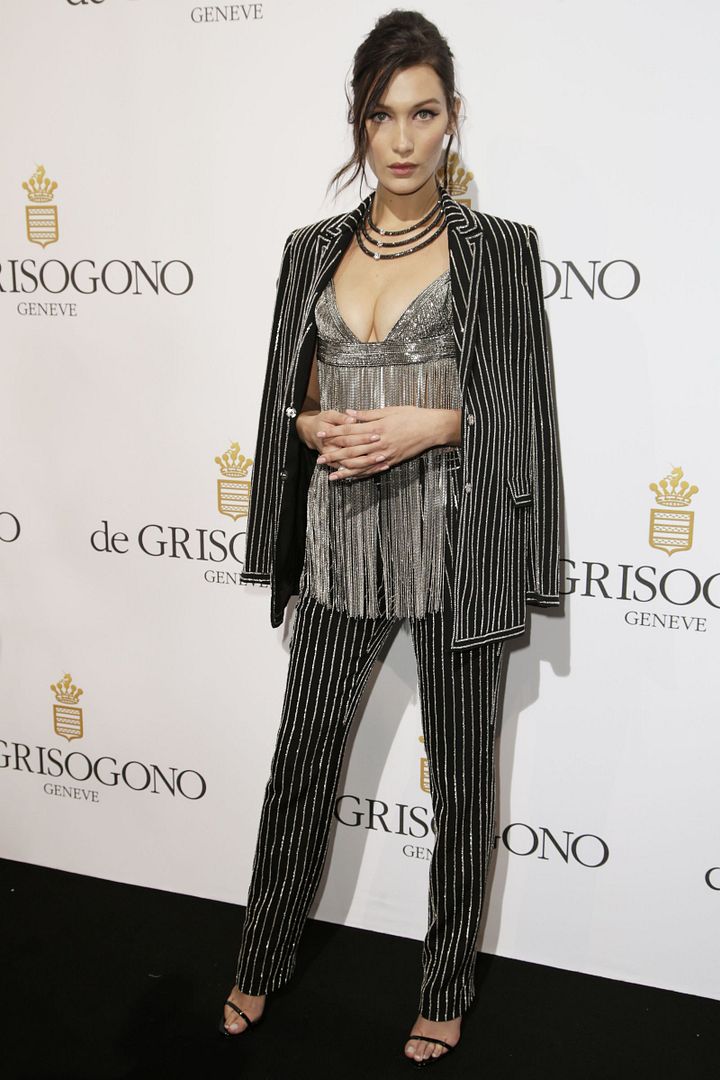 Bella Hadid in Givenchy
This is one of the coolest lady suits I've seen in quite some time BUT I can't get over the fact that the top is WAY too small in the bust. I don't mind a little cleavage but there's a fine line between showing off the girls and not being able to breathe…she's one sneeze a way from a nip slip and I'm sure Snapchat will be there to catch it.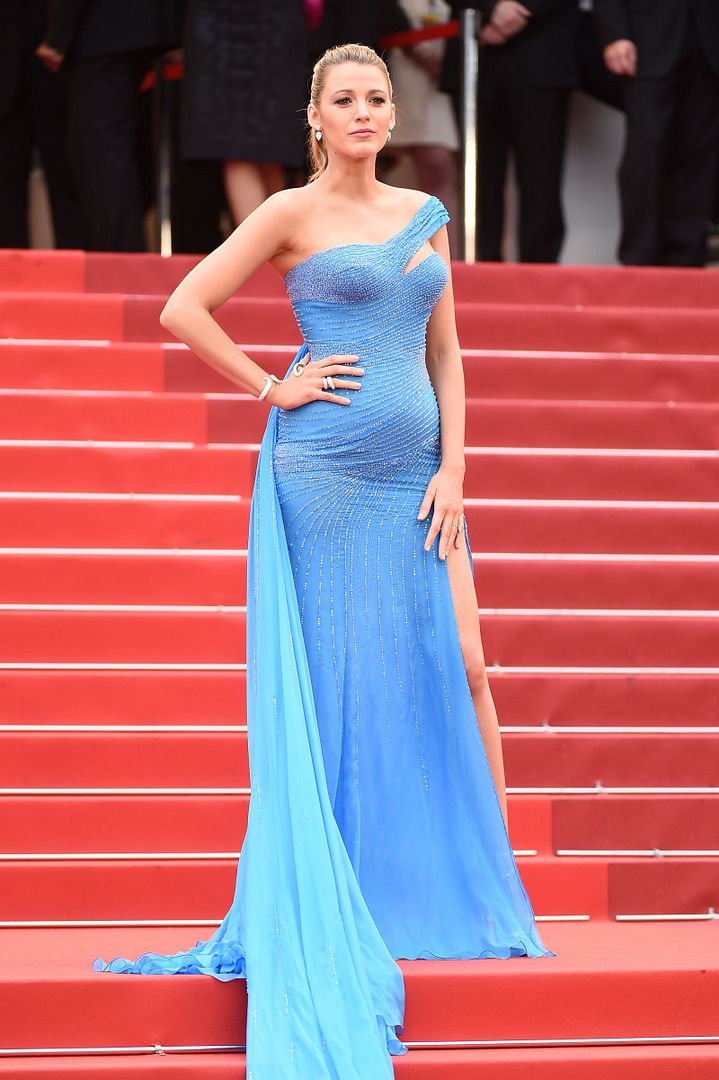 Blake Lively in Atelier Versace
THIS IS A JOKE, RIGHT??
Alessandra Ambrosio in Michael Kors
How this isn't Alexandre Vauthier and is somehow Michael Kors is beyond me. Regardless, it's not my cup of tea but she is killing it.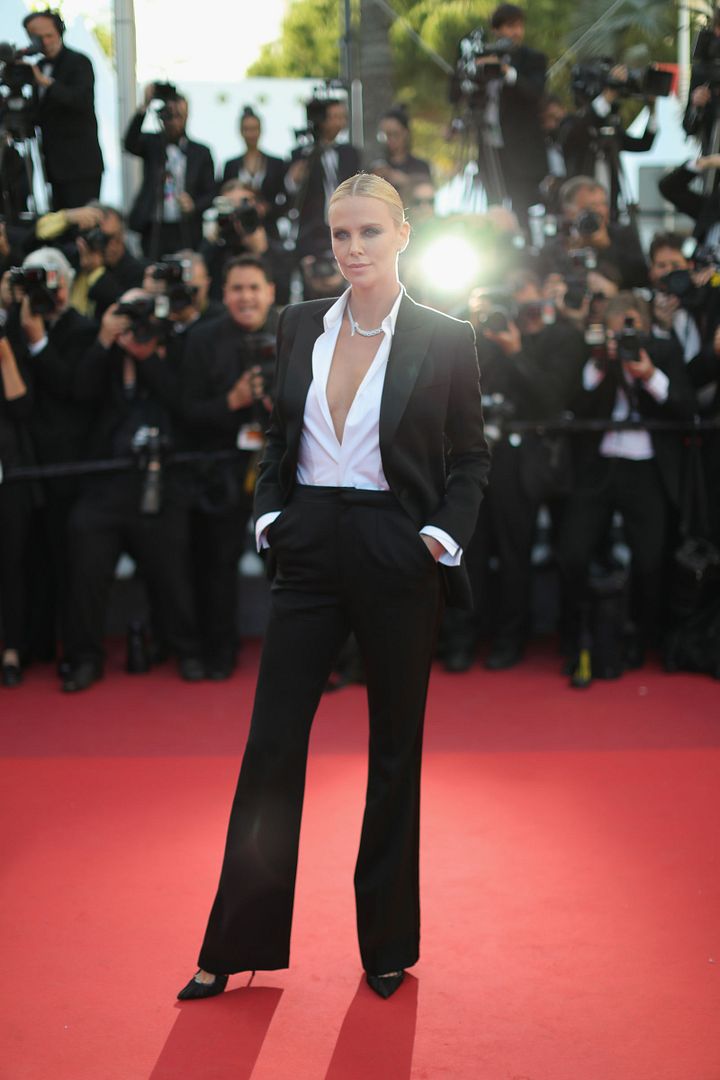 Charlize Theron in Dior
It's a nice lady suit but if you're going to do one on the Cannes red carpet (and not just a little premiere or press event) you better be wearing the dopest lady suit your stylist can get their hands on…and this can't be it.
—
What did you think of the Cannes red carpet this year? Did you prefer the off duty or on duty looks? Any favorites? Least favorites?
Images via Marie Claire & Harper's Bazaar
You might want to check out...