Cannes is like the Oscars' cool older [French] sister. Celebrities gather to celebrate great films, but really they just want to out-do each other in the best borrowed gowns they can find.
Now I don't think anyone can top Diane Kruger from last year; she just killed it one look after the next. BUT I have high hopes for this year. Let's see who's wearing what…
Zoe Saldana in Valentino
This seems like an odd choice for her because she tends to go for more youthful and even edgier looks. This dress isn't my favorite thing she's even worn but I guess it could be worse. I'd like the look a little more if the styling were a bit cooler (funkier hair style, a cuff, etc)
Paz Vega in Stephane Rolland
It kind of looks like her skirt fell down and it stopped mid-way…but to be honest, I don't hate it. The fit in the boob area isn't great but I appreciate such a unique look like this on the red carpet.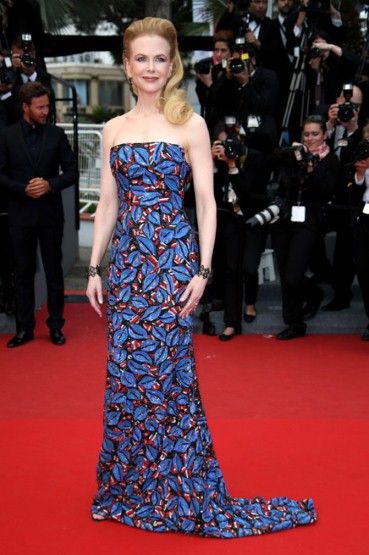 Nicole Kidman in L'Wren Scott
This looks like an enlarged print of blue coffee beans. I'm also not wearing my glasses…so the possibilities of what I think this dress looks like are endless, really. I can tell you one thing for sure…I don't like one thing about this.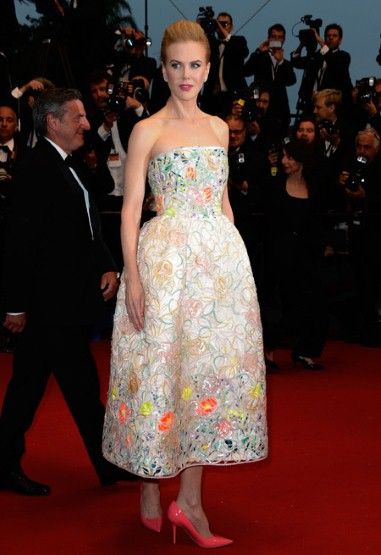 Nicole Kidman in Dior Couture
This would be awesome on a Fanning or someone younger, but pairing those shoes with that dress just doesn't seem age appropriate to me. Also, let's count how many celebrities are wearing Dior. And this is only the first half of Cannes…
Milla Jovovich in Chanel Couture
Let's play "who can wear floral Chanel with a bob best?" Milla vs. Anna. Go!
Marion Cotillard in Dior
Dior sighting #2. There's really nothing good happening here. The hair isn't cool, I thought we were done with mullet hemlines, and ankle straps were not a good choice.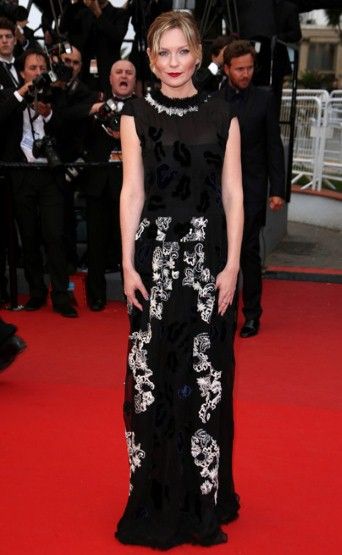 Kirsten Dunst in Michael van der Hamm
I think I like this look. I'm still deciding. The problem with wearing something like this on the red carpet is that the detail rarely shows in photographs. I have a feeling this would be a really intricate dress close up but since this is all I get in a photograph I can only judge from what I see. Cool dress, terrible hair, mediocre makeup.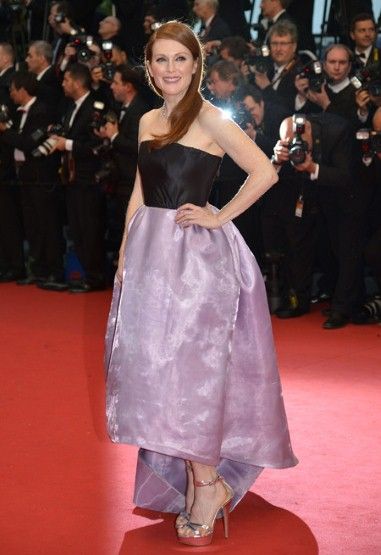 Julianne Moore in Dior
Dior sighting #3. I loved these silhouettes Raf Simons did for both Spring '13 RTW and couture (which is surprising if you know my feelings towards strapless…they're not good). This is where I think Marion Cotillard's ankle strap pumps could have come in handy, especially because these shoes clearly don't fit Julianne properly.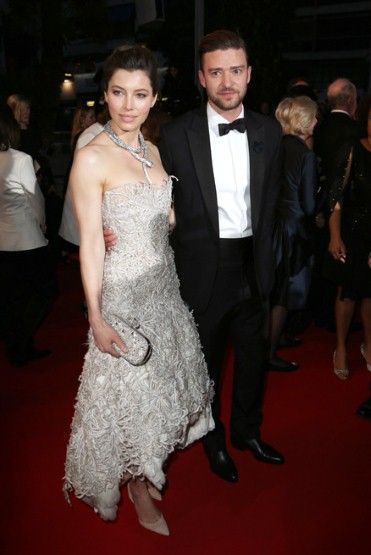 Jessica Biel in Marchesa
What's she been up to lately? Just making us all jealous she's married to JT? Anyway, I haven't loved a Marchesa look in quite sometime. I actually really like this, especially with that serpent-looking necklace. I just wish there was some element of color (even black or a metallic). Just a bright lip would have done the trick too. Otherwise, this washes her out. Almost, Jessie…almost.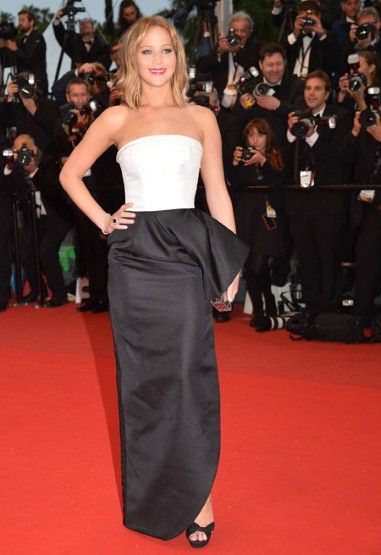 Jennifer Lawrence in Dior
Dior sighting #4. Ever since her little partnership with Dior, I haven't been a fan of anything J-Law's worn recently. I don't know if she just has lame taste (or maybe it's her stylist?) or perhaps Dior isn't her look. I mean…if I have to see Jennifer Lawrence in a strapless Dior gown one more time, I'm going to find that contract with Dior, rip it to shreds, and throw it on the red carpet (where she hopefully will not be wearing Dior).
Emma Watson in Chanel
A little simple for me, but it really shows that a great fitting dress can do wonders.
Doutzen Kroes in Atelier Versace
Just like wedge sneakers, the Angelina leg needs to go away.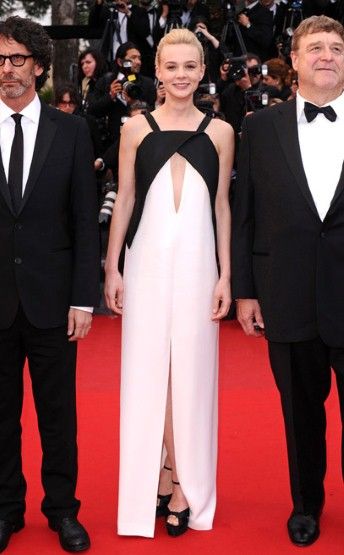 Carey Mulligan in Vionnet
This dress is kind of weird and kind of awesome at the same time. Not a fan of those platforms (I'm thinking rose gold pumps would have blown my mind here for some reason) but otherwise, she looks great.
Cara Delevingne in Burberry
See, THIS is a partnership made in heaven. Cara + Burberry = FLAWLESS.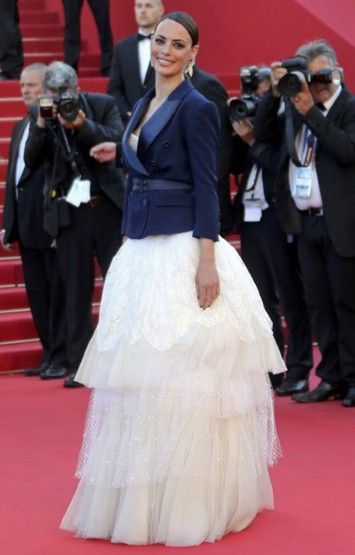 Bernice Bejo in Alexis Mabille Couture
It's like she got married then realized she had a business meeting to go to, but somehow I totally appreciate this. I don't think it works at all, BUT I appreciate it.
—
Who's your favorite so far at Cannes this year?
Photos via Telegraph.co.uk
You might want to check out...