What do you think of the CFDA awards red carpet so far? I hope you're not bored yet (how can you ever be when it comes to judging celebrity fashion though?)
Onto part 2…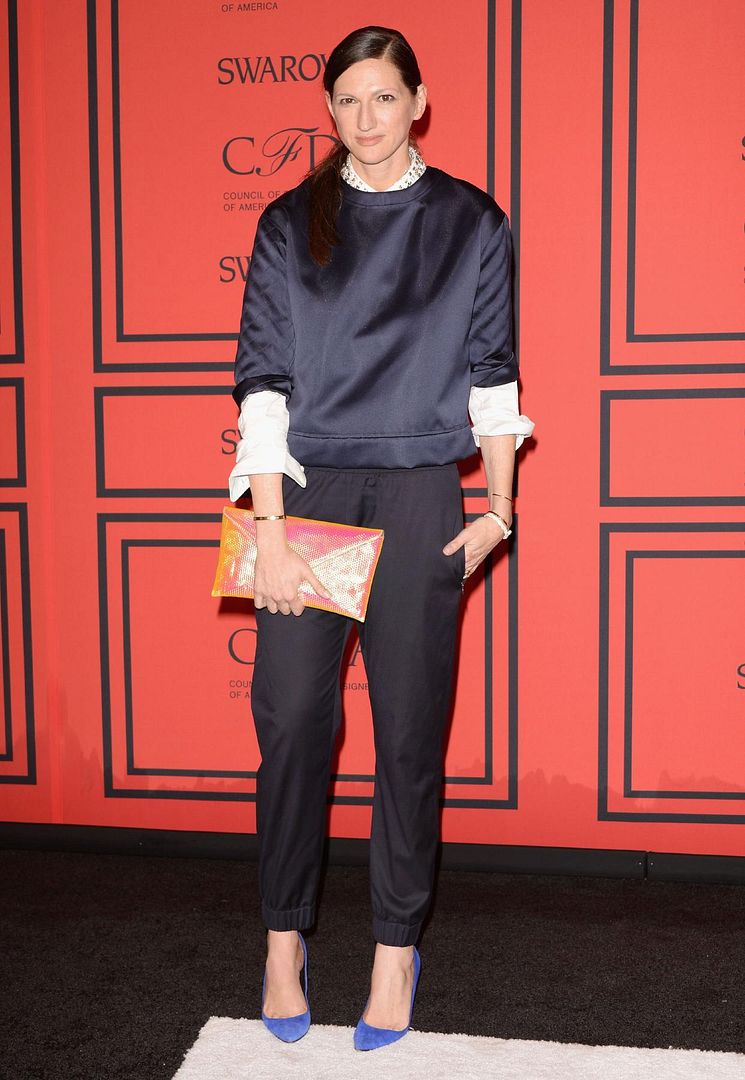 Jenna Lyons
(in what I'm assuming is J. Crew)
Jenna sans eyewear? Say it ain't so!
Olivia Palermo in Dennis Basso
How can she literally put together anything and it looks good? I mean ANYTHING. Those shoes are hideous but they're amazing with this outfit. I don't understand. She's like a fashion wizard or something.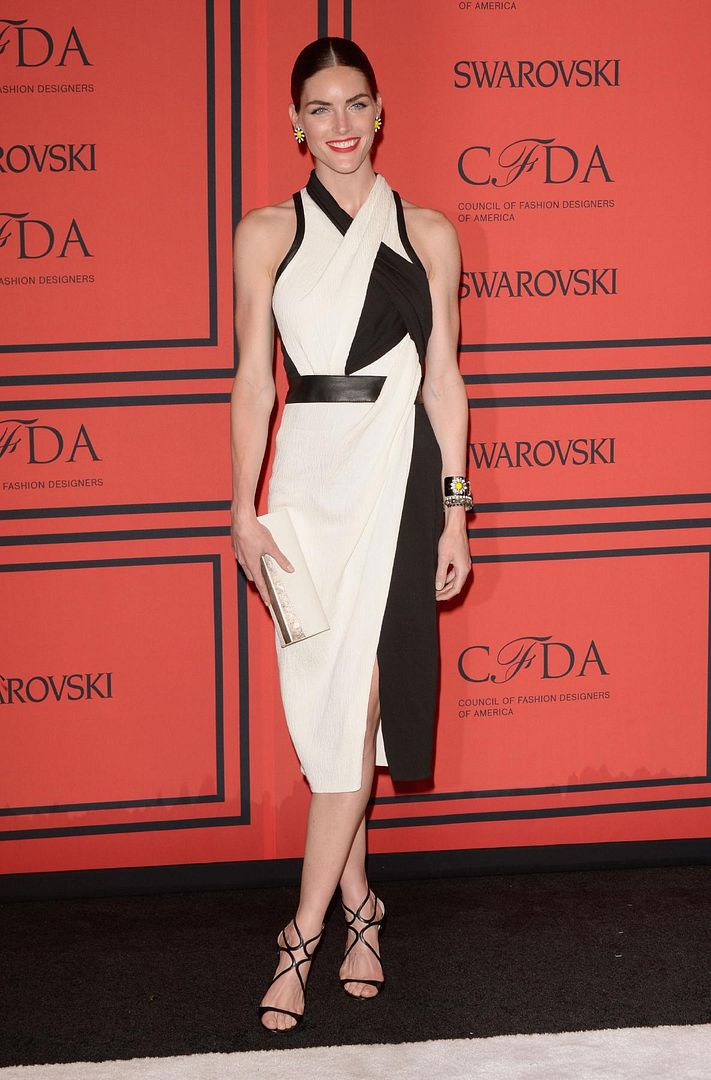 Hilary Rhoda in Helmut Lang
Cool dress. Not a fan of the matching earrings and bracelet The shoes are okay. Needs a pedicure.
Jessica Stam in Rebecca Minkoff
This look just reads BLOGGER to me. Maybe it's the peplum, perhaps it's because Rebecca Minkoff is all about bloggers. All she needs to do is swap out that Charlotte Olympia clutch for a Celine Trapeze bag and some Marant sneakers (or anything from the Marant trilology) and Stam could very well be on her way to a career on modelsmoschinoandmuffins.com (you know, that website I just made up right now).
Ellie Kemper in Naeem Khan
Not my favorite dress in the world but she looks good (especially for someone who's not necessarily considered a style icon).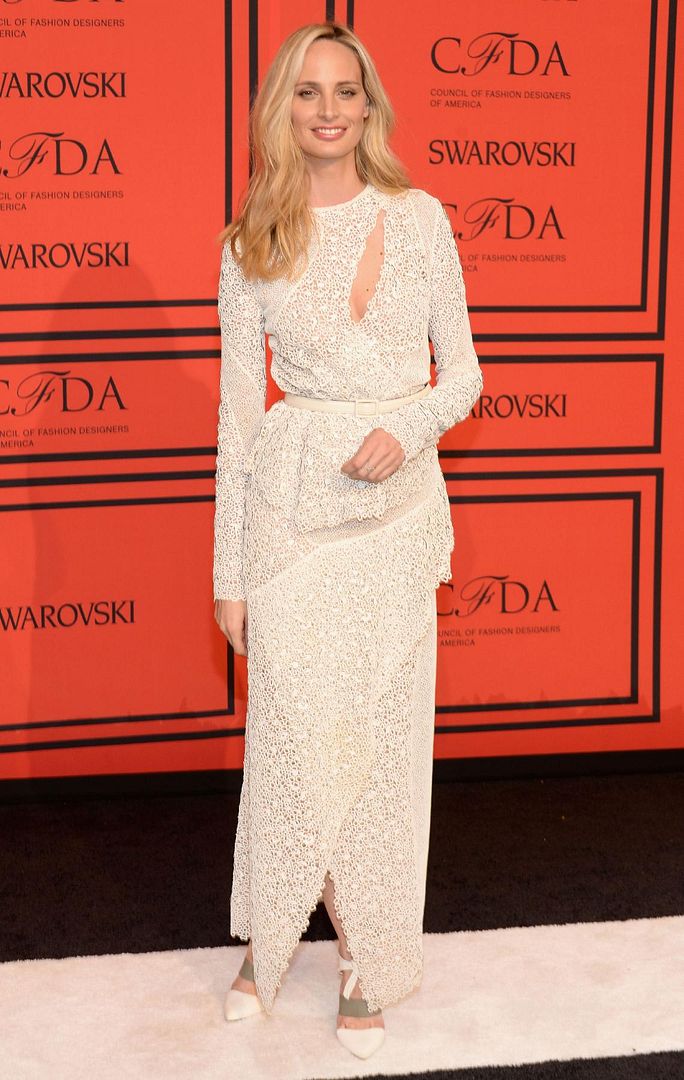 Lauren Santo Domingo in Proenza Schouler
Straight from the Fall '13 runway…only THE LSD. As much as I love this dress on her, you really have to look at the detail runway shot to appreciate the work that went into this dress. Hey if anyone at Proenza is reading this, save this in the archives for my wedding day. K Thanks.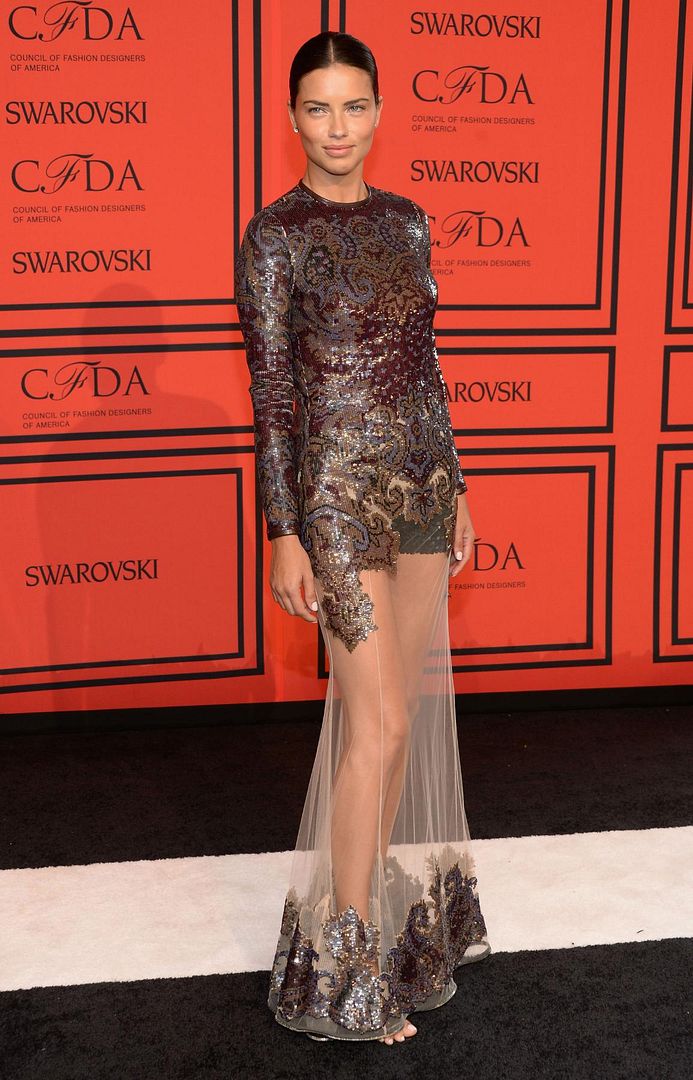 Adriana Lima in Givenchy
Bitch stole my look? Joan Smalls wore a nearly identical Givenchy look at Cannes. Model in Givenchy vs. model in Givenchy. (I think I vote Joan).
Miranda Kerr in Proenza Schouler
If you were wondering what my favorite silhouette, color combination and designer look like all at once…THIS IS IT.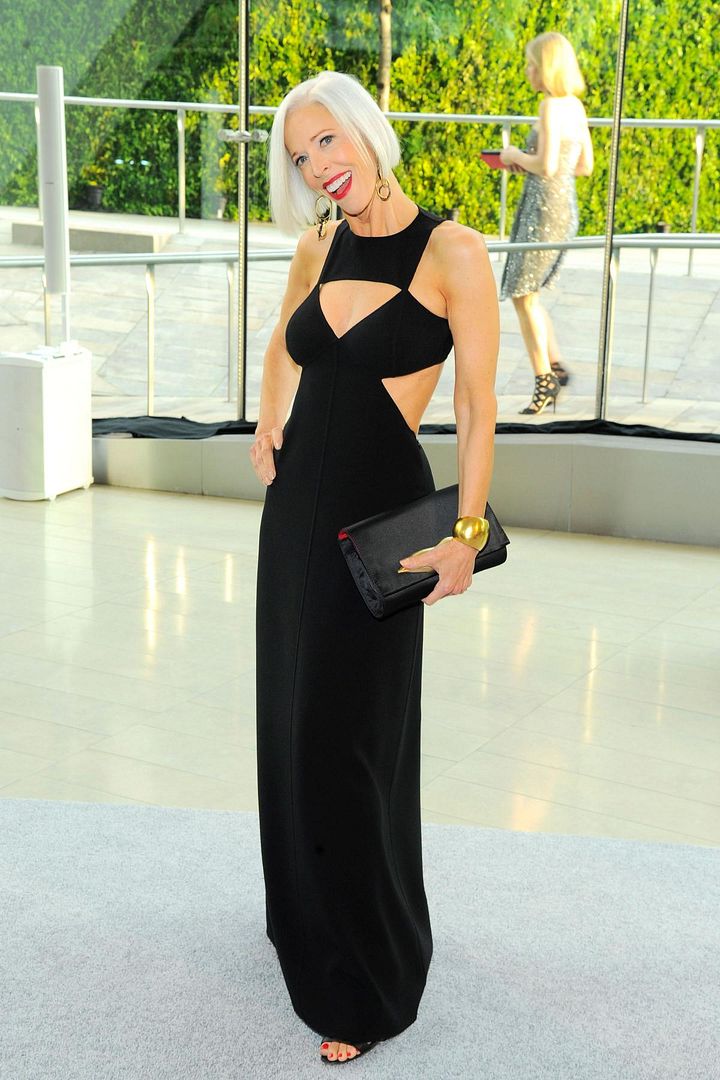 Linda Fargo in Michael Kors
I normally would reserve cut-outs for the under 30 crowd, but Linda…you proved me wrong! You might even put Karlie to shame (yeah I went there).
Lily Aldridge in The Row
I loathe those shoes, but just like Olivia Palermo…it somehow all works.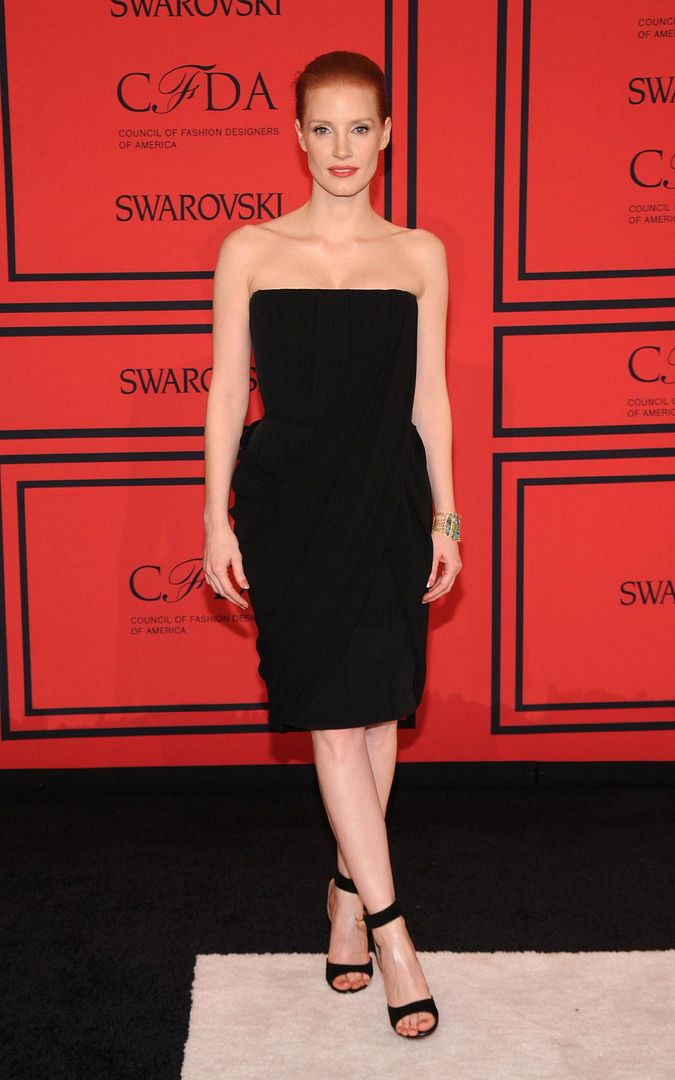 Jessica Chastain in custom Givenchy
If I were to have Riccardo Tisci custom make something for me, the last thing I'd want is a strapless black dress. She definitely wins for most underwhelming of the night.
Sofia Vergara in Hervé L. Leroux
She somehow figured out to wear the exact same dress at every major event without actually wearing the same exact dress.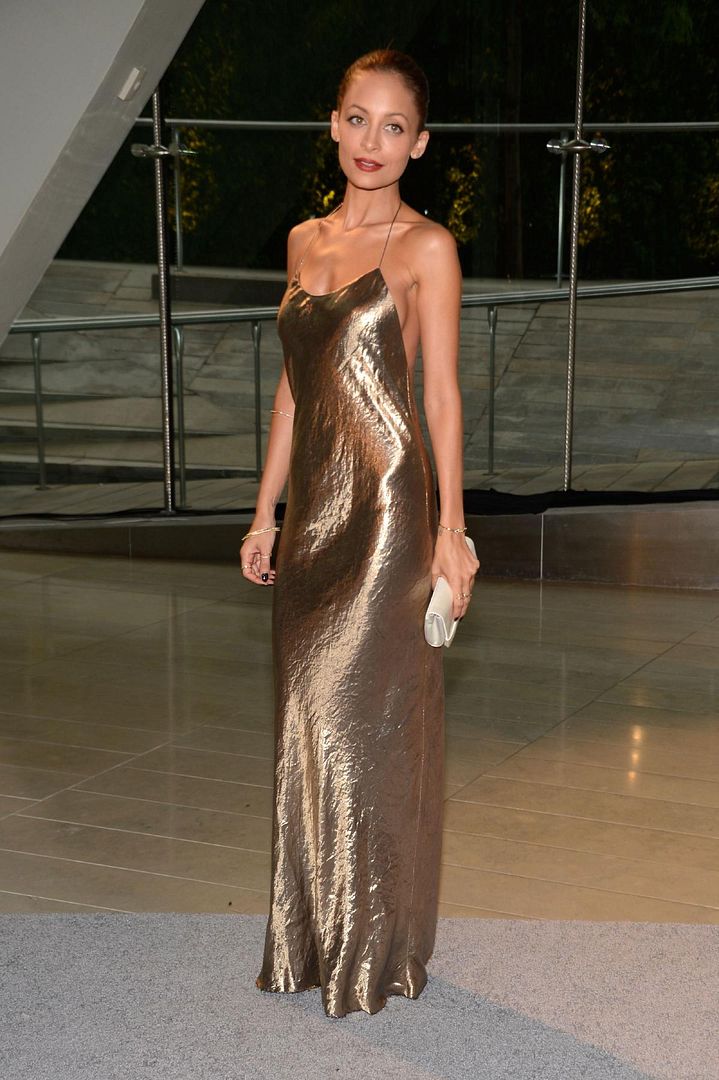 Nicole Richie in Marc Jacobs
Almost too perfect…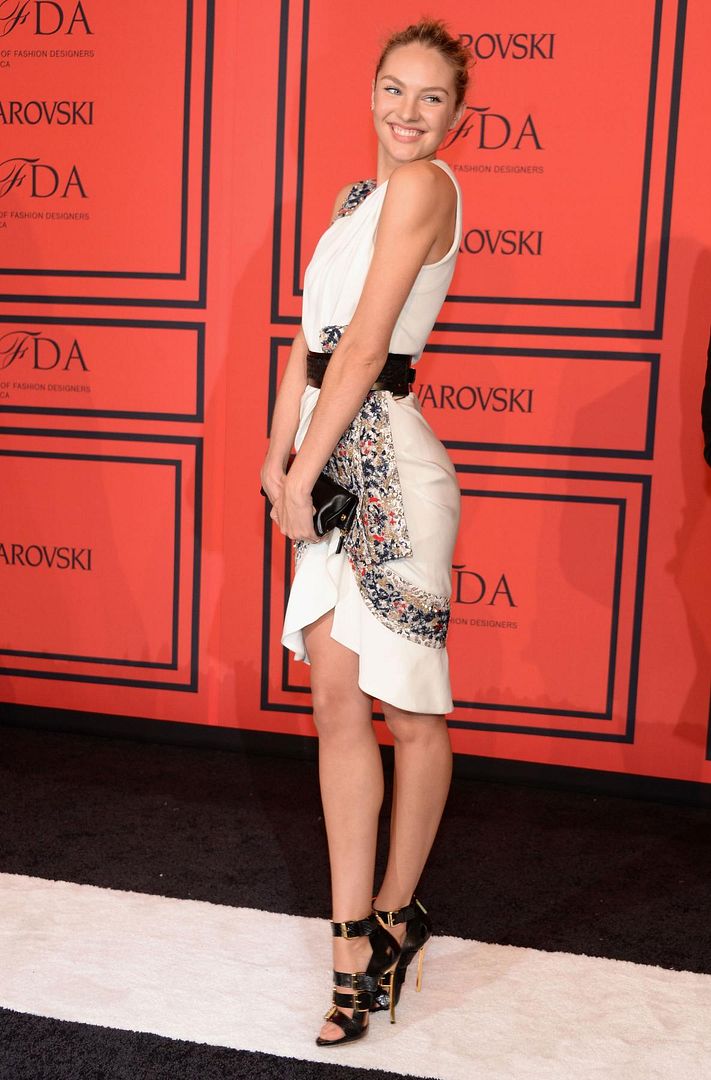 Candice Swanepoel in Prabal Gurung
She looks gorgeous but I do wish she would have worn the belt/harness shown on the runway. It seems like she wore look 31 with the belt from look 33. Only a minor complaint but those killer shoes make up for it.
—
So I'd have to say my favorites of the night were Hailee Steinfeld, Erin Wasson, Alessandra Ambrosio, Nicole Richie and Miranda Kerr. Hailee for most original, Erin for making that Wang collection come to life, Alessandra for showing us how do do simplicity right, Nicole for just looking damn good and Miranda for being the Proenza angel that she is.
Who had your favorite looks at the CFDA Awards this year?
Photos via The Cut
You might want to check out...